The E-commerce Germany Awards 2023 ceremony was a smashing success, shining a spotlight on top companies, teams, and individuals. From big names to rising stars, the event brought together hundreds of e-commerce leaders for a star-studded evening of recognition.
#1 Over 500 people
More than 500 people (that's a record-breaking number!) from the German e-commerce industry (including service providers, big brands' reps, industry associations, media partners – magazines, portals, TV) gathered at the E-commerce Germany Awards 2023 to recognize excellence in their field and celebrate those who have achieved greatness. The atmosphere was electric with everyone ready to honor their peers for all the hard work they put into making e-commerce a success in Germany.
As always, the E-commerce Germany Awards 2023 ceremony was held at this fashion-famous venue in Berlin. It provided the perfect glam yet chilly setting for an evening of celebration and recognition for all those involved in e-commerce across Germany.
#3 Top world level networking
Representatives from the leading e-commerce companies, media representatives, industry professionals, and service providers in Germany, including eBay, Amazon, Otto and Zalando, Pipedrive, SAP, Sendinblue, and many others were present to network with each other. It was a great opportunity for all the participants to learn from other professionals in a top-level networking environment.
#4 12 categories, 12 winners
One of the main parts of the Gala is to recognize excellence in the various categories of e-commerce. The awards ceremony had a total of 12 categories with winners for each one.
Winners came not only from Germany – but they are all operating in the German market. Among the winners were:
Best Agency: FACTOR-A/DEPT®
Best Analytics / BI solution: True Insights
Best Product Content Creation Tool: Plytix
Best Customer Communication Tool: Sendinblue
Best IT and Infrastructural Solution: Speed Kit
Best Innovation / New development in E-commerce: Oxolo
Best Solution for International Expansion: ChannelEngine
Best Sales Generating Tool: Pipedrive
Best Platform / Shop Software: Motesque
Best Payment Solution: Mollie
Best Omnichannel Solution: SAP Customer Experience
Best Logistics Solution: everstox
It was amazing to see them coming to the Gala and being recognized for their outstanding achievements in the industry.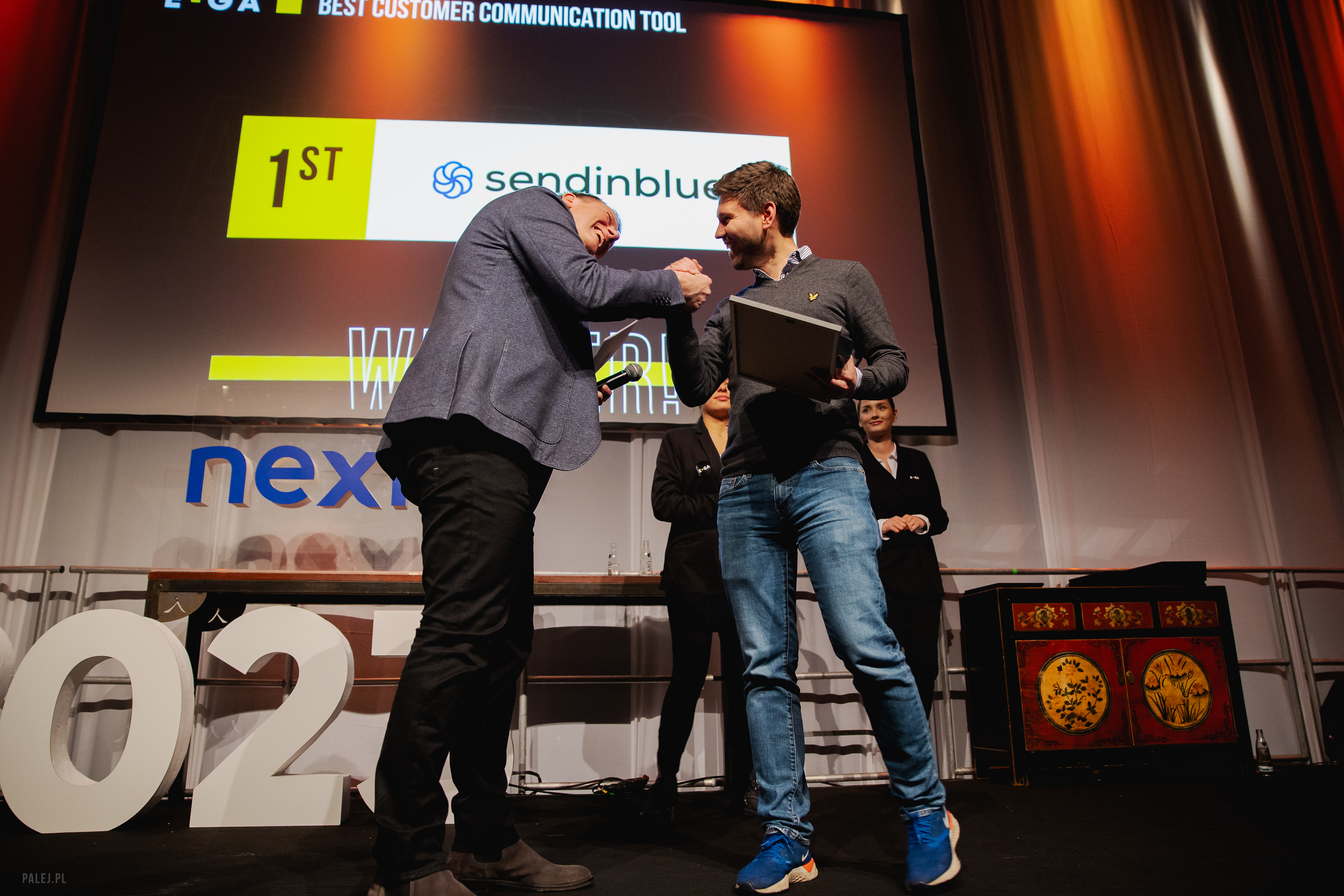 #5 Over 25 Jury members
With Arne Vogt, Business Development for E-commerce at ARTAVO, as a head of this year's jury, over 25 jury members have come together to evaluate the nominees. These were a highly professional and diverse experts with a wealth of experience in e-commerce, making sure that all finalists were judged fairly and objectively.
If you're an e-commerce expert, submit your nomination for the E-commerce Germany Awards 2024 to join a group of jury members from across Europe, show the world what amazing e-commerce looks like, and be an important part of shaping the German e-commerce industry.
#6 A night full of entertainment
Everything was set for the entertainment program featuring the extraordinary surprise – Dizzy Boys Brass Band! It was a great time on this cold February day, making for an incredibly warm atmosphere. Everyone was getting ready to boogie!
The E-commerce Germany Awards had several sponsors which included NEXI as the headline sponsor, Taxually as the bar and beer sponsor, Actindo as the DJ sponsor, and AVASK as the supporting sponsor.
Are you ready to showcase your skills and stand on the big stage? Follow us and get ready to join the competition next year at E-commerce Berlin Expo! Rub shoulders with the industry's best of the best and show them what you're made of. This is your chance to shine, don't miss out!
If you would like to join some bright minds of prestigious brands that made it on our list of honorees, don't forget to follow us so as not to miss out on submission deadlines for E-commerce Germany Awards.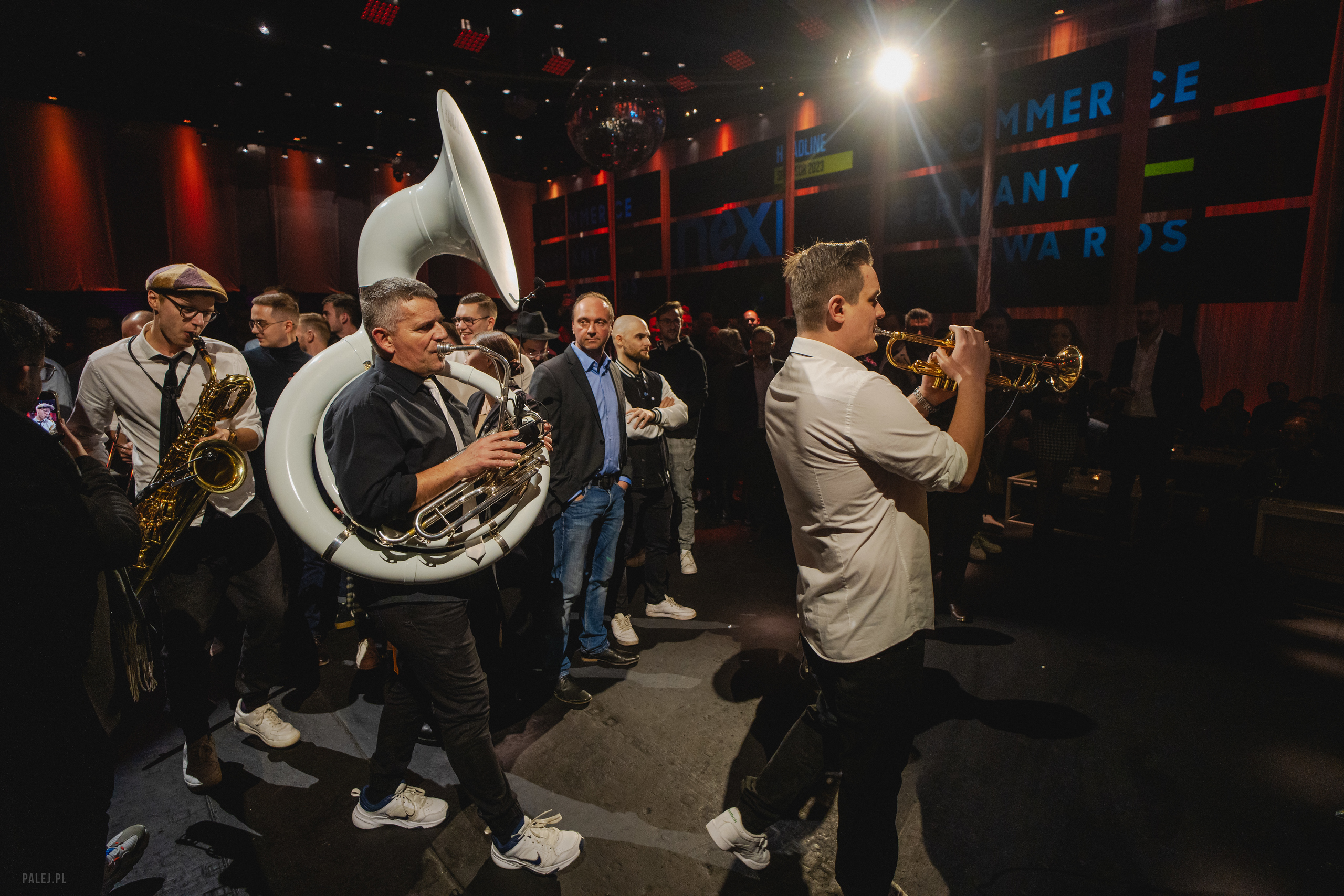 We can guarantee business contacts when joining the gala ceremony and productive networking experience! Keep your eyes peeled for more information coming soon.