E-commerce Berlin Expo 2019 is still one of the most vivid memories, but we keep on going! While we are getting ready for its 2020 edition, we decided to put a few reasons why you should join E-commerce Berlin Expo 2020 as an exhibitor. This article may come in handy broaden your e-commerce horizons!
1. It's big… and it's still growing.
Our Expo is one of the biggest events in Europe for all e-commerce geeks, companies and entrepreneurs. With over 5 000 visitors this year, 40 speakers and 150 companies as exhibitors, our event can be considered as a huge celebration of e-commerce development. Every year we attract more people and generate a bigger buzz around the event. We are not done yet, though!

For the edition 2020, we expect more than 7 000 visitors. We are always hungry for more, including more success stories of those who keep attending our event.
2. It's well-known.
E-commerce Berlin Expo has already welcomed thousands of visitors, exhibitors and sponsors during last few years. Each and every of our events was special and appreciated by many influential.

During the last edition E-commerce Berlin Expo reached more than 135 K users across all social media platforms! As the e-commerce industry grows every day we can shape together its future landscape.
3. It's cost-efficient to participate.
Although our event is really big, everyone can find their perfect spot for an exhibition.

Being an exhibitor does not cost a little fortune here, and we are happy to talk about your needs further. We also provide with a lot of additional options to upgrade your package, but even in the basic one, you get WiFi, catering or necessary furniture. We also promote it all on social media! In our early-bird sale, you can get your booth for as little as 2300€!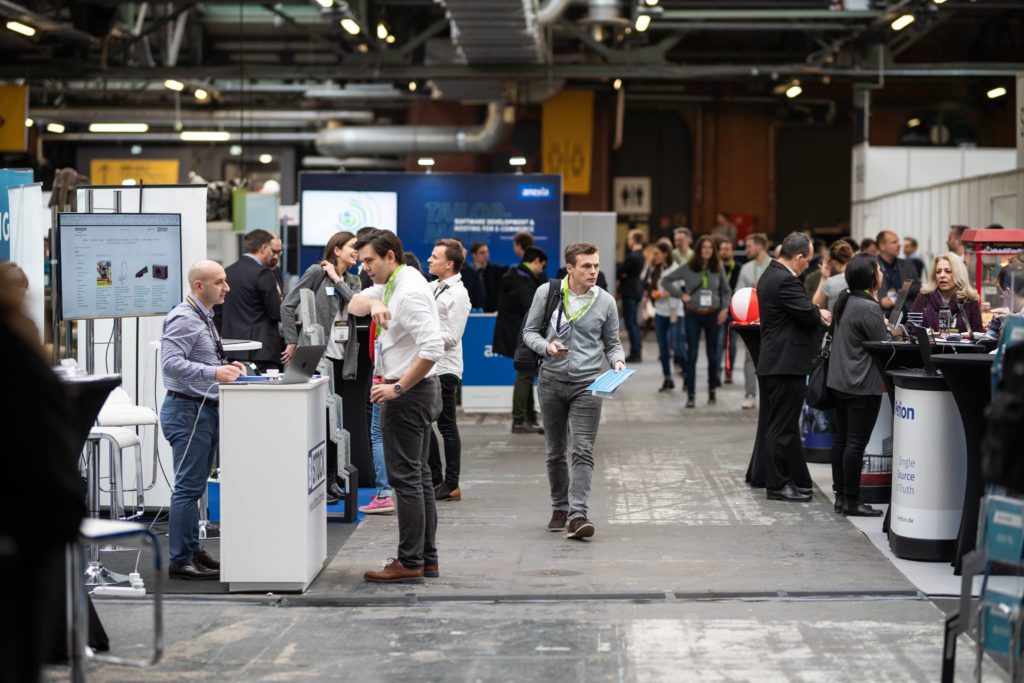 4. It's full of outstanding value.
As E-commerce Berlin Expo is famous among specialists in the field, there are many advantages of participating in it! Not only can you attract new customers to your services, but also listen to helpful and informative presentations.

This year we managed to host 40 speakers! Experts from the world class companies like Google, Facebook, Master Card, Zalando, idealo, Kenshoo, MyToys, Otto Group, Mister Spex, reBuy, Sooqr and more, delivered insightful presentations to share knowledge about the best e-commerce practices. If you are interested in a straightforward Q&A session, E-commerce Berlin Expo 2020 is a perfect spot on you. You're more than welcome to participate in the discussion and make the most of your appearance on the Expo.

While talking to a tremendous number of E-commerce Berlin Expo attendees you can discuss your products or services and get valuable feedback about your offer.

By listening to exclusive presentations (that are not shown anywhere else!) you can not only get familiar with the newest trends but also find out some ways to stand out of your competition with unique and out-of-the-box techniques.
5. It's held in the coolest place in Berlin.
E-commerce Berlin Expo 2020 will take place in STATION Berlin.

STATION Berlin is situated at the heart of Germany's capital city, right next to world-famous Potsdamer Platz. The main hall of the venue gives about 4,600 m2 of space at your disposal! It's a great international hotspot and at the same time, it has protected status as a historic landmark.

Therefore, the place has its own unique character and it's perfect for hosting modern events, while being historically embedded. Being located in a cultural and business heart of Europe, it gives a good e-commerce feel.
6. It's a great place for networking and identifying new leads.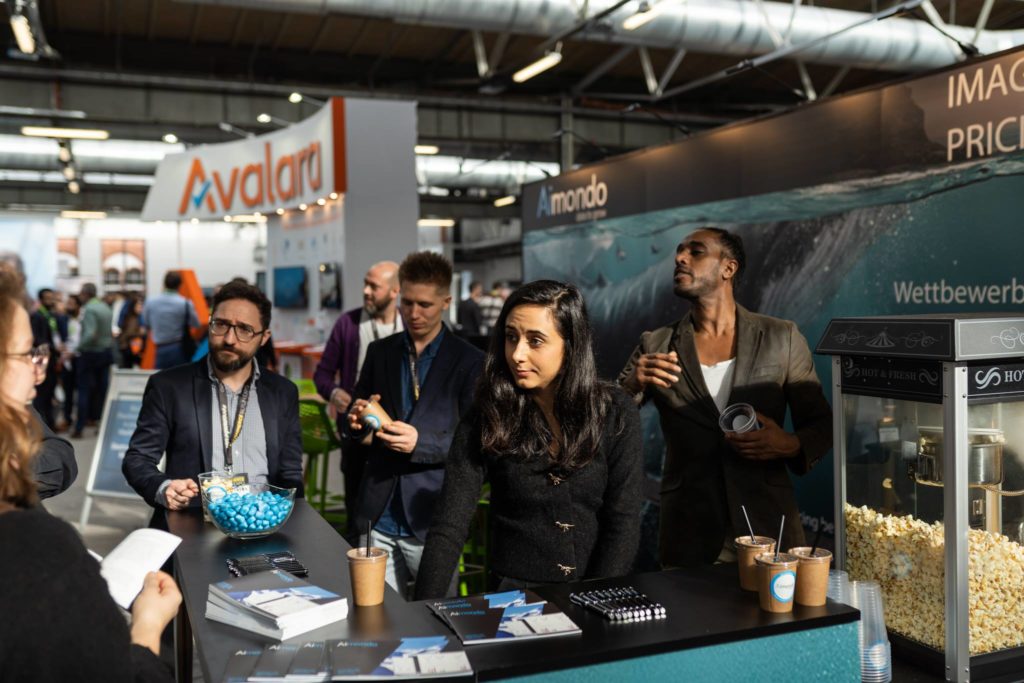 During the whole day, you have thousands of opportunities to meet new people who work in the e-commerce industry. You can also generate quite a few warm leads you can turn into deals straight after the event. By booking a stand you can introduce your offer to the online stores' managers and start new business relations with influential visitors.

As an exhibitor, you can also have an opportunity to give a presentation on the interesting case related to your product or service. Thus, you can catch the attention of the audience gathered on the event and reach your potential clients. If you are interested in more details, do not hesitate to contact us!

Long story short: IT IS the event for you, especially if you want to showcase your products. Wait no longer – book your amazing booth for the business you're running before prices increase!