The Call For Papers Contest 2018 has officially ended and we're excited to announce the final speakers who will be presenting at the E-Commerce Berlin Expo 2018 on February 15, 2018 at Station, Berlin.
We'd like to thank all 256 participants for taking the time and effort to submit some amazing presentation proposals. In a period of 18 days we were able to receive an incredible storm of support for our contestants. More than 6000 votes were collected and after a close race the past days, we're now happy to congratulate the final winners of the Call For Papers Contest 2018!
The Call for Papers contest winners 2018:
More details about the final results you'll find here: ecommerceberlin.com/voting
Our CFP-Speakers are officially part of the E-Commerce Berlin Expo 2018 agenda and will be sharing the stage with other speakers such as, Victoria Chirita (Founder at DeinDesign), Rob Cassedy (General Manager at eBay Kleinanzeigen), Deniz Macura (Strategic Partner Lead Ecommerce at Google) and Luka Brekalo (Head of eCommerce at L´Oréal) on February 15, 2018. To provide our visitors with the most insightful experience possible, the day will also be accompanied by more than 100 exhibitors from household e-commerce names like idealo, Oracle Marketing Cloud, real.de, OXID eSales and DHL Paket​.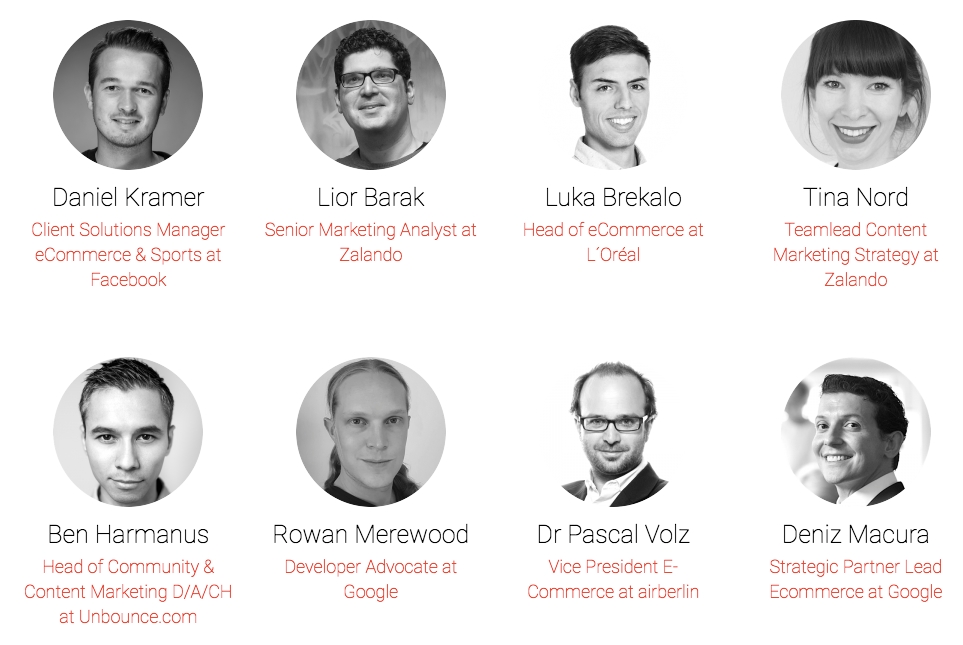 We'd like to once more thank everyone who participated in this year's Call For Papers Contest and congratulate all of our winners! See you all at our event in February!
###
Have you not registered for a ticket yet? What are you waiting for?! Sign up here. Interested in exhibiting at our event? Book a stand here.