E-commerce Berlin Virtual 2021 – one of the most anticipating e-commerce events in 2021 – takes place on May 26-27th 2021.
Today, we are announcing the full line-up of speakers and reminding the details of the conference.
About EBV 2021
This year's E-commerce Berlin – Virtual Edition powered by Lowell Group will take place completely online on May 26th and 27th 2021. 12 presentations will be delivered daily, organized into subject matter sections, addressing a range of e-commerce topics.
We have taken meticulous care to consider every aspect of the conference, from our studio in Berlin broadcasting high-quality materials, to the line-up, and to engaging elements such as a chat and a Q&A session led by an experienced host.
It's free to attend for everyone.
Let's take a look at who is going to share their expertise during the E-commerce Berlin Virtual Edition, shall we?
Full agenda of E-commerce Berlin Virtual 2021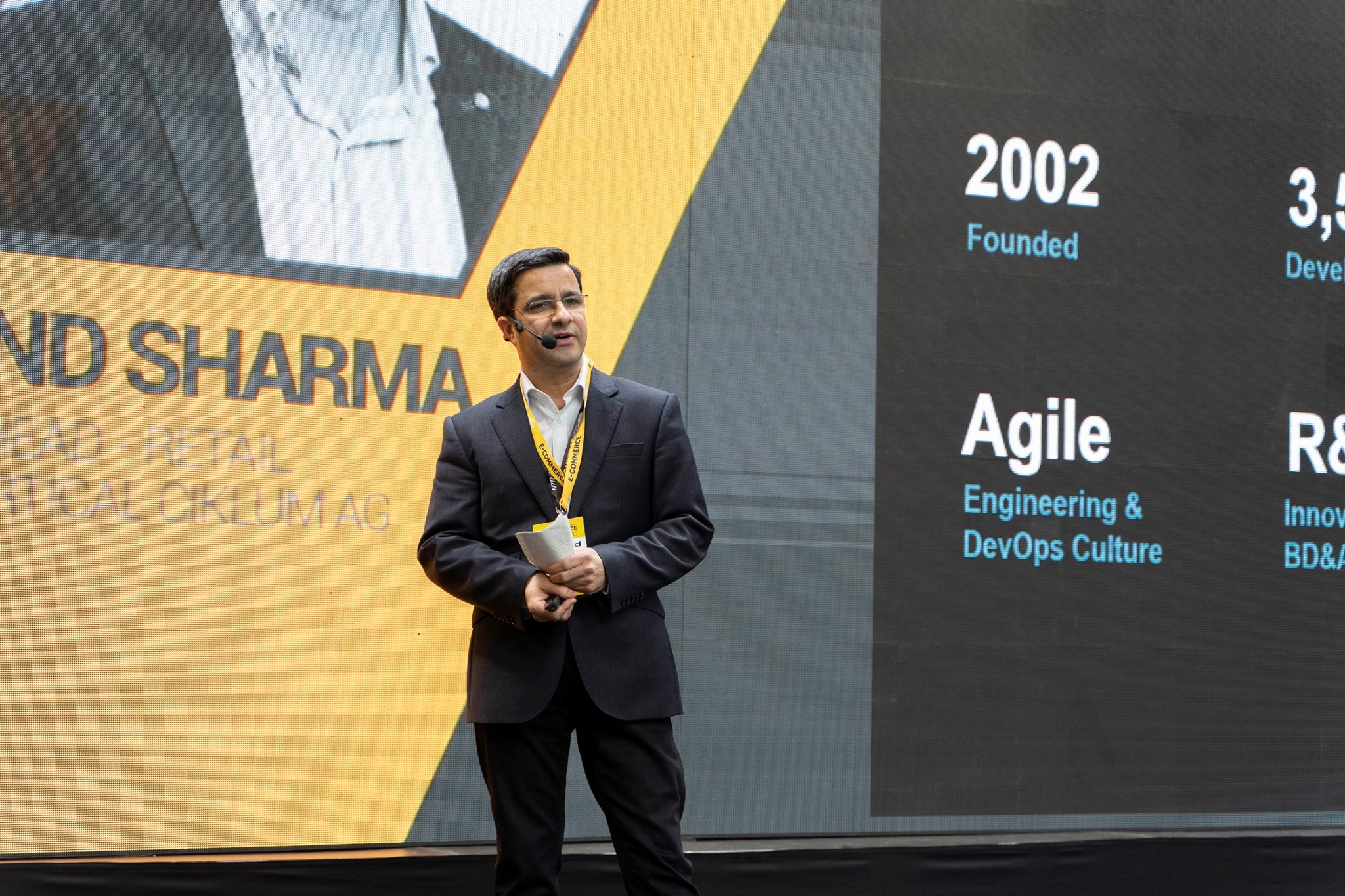 We're happy to announce the full line-up of our virtual conference:
https://virtual.ecommerceberlin.com
#1 Conversion track [sponsored by Kameleoon]
In this track, AI, user experience, and personalization will be discussed in terms of their impact towards customer experience and conversion rate. Just to whet your appetite: former performer at our Expo, Christian Kahl, User Experience Lead at Cybersolutions, will speak about creative AI shaping the CX. Additionally, the virtual stage will welcome Anna-Katharina Knarr, VP Account Management at Trbo, Thomas Kammerer, Head of Sales at Kameleoon and Malina Schwab, Industry Lead at Kameleoon.
#2 Expansion track [sponsored by VR Payment]
As one of the most powerful forces of the e-commerce sector, international expansion is very important to it. In this track, the experts (including Peter Hartmann, Global Digital Marketing Manager at Henkel) will present case studies and actionable tips on global SEO and expansion strategies. Also, a Global-E representative will talk about growing D2C international e-commerce and expanding into new markets based on the expansion of HUGO BOSS. Here are the
other performers on the virtual stage: Matthäus Michalik, Managing Director at Claneo, Stephan Schmidt, Senior-Key-Account-Manager at VR Payment and Marco van Eersel, CEO at WeRetail GmbH.
#3 Marketing track [sponsored by Channable]
Marketing topics covered in this track range from SEO and SEM to content marketing and pure performance measures. Dr. Pascal Volz from fischerAppelt, performance will cover Marketing in China, while Julia Rittereiser from KORA MIKINO will discuss marketing mistakes in the femcare industry. Tom Maier will speak about crucial steps to creating profit-optimized campaigns.
#4 Logistics [sponsored by Box Inc]
Experts will share takeaways for e-commerce businesses across different verticals about delivery trends, challenges, and supply chain management aspects. Matthias Genz from MediaMarktSaturn is to cover the "E"mployees factor in e-commerce, Claes Larsson will discuss operational excellence, while Mikael Fristedt Westre will give a talk on sustainable e-commerce in the eyes of customers.
#5 New Development in E-commerce [sponsored by Forter]
E-commerce is evolving very rapidly, so it is essential to keep up with the latest trends, innovations, and technologies. In this track, Michael Renz from Lowell Group will dive deep into artificial intelligence's impact on e-commerce, David Piper will talk on biometrics, and Aaron Begner will discuss PSD2 revenue issues.
#6 Omnichannel [sponsored by Thras.io]
These services are increasingly becoming standard in the industry, so if you are interested in staying ahead of the trends, dig into the possibilities. In this track, Max Melching, Online Marketing Director at Douglas, will guide the audience through marketplaces, and Sami Turkie from Thras.io as well as Sascha Völkel from ameo will cover the topic of Amazon buyer data in ameo & De'Longhi Group case study in detail, too.
#7 IT & Cloud [sponsored by shopware]
The topics to be discussed include cloud infrastructure and hosting solutions. E-commerce software platforms for online stores and helpful SaaS applications will be demonstrated as well. Jan Żaba, Tech Lead at TIM SA, Kai Müller, CEO of Experience One & Marco Gehrig, Manager at Mercedes me Store are to cover the impact of connected services on building a scalable marketplace, and Nico Giradi, Key Account Manager at shopware will share their cases and stories.
#8 COVID [sponsored by Criteo]
Obviously, the outbreak of the Coronavirus has contributed to the exponential growth of e-commerce. So how is the industry going to cope with the new reality? What trends and practices to follow, what mistakes to avoid? This is what Nina Geiss, CEO of TaylorFlynn, Corinna Hohenleitner, Country Director at Criteo and Efe Acunaz, Head of Communications at ePages are going to cover during the E-commerce Berlin Virtual 2021.
Participation in the conference is free to attend, but all people willing to participate are required to pre-register on the official website of the event.
More details can be found at http://virtual.ecommerceberlin.com