We had the opportunity to attend this year's event and we learned a lot. In this blog post, we will recap the conference for you and provide our highlights and remarks. If you're thinking of attending next year, or just want to know what it's all about, keep reading!
Numbers speak for themselves
2 halls and 180 exhibitors – these are the impressive statistics of this year's K5 conference.  These were two days full of inspiration, new technologies, and interesting people. We had the chance to speak with industry veterans as well as young entrepreneurs, all of whom were passionate about their work. It was truly an event not to be missed!
Knowledge-filled stages
One of the main topics at this year's conference was digitalization and its impact on businesses. This edition of K5 was all about content, sustainability, and industry challenges.
There were many different stages at the K5 this year, each with its own focus. With experts sharing their insights across all topics, it was difficult to choose which stage to listen to. On top of that, there were accompanying masterclasses and workshops that were equally interesting.
It was also amazing to get familiar with the Female in Retail Forum – a whole initiative dedicated to women working in the retail industry. Women power at its finest!
Our main remarks from the agenda:
The State of Online Retail 2022 – Jochen Krisch
Ecommerce Challenges – Erik Siekmann
Outdoor & Sports Industry – Ronny Hohn + Anna Rusche
…and the fact that spoke volumes from many presentations – human experience is a fuel to customer experience.
We would like to thank all of the speakers who took the time to share their expertise with us. We left the conference feeling inspired and ready to take on whatever challenges come our way!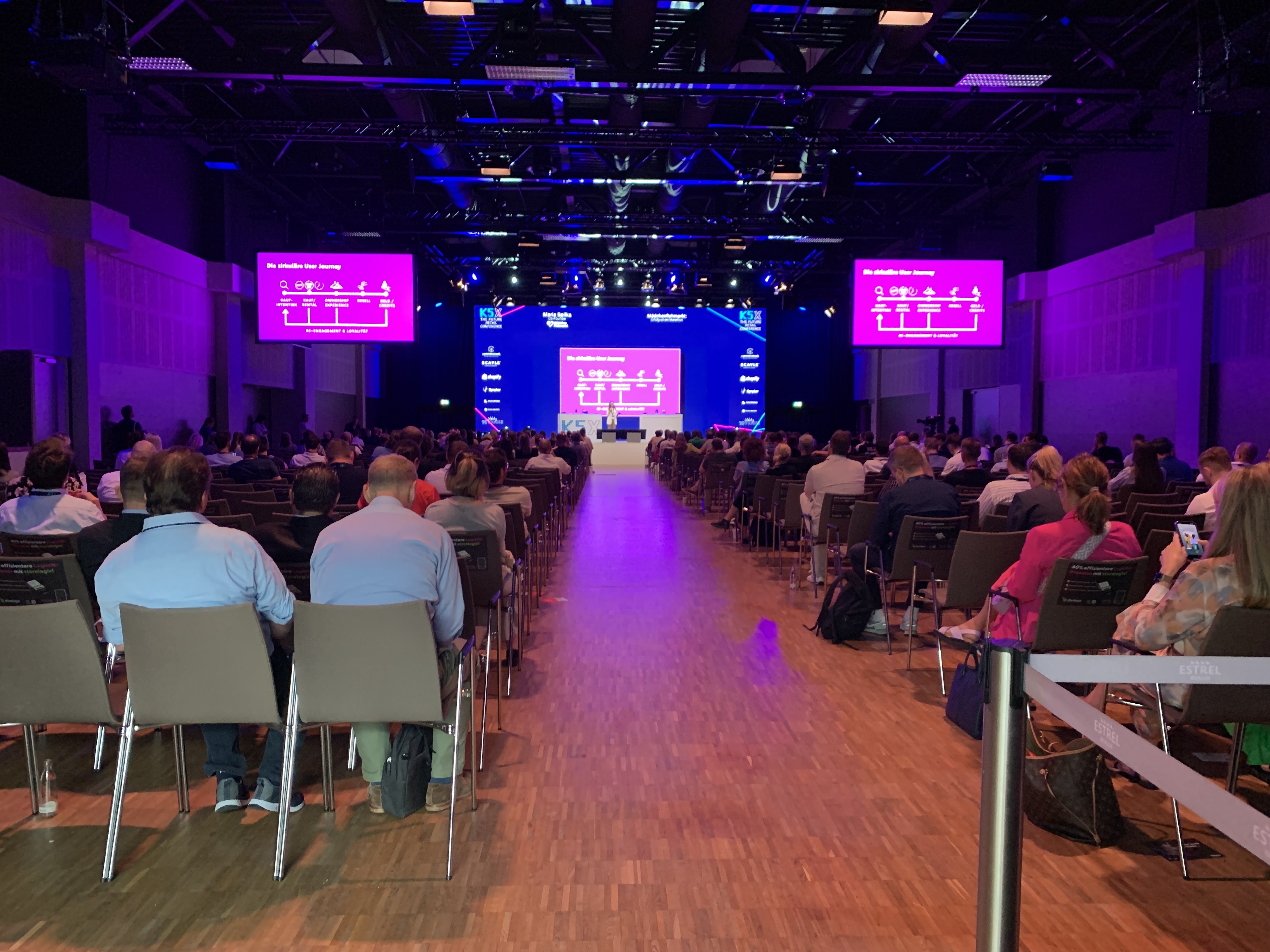 Here come decision makers
K5 is not only a great opportunity to learn, but also to network. This is the place where industry decision-makers come together to discuss trends, find new solutions and do business.
We had the pleasure of meeting with many interesting people during the conference – and K5 made it very easy to connect with the right people. You get a lot of space to sit down and talk business, and there are plenty of networking opportunities.
FUN ZONE at your disposal
Each solid conference offers a special area for taking a break, and K5 was no different. In the so-called FUN ZONE, sponsored by Shopware, event attendees  could take a bit of rest.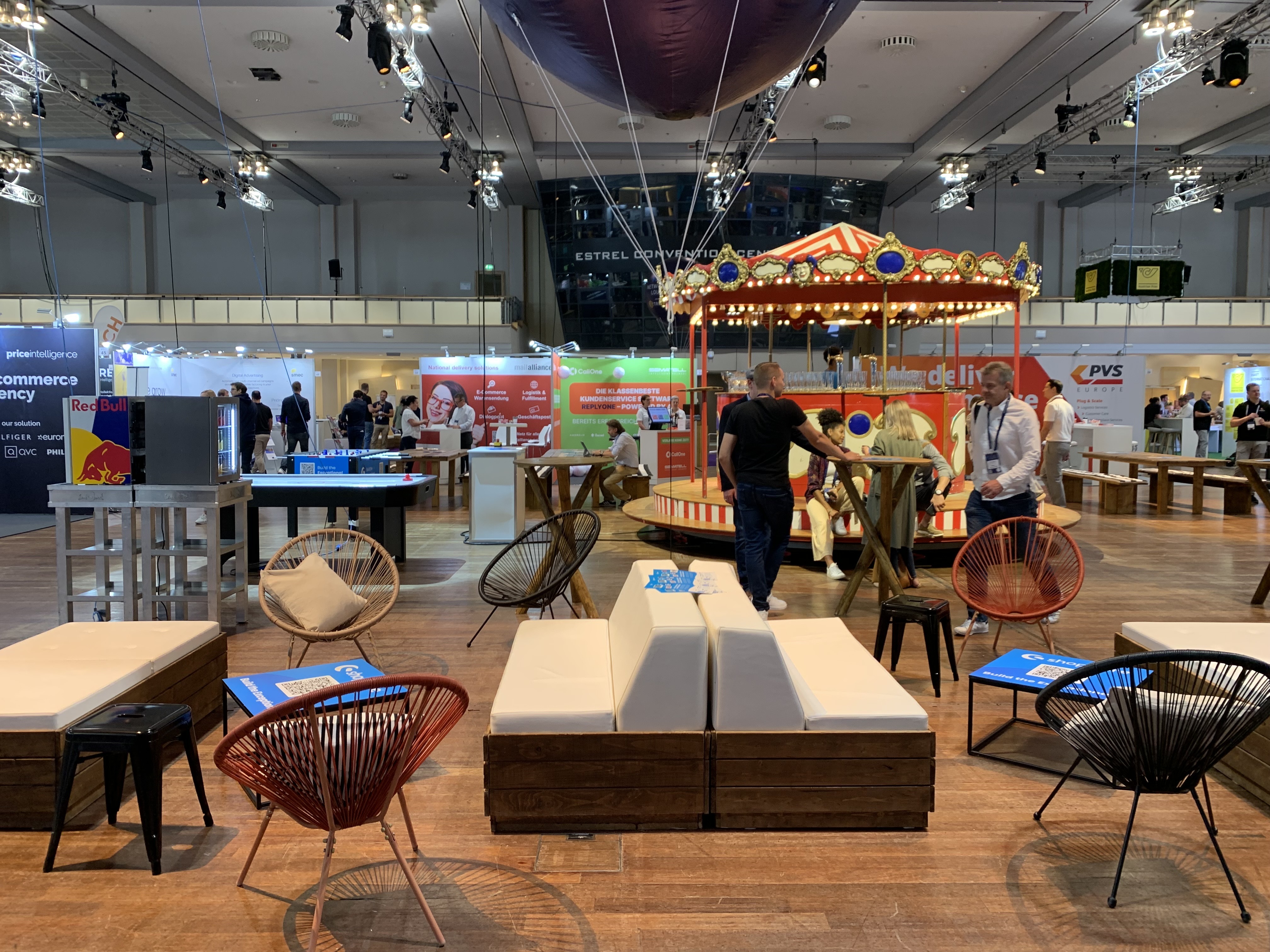 Evening integration
Looking for even more networking opportunities? K5 offered them in the evening as well! If you didn't want to (or didn't manage) to talk business during the day, you could do so at the evening events.
These were great opportunities to mingle with other attendees, relax and have some fun in an informal setting. Plus, there was a great concert during the evening part that really got the party started! 2 am and no one going to sleep  – that says it all.
But first, coffee!
Great coffee all over the place is one of the things that we really appreciate about K5. You may need a regular caffeine shot to get going at such a dynamic conference, and K5 had plenty of it. Additionally, there was a great selection of food too!
See you in 2023
All in all, we had a great time at K5 and we can't wait to see what next year has in store for us.  We're already looking forward to meeting old and new friends, learning from the best in the business and having some fun along the way. See you in 2023!