This is our E-commerce Germany Awards showcase with Mollie, who achieved a remarkable victory in the Best Payment Solution category, garnering well-deserved recognition and applause. The EGA is a prestigious event that unfolds as a grand gala, dedicated to celebrating talent, fervor, and remarkable achievements within the dynamic e-commerce industry. It presents a unique opportunity to pay tribute to the innovators who are molding the industry's tomorrow with their inventive solutions and forward-looking strategies.
We were delighted to have an opportunity to speak with Anne-Sophie Wolf, who is a Marketing Manager DACH at Mollie.
EGN: Hello! Nice to meet you Anne. What was the driving force behind your choice to engage in the E-commerce Germany Awards 2023?
AW: The E-Commerce Germany Awards are well-known in German E-commerce and it was a pleasure to take part – also because the first round was an open voting and we got super excited that so many votes came in. That's when you know that the hard work and dedication that Mollie has invested in the German market really pays off.
EGN: We are really thrilled to hear that! Could you describe your company in a few words? What does your company specialize in?
AW: Sure, Mollie is a pioneer payment service provider and one of Europe's fastest-growing fintechs. We specialize in effortless payments, seamless checkout, multiple payment methods, and powerful integrations.
EGN: What are you aiming to achieve? What makes your brand really unique?
AW: The overall goal for us at Mollie is to simplify SMB E-commerce companies' financial services and support them in their growth in order to compete with the online giants.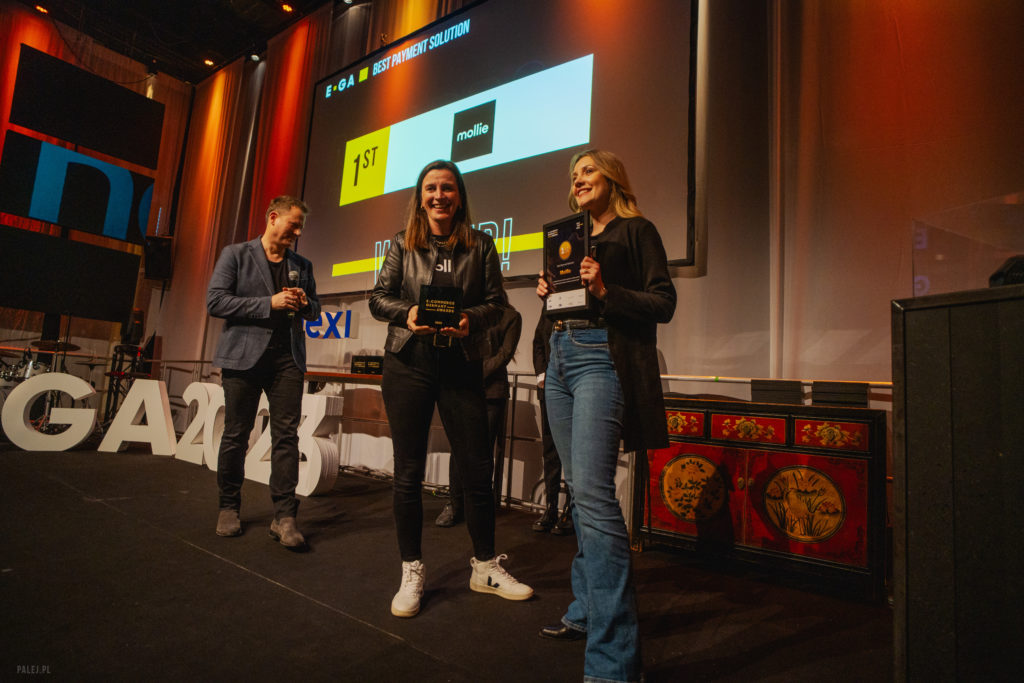 EGN: The EGA recognizes pioneers who introduced some extraordinary and innovative e-commerce solutions. What was the achievement that helped you win the Award in the category of Best Payment Solution?
AW: What makes Mollie stand out, besides its state-of-the-art technologies and products, is the local approach. Mollie knows how important it is to have not only an understanding of the individual local demands but also a local expert and contact person to talk to when in need. This is why Mollie has multiple offices and teams around Europe and assigns a local contact person to every SMB who is going to accompany the client along the journey. Whenever questions and challenges arise, their clients can rely on a contact person who is familiar to them and knows the company and the local characteristics from the back of their hands.
EGN: How can your ideas help other businesses grow?
AW: Our commitment is to our customer's growth, and we designed our easy-to-use payment solution and financial services to help any business succeed. Our customers get all the tools needed to drive growth with no minimum costs, no lock-in contracts, no hidden fees, and support from expert teams across Europe.
EGN: What is your brand's plan for the next year? What will you focus on?
AW: We will continue to focus on leveling the playing field for SMBs and well as providing them with the best-in-class payment products.
EGN: We appreciate your valuable insights and visionary perspective, Anne. Anticipating further innovation and industry leadership from Molie in the realm of e-commerce!
***
As we wrap up, we want to remind you of the upcoming E-commerce Germany Awards 2024. The event will take place in Berlin on the 21st of February, 2024. With this unique platform, e-commerce companies in the German market are recognized for their excellence, creativity, and achievements. Colleagues, clients, and partners can be all celebrated for their hard work and contributions.
Check out how we celebrated in February 2023!
***
Stay in the loop and join our extraordinary community!