"Think of a different nomenclature: Everything is, or will be, digital to some degree"
says Stefan Wenzel, Digital Executive and CEO with 18 years of experience in Ecommerce executive roles. In this interview, you will learn how he perceives the evolution of the industry and what tips he has for those who would like to try walking in his shoes one day.
Paulina: Let's start by reminding our readers that you are in Ecommerce since 1999 and have been leading digital businesses for household brands like eBay, brands4friends, Otto, Mexx and McLaren Formula 1. How did it all get started?
I wrote my first email in 1993 and managed my first professional website project in 1999 – for Otto, where we built an online community for a best-customer loyalty program.
Digital intrigued me from the first moment with its rapid iterations and the ability to learn from user data and optimize for better results. Plus, the people were special back then, and still are – smart, open and entrepreneurial.
Different to the engineers and business economics folks around me, my background is in human sciences and psychology, coupled with a decent understanding of and passion for technology. Turns out to complement very nicely and add a competitive edge compared to most molded, 'one-trick-pony'-teams.
When looking at the roles you had, it's a broad mix with a golden thread around fashion & lifestyle. Can you elaborate a bit on that?
I was fortunate to experience digital commerce from various angles (brands, retailers, marketplaces), through various sizes (from start-up to multi-billion revenue) and out of different geographies (Germany, 5 years UK, 5 years Netherlands).
Fashion & lifestyle happened to be a somewhat golden thread simply because that's my natural bias, but you can imagine the missions have been very different: Starting and scaling direct-to-consumer businesses and multichannel-integrations for a fashion as well as a motorsport brand; transforming a large-volume catalog-business into a successful online pure-play; integrating and scaling an M&A-asset as part of a large tech company; defining and implementing growth strategies for one of the largest platforms in Germany.
The combination of that width and the close to 10 years of working and living abroad helps me a lot in business as well as in leading large teams, highly appreciating true diversity.
How would you describe the competitive landscape in German Ecommerce?
Ecommerce has come a long way and accelerated its level of professionalism exponentially, driven by the rapid development of technology and its adoption by users. This makes it very difficult for smaller players to prosper, hence we see consolidation but also 'coalitions of the willing' to fight the all-dominant players.
Ten years after the launch of the iPhone we are looking at a mobile world. And whilst for example voice has started to take over the human-to-machine interface, lots of companies are still thinking desktop.
Having said that, I see a lot of tech-centricity in our industry. And customers – not only but especially in fashion & lifestyle – want more than speedy, flawless fulfilment. That leaves opportunity for players who are truly customer-centric to grab land. Large players focus on 'science' as things must be efficient at scale, small ones on 'art' but hardly anyone sees it. The intersection between 'science' and 'art' is where new opportunity at reasonable scale is. That's why 'one-trick-pony'-teams will fail in the long run.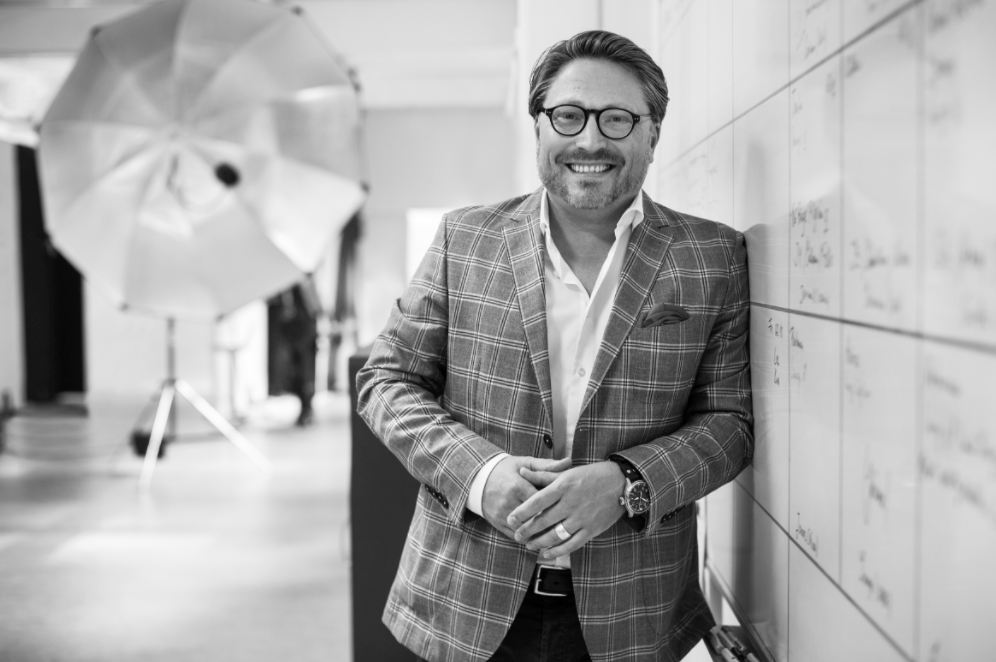 What has had the fundamental impact on the direction of your professional career? What would you recommend to those of our readers who work and dream hard to rocket up the career ladder in Ecommerce?
First, think of a different nomenclature: Everything is, or will be, digital to some degree. Hence, there is no such thing as Ecommerce, it's simply commerce. Also, moving boxes as the differentiating formula is long over, we are in the business of building and managing relationships with our audiences. Audiences that have more choice than ever, but still not more time at hand. So, getting their attention and exciting them wherever, whenever and however best possible is the game we're in – technology-agnostic but inevitably highly digital.
Lots of today's CEOs get caught-up in side-line transformation plays because digital is not part of their own DNA, hence not at the centre of their company. This will change over the next 5-10 years as more and more digital natives enter the C-level suites and former corner-offices.
You are in a good spot but keep learning and stay hungry. And, promotions typically follow impact, so keep pushing.
What are your plans as you are leaving eBay?
I'll be leaving eBay technically by the end of the year. Key in that decision was, after years of business craziness, to get some deeply desired quality time with my wife and young daughter and take it from there. There is plenty of opportunity but I really haven't decided yet, there is no need for a rush. As a side-activity, advising businesses is good fun too.
If you want to reach out, don't hesitate to message me via LinkedIn.
Stefan Wenzel is a CEO and Executive in digital commerce helping companies to prosper online since 1999. eBay, brands4friends, Otto and Mexx are amongst his engagements over the past 18 years. He lives in Hamburg, is married, proud father of a young daughter and avid sneaker fan.