The German ecommerce market is one of the largest in Europe and is growing rapidly. By 2021, it's expected to reach an estimated value of €104bn — equal to France and just behind the UK. The opportunities for ecommerce are huge.
But you might be surprised to learn that e-wallet style payments, such as PayPal, and even debit or credit card payments have only started to rise in popularity over the last few years.
So how do ecommerce businesses in Germany take payment? What are the trends and dynamics shaping the industry? We'll take a look at all of these in this guide.
Recommended Reading: Ranking: Top 100 online retailers in Germany in 2018
Open Invoices
For the last 10 years, the German online payment market has been dominated by open invoices, accounting for 63% of all transactions. Moreover, 4 in 10 Germans prefer this method, making it difficult for newer methods to penetrate the market.
Open invoices rely on the merchant delivering the goods with an invoice. Consumers can try the goods and either return them or pay within a time period, usually 14 or 28 days.
Buyers love it because they aren't required to pay up front. They get to try their goods first and decide if they like them enough to pay for them. There is no requirement to enter sensitive data into an online portal and the speed of purchasing is also improved, because only an address needs to be inputted.
It's so popular that open invoices are offered by over 90% of merchants and consumers are reluctant to give it up even in the face of faster global payment services such as PayPal.
Many third party services operate within the open invoice structure, allowing consumers to manage their invoices and payments through their portals.
The downside for merchants is that returns of goods are high.
In fact, they can be as high as 50%. The increased operational costs of managing the returns can be a turnoff for larger brands entering the German market. Because customers take receipt of goods before paying, fraud can also be a problem.
Many British retailers – such as New Look and River Island – don't offer open invoice to German consumers, possibly for these reasons.
Third party bank transfers
Third party bank transfers, such as Giropay and SOFORT Payment, are less popular forms of online payment than open invoice, but are used by many German shoppers.
Giropay is a service that allows users to pay for goods using direct online bank transfers. It's a third party transaction tool that pops up at the point of payment, asks the user to submit their bank details, enter a second-step authentication code and then return to the merchant's site once completed.
Like PayPal, services will charge a percentage transaction fee. It's a ubiquitous tool in Germany, with services reporting that 85% of the population have access to Giropay and accounts for 16% of all online transactions.
Both Giropay and SOFORT Payment bank transfer systems charge a percentage cost and a fixed charge for each transaction, They then cannot be cancelled by the customer, which is an advantage for the merchant, but not so good for the customer.
Credit/Debit Cards
While popular in the UK, credit and debit card payments only make up around 10% of all online transactions in Germany and are expected to fall in the coming years. In fact, only 25% of Germans even have a credit card!
Perhaps shoppers are simply accustomed to the use of open invoices and third party payment gateways? Or is it that German banks are pushing for their own payment methods, such as 'Paydirekt'?
Paydirekt
Paydirekt is a relatively new payment system, launched at the end of 2015 by the largest German banks.
It allows the customer to pay for online goods through their own banking system, rather than a third party, offering both merchants and consumers incentives such as eliminating transaction charges.
Direct Debits
SEPA (which stands for Single Euro Payments Area) facilitates cross-border payment systems across Europe.
It benefits those from other European countries who may be living in Germany as well as promoting customer-beneficial competition between payment service providers.
The concept aims to make cross-border transfers equivalent to a domestic transfer i.e. customers aren't charged anymore for them. Despite these benefits, direct debits only make up a small percentage of online payment methods in Germany, roughly around 5%.
E-wallet payments
Despite the popularity of open invoices and bank transfers, e-wallet type payments are increasing in use. Online transactions using PayPal, Apple Pay and Android Pay are expected to overtake bank transfers in the coming years, taking 23.9% of the market over their 23%. The desire for security and convenience appears to be driving uptake of these well-established payment methods.
Integrating ecommerce payments is easier than ever for German businesses. For example, gaming site Solitaired, which has an audience in Germany, uses Stripe as an off-the-shelf solution to integrate online payments for its premium solitaire games.
Smartphone usage is rapidly growing in Germany, which could be another driving factor in the increasing use of e-wallet payment method.Mobile shopping has become more prevalent and instant payments suit the needs of modern consumers.
What does this mean for you?
Germany has possibly one of the most diverse payment landscapes. In particular, the usage of open invoice is here to stay and if you're looking to open a business in Germany, you need to embrace it.
Your return rates may be high, which will undoubtedly increase costs and make cash flow management difficult. However, it's the payment method most preferred by your consumers. This means they're more likely to convert and even return to shop with you.
Ensure you plan ahead for higher returns in your German market and streamline the process for both your business and the consumer.
Your payment method needs to suit your business, so factor this in from the start, whether you're setting up your own new business or buying a business that already exists. Consider offering all forms of payment; the more methods you provide to your customer, the more likely they are to convert. You may also need accounting software for small business.
And lastly, know your market. German consumers are conscientious buyers: they compare, shop around, and they're well-prepared. They don't often act on impulse. If you don't offer a payment service they use, why would they choose to shop with you?
Capitalize on the opportunities
The opportunities are huge in the German ecommerce market. With a significant growth potential and increasing use of e-wallet payment methods, there has never been a better opportunity to offer your services and products to German consumers.
To make the most of your venture, take the time to research and invest in offering as many payment options to your customers as possible.
If you do, the likelihood of customers converting increases as does your platform for growth in this exciting market.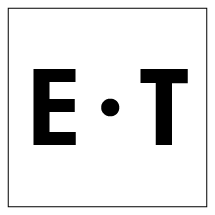 About the author:
Patrick Foster is an ecommerce expert and writer from Ecommerce Tips — an industry-leading ecommerce blog that shares the latest insights from the sector, spanning everything from product development to business growth hacks. Check out the latest posts on Twitter @myecommercetips.