We're more than happy to introduce some speakers of our upcoming E-commerce Berlin Expo conference.
Today, we decided to invite Fathy Abdelmonam from Zalando for a cup of coffee to talk about "From a feature request to a problem worth solving. How can other teams inspire your Product strategy?". Enjoy!
You've been working at Zalando as a Product Manager since July 2021. How do you like this position so far?
I joined Zalando 9 months ago, and my overall experience has been great so far . Having the opportunity to work alongside some of the brightest product managers and leads in the industry have helped me to grow further in my role, and sharpen my understanding of what it actually means to put yourself in the customer's shoes, and solve something that matters to deliver on our customer promises.
I'm currently working at the Payments product team, which is a new product area that I've a growing interest in, and I'm excited about the new learning opportunity Zalando is offering me.
From a feature request to a problem worth solving. How other teams can inspire your product strategy – What are you going to cover at the E-commerce Berlin Expo?
A common problem small to midsize companies may face at some point alongside their growth journey is replacing customer focus with features focus. That leads to scenarios where new build and tested features end up with very little to no adoption by the end customer.
In some cases, a product strategy ends up being just a list of features that need to be delivered, which defeats the purpose of what a product strategy is about.
So the talk will be covering some of the best practices designed to help startups and scaleups to focus on a long term product strategy built around the end customer needs and problems worth solving, rather than a set of features with out of box solutions that need to be delivered.
There will also be a walkthrough with examples on how business and product teams can establish the right process that helps them to reach a stage where a defined customer problem that unlocks a business opportunity is a priority to focus on, separating value creation projects from value capturing ones.
The end goal of the talk is to provide you with some actionable insights that you can take with you, and explore the feasibility of testing it within your current setup with your business and product peers.
How can one decide which customer problems are worth solving?
Starting with a strong and compelling problem definition is a key to understanding the customer problem you are trying to solve. As a product manager or a stakeholder, always make sure that you don't rush into a solution design without a compelling problem definition, so that your solution is being built for the right problem.
A set of subsequent questions you need to consider when deciding which customer problem to start solving out of a set of defined problems could be:
– How clear is the problem and to what extent it affects your customer experience? 
– What is the size of the problem and why is it worth solving now?
It's also important to define input and output KPIs to track how a success of your solution to this problem would look like.
My talk will deep dive into this aspect in more details, so stay tuned.
How can business and product teams work together on establishing the right process?
Following up the previous answer, business and product teams / tech or non tech teams can work together on the right process when the end goal is very clear and a common understanding of what is a priority and what is not is achieved among everyone inside the team. This can only happen when the north star metric or output KPI that needs to be affected is well defined by the business. Example: We need to hit X in revenues by next year.
From here business and product teams can work together towards a shared vision of what customers' problems may have the biggest impact when solved on achieving this goal. When this common understanding is achieved, a process building will follow through.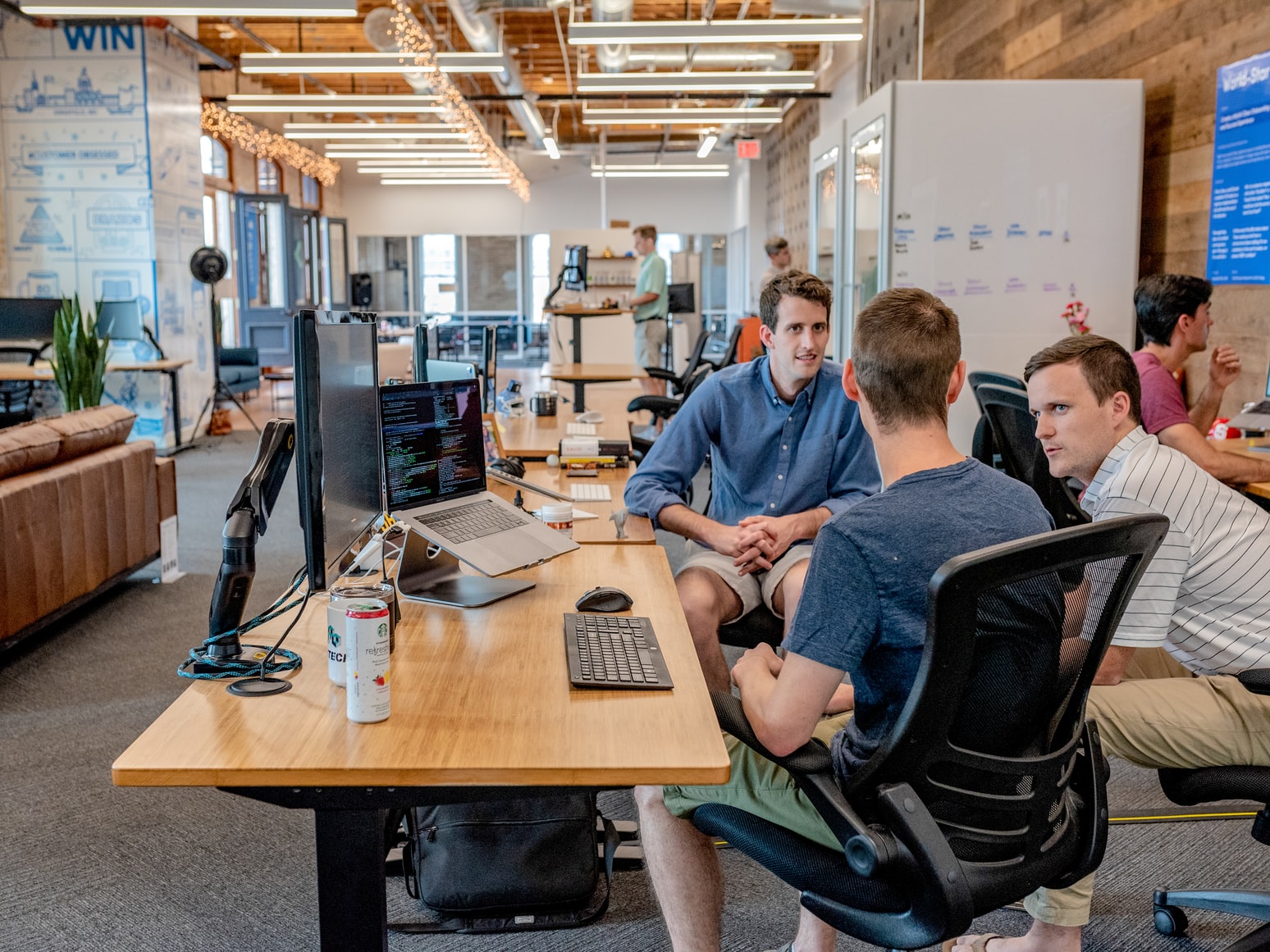 Do you have any recommendations to anyone who wants to transition to a product manager role?
As a starting point, You can get started with product reads, about product development and what a product role covers.
Reach out to your head of product, or product manager peers and ask them about their current projects and challenges they deal with. You may find some of this project is very relevant to your current role. Example: You work at the operation team, while there is currently an operational problem about delivering your goods to certain types of customers.
If this is something you are still interested in pursuing as a full time, my suggestion would be seeking an internal transition at your current company first. As the knowledge you already have about your company, its internal processes and product offering may ease your transition from a non product to a product role when compared to pursuing an external role.
Right now you will be a Speaker at the E-commerce Berlin Expo but from what I've heard, it won't be your first time at the event. Is this true?
That's true. I've been joining the E-Commerce Berlin Expo year over year since 2017 as an attendee. I still remember the first talks I attended, and how valuable the insights I've collected over the past few years have been. I'm very impressed with the growth of the event and looking forward to this year's edition, and looking forward to seeing you all there.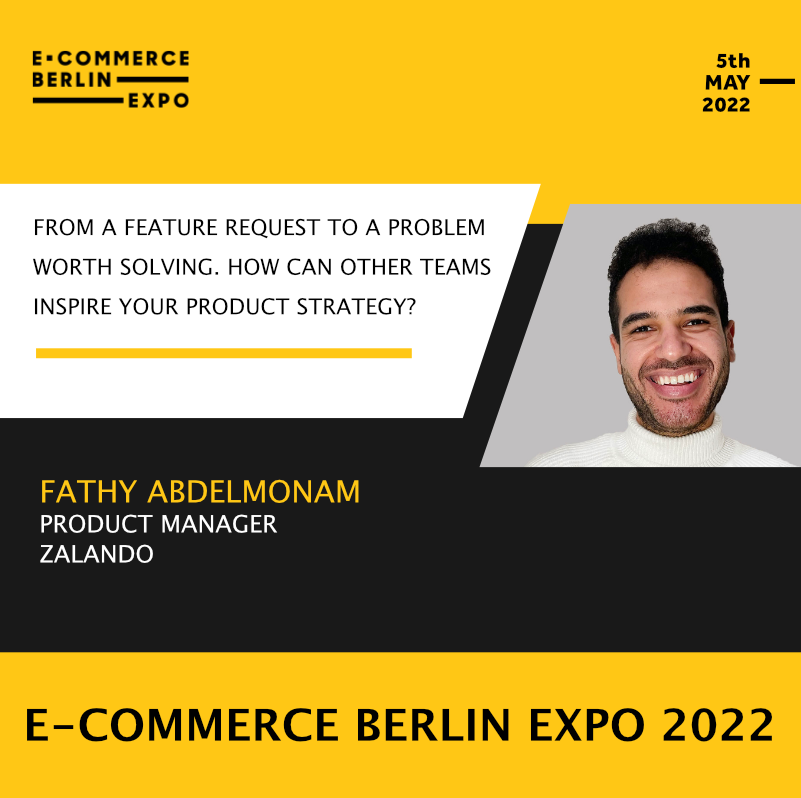 Hungry for more e-commerce tips?
Register for free ticket to see Fathy's speech —> Click here!