Running smoothly: with plentymarkets, the shoe manufacturer JOSEF SEIBEL has successfully gone digital. Today, the company earns up to 15 percent of its revenue with e-commerce – and enjoys continuous growth. Read our success story to discover attractive solutions for D2C sales.
Do you want to learn even more and discuss e-commerce as a whole? Then visit plentymarkets at the E-Commerce Berlin Expo, booth D3.3, and don't miss our talk together with JOSEF SEIBEL! 
1886 – in this year, the Seibel brothers founded their shoemaker workshop in Hauenstein (Rhineland-Palatinate). Today, the JOSEF SEIBEL Schuhfabrik GmbH unites tradition and modern business in one company that represents high quality "Made in Germany". Cool sneakers, stylish lacers and comfortable boots – the portfolio includes something for everyone. And thanks to a comprehensive digitalisation project, all these shoes are also available online: JOSEF SEIBEL was one of the first companies in the industry to recognise the big potential of e-commerce – and with plentymarkets, they've found an experienced software partner to take the next logical step: directly selling to customers online (D2C). This decision turned out to be a complete success after only a short time!
How did this happen? What are the advantages of e-commerce and what are the best solutions? Jonny Hofberger (Head of Sales, plentysystems) and plentySeller JOSEF SEIBEL will address these questions in a joint talk at E-Commerce Berlin Expo, which we strongly recommend to you. Because the formula for success is no secret – if anything, it's the opposite: during the talk, you'll learn about important tips and gain insights into a digital best practice case that excites all e-commerce pros.
We talked with the two managing directors of JOSEF SEIBEL ahead of the event and want to share the most important learnings in this blog already.
Easy solution for a herculean task
Franziska Seibel, whose great-great-grandfather built the foundation for the company, says: "Before we started with e-commerce, our business was only supported by a comprehensive seller network in over 40 countries. In 2018, we began our journey with plentymarkets and we've carried out a rapid modernisation process." Today, JOSEF SEIBEL also relies on D2C sales online. This pays off because the company earns 10% of its revenue this way – using 33 different channels in total. This way, JOSEF SEIBEL is well-positioned on the digital market.
Franziska Seibel's husband and fellow managing director Michael Fischer also looks back fondly on the beginnings with plentymarkets. He says: "What convinced us is that you can flexibly import and export product information – like materials, eco labels, images – directly in plentymarkets. We've combined the front and back end; everything is based on plentymarkets. For us it's a huge advantage that we can use plentymarkets to serve almost all marketplaces: by now we're connected to all relevant European marketplaces in the fashion industry."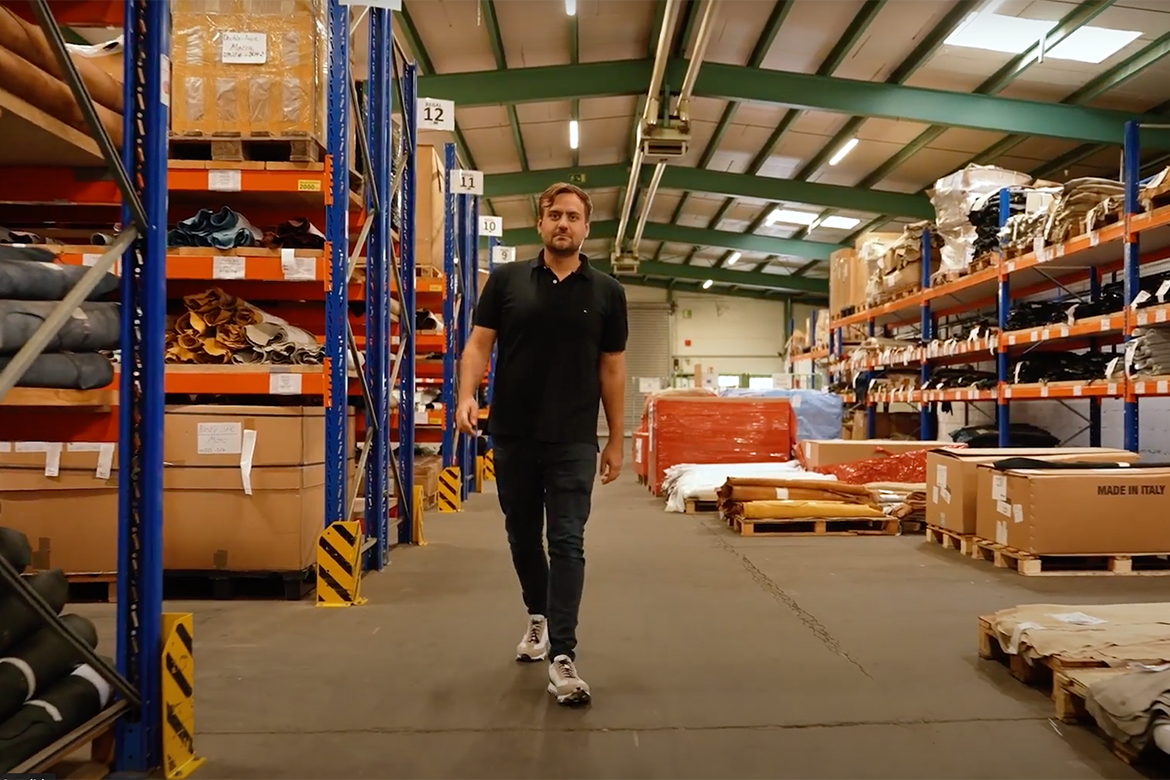 "I'm always surprised by how little we have to think about e-commerce as managing directors – just because everything works so well!" 
(Michael Fischer, Managing Director)
Little effort, big benefit!
Both of them say that they're always surprised by how little they have to think about e-commerce as managing directors – just because everything works so well! And the numbers are on track, too: "Our online shop helps us grow a lot," Michael Fischer reveals. "If we're talking about selling to end customers, the online shop contributes 10 to 15 percent by now." And the positive trend continues. Every year, JOSEF SEIBEL sees significant growth. Between 2019 and 2022, revenue has quadrupled and is now at 6 million euro.
Let's take a closer look at the customer requirements: at the beginning, JOSEF SEIBEL was looking for a solution that offers a lot of creative freedom for new digital sales modules. Back then, the directors asked around – and came across the Kassel-based e-commerce specialist plentysystems AG through recommendation. "When deciding on a software, it was important to us to find a subscription solution that's hosted completely in the cloud," the shoe manufacturer adds. This way, initial costs were low and in addition plentymarkets always offered the latest updates and maximum performance.
Starting signal for a close collaboration
After it became clear that plentymarkets more than meets all the requirements, JOSEF SEIBEL entered a test phase in a production environment for several months. Before long, JOSEF SEIBEL chose plentymarkets as the permanent solution. And one year later, they connected the B2B ERP "Logisoft". This significantly reduced the company's process diversity. At the same time, standardising processes made it possible to push the concentrated power of JOSEF SEIBEL to all channels. The online shop first used a connection to Shopware. But since 2021, the redesigned brand shop also uses plentymarkets. This simplified the whole system even more. At the Shop Usability Award 2021, shoemaker JOSEF SEIBEL also triumphed in the category "Best of Design" and won the coveted award.
How to handle competitive pressure?
If you want to create a channel-specific mail order business for shoes, there's no way around clearly defined processes. Especially not if the processes have to include and automatically handle returns, credit notes and refunds. Building these processes was an important milestone for JOSEF SEIBEL when working towards automating business on many platforms.
"With plentymarkets we were able to easily connect to and test the various sales channels," says Franziska Seibel. Because plentymarkets offers an excellent cost-benefit-ratio when controlling direct connections to marketplaces via defined processes. Here's the benefit: JOSEF SEIBEL can counteract the high competitive pressure through targeted diversification – ideal for the shoe business!
And there's more: the system allows you to create items completely automatically for all channels. It's a standardised infrastructure, so imagine an engine that runs many projects. A nice example for a successful project with the flexible cloud system plentyShop is the sneaker "1886": named after the year in which JOSEF SEIBEL was founded. Now, customers can even use the new online configurator to customise "their" 1886 signature sneaker – from the type of sole all the way to the colour of the shoelaces! It's a successful online project that creates a very personal brand experience for the end customer.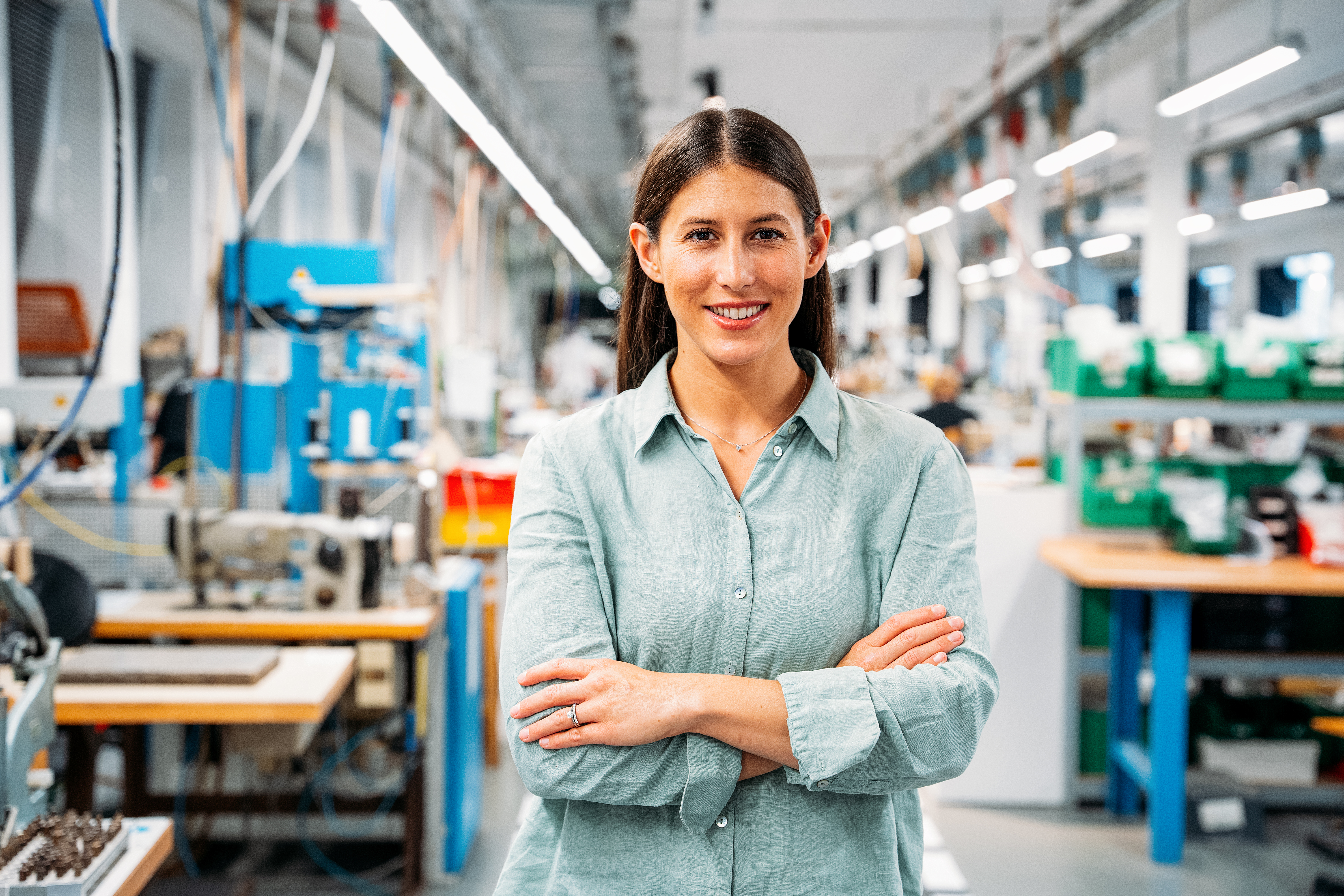 "With plentymarkets our online journey got started!" 
(Franziska Seibel, Managing Director)
Becoming an online trailblazer with plentymarkets
plentysystems is the only company in the industry that consistently pushes cloud hosting and multi-channel integrations from the beginning. This leads to clear competitive advantages that plentySellers noticeably benefit from in every stage of a project – especially if the requirements are complex. Why is that? It primarily comes down to the well thought-out software architecture, the open system and the many years of project expertise of the plentyCrew: Because plentysystems employees do their best every day to open new digital paths and make possible what seemed inconceivable before.
For some proof, look no further than the many projects JOSEF SEIBEL and plentymarkets have realised in just a short amount of time. Here's a brief overview:
Partially automated accounting integration.
Fully automated processes for e.g. returns, credit notes, etc. – for every single connected marketplace.
Speaking of marketplaces: JOSEF SEIBEL has established a strong market presence, e.g. on Zalando, Otto, AboutYou, Amazon, eBay, Kaufland and Limango. 
In addition, the flexible platform made it possible to integrate highly specialised marketplaces like Mirapodo and Görtz, as well as the KLiNGEL group including Wenz, Meyer Moden, Wellsana and Zalando International.
Another important step was integrating the PIM system Contentserv for fully automating the multilingual item creation process via ElasticSync, including a differentiated pricing strategy.
There was much to celebrate when the brand shop went live at JOSEF-SEIBEL.de! 
Realising the brand platform – including a complete relaunch in seven languages – meant creating a direct connection between brand experience and purchase. Automated text creation in all languages with AX Semantics. 
Interface between plentymarkets and ERP business software for the shoe and clothing industry.
And last but not least: automatically sending newsletters in specified cycles. 
Paving the way for you in e-commerce
Michael Fischer summarises everything with the following words: "We sell shoes – plentysystems develops software. We want to grow together and that works great. It's a partnership that's just fun!"
JOSEF SEIBEL has successfully entered the world of innovative digital sellers. During their journey, the pioneers had to face many challenges: internal processes that were still designed for wholesale business had to be changed, so they could handle individual orders – this included data transfer, return processes and accounting. In addition, the brand and product communication strategy had to be implemented from scratch. All these efforts have paid off – JOSEF SEIBEL has secured its position on the digital market.
Is this the end of the story? More like the beginning because the team at JOSEF SEIBEL has many new plans in mind – and for the execution, they continue to rely on the e-commerce ERP plentymarkets by plentysystems. A perfect partnership from the very beginning. When buying a shoe, you might put it this way: "This fits and I won't take it off again – WHEREVER I GO!"
---
Remember: on 23 February 2023, you can see Jonny Hofberger (Head of Sales, plentysystems) and JOSEF SEIBEL live at the e-commerce expo in Berlin. We look forward to seeing you at our talk – Stage B, 11:50!
Don't want to wait? In the meantime you can watch an interesting video (in German) with the two managing directors of JOSEF SEIBEL.
---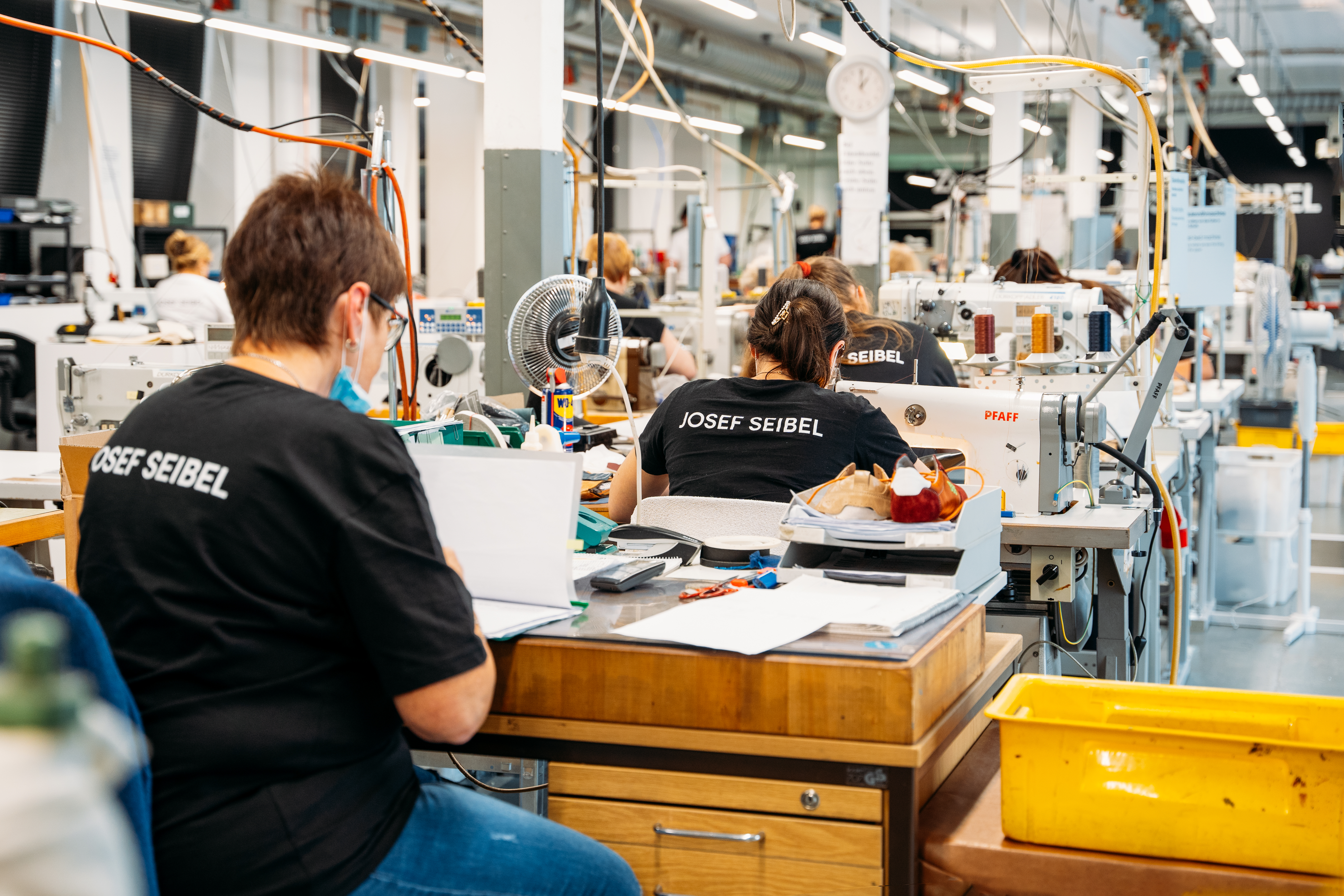 About the authors:
Always one step ahead: JOSEF SEIBEL 
136 years ago, the brothers Carl-August and Anton Seibel had a business idea: they put a punching machine in their parents' barn and started making shoes. That became the foundation for the C A Seibel shoe factory. Back then, they probably couldn't have imagined that five generations later, their descendants would keep the trade alive with so much passion. "Handmade in Hauenstein" – this slogan still rings true today! 
Website: https://www.josef-seibel.de/en/
e-commerce can be this simple – with plentymarkets 
From software forge to global player: the Kassel-based plentysystems AG has set standards in the e-commerce world since 2001. With plentymarkets, the company offers a comprehensive e-commerce ERP system that combines stock management with a shop system and omni-channel sales – it even includes a POS system. At all times, usability and automated processes take centre stage. Maximum security and highest availability of the cloud-based platform round off the offer. 
Website: https://www.plentymarkets.com/