Every business relies on networking. And if you're looking to make meaningful connections, learn from the best, and get your brand out there, the E-commerce Berlin Expo is the place to be. Here are the networking opportunities you can't afford to miss in Berlin in February.
#1 Visit Exhibitor Booths
Walking around the exhibit hall is like stepping into a treasure trove of business opportunities. You'll find companies showcasing the latest e-Commerce solutions, from payment gateways to marketing automation tools.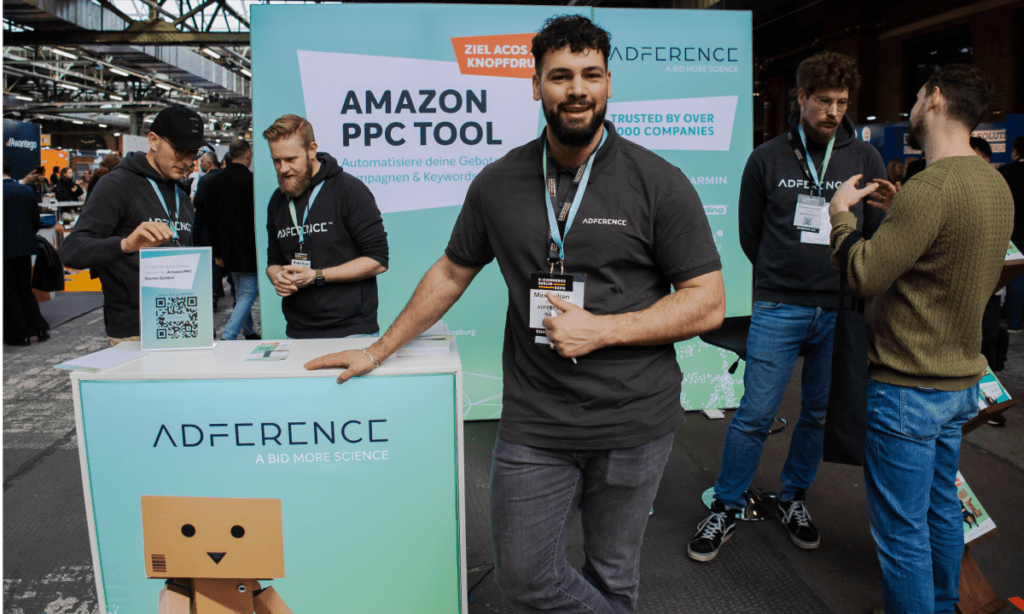 Before the event, do some homework on the exhibitors you want to meet. Prepare some questions or topics to discuss. This way, you can make the most of these interactions, whether you're looking for a potential business partner or just want to learn about new technologies.
#2 Discover VIP Programme
Want to take your networking game to the next level? Check out the VIP Programme. As a VIP, you get access to exclusive set of options that will elevate your networking. It's a golden opportunity to make connections that can really move the needle for your business. To get in on this, you'll need to apply for VIP status – but trust us, it's worth the effort.
#3 Use Premium Branding to Attract Attention
Don't miss the chance to stand out with Premium Branding. This feature lets you showcase your brand in a way that grabs attention.
Think of it as rolling out the red carpet for your booth. It's not just about looking good – it's about drawing in the right people. 

When you catch the eye of attendees, you're more likely to engage in meaningful conversations and make connections that last. It will be impossible to miss your brand's name, which makes networking easier.
#4 Visit Networking Zone in Hall 7
If you're looking for a dedicated space to network, make sure to head over to the Networking Zone in Hall 7. This area is designed specifically for business meet-ups and casual conversations. It's a quieter space away from the hustle and bustle of the main exhibit areas, making it perfect for more focused discussions.
Whether you've set up a meeting in advance or are looking to make some spontaneous connections, the Networking Zone is the ideal spot to do so. Don't underestimate the power of a good conversation in the right setting; it could lead to your next big business opportunity!
#5 Use More Networking Opportunities
Beyond the main events, there are other ways to network.
For instance, there are networking lounges where you can sit down and have more intimate conversations.
After the expo, don't miss the social events where you can unwind and chat in a more relaxed setting. E-commerce Germany Awards provide an excellent opportunity to do so!
If you're an exhibitor at EBE 2024, you can also leverage a Matchmaking Tool where you can match with other companies and business partners.
Not an exhibitor yet? We have the last booths available – first come, first serve!
#6 Listen to Speakers on One of 5 Stages
The Expo features five different stages, each focusing on a unique aspect of e-Commerce. Everyone can find something they're interested in, whether it's marketing, technology, or operations.
Listening to speakers not only broadens your knowledge but also gives you a chance to meet industry leaders. After many talks, you'll have a chance to participate in Q&A session where you can ask questions and start conversations with experts and other attendees who share your interests.
Conclusion
The E-Commerce Berlin Expo isn't just an e-commerce event for those who breathe e-commerce.
It's a networking goldmine. 
From listening to top-notch speakers to mingling with exhibitors and taking advantage of VIP perks, there are countless ways to connect and grow your business. So don't miss out — secure your spot today and get ready to network like never before.