The E-Commerce Berlin Expo is one of the biggest events of the year for anyone in the e-commerce industry. Some of the biggest names in e-commerce descended on Berlin to share their latest ideas, products, and services.
And it was an event no one would like to miss.
Get an overview of the Expo, the key takeaways, as well as what wowed this year's audience!
E-commerce Berlin Expo 2023 in numbers
#1 Over 17,000 registered visitors
2023 looked set to be the biggest year yet for the E-Commerce Berlin Expo. Over 17,000 visitors registered for the event in Berlin, eager to witness the fantastic innovations and technology in e-commerce!
Not only that, but they got the chance to learn from some of the industry's leading figures, participate in inspiring workshops and talks, and network with like-minded professionals from around the globe.
#2 More than 250 exhibitors
With over 250 exhibitors from all corners of the globe showcasing their latest and most innovative e-commerce products and services, the E-commerce Berlin Expo 2023 was the perfect place to discover what's new in the e-commerce world.
From SMEs to big tech firms, everyone was there to show off their newest offerings, provide industry insights, and network with other professionals in this vibrant setting.
For any aspiring entrepreneur or e-commerce enthusiast, this is an event you simply needed to attend.
The E-Commerce Berlin Expo 2023 promised to be the world's premier gathering of industry-leading ecommerce exhibitors including many diverse and innovative companies. Attendees found all the big names, from Allegro to DHL/Deutsche Post, Kaufland Global Marketplace, DELL, SAP, Bright Data and Ekata. But they were also certain to meet Channel Engine, Twill by Maersk, Meest and a variety of Amazon sub-brands. Along with idealo, Cloudinary, Nexi, Checkout, Wish and Ceska Posta — this expo was a once-in-a-lifetime chance to connect with cutting edge companies at the forefront of digital commerce technology!
E-commerce Berlin Expo 2023 was held on a record-breaking 12,000m2, 20% more than usual, thanks to another layout and hall. This allowed for more attendees, more exhibitors, and more networking opportunities. With a bigger space came more chances to learn about the latest trends, products, and services in the e-commerce space.
#4 Over 70 speakers
Over 70 of the leading figures in the e-commerce space shared their expertise at the Conference.
With an impressive lineup of speakers from industry giants, innovative startups, and everything in between, there was plenty to learn from these insightful talks and workshops. Attendees were able to hear stories from the experts, discover tips and tricks for running a successful e-commerce business, and gain invaluable industry knowledge.
The featured speakers came from some of the world's biggest companies, including Mercedes-Benz, Google, and Borussia Dortmund. Attendees had a chance to hear from industry leaders at Koro, Meta, Home24, Amorelie, Clinton Commerce, Eventim Sports, COMPUTER BILD and Fanatics. With such a diverse overview of perspectives and experiences in the mix, everyone looked forward to in-depth, informative and engaging discussions.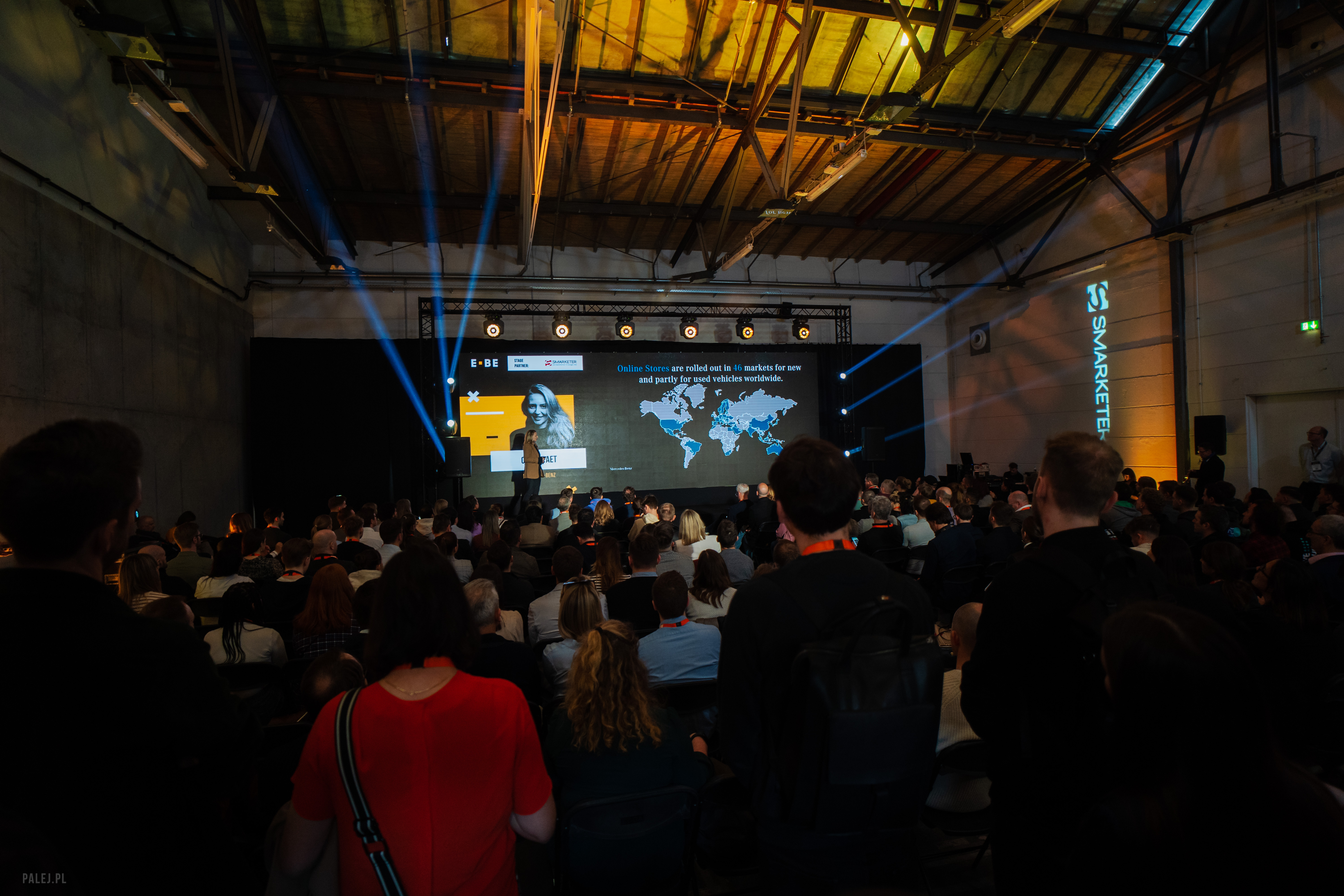 #5 More than 40 media partners
With the help of over 40 media partners, E-commerce Berlin Expo 2023 was one of the most talked about events in the e-commerce space this year.
These media partners provided invaluable support for attendees and exhibitors alike, helping to spread the word about the event, offering special discounts and promotions, and providing exclusive coverage of what's happening on the ground. This ensured that everyone who attends got maximum visibility and a chance to connect with industry leaders while there!
E-commerce Berlin Expo 2023 was proud to have the most esteemed partners onboard to help make this an unforgettable event. Paving the path toward a more connected future, GFM Nachrichten, IAB Europe, bevh, BDOA, Händlerbund, Computer Bild, Fintech Finance, Ecommerce News Europe, InternetRetailing, The Paypers and Onlinehändler News are well-known names in their respective industries and bring with them over two centuries of hard-earned expertise. With so much credibility by their side, the event was just fantastic!
#6 One and only EGA networking party
The E-commerce Germany Awards Gala and Networking Party provided a great chance for e-commerce enthusiasts to showcase their success stories and make new connections. For those attending the Berlin Expo, it was certainly the 'cherry on top' – a night that promised interesting conversations, delicious food, and lots of celebration. It also marked a night when industry achievers were honored with awards recognizing their exceptional contributions. What a networking extravaganza!
Check the winners and more details about EGA right here.
#7 First edition of Masterclasses
A jam-packed experience of knowledge acquisition – sorted! The E-commerce Berlin EXPO Masterclass had something to offer every intellectually curious attendee. In the Hall 2, near the FedEx VIP Zone, attendees gained access to 45 minutes of presentation as well as 15 minutes of good old question and answer session. With speakers from all over the world sharing their experiences and techniques, the masterclasses at Expo looked too tempting to resist!
#8 First sub-event of EBE 2023
The CREATORS OF THE METAVERSE FEST (#COTMFEST23) was the perfect destination for web3 professionals and enthusiasts alike. Hold as a sub-event of the E-Commerce Berlin Expo 2023, attendees were able to enjoy enlightening talks from esteemed speakers in the field of blockchain-based technology and more than 10,000 expo visitors eager to explore how cutting-edge tech could revolutionize e-commerce. It was a real blast, and we cannot wait for what the future holds for this kind of initiatives!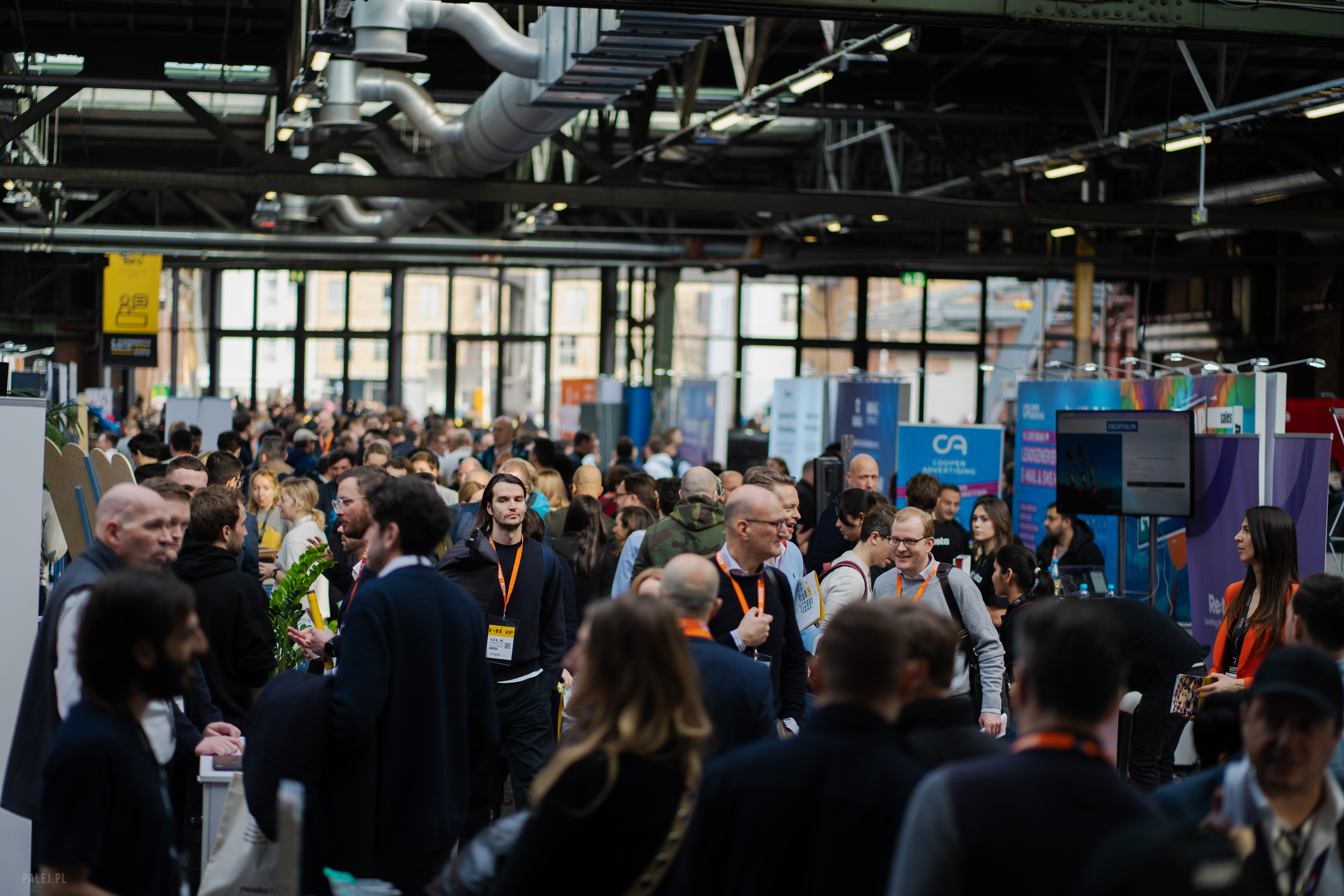 We'll see you in 2024
Don't miss out on your next chance to experience a world-class event full of inspiring speakers, industry experts, and unparalleled networking opportunities! Be sure to mark E-Commerce Berlin Expo 2024 in your calendar and attend the best e-commerce conference yet.
***