The way e-commerce marketers connect with their customers is continuously evolving. If you have been in the industry for the last decade, you have seen it with your own eyes: what worked five years ago may not work today, and what works today may be obsolete tomorrow.
This has a lot to do with how big players such as Google and Apple are taking actions to reduce the analytics data they share with companies. For example, scheduled for the end of 2023, Google will block third-party cookies on Chrome. Once implemented, this change will affect the global digital marketing ecosystem.
So, how should e-commerce marketers get ready for that? Just acknowledging it won't be good enough, it is important for e-commerce companies – big or small – to understand that their marketing activities will need to adjust. And there is no better time than now to start thinking about how to adjust, as the entire industry is beginning from the same point. The companies that seize this opportunity to focus on personalisation will emerge as winners in the coming years.
In this article, we will give you an introduction to the current situation, how things are changing, and what you as an e-commerce company can do to best position your organisation to meet these upcoming challenges.
Cookies: what they are, and how do they work?
To understand the challenge (and the opportunity) ahead, let's recap what cookies are and who uses them.
What are cookies?
A cookie is a tiny text file that a website asks your browser to store on your device. This file enables the website to remember your device and preferences from your last visit. Browsers can keep this cookie for a predetermined period or for the length of the user's session on that website.
These cookies are used for various purposes, such as keeping you logged in to your account or remembering your site preferences. That's how websites are able to personalise the experience for every individual user.
First-party cookies
A first-party cookie is created and stored on the website you visit directly. The website owner sets it. The purpose is to collect user data, learn language settings, know more about items you add to shopping carts and carry out other functions with an aim to provide a good user experience. The domain host can see the data that the cookie retrieves. These cookies are set by the website owner and are hence called first-party cookies.
Third-party cookies
A third-party cookie is placed on a website by someone other than the owner. It collects user data for a third party. These cookies are used to track your online activity and can be used to personalise your experience on subsequent visits to different websites.
This effectively means that third-party cookies embed a file on a user's computer to collect data as they move across the web. Marketers and advertisers use this data to build customer profiles. They can then estimate what users are looking at on other websites.
The third-party cookie is primarily used to track browsing habits. It's what makes it possible to know if you've been on a site before and how long ago, among other things. This creates a prompt opportunity to present users with content based on their needs.
Why are third-party cookies disappearing?
As we can see, third-party cookies can be used to personalise your offerings based on the stored data. It can be utilised to suggest products through different websites based on the interest you have shown on one website. For years, e-commerce marketers have been using cookies to optimise audience targeting strategies. These cookies are the backbone of display advertising (Facebook's ad algorithm, Google ads, and so on.)Browsers like Safari and Firefox have already implemented some blocking against third-party cookies. And Google joining in has made matters serious. With nearly two-thirds of the market share, decisions that affect Google Chrome have a considerable impact on e-commerce marketers and advertisers. If you are one of the two, act now instead of "waiting for the industry to figure this out."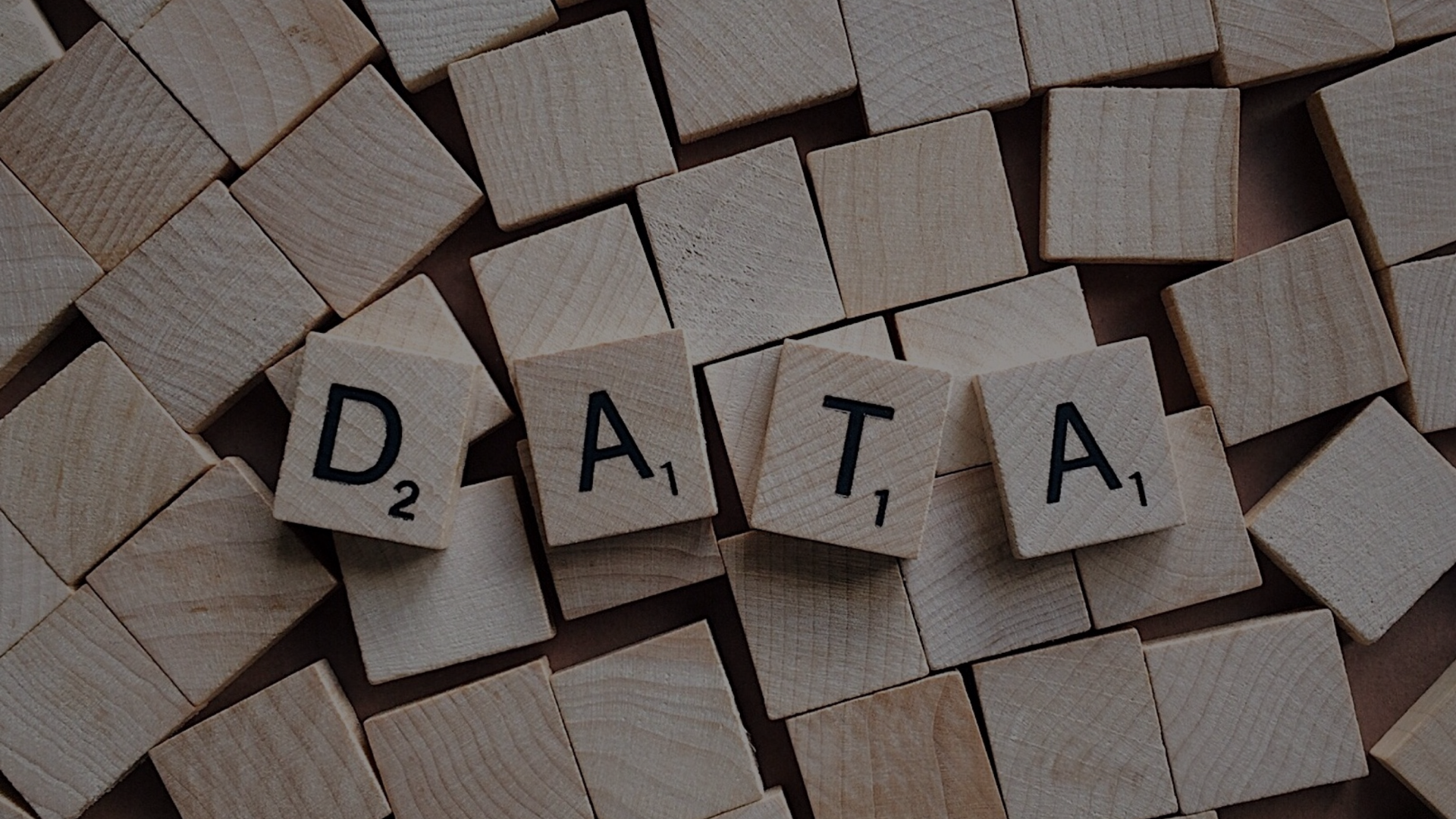 How will the death of third-party cookies impact e-commerce marketing and advertising?
E-commerce channel ad spend has been increasing for years. This trend sped up significantly during the pandemic when almost 50% more money was spent on ads in the US alone.
According to IAB Europe's AdEx report, the digital advertising market grew by 6.3 percent in 2020. So it is safe to say that targeted ads are essential for e-commerce businesses.
However, without third-party cookies, e-commerce businesses will not be able to collect the necessary data to deliver these ads.
The death of third-party cookies will significantly impact how e-commerce marketing and advertising work. These aspects include:
1 – Seriously compromised reach
The decision to ban third-party cookies was met with applause from privacy advocates, who have long criticised how cookies are used to target ads. But when a large number of advertisers rely on these cookies to track users, brands will have to find new ways to reach their audience online.
2 – Major issues in performance measurement
Advertising campaign management is going to become problematic. Fundamental capabilities like A/B testing will also become a challenging task. Measuring performance will become even more complicated, making it harder to determine which campaigns are performing well and which ones need improvement.
3 – Personalised ads are going to be hit the worst
Browsing data is a goldmine for e-commerce advertisers and marketers. That is how they are able to target advertisements more efficiently. However, with the upcoming third-party cookie ban, you need new methods to capture consumers' online activity to deliver valuable ads.
But do not worry; there is a better way forward
Instead of viewing the ban as a dire scenario, e-commerce companies should consider it an opportunity to rethink how they collect and use customer data. Now we have new ways to understand the visitor's intention at every moment of their journey. And you can still produce relevant offers at the right time.
For instance, with advanced AI and machine learning solutions, businesses can tailor personalised messages along the customer journey of each visitor.
And here is the best part. There is no need to launch "a cookie-less" presence from scratch. You don't have to put a significant investment in time, money or technical resources to use these tools.
Download now: How to succeed in a world of privacy-first marketing
That's right. It is possible only if you understand the 5 simple ways to thrive in the new cookie-less world. All you must do is re-align your thoughts about AI, machine learning, and personalisation. To learn more about these specific ways, download your free e-guide via this link: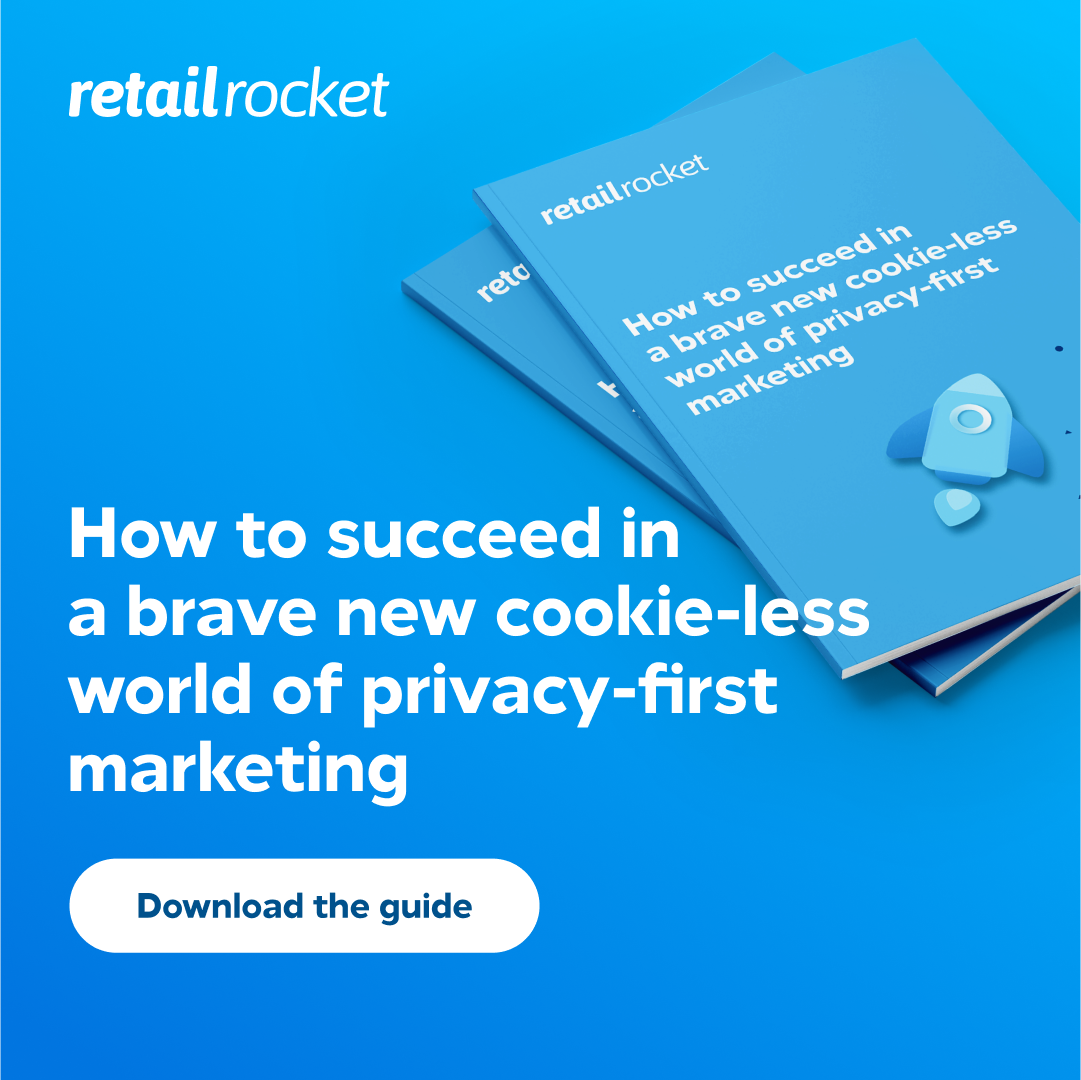 About Retail Rocket
Retail Rocket offers comprehensive retention management solutions to transform new buyers into regular customers and work on their retention by growing LTV and repeat sales. Combining AI-based modules, the platform collects and analyzes behavioral data, segments customers, and generates personalised product recommendations. Result: better recurring revenue throughout the customer lifecycle while making it easy for customers to find what they need for their next purchase. A win-win for everyone.