The user experience (UX) on your e-commerce site has a significant role to play. It determines audience engagement and interaction with your content.
There are so many businesses fighting for an online share of voice. You can therefore not afford to be complacent.
Yet, the reality is that ensuring a pleasant UX can be difficult. You need the right tips to do it well.
That is why it is important to engage the services of a web design company. The teams have relevant experience in the creation and management of websites.
You get data-driven insights on what to do. We spoke to a few web designers on how to improve the UX of an e-commerce site. Here are some tips they gave.
1. Mobile Optimization Is No Longer a Choice
Research shows that, as of 2021, 54.8% of internet traffic from all over the world comes from mobile devices. Such provide convenience and easy access to information.
You will lose a significant proportion of your audience if you do not optimize your site for mobile.
Experienced web designers use the mobile-first approach. They design the site for small screens. Once the layout and elements are in place, it becomes easy to scale to larger screens.
Further, search engines like Google are using mobile-first indexing. They will rank a website depending on how responsive it is on mobile devices.
Do note, the UX should not only be pleasant when there is internet connectivity. That is why web designers will use progressive web applications (PWAs). The result is faster page loading speeds even when offline.
Customers can access your e-commerce platform without having to worry about data limitations. Such applications also eliminate the need for shoppers to download native apps. Everything is accessible on browser applications.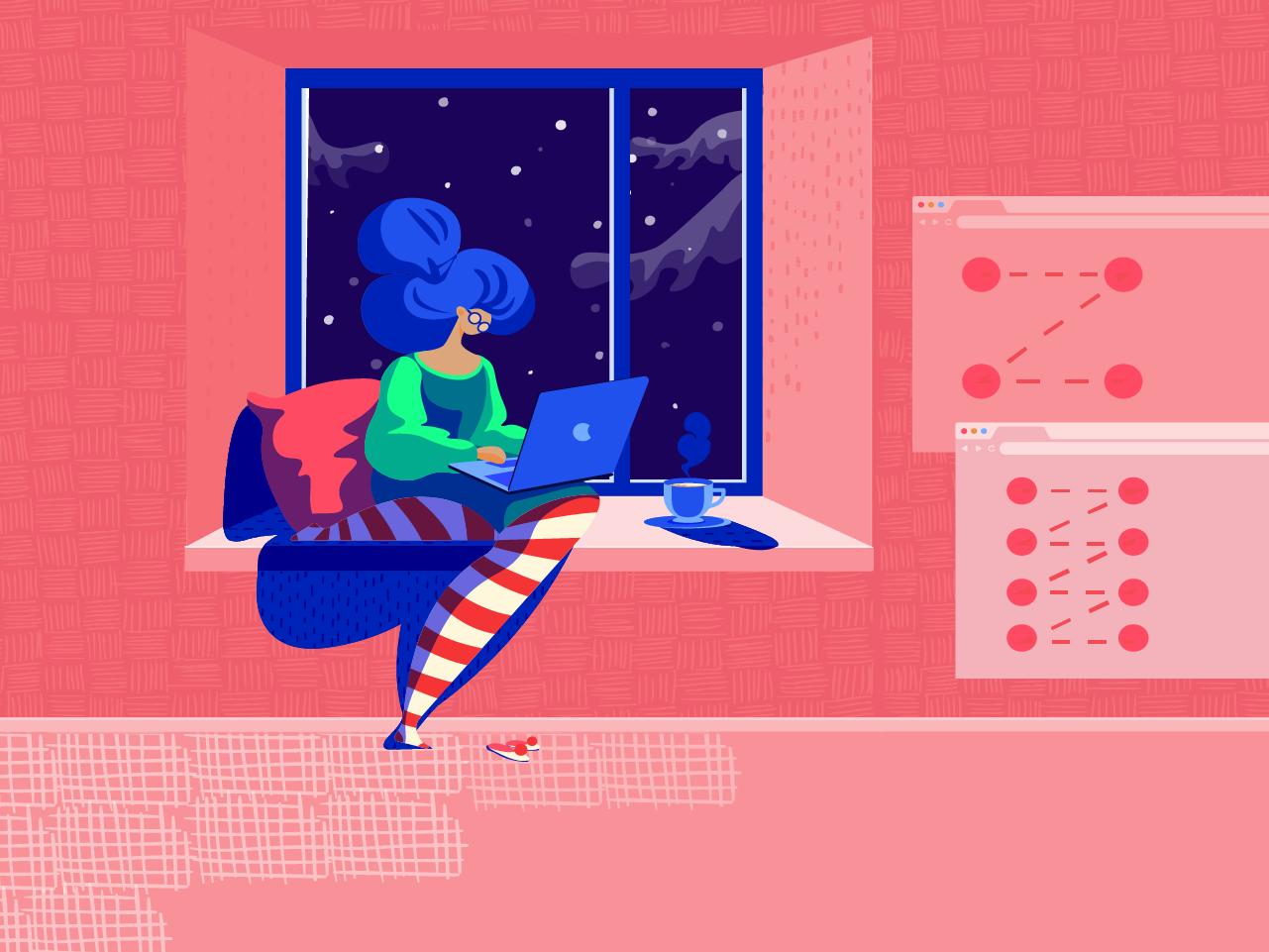 2. Take Advantage Of Technology
The modern consumer has a lot of choices. This is unlike days gone by when all they had was what the physical stores had to offer. The tons of options and competition, both online and offline are immense.
But, there is a recipe for finding success for e-commerce owners. That is through the use of technology to improve efficiency.
Such include:-
AI chatbots for better customer service. They provide prompt responses to queries. Customers also get personalized product recommendations. The chatbots use information by observing past shopping behavior.
Artificial intelligence learns human behavior. Businesses can use data-driven insights to target their messaging better. Imagine getting a product recommendation without asking for it. You feel like the business has taken the time to know you, resulting in greater loyalty.
Voice search to provide browsing convenience when shopping. Over 41% of adults will, at least once a day, use voice search. In 2017, over 58% of customers used the technology to look for local businesses.
Virtual and augmented reality to provide an immersive shopping experience. Customers do not need to hold tangible products to decide to buy.
The initial investment in such technologies may be a bit high for some businesses. But calculating the ROI long-term makes a lot of sense. Customers will find it easy to navigate your website. Further, they can get all the help they need, without having to speak to a human agent.
3. Fast Page Loading Speeds Are Super Critical
One ugly truth about modern living is that everything seems to move very fast. We all want quick access to information and services. Technology has also made people less patient.
Here are some interesting insights on the importance of page loading speeds. 3 seconds is all the waiting time you get from the typical online shopper.
Half a second difference in loading speeds can have a 10% impact on sales. Nordstrom, the North American retailer suffered an 11% fall in sales, due to a half-second drop in loading speeds.
You must take the right steps to avoid going the Nordstrom route. Here are some ways to ensure fast loading speeds.
Choose the right web hosting provider. They should give enough bandwidth. It should handle the traffic you get on the site, even in peak times. 
Compress or resize images.  Heavy files take up a lot of bandwidth and will slow down the loading
Use browser caching and avoid unnecessary HTTPS requests or redirects
Minify HTML, JavaScript and CSS files
Use log management service to keep an eye on your site condition
Ooh, did we forget to mention that page loading speeds are another critical ranking factor on search engines?
So, keep up with monitoring and testing page speeds. There are tons of free tools you can use online. It will not even take 10 minutes of your time. Yet, the insights will allow you to take corrective action if there is a need.
4. Ensure Easy Navigation
Pretend for a minute that the e-commerce platform is a physical store. You would put a lot of consideration into how it looks.
You would ensure that the product displays are neat and easy to access. Prices and product information would be on full display.
The store would be clean and free of clutter. The whole idea is to make it easy for customers to shop.
Now, apply the same thing to your website. Ensure that it is easy to navigate by doing the following.
Be consistent in how the pages look.
Display products in categories or classifications with relevant descriptors.
Take time to check that links are working, and lead somewhere. Few things are as annoying as getting a 404 error message on a site.
Have site search as a must-have feature, and you should prioritize feature requests like this one. It makes it easy for customers to look for whatever they need quickly.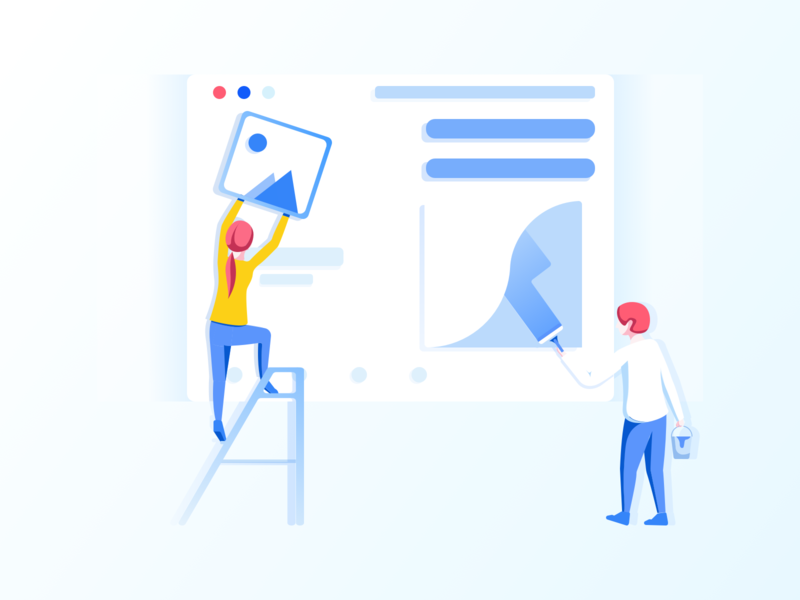 5. Make the Shoppers Lives Easy, and Engage With Them
A customer will enjoy the experience of being on the site more if you take the time to involve them a little.
Allow the customers to give feedback by availing the right platform. It could be through automated feedback right on the site. A simple question like how did you find our service can yield tons of feedback.
To make it easy, give options like terrible, ok, good and great. The customer does not have to spend a lot of time filling lengthy forms.
Connect your site to your social media platforms. Encourage them to comment, like, and share. But, also take time to respond and interact with them.
Do not pressure the customer into making a decision. That is why some of the best websites have a wish-list option. Once they make up their mind, they simply go back to it and buy or discard it.
Increase engagement with user-generated content. Encourage customers or audiences to send in pictures or videos. Having such on your site makes them feel like part of the brand. You also earn trust and credibility amongst the target audiences.
Ensure the checkout process is simple. You can lose a customer if there is too much complexity. Avoid too many steps, and do not ask for unnecessary information. It also helps if you can provide multiple payment options.
6. Display Trust Indicators
One of the biggest concerns for e-commerce shoppers is online safety. Such platforms collect a lot of personal information. The data in the wrong hands can lead to huge problems.
One of the best ways to establish trust is to take the right security measures. Such include using HTTPS connections that are more secure due to data encryption.
Install necessary security measures like antivirus, anti-malware. Placing security badges or seals on the site can allay any trust issues. 79% of shoppers feel this is a critical factor if they want to know a site is safe.
And, that's not all you need to do. 83% of customers want more assurance. So, include a privacy policy that they can refer to at any time.
Social proof is another critical trust indicator. Displaying testimonials from happy customers or industry experts can win you brownie points.
Reviews, endorsements, media coverage, and trust icons are other types of social proof.
They can help sway a customer's purchasing decision in your favor. It shows that they are dealing with a credible and reputable company.
Think about the strategic placement of social proof. Ratings and reviews on product pages can bring in traffic.
Place the testimonials and reviews on the landing page. Ensure it is next to a call-to-action (CTA) button. You will create a subtle nudge for them to click on the link.
Contact information is also a critical test indicator. Make it easy for people to reach you on multiple platforms. These include email, telephone, or chat. If you have a physical address, you should include it as well. Remember to include operating hours and a contact form as well.
Final Thoughts
Our article has shared six tips on how to improve the UX on the e-commerce site. The information we have shared is a fantastic starting point. But, please consider it an investment to hire a web design company.
You get to benefit from their experience on best practices. It allows you to avoid any mistakes that could impact the UX.
Search engines like Google also place a lot of importance on the UX when ranking. They look at factors like mobile optimization, page loading speeds, and bounce rates.
You can keep people longer on your site by providing convenience with technology. They will stay longer on your site and engage better with the content.