Are you planning to expand your online store to international markets? Doing so can help boost your sales.
However, selling your products to the international market can get tricky. That's because you have to consider the logistics and the cost it may incur.
This also means you have to be strategic if you want to implement international shipping. So, what is the best way to go about it?
In this post, we will walk you through the twelve important tips in international shipping. This includes taking cost and process into consideration. That way, you can keep your order fulfillment under control:
1. Research your product's international demand
Before fulfilling orders internationally, you need to answer first a couple of questions:
What is the product demand?
Will the product be taxable in this particular country?
At what value or quantity?
How do custom regulations affect your product?
What is the minimum threshold value for duties (de minimis level) of this country?
What are the particular methods used to locate a product's de minimis level so that you will be making informed decisions for your business?
Take note of your competitors in each country, as well. The product you are offering may be unique in one country but not in another.
Now, once you know the demand for specific countries, you can start testing the waters by selling in a native marketplace.
2. Partner with the suitable courier
Finding a suitable courier that can cater to your needs ensures that products will be delivered to customers safely and securely.
That said, you need to compare and weigh your options. Doing so will ensure that you have the most cost-effective solution in providing the best delivery service for your customers.
Here are factors worth considering when choosing delivery partners:
Which particular countries you are shipping to
How regularly you sent there
How much the customer is willing to pay
How much time the customer is willing to wait
It is also worth noting that some couriers do better in some areas than others. FedEx might be fast and reliable in the US, but it is not widely used in other countries such as Australia.
3. Keep the shipping costs low
Like domestic shipping, do not be afraid to think outside the box to keep the shipping costs low.
You can try experimenting with different pricing strategies, such as free shipping or flat rate shipping. You can also cut costs by adjusting the delivery time of the package.
When a customer does not mind if they will wait a couple of days to get their item, they can save a lot on the shipping costs.
Here are other ways that you can reduce the costs in international shipping:
Decreasing package size: There is no point that you will be delivering a space if not needed. Still, you need to ensure optimal cushioning to ensure that the package does not get damaged.
Buy packaging materials in bulk: The more you buy, the more the price per unit will be significantly lower.
4.Take extra costs into consideration
Let's break down what these "extra costs" are:
Taxes are considered as an added expense, based on percentage. An import tax may be added on the shipment, either payable in advance or during the delivery.
Fees are flat rates that usually apply to a shipment or transaction.
Duties are quite the same as taxes but are often paid to governments.
Tariffs are a tax that is added to foreign products. This is to control the trade from particular countries. Or make a foreign product less appealing, preserving local businesses.
If this will be your first time to ship a product internationally, you can use an online shipping calculator from shipping companies like FedEx or DHL. That way, you can estimate how a product's international shipping might cost.
This allows you to price your products, as well as shipping rates appropriately.
5. Consider partnering with a third-party fulfillment
Studying how dropshipping works can be cumbersome. But to get rid of the headache of international shipping, you might consider hiring a fulfillment service. They will be the ones who can help you manage your international orders.
Usually, the retailer will be the one who will pay a flat fee per order. Then, the fulfillment service will be the one that will pack, label, ship, and monitor all those rules and regulations.
Many of these fulfillment companies have global warehouses as well.
6. Prepare the proper paperwork
International shipping will open your business to broader markets. This can also provide you with many growth possibilities.
Still, you need to know the different rules and regulations in importing and exporting. You should also be adequately equipped with the correct shipping documents.
Usually, the documentation process is crucial to help you maintain smooth international transactions. These documents also let you decide what will happen to your shipment.
If this is not done correctly, there is a chance that there will be shipment delays or be held off by customs.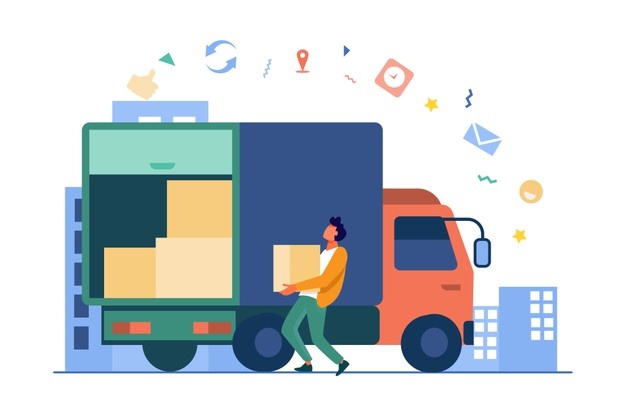 7. Automate your shipping process
In the same way, automating the shipping process saves you and your team a lot of time.
By automating the fulfillment process, you can get back plenty of valuable time to grow your business. After all, your role as a business owner is to make critical decisions.
Ideally, it would help if you had a solution that will allow you to preset rules on how you can ship your orders. These are often based on the criteria you chose, like the destination, value, weight, etc.
An excellent shipping automation software allows you to save time, and all the hassle, from check-out, delivery, and beyond.
8. Understand international shipping regulations
Similarly, you might also encounter delays and fines if you are not familiar with a country's shipping regulations.
Take note that some countries prohibit shipment of the following:
Aerosols
Alcoholic beverages
Ammunition and explosives
Gasoline
Marijuana (medicinal and recreational)
Poison
There are also some pretty specific rules like the following:
Algeria bans all kinds of dental products shipped into the country.
You are prohibited from importing matching shoes in countries like India, Mexico, and South Africa.
It is illegal to import used clothing to Bulgaria.
Check the country's customs regulation to know what products are prohibited from shipping, depending on the place of origin. More often than not, many countries do not make it clear what is allowed and what is not.
9. Pack your products safely
Packing your products safely and securely is also one of the most important things you need to do to reduce extra costs or incur shipping delays.
There are many packaging supplies available out there that let you do this smoothly, with a touch of professionalism and class.
Usually, one of the most common ways that parcels are sent is through boxes since they are readily available. They are also easily customized and durable.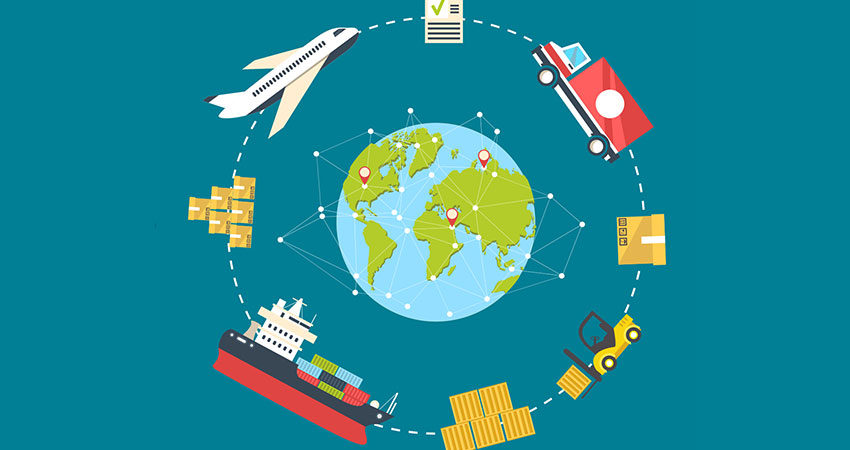 10. Let customers track their order
Most international shipments are updated from the initial acceptance to the delivery. However, there might be additional scans at specific delivery points as the item goes through transit.
Meanwhile, international couriers provide tracking numbers that customers can use once the product reaches the International Service Center.
Once these shipments leave the US, the tracking ceases to update. The delivery also varies depending on the country.
There will be countries that will have longer delays because of customs. Delivery dates are just an estimation, but they are never guaranteed.
11. Prevent parcel theft
Thieves that are targeting parcels have become more and more sophisticated. Thus, your products are at risk of being stolen during the shipping process.
While it is almost impossible to monitor every point of the international shipping process, you can try incorporating measures to ensure you and your customers are protected:
Ensure that your staff is adequately trained to know who are legitimate carriers over those posing as one.
Avoid international shipping if you do not have international shipping insurance.
Know what specific products that these thieves often target.
Make sure that you pack the parcels in secure, generic boxes so that it is hard to know what the contents are inside.
Vary shipment schedules. That way, it is harder for thieves to intercept shipments.
12. Learn the terminology
Finally, you need to have a good understanding of the different shipment terms.
No matter what international shipping service you pick, it helps that you know basic terminology. Doing so gives you more coherent conversations with the couriers or anyone who will handle your shipments.
Moreover, having this knowledge allows you to have more control over the entire shipment process. It also lets you avoid any unwanted surprises, both for you and your international customers.
Final Thoughts
With plenty of opportunities and many countries to sell to, your business potential is practically endless.
But you do things in haste without a solid international shipping strategy or order management process, and you are doomed to fail.
Follow the tips listed above, and you can create a successful and more positive international shipping experience for you and your customers.