The popular online marketplaces to trade your goods in most European countries include eBay and Amazon. However, the same platforms will not bring you the desired sales if you are in Poland. Why? People from Poland prefer Allegro to these platforms, as their favorite online marketplace to get all the items they want.
And with over 21 million registered users and 17 million visiting customers every month on Allegro.pl, Allegro has managed to hold a significant position in Poland.
Allegro – the top Polish online marketplace
Allegro is one of the leading technology-driven trading companies in Poland and in Europe. Allegro was founded in 1999 in Poznań and today has offices also in Warsaw, Toruń, Wrocław, and Kraków. At the very start, the company created by just a few people was headquartered in the basement of a computer wholesaler and the first version of the site fitted on just one floppy disk. The e-commerce market in Poland was still in its infancy at that time, and Allegro was one of the businesses that contributed the most to its growth. Since then, over a dozen or so years, the company has undergone a huge transformation. From an auction site for hobbyists, it has evolved into the most popular e-commerce platform. Allegro currently employs over 1,800 people, nearly half of whom are top-class experts in technology.
With almost two decades of existence, the Allegro platform has evolved to become the most trusted Polish online marketplace. According to the report "E-commerce in Poland 2019" conducted by Gemius – a renowned market research company, revealed that 80% of respondents identified the Allegro platform as their preferred brand in the e-commerce industry.
Furthermore, only 13% of the respondents, who were mostly online shoppers in Poland, linked eBay and e-commerce. Additionally, a statistical report released by Aukcjostat.pl showed a significant disparity between the two Internet auction platform's market share, with Allegro claiming a remarkable 82% and eBay a paltry 1%.  
21 million accounts have been created on the platform so far. Customers buy over 1.2 million products every day, of which over 95% are new items, sold at a fixed price, with a warranty and insurance. Allegro offers modern on-line financial services, such as 0% instalments, renewable instalments Raty Od.nowa and leasing. Allegro is home to over 125,000 merchants: not only the world's biggest brands or biox4 coupon code, but mostly small and medium Polish enterprises. Allegro continues to improve standards on the e-commerce market by fostering consumer rights and supporting the development of entrepreneurship.
A significant part of the Allegro Group, Allegro is a top e-commerce company. The brand owned also PayU – an online payment system, Ceneo – a price comparison site, and other top services, including OtoMoto and Bankier (*Corrigendum: PayU, OtoMoto and Bankier are not in our group since end of 2016).  
The progress and regression of eBay over the last decade in the Polish market can be considered as a typical example of how renowned global brands stand the risk of losing their top spots to local, stronger competitors.
Allegro has successfully dominated the Polish online market due to a couple of reasons. The first is the excellent management it has enjoyed over time, and its continuous strive to improve its brand image with the view to become an acknowledged leader in the Polish market.
Allegro vs. Amazon – the differences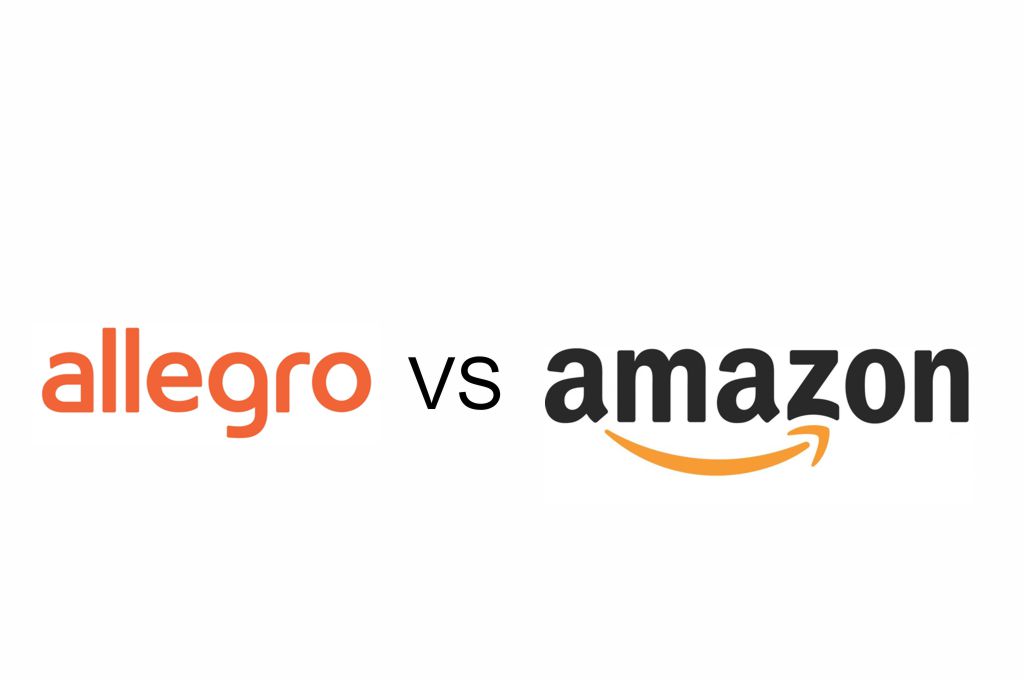 At Allegro portal each product from every company is sold individually. For instance, a seller that wants to put a product up for sale on Allegro is required to create a different card for that product. Such card must contain all the information about the product, including the name, photos, description, technical information, price, etc.
Thus, in a situation where several sellers are offering the same products, each seller will provide its product card. When a buyer search for the particular product, there are several cards displayed, each from different sellers. This gives the buyer the opportunity to make comparisons easily and settle for the best. Amazon, on the other hand, uses a single product card for each product, and buyers can only choose their preferred seller from a list.   
Allegro came into existence in 1999 as an auction site. While the purpose of the site remains the same, there has been a slight change in its mode of operations – sales no longer follow the auction model. The prices of products are now fixed, but there are slight differences across different sellers.
Top Polish marketplace – what is the future?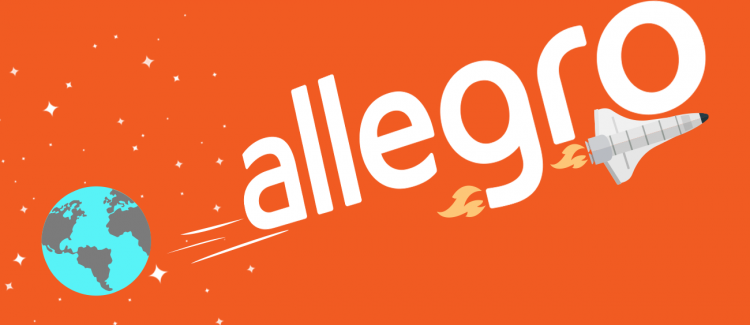 The Allegro brand is very much prominent, so much that it had pushed eBay into luring Polish clients by removing the listing fee for issuing two years ago. As part of its plans to enter the Polish market fully, Amazon opened a fulfillment center in Wroclaw in 2014.
Another emerging online marketplace in Poland is AliExpress, perhaps because it sells certain exotic items that are not available on Allegro.  
Selling on Allegro in Poland

Registration and setting up a method of payment
Registering on Allegro is simple. Simply sign up at allegro.pl by clicking on "My Allegro->Sign Up" and following the instructions. You will find a link on your Allegro account that helps you to create your PayU account, which you will use in receiving all funds from Allegro.
Bank account
You do not need a local bank account to start selling on Allegro. You can transfer all your funds from PayU to other bank accounts.  
Currency
The only acceptable currency on Allegro is Polish Zloty (PLN), thus PayU stores and sends the funds in PLN. However, your local bank can help you covert the PLN into your preferred currency.
Standard and recommended shipping and returns policies
It is highly advisable that you offer free shipping. Likewise, providing a local return address is highly recommended, although not compulsory.    
Acceptable type/size of sellers and suitable products
Every size or type of sellers is welcome on Allegro, likewise all products.  
Handling stock
For best results, it is highly recommended that you get a local warehouse.  If, for any reason, you are unable to secure one, offer quick and free shipping for your products.
Other specifics
Offer listings and customer service in Polish language. The listing design on Allegro can be customized, so get the best out of this by adding relevant information.
Conclusion
Apart from the difference in currency and language, there is no much difference in how Allegro works compared to other top online marketplaces of the world. While you can sort the currency difference with your local bank, a Polish speaker will help you to get started whenever you are ready.