We're more than happy to introduce some speakers of our upcoming E-commerce Berlin Expo 2022.
Today, we decided to invite Nina Roses Head of SEO and Pascal Volz for virtual cup of coffee to talk about "Case study industry-wide B2C product consulting platform with data driven digital marketing"
Why don't you start by telling us a bit about yourselves?
Hello, and thank you for having us here.We are Nina and Pascal, both working for fischerAppelt, an agency group that has united nine specialist agencies under one umbrella who together create ideas to move brands, seamlessly and efficiently harnessing the power of experts across every marketing discipline and channel. We work at ten national and international locations, for the biggest brands in Germany, but also for numerous start-ups, mid-sized companies and international corporations. 

fischerAppelt, performance is one of these highly specialized units running digital campaigns for national and international clients. We execute all digital media channels, from digital TV, D-OOH, Display and Video ads, to Social Media Marketing, Search Marketing (SEO & SEA) etc. Our approach is 100% data driven with flexible media plans, allowing us to achieve maximum results in every single campaign due to real time adaptation.

In this project we teamed up with our strategy department fischerAppelt, advisors, who created this amazing project Schattenfinder.de
What was the reason behind setting up Schattenfinder? "B2C product consulting platform" set by competitors to themselves – sounds quite exotic in such fierce competition! What pushed you to make this decision?
Put yourself in the shoes of the target group: if you get interested in shading and sun protection of buildings, you are confronted with an extremely complex market, containing many different products with a lot of varying services over the whole price scale. And while you need a lot of information to find your way through, there is a general lack of comparability and transparency. 

In order to effectively guide customers to their ideal product, it is necessary to turn the market around and present it not from a singular brand's point of view, but from the target audience's perspective: what they want is the best solution to provide shade on their terrace or balcony!

And that is exactly what Schattenfinder is delivering: guidance based on the individual situation to lead to the best suitable product. That enables the audience to take informed purchase decisions and creates highly interesting leads for the brands involved – everybody wins.
"How it started… how's it going" – what is your y/y growth, and what do you expect in the coming years?
Schattenfinder was launched last year in May. Just as the season for the products started. The KPIs were amazing right from the beginning, and our continuous optimization of content, assets, and media channels led to an operational cost per lead 38% lower than the industry's goal.

In 2022 and the following years we thus want to increase the brand awareness of Schattenfinder in order to attract many new customers. Due to the nature of the product, repeated purchases are rather rare, so our focus is on acquiring new customers and scaling schattenfinder.de.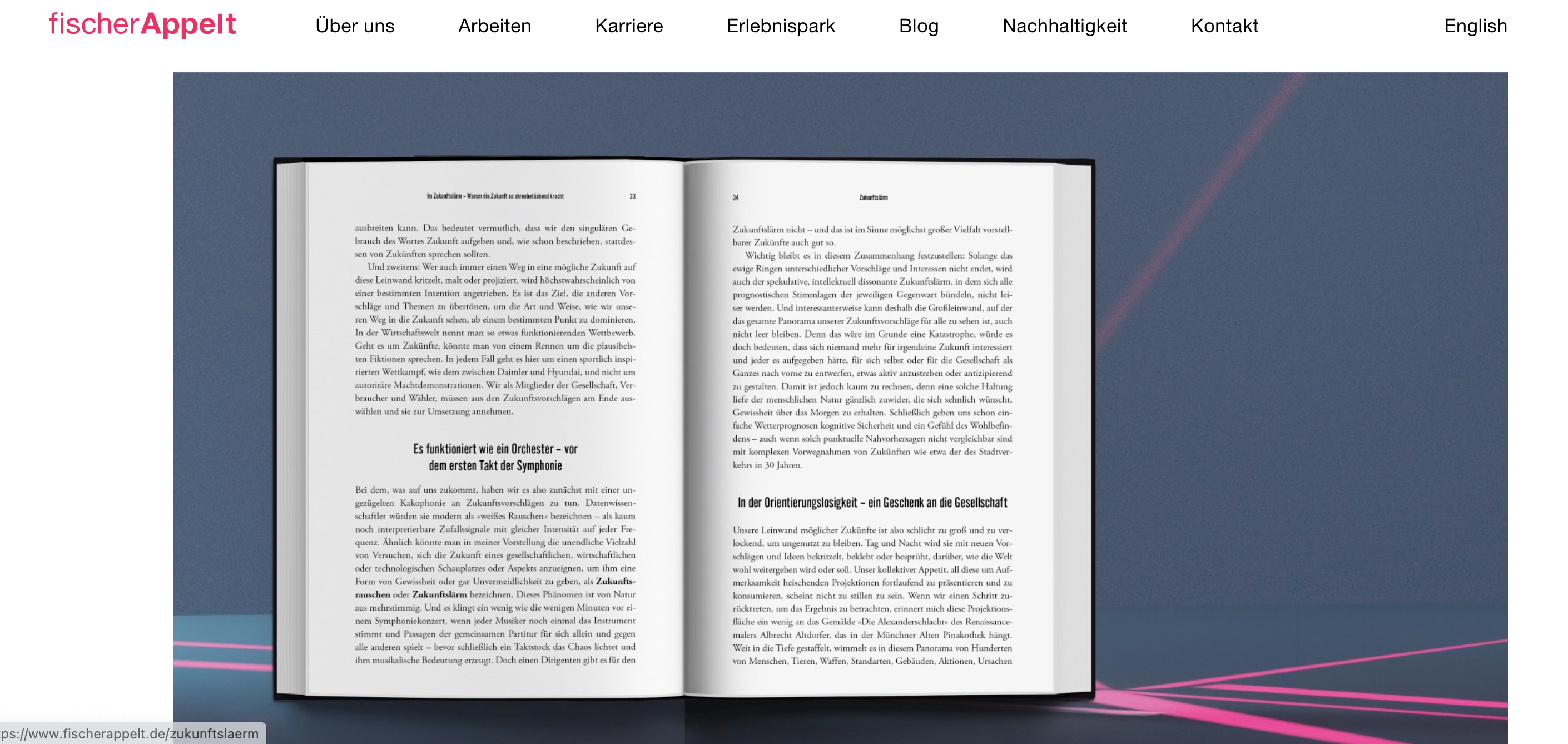 Which channels do you use for marketing? Which ones do you find the most  effective?
We use branding channels such as Pinterest, interest channels include Native ads, LinkedIn, Facebook, and performance channels such as Google SEO and SEA. Of course the performance channels have the best KPIs when it comes to number and cost of leads. However without great awareness campaigns these KPIs would not be possible.
It must be an achievement to collaborate with many stakeholders and… competitors. How do you manage to keep it successful?
Oh yes, indeed. I believe the continuous success is due to the great KPIs we achieve with Schattenfinder. The operational cost per lead is almost 40% lower than the industry's standard. Hence, everybody wants to stay in the game.
What is the one element of data driven digital marketing that you find the most challenging? Does everyone involved in the project recognize the same element as the most difficult one?
Since it is a website driving leads for a very complicated and even more expensive product, classic sales driven KPIs do not produce sufficient amounts of data to have significant results.We therefore applied the "fischerAppelt Engagement Level"-strategy which we originally created for B2B websites willing to perform data driven marketing. To run this algorithm we needed to model content consumption behavior and create events in Google Analytics/Tag Manager classifying every user into the different levels.If you want to know more about this technique I suggest you join our session on May 5th, since I will explain it live on stage.
During E-commerce Berlin Expo, you'll be talking about an 'industry-wide B2C product consulting platform with data driven digital marketing'. What can attendees expect to learn from your talk?
This is a novel approach where we market complicated products that users buy once in a lifetime jointly with many competitors to achieve a never seen before market transparency. We would love to see many other industries team up and do the same. Moreover you will learn about our marketing and data techniques that ensure these amazing KPIs.
And with that we are coming to the end of our interview. Do you have any final words or advice for our readers?
We are more than happy to be back on stage at the E-Commerce Expo Berlin, especially since this year it is finally live again. It is awesome to discuss modern marketing techniques and solutions with our listeners and peers, so we thank you guys for organizing this awesome event, for again inviting us to contribute. Last but not least we want to welcome the listeners to join our session and have a great talk about fischerAppelt's new industry solution Schattenfinder.de