Jack Ma, the founder of the Alibaba group, once said "in other countries, ecommerce is a way of shopping. In China, it's a way of life". In this interview Nenad Cetkovic, the Chief Operating Officer at Lengow, shares his expert insights on the changes in ecommerce technologies and tools, and tips on how European businesses should approach the Chinese market to seize its incredible potential.
Paulina, E-commerce Berlin: Lengow is a SaaS solution for managing and optimising the profitability of ecommerce sites. You help brands and distributors improve their performance, automate their business processes, and grow internationally. What are the roots of Lengow's success and international growth?
Nenad Cetkovic, Lengow: In 2009, there were only a few tools for online retailers looking to distribute their products on various different channels. So, our CEO Mickael Froger founded Lengow, a solution to optimise the visibility and profitability of ecommerce sites. We are entering an era of coherence and centralisation: there are many tools and services that retailers use on a daily basis, but to simplify their work and to boost their productivity, they need a solution that gathers all their services together in one place, to get the best of each one in a single solution. From there, it was only natural to expand internationally, so that retailers from all over the globe could benefit from our multichannel platform. Today we are taking the solution to the next level. With revamped and more intuitive features and an interface that's easier to use, the platform provides a new level of automation capability for online retailers. It reduces the bulk of time-consuming product data management and automates processes, analytics, and campaigns. In the new, updated ecommerce automation platform, Lengow have also added an app store that integrates major ecommerce tools, allowing customers to centrally manage and automate all ecommerce processes within a single platform. The Lengow platform integrates tools, services, and partners, including product listing translation, delivery and/or payment management interface, and analytics services within a few clicks. All in all, Lengow is a true all-in-one platform for online retailers.
As the Chief Operating Officer at Lengow, you are in charge of developing Lengow's presence and client portfolio in more than 40 countries in Europe, Latin America, and Asia. How large is your team? How do you and your team work to support clients from so many countries – and so diverse regions of the world?
Our team is made up of 120 people of 20 different nationalities, so having native speakers is a definite bonus. We're able to offer clients assistance in their native language, and we can adapt and optimise product catalogues to the different requirements and regulations of channels in different countries. The whole idea behind the Lengow product is adaptation – it's what we do best!
You are also a Strategic Advisor and Board Member for startups in ecommerce businesses. Based on these experiences, how would you describe the contemporary startup scene? What is most striking for you about startups in ecommerce nowadays?
One of the most prominent trends is the very fast division of the market. Nowadays, there seems to be more and more SaaS software solutions emerging every day to address the needs of online retailers. There are no more "generalist" approach startups. Everybody's focusing on a very specific issue to solve. This, at the same time, creates another issue for retailers: how do I handle, manage and/or organise all the applications that I need to use to have a state-of-the-art organisation? And at the same time, it's beginning to be more and more complex for a decision-maker in the ecommerce industry to stay updated and aware about all technologies that can boost their business and its sales. And as these technologies are everywhere, the issue is spreading far and wide both in online and offline commerce.
Every year, new ecommerce startups and companies appear. "Success stories" are easy to spot, but it is hard to find the negative examples. Based on your observations, what are the biggest sins – and most frequent mistakes – made by startups? What is it that kills new companies in ecommerce?
​As mentioned in my previous answer, the main mistake made by startups is forgetting to actually listen to the clients. You may have a perfect technology which may address lots of clients' needs, but you mustn't forget the world doesn't revolve around your business. Your client and your product will need to work together to fit in with and respect the client's business model, based on their needs and those of third party apps. Irrespective of how efficient it may be, your solution will never be set as a standard if it's not open enough. If your prospective clients need to change all their habits or behaviours to embrace your solution, then you're facing a potentially fatal sales problem.
On 2nd February 2017 you will appear at the E-commerce Berlin Expo with a talk titled "Cross Border Ecommerce: Making the Most of China's Potential". This event is one of the biggest gatherings of ecommerce professionals from different countries and companies of different size – both big international players and SMBs. What have been your motivations behind the choice of this specific topic for this specific event?
I think China is becoming an increasingly popular topic in the European ecommerce, especially with events like Single's Day that continually achieve such incredible results. This year, Single's Day revenue reached over $14 billion, in just one day. European retailers are starting to see how lucrative the Chinese market is, so now we just need to focus on how to break the borders, and start selling in China, as it's very different to selling in Europe or Latin America. Hopefully, my presentation will give European businesses an insight into the market, and help companies looking to expand there to take the first steps on this adventure!
It's estimated that, by 2018, the Chinese ecommerce market will be worth 871 billion Euros, representing 40% of the global ecommerce market. By 2020, the Chinese e-commerce market is expected to be larger than ecommerce markets in the USA, Japan, Germany, Britain and France combined. What makes this development so fast?
Aside from the fact that China has such a huge population, with approximately 1,382,323,332 people, China has always been a fast-developing market. The fact is, people simply love to shop online in China. Jack Ma, the founder of the Alibaba group, once said "in other countries, ecommerce is a way of shopping. In China, it's a way of life". China has always been one step ahead in technological developments, and with a boom in m-commerce, online shopping is just getting easier and easier to do. 69% of Chinese consumers have purchased a product or service through their smartphone, and this is only set to increase as technology develops to make online shopping faster and easier.
How can European retailers appeal to the Chinese customers?
The best way for European retailers to appeal to Chinese shoppers would be to sell products that are authentically European. For example, German retailers would do well to sell products that are authentically German – the phrase 'Made in Germany' is associated with efficiency, creativity, and order by Chinese consumers, and it gives the impression of high quality products from the core of Western Europe. In general, European retailers would also do well to offer discounts on their products, no matter how small. A lot of Chinese consumers love to feel as if they are getting a bargain, especially amongst older generations.
As an expert in cross border ecommerce, what would you recommend to any retailer planning to sell to China? What steps should be taken as first?
The first step to selling in China would be to establish a relationship with a local partner. For example, selling on a Chinese marketplace is the ideal way to enter the market with minimal risks, as your products will be shown on sites with a pre-established audience. Other things to do first would be to make sure you have a native speaker to translate your product catalogue, and work out your delivery and logistics, as Chinese consumers are used to fast delivery, with some marketplaces offering same day delivery in some of the larger Chinese cities.
What type of products or services from Europe are most likely to succeed on the Chinese market?
Luxury goods are one of the most popular foreign imports in China as a lot of consumers like to show off their wealth by buying foreign brands. Certain designers such as Dior and Mulberry have picked up on this, launching campaigns on the no.1 social media platform in China, WeChat. There are a lot of counterfeit products in China, and as such, 61% of Chinese consumers are willing to pay more for designer goods that are imported from their origin country. A lot of pregnant women in China also like to buy milk powder and vitamins online, so ecommerce sites in the pharmaceutical industry would also do well to distribute their products in China.
And finally, new year means new challenges – and new opportunities. In your opinion, what will 2017 mean for ecommerce?
2017 will continue to see a lot of trends we already saw rising in the last quarter of 2016. First of all, emerging marketplaces are a strong trend. Many are emerging from France as a lot of worldwide leaders in these technologies are French, but more and more international companies have told us during clients meetings that they're looking to go more in that direction: their objective is to better monetise their audience. This rise will also mean more cross-border ecommerce opportunities making it easier and easier for retailers to sell internationally.
At the same time, we'll also see a lot of technological moves in the GAFA band, where companies like Facebook and Google are really hunting after Amazon trying to catch up with them to become THE shopping destination. New features, like marketplace features, buy buttons, and more and more advertising formats means there are a lot of new things to come. We also shouldn't forget companies like AOL and Microsoft with Bing Shopping, who may present us with some great opportunities in 2017 to increase sales. Last but not least – looking a little further ahead – innovations like chatbots and VR are something retailers should actively follow, as these technologies are being developed even further, with major advancement in AI and its features.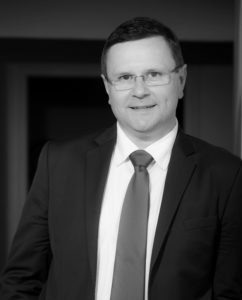 Nenad Cetkovic, Lengow
COO in charge of developing Lengow's presence and client portfolio in more than 40 countries in Europe, Latam and Asia. Based in Paris, with sales, communication and support teams dedicated to develop the different geographical areas. Strategic advisor and Board Member for Startup in Media and Ecommerce businesses.