In the Praxistipps Customer Experience report (you can download full report here), you can find 12 cases where exactly how to improve customer experience is shown.
Companies from various fields reveal their tips for improving their contact with the clients. At a time when the competition is more and more fierce on the market, a loyal customer is worth its weight in gold it's worth reading how well-known companies are coping with this situation. Let's dive in!
Online live data analysis
To satisfy the customer, you need to know his desires and needs. This type of information is difficult to obtain, especially for new products.
A company producing cars introducing a new hybrid SUV was facing such a challenge.
What helped them gather relevant hybrid market data?
Online live data analysis. Data from social media was used for this purpose. Various hybrid car models were considered, which also helped define major competitors.
The collected and filtered data were grouped into categories, and then their mutual correlations were analyzed. The defined connection helped determine the target of the new SUV.

Collected data presented in accordance with the following aspects:
Comparison of technologies with a hybrid, plug-in, and electric vehicles.
Comparison of mentions of models compared to new registrations.
Definition of relevant target groups.
Examples of specific car models, as well as commuters and families.
General shopping barriers and wishes of target groups.
Problems that were less discussed than expected.
This allows you to find out what problems drivers of hybrid cars face, what their technical requirements are. It reflected their lifestyle and what their preferences are when it comes to choosing a car.
Thanks to this in-depth analysis, the number of target groups was reduced to 58, and a comprehensive customer database was created. It was determined which target groups would be best to contact by emails or which via Facebook etc.
The choice of channel is very important. The last stage was the optimization of customer service at the point of sale. The data necessary for this was collected through partner applications with access to the customer's location (all in accordance with the protection of personal data).
This information was available to car dealers in individual locations and assisted in individual addressing in digital channels. Thanks to this customer service in both the salon and online was at a much higher level.
Understanding of demand changes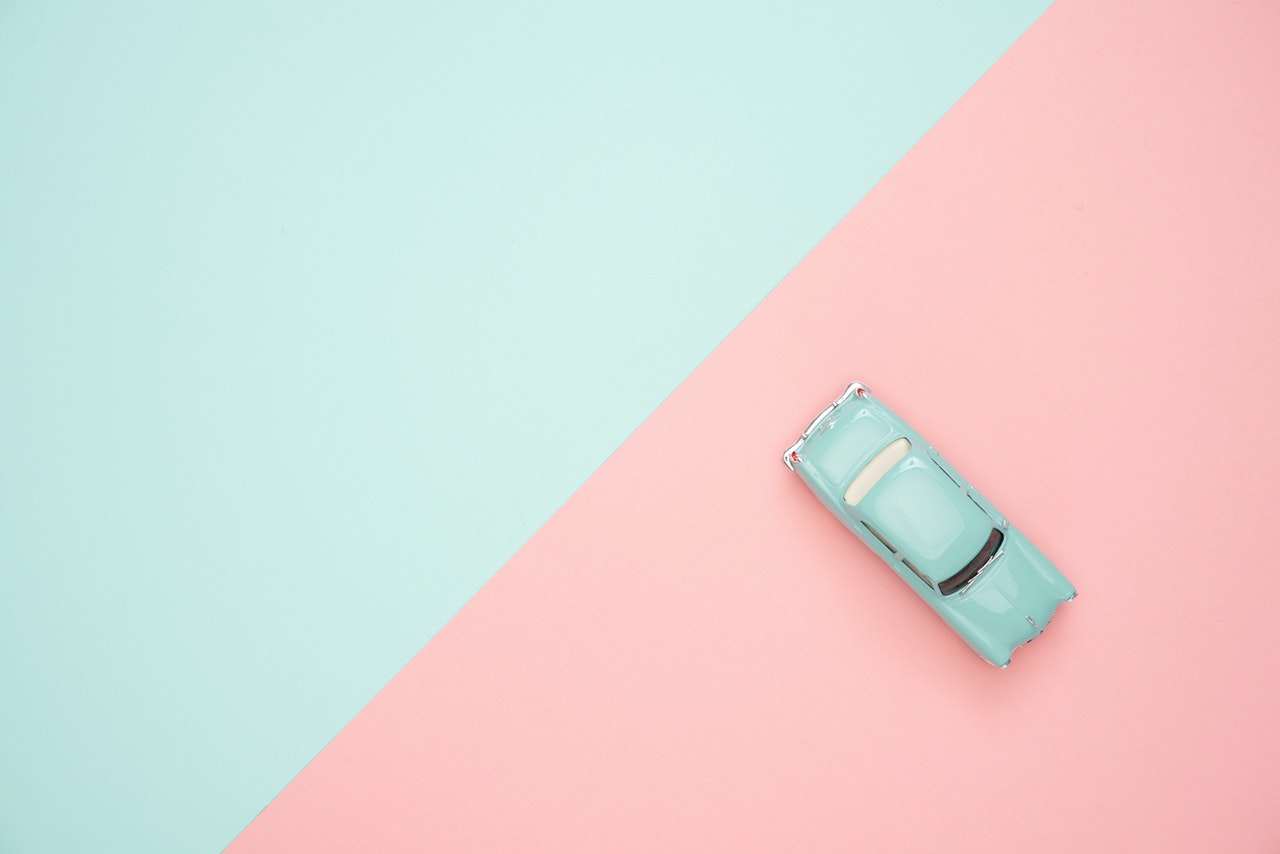 It is estimated that the electromobility market will dump combustion engines from the podium.
By 2030, combustion engines are estimated to cover 47% of the market. The shared mobility market is also growing. All of this will affect the car market and car repair processes.
Automotive manufacturers should respond to these changes early. They should look at local markets and deal with customers in a more personalized way.
A thorough understanding of needs and motivation is the basis for this. An effective method is a persona – a representative who is the personification of a group with similar market behaviour. Thanks to this, you can better understand customer motives, and it is possible to distinguish several groups of customers.
The persona provides some information about which needs are met and which you should work on. Based on customer data, you can create specific databases for specific regions or the entire country. It will greatly facilitate marketing, sales, and service.
CRM should be mentioned here. This is a great help in defining customer groups and in contact with them. It works not only on the B2B market but also on the B2C.
Medical practices and digital sales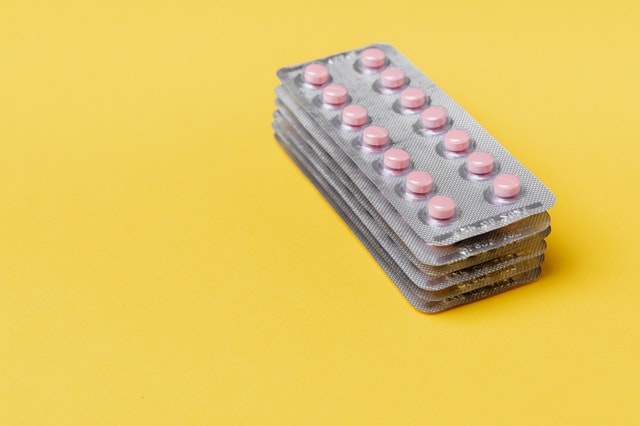 Medatixx, a company known throughout Germany from the medical market, has decided to transfer its all indirect sales processes to digital.
All this to make customer service as smooth as possible. The key indicators of process efficiency are the speed of response and the right offer. It is possible when you are close enough with the customer.
From the first digital contact to a meeting and purchase decision. Unlike sales that we know well, meeting a sales advisor is no longer the first step in digital shopping. And that's what generates the problem in the form of feedback.
Medatixx has started to work.
It was decided to use software that better connects producers and sales. In this software, business partners could select several potential customers. Only those salespeople who chose a given customer had their data so that they could handle it with better accuracy to every detail.
Thanks to the fact that the software also has a connection to the sales website, they make offers in real-time. Thanks to the implemented software, customers have all the information they need, and the offers are tailored to them.
The marketing department has also gained a holistic view of Customer Journey, due to which marketing activities will be even more effective.
Haufe – more client-focused actions
To acquire new customers, Haufe decided to look at the customer from his perspective. They believed in the concept of persona – in this way, they obtain information about potential customers and are ready to provide them with the optimal offer.
Content marketing is also important for Haufe. They strongly believe in the power of social media, SEO. They want the potential customer to receive the necessary information at every possible point of contact.
Marketing Automation
Haufe generates potential customers using the Media Lounge, they are automatically transferred to marketing automation software. This is where the automated lead acquisition process begins.
Then follows the lead score for sales evaluation. In the end, only potential sales opportunities are available. Marketing and sales work together to define the thresholds at which the lead is ultimately ready for sale.
Thanks to automation, published content brings more profits – you can acquire not only new customers but also establish long-term customer relationships.
iGaming – onboarding brings more customers
iGaming has implemented a complex onboarding campaign for users. Immediately after registration, new players receive the first newsletter with the code – "Welcome!". Users can use it in the first game.
Every time the code is used it is saved on the recipient's profile. This is the basis for further optimization actions. Since not all players use coupons, two variants are possible.
The player does not use it, the reminder gives nothing, and he does not top-up his account. If the recipient does not redeem his coupon within 7 days, he will not receive another coupon. However, he will continue to be the recipient of regular newsletters.
The player does not use the bonus, however, he tops up his account. In such a situation, he receives a notification about the unused coupon and the submitted execution date. After 7 days, it is checked if the coupon has been used, if no customer receives an additional coupon for free spins. If this also will not be used within a week, the player will be removed from the bonus list. If a player has used an additional coupon, he stays on the list and receives another.
If the player redeems the coupon after recharging the account receives another coupon for free spins.
The differences between the scenarios make the newsletter a very important part of marketing. The outboard campaign reached an opening rate of 37%.
Compared to the previous 20% it is a very good result. The 14% clickthrough rate is another campaign success. About 60% of new players used the "Welcome!" bonus, while 10% made their first deposit within 4 days.
asambeauty – the power of recommendation
Classic recommendations have reached their limit.
Previously, asambeauty.de displayed product recommendations on the product page when adding to cart and in the cart.
The suggestions were based on historical data, which had an impact on current customers and their preferences.
Currently, thanks to a special platform, past clients are formed into groups similar to current users. For example, users interested in facial care, shopping on Friday evenings by phone.
Based on the analysis of these shopping behaviours, appropriate recommendations are created and shown to the user within 20 milliseconds.
It is a very efficient method thanks to which recommendations are much more accurate. Recommendations can be presented to the user who came to the site for the first time but fit into the algorithms.
More accurate recommendations mean higher basket values ​​and more frequent returns of customers.
Store performance has increased significantly, which is why asambeauty decided to implement this solution permanently after the testing phase.
SSI Schäfer Shop – personalization on all force
SSI Schafer Shop has been a seller of office furniture, materials, and technology for over 40 years. It reaches customers through various channels, e.g. printed catalogues or newsletters sent by e-mail.
To meet customer requirements, the company focused on personalized content. Software created for this purpose is based on artificial intelligence. Thanks to him, SSI Schäfer Shop achieved an 8% increase in sales and a 15% increase in orders.
To increase the responsiveness of newsletters, each recipient receives personalized recommendations of his newsletter, which takes into account their purchase history and what they viewed on the store's website. Printed newsletters are designed for each client.
There are over 100,000 variants of one catalogue. In addition to the increase in sales and orders, the company also achieved another success – the number of customers increased by 2.4%.
WebPush – the new one in marketing mix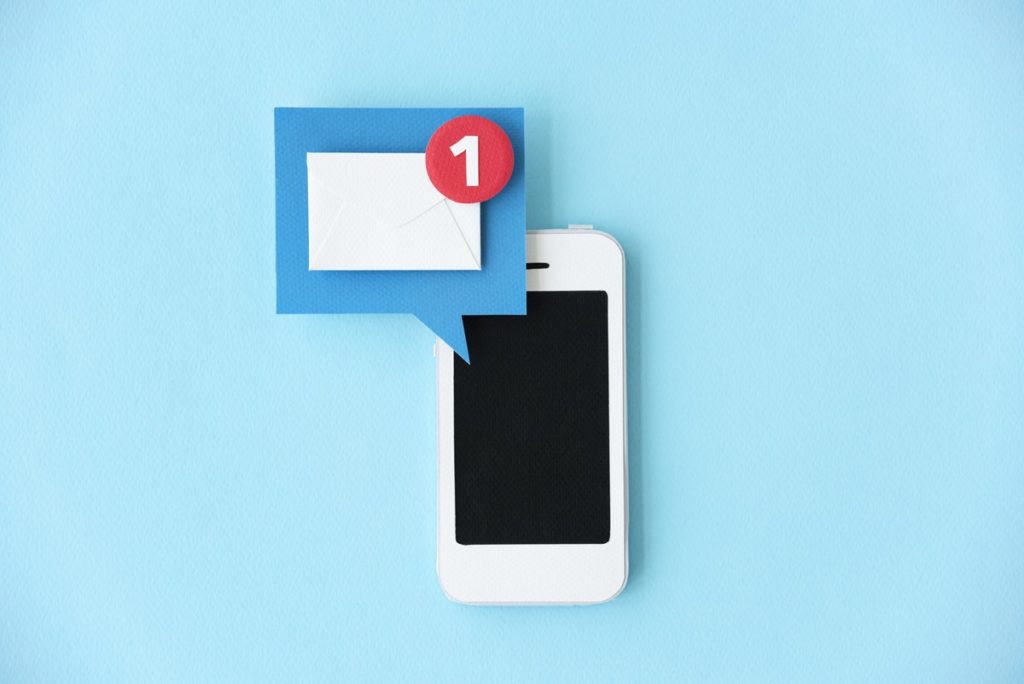 WebPush is a new addition to the marketing mix. Notifications can be created and controlled just as easily as Google Ads. A small plus is also their low cost. What's more, they are supported by every browser and devices (except iOS systems).
What are the push notifications? This is a notification that you can click directly in your browser. WebPush have CTR up to 30% and ROI up to 2200%? Not bad, right? It doesn't require complicated content design. Just a thumbnail, a link and it's ready!
The collection of data requires consent given in the browser, and the protection of personal data is an important aspect. Therefore, thanks to WebPush, you can segment customers by interests, not by sensitive data. For WebPush to work, you must follow several rules.
First, do not overdo the content.
A few words and an emote are enough to attract attention.
Themes should be an added value for recipients, they cannot be random.
Target groups receive notifications according to their interests and at the appropriate frequency. Just that the user agrees to receive notifications, and WebPush will ensure that communication with him is constant and unobtrusive.
Baby food and updating data
Marketing of this type of products is primarily addressed to parents and pregnant women. The target group should be the parents of children at every stage of development, from the very beginning of pregnancy.
In this way, trust is much better. Data must be up to date – and below we'll tell you, why.
Situations in which a call centre agent calls an offer of baby products to a woman who has recently miscarried can have fatal consequences. It is similar to removals.
If a couple of retirees have moved into the place of a young family, they do not need monthly catalogues with accessories for children. Data management and keeping it updated is one of the biggest challenges facing the company.
The customer data centre is useful for this. There they should be ordered and updated regularly. For example, if the catalogue has been addressed to an address that has been deleted from the database, an error should be detected.
It is also important to combine data collected using different channels. It creates a better customer image. Master data management (MDM) is also an aspect to be discussed. It offers a 360-degree customer view – all relevant data from individual departments is available in one place.
Thanks to this, it is known that a woman recently gave birth and may be interested in food, but infants, but also that she has an older child, so it is worth proposing her a product from the offer for older children.
Team 7 and optimization
The Austrian furniture manufacturer Team 7 is the quintessence of elegance and design. It can be seen in their products, but also in contact with the customer.
CRM is the foundation of customer service. Do you know that is expected to reach $80 billion in revenue by 2025? Sounds promising. It supports decentralized sales staff.
Thanks to this system, Team7 is a proactive and fast company when it comes to customer service. Employees only need to place the appropriate order, and the relevant marketing materials are prepared for shipment to the customer. CRM also facilitates communication.
You can distinguish B2B and B2C clients according to set criteria, but also connect them with communication tools, e.g. newsletters or mailings. It is worth noting that CRM systems are also available as mobile applications. Managing customer relationships has never been easier.
Construction industry vs call center
BauContact began its activity in the nineteenth century. Initially, it delivered building materials to the Lower Rhine.
Currently, the company provides customer service for the entire DACH region. What annoys customers the most when they call the call center? Busy lines and waiting.
Therefore, an answering machine was introduced in BauContact, taking phone calls via IVR.
A simple solution and how much it helps! The customer always expects a positive brand experience. The brand, though, usually uses many CRM systems, which is why tel-inform needs one flexible platform to connect them all with the customer service.
This doesn't come as a surprise – by providing the right solutions for call centers, BauContact secured another channel of customer service.
And it's worth adding here that such a channel may be beyond annoying for clients, if it's not configured in the most effective way. The better your customer service channels are, the better customer experience you can deliver – and therefore you may sell more.
To wrap up
We could probably list other examples on and on. There are many small tips, easily applicable to your strategy right here and right now, while others take time for proper adjustment. Nevertheless – you should always work on improving your customer experience.