I think it's not an overstatement to say that fulfillment services have recently started to flourish. They become more accessible, more common and, above all, more valued by customers. Certainly, the American giant Amazon, which is recognised the world over, has helped to achieve this by setting up its own fulfillment centers.
Many online retailers are wondering if ecommerce fulfillment is really as good as it is usually said to be? Is there a point at which it is clear that it will not be profitable? And what can be done to ensure that it isn't taken on too early? I attempt to answer all these questions in today's article!
Brief introduction: what is ecommerce fulfillment?
I know this may seem pointless, but I think it is worth explaining what fulfillment services (also known as order fulfillment processes) are. In fact, they are part of the logistical operations which take place from the time of placing an online order to the delivery of the parcel to the end customer.
The fulfillment process includes, among other things, the storage of goods, inventory management, order picking and packing, shipping and most often return handling.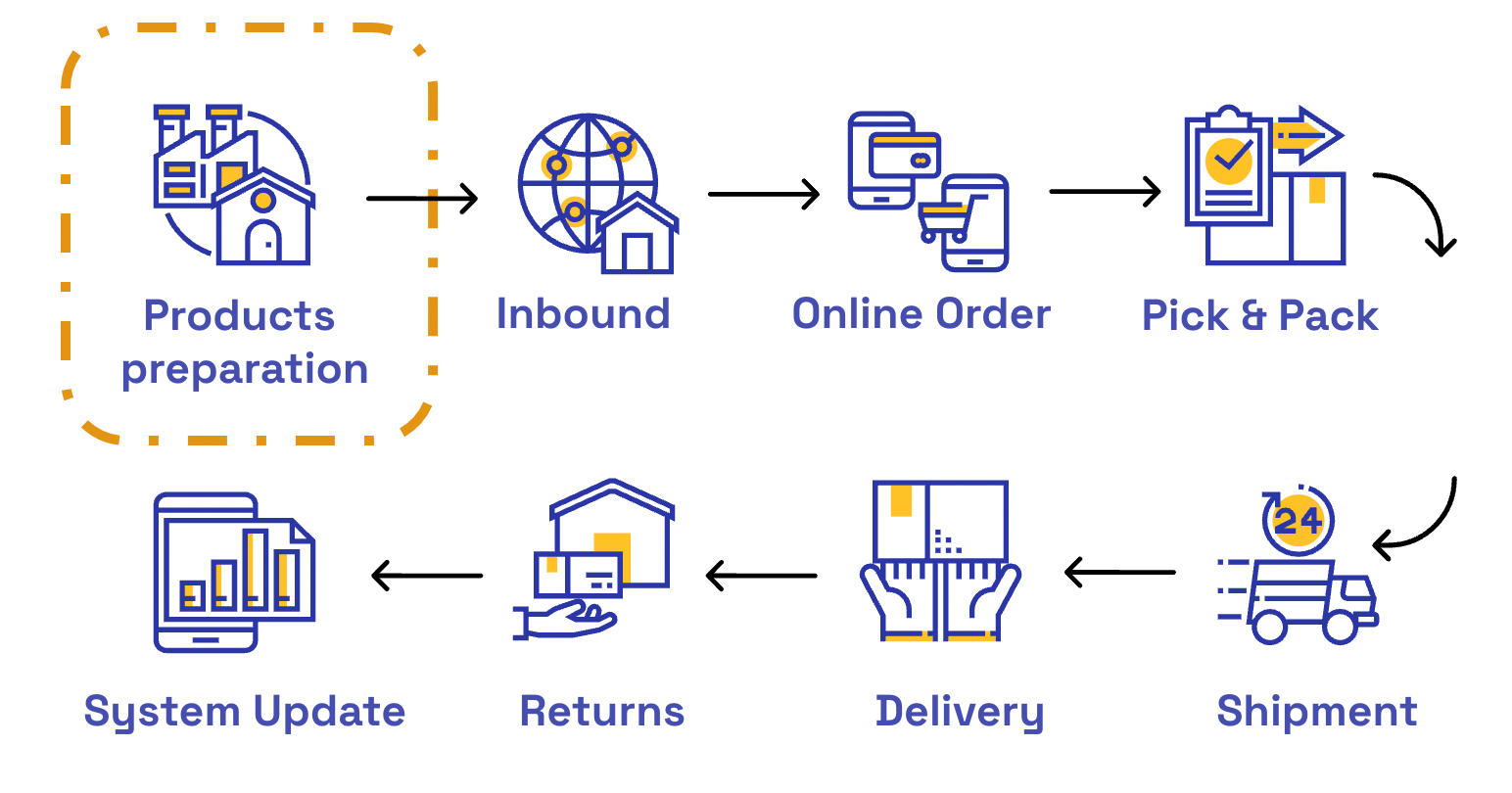 Source: Fulfillment process by Linker Cloud

When we use the phrase order fulfillment, we usually mean the realisation of these activities by an external company, typically a third-party logistics (3PL) provider. On the other hand, many companies still carry out all these operations themselves, in which case we speak of in-house fulfillment.
Another solution that is actually an extension of third-party logistics is the fulfillment network. This is nothing more than access to a multitude of suppliers and fulfillment centers, often covering entire continents. These have the advantage of great flexibility and the potential to scale the business more easily in new markets.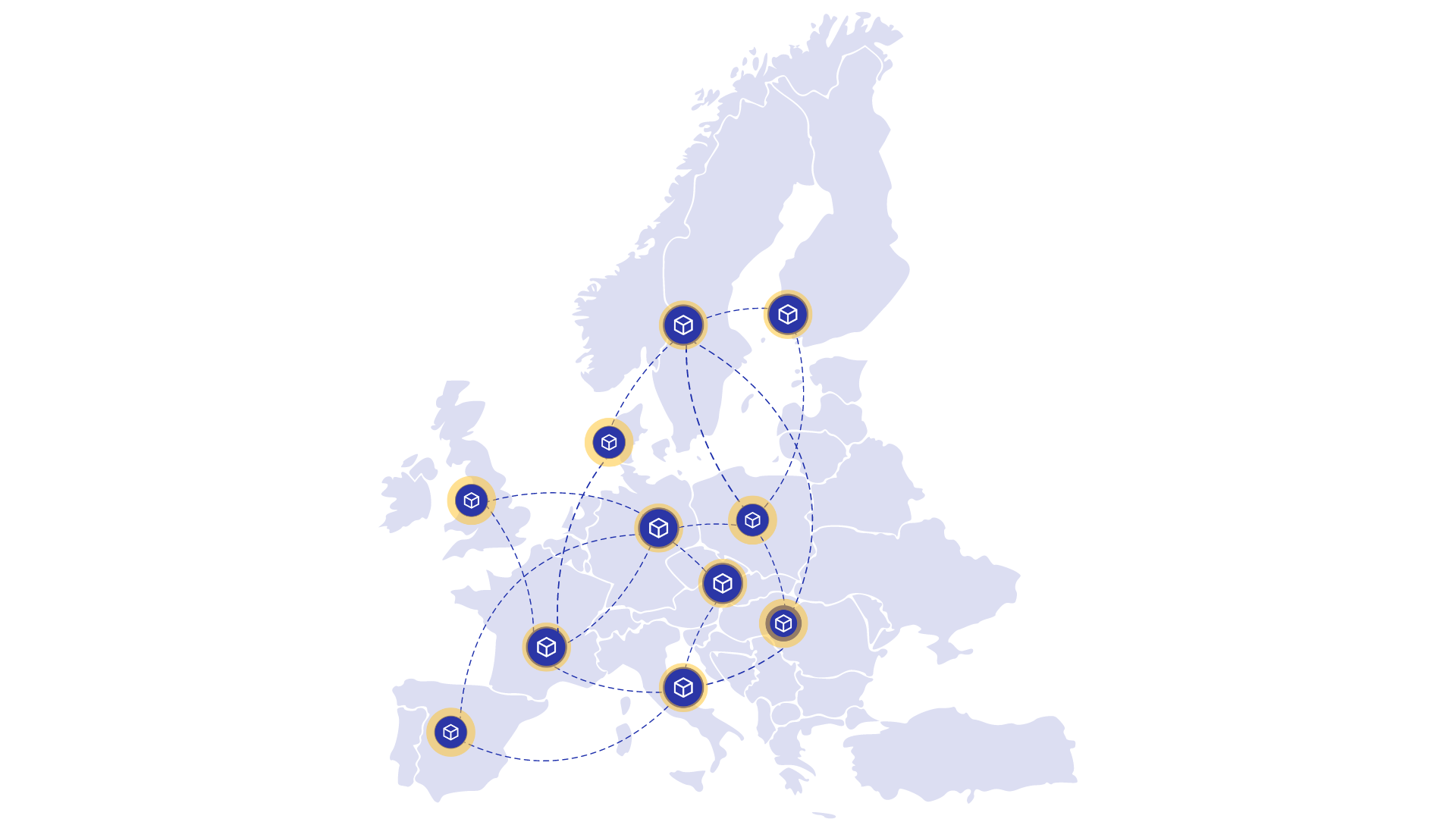 Source: Linker Cloud Fulfillment Network in Europe

But whether the whole process happens in-house or is outsourced, the level of complexity will vary depending on the type of ecommerce business and its needs.
How does the order fulfillment process affect customer satisfaction?
I believe that many ecommerce business owners are increasingly aware of the effect that logistics has on purchase satisfaction and customer loyalty. As we can read in Metapack's 2021 E-commerce Delivery Benchmark Report, the two most valued delivery factors for online shopping indicated by customers are cost and speed.
Are you curious how this applies to purchases? Several studies on shopping cart abandonment in online shops point to logistical factors besides the technical aspects. As we can read on the Bymard Institute website, according to a study conducted in 2022 in the USA, 48% of shoppers abandon their carts due to high additional charges (shipping, taxes) and 22% due to slow delivery. So we are definitely not talking about a small number of people.
Interestingly, in the same Metapack report, there was also the question of how customers handle a negative delivery experience, to which 59% of respondents said they would contact the retailer to complain and 36% said they would choose to buy from another seller next time. A further 29% stated they would write a negative review.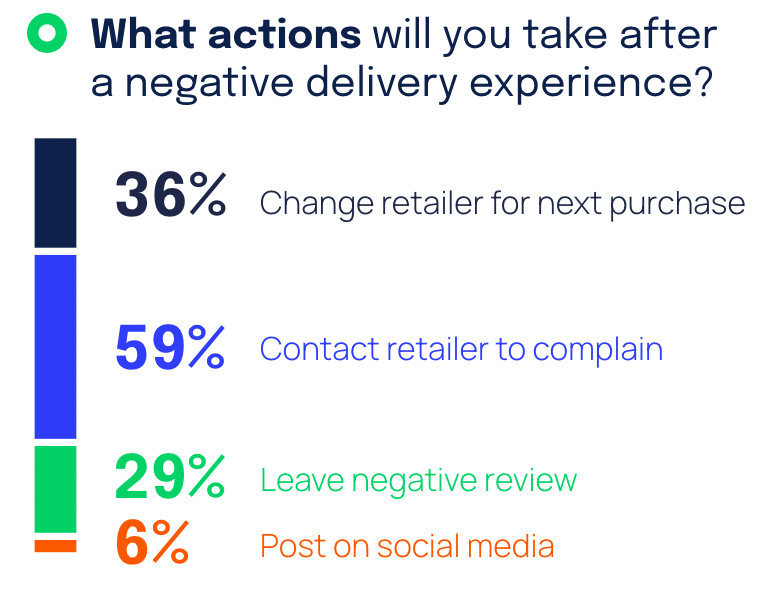 Source: E-commerce Delivery Benchmark Report 2021 by Metapack, p. 6

So, if anyone had doubts about the impact of order processing on the business, I think these have finally vanished.
It's worth pointing out that for many people buying online doesn't really matter whether they do it via a specific brand's online store or a marketplace, they treat it in the same way. The largest marketplaces, which offer merchants fulfillment services as part of their partnerships, have pushed the pace and made online shoppers used to free and fast delivery. Therefore, customer expectations for the rest of the market also increased.
When outsourced order fulfillment is a good idea?
In a case like this, where customer demands have risen significantly, it is a good idea to look for solutions that can help to respond effectively. One of these, without a doubt, could be external fulfillment services.
However, buyer satisfaction is not the only reason to think about this. If business starts to grow, so do the logistical needs. There is a lack of storage space, collecting and packing orders takes more and more time, and occasional sales peaks can be overwhelming.
This is when many retailers decide to invest in this field. Sometimes this is limited to hiring one or more additional staff to handle orders, other times it is money invested in renting or buying more warehouse space. Is this really the right thing to do? In my opinion, it is questionable.
Above all because dealing with logistics issues in the long term increases fixed costs and distracts from the core business activities. And this is obviously not beneficial. Besides, every industry has its own experts who know their job very well and it is more a matter of years than months to reach a similar level. And then there is the question: is there any point in pursuing a doctorate in a field that is really only an element of the business? Surely not.
This is why I would recommend this solution to all businesses that are growing, thinking about, or ready to implement sales diversification through multiple channels or different markets.
What are the costs?
Many online store owners believe that outsourcing warehousing and fulfillment services will result in a loss of control and increased costs. The truth is that the level of direct control is indeed less when the process is transferred to a third-party provider. However, this doesn't mean that there is none at all.
Cutting-edge technology
The basis for real insight into the ongoing processes is well-developed software that provides an overview of the current volume of orders, their status, etc. And such a system is exactly what an ecommerce fulfillment provider delivers, taking another difficult element off the business owner's shoulders. The technological solutions found in ecommerce companies are often lacking in innovation or outdated, and are too limited to support the whole of operations.
It also happens that the methods used cannot integrate data from all sales channels – for many reasons. This can generate extra work and the results may sometimes be unreliable.
Pay for what is delivered
In the context of costs, it is useful to note the significant change that occurs between investing in internal solutions and using the 3PL services. I mean the switch from fixed costs (which are characteristic of self-fulfillment) to variable costs. Because when we decide to hand over the ecommerce fulfillment process, we only paid for the operations that have actually been carried out, i.e. the number of orders served.
Transport rates
Shipping costs and contracting courier companies are also relevant here. A larger entity, whether a 3PL provider or a fulfillment network, has better negotiating capabilities and can reduce delivery costs quite a lot, which is often beyond the means of a single online business.
This will have an extra value for international shipping too. Firstly because these are usually much more expensive than domestic shipments, so there is scope for savings. Secondly, using the already mentioned network solution provides the opportunity to store products in various warehouses in as many countries as they are sold. In this way, you can build a business advantage by offering customers local shipping prices and optimum delivery times of 24-48 hours.
Self-working hours
One of the last, but not least essential issues: is own working time, which is often overlooked by owners as a cost. Extensive work in our own business is normal, but we should remember that this time also has a price. The more time spent on business, the less time for family and hobbies.
Although the estimation of fulfillment costs should start with the classic it depends, I think it is one of the most interesting questions. The cost is usually calculated based on several factors, including the warehouse space used, the number of parcels delivered, the number and range of additional services (like custom packaging), and the type of shipment (standard or oversized parcels).
For this reason, it is almost impossible to find a single price list. To satisfy your curiosity somewhat, I will state that the price range starts at EUR 3.1 per parcel for a complete fulfillment service and this is the lowest price I have seen on the European market.
Summary
Running an online shop involves many challenges and efforts to meet customer expectations, and maintain their loyalty. Special attention should be given to those elements that can help here, such as the optimisation of logistical operations underneath.
Every business is different, every business has its strengths and weaknesses, and it's good to find them out and improve them. If you see that your ecommerce is growing and your logistics processes are getting more and more complicated, it is highly beneficial to opt for the services of professionals and rely on fulfillment support.
On the other hand, if your business is just starting up, the number of daily orders is limited to a few, and you are still working on product offers and marketing strategy, then stay with in-house fulfillment. For now, it's a better solution.
At the end of the day, remember: no matter what ecommerce order fulfillment strategy you choose, you need to do your best – and the result will certainly exceed your wildest expectations. Fingers crossed!
About the author:
Patryk Szubiczuk, Chief Logistics Officer in Linker Cloud. Expert with 14 years of experience in the logistics sector, understanding all stages and challenges of fulfillment. Well-versed in the eCommerce world, creator of operational solutions.