During the course of the pandemic, ecommerce has experienced vast and rapid expansion with the estimated value of global ecommerce jumping to $26.7 trillion. Being the only way to shop safely and from the comfort of home during the height of the pandemic, eCommerce is now an integral part of our daily lives. During this challenging and uncertain time some really innovative strategies have presented themselves and it is expected that these will only continue to evolve and expand in 2022.
In this article, we will dive deeper into the ways and means in which online shopping is changing and the progression that is expected to take place in the ecommerce industry in the coming year.
Widespread adoption of existing technology
During 2021, all age groups, but specifically a larger portion of the elderly population were required to employ digital technologies that they otherwise would not have been using. This was in order to stay in contact with loved ones as well as order essential items to their homes. As a population we relied heavily on social channels and ecommerce sites for all of our living, working and social needs and it is evident that even with economic openings, this trend is not going away any time soon. Many shops and businesses have adapted their operations so drastically to fit the 'new normal' that they now prefer to operate primarily online.
Consolidating your technology stack
With the rise of eCommerce, many companies are looking to optimise their business operations. As such it is only natural that they will start cutting out some expensive tools in favour of ones with more practical value like customer relationship management. Running a successful eCommerce business is not easy. You need to make sure your platform can handle heavy traffic and be flushed out with enough stability in order to stay ahead of the competition.
In the coming year, it is very possible that many ecommerce businesses will look to invest in hybrid-SaaS solutions with greater potential for scalability as a means of streamlining their operations. These types of services offer limitless customisation options while scaling easily when necessary – making them an invaluable tool as businesses grow larger every day online.
Omnichannel Marketing
In order for businesses to spread word about their products and services for maximum profit, many are adopting omnichannel marketing strategies. Those who successfully implement this strategy are shown to have a 90% retention rate so it is easy to see why this is becoming increasingly popular.
Increase in social commerce on Instagram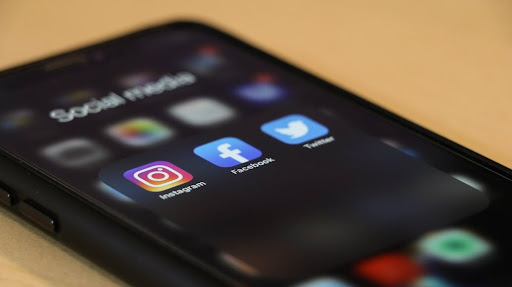 An emerging trend in 2021 was the use of social media channels to make online purchases. Instagram is a leading channel in the world of social commerce and users can make purchases, there and then, as they discover products they like on the platform. Using social media makes the customer journey more personalised as they are mostly in contact with products and brands that they are interested in due to the algorithms in place to show tailored content.
Many companies have adapted their platforms to include online commerce options. For example, Instagram have a 'shop' tab, Facebook have created 'Facebook Marketplace' and Pinterest are utilising 'buyable pins' to encourage the buying and selling of products on their platforms. It is predicted that social channels will become some of the most profitable streams for ecommerce companies in 2022.
The Growth of Live Streaming Services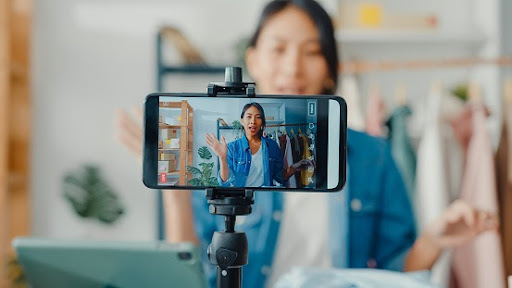 In addition to shopping, many looked to online means for entertainment during the pandemic. In the last year, there has been a massive rise in live streaming services. It is common for online influencers to use product placement or sponsors in this live streamed content encouraging consumers to shop online and buy the products they are endorsing. If these streaming services continue to grow at the rate they have in 2021, live streaming may well become a key hub for ecommerce.
Emerging technologies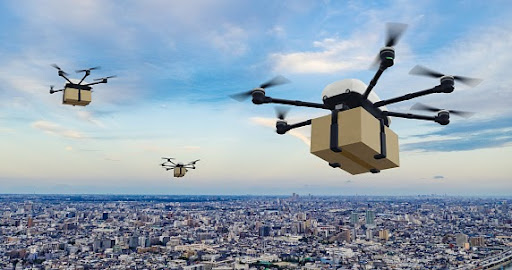 In 2022, it is predicted that technologies such as Virtual Reality (VR), Artificial Intelligence (AI), drones and robotics will become common everyday tools helping people shop.
These technologies have been creeping their way into our ecommerce experiences for a while now, but in 2022, it is likely that they will fully integrate themselves into our daily lives making shopping even simpler and easier as well as enabling retailers to bring more new products to the market.
Let's take a closer look at what we can expect in 2022:
Virtual Reality (VR)
Virtual reality will transform online shopping into a more immersive experience. Imagine putting on a headset and walking around your supermarket virtually! You can scan the items as you go which will be added to your basket as if you are shopping in a brick and mortar store and then all you have to do is simply pay online for the treats you have chosen along the way and they will be delivered to your door.
Artificial Intelligence (AI)
Many companies have already incorporated AI into their daily runnings. This may be in the form of order management, inventory administration, customer support or outreach. However, it is predicted that in 2022, AI such as voice search and personal assistants will be more available to customers to improve their actual purchasing journey. AI such as chatbots and guided discovery help to make online shopping more personalised for customers and with 1.4 billion customers already utilising chat bot systems, it is clear that there is demand for such features. Keep a particularly close eye on voice search in 2022, it is reported that this function is most popular amongst millennials and Gen Z, meaning that this demand will only increase as these age groups become independent, adult consumers.
Drones
Amazon has already tried and tested its drone delivery services with great success. It is therefore likely that many ecommerce brands will soon follow suit. Drones are useful for ecommerce as they will enable retailers to get their products delivered to customers much faster than ever before making order fulfilment for urgent items easier.
Robots
It is already common practice around the world to have self-checkout machines in many stores, especially supermarkets, and by 2022 you can expect that there will be even more of these! In terms of ecommerce, robots may even be used for deliveries to promote faster delivery times and reliable, data driven customer service.
Big Data
Probably the biggest ecommerce advancement in 2022 will relate to big data. Due to the rate of increasing use of ecommerce services, online retailers are collecting more data than ever before. This enables them to understand their customer bases better and bring customised products and services to market. With increasing customer interest in personalisation, it is highly likely that big data will be used even more intensely in 2022 for this purpose.
Supply Chain Optimization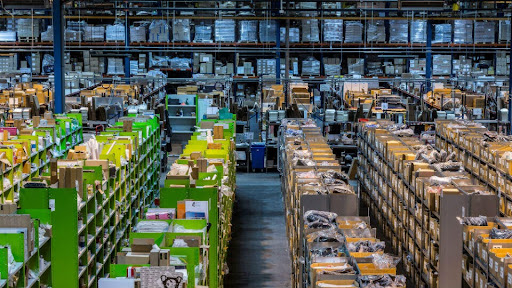 Ecommerce companies are currently experiencing significant issues with their supply chains, and the resulting financial losses due to poorly timed deliveries. Whilst there is not a whole lot that businesses can do when increased rates or delivery delays lead them into higher operating costs, it is likely that in 2022, ecommerce companies will look to outsource their order management and fulfilment to 3pl companies to reduce this strain.
Due to greater storage and shipping capabilities, order fulfilment services can reduce the ETA of product deliveries while simultaneously improving customer service and increasing brand loyalty through more timely responses during order inquiries.
It also helps to understand what GRI is and how it affects what you'll pay. For example, when big carriers implement a GRI, did you know they have to give you 30 days' notice before raising their prices? This gives you enough time to budget accordingly. 
What else?
Even with most shops and businesses having reopened, there is still an ongoing threat of store closures. Having a well established online presence will mitigate any risks associated with future lockdowns. Although fewer people will be working from home, in 2022, it can be expected that retailers will move to expand the 'at home' economy and keep many of their web shopping and digital services available even if they have functioning physical stores as well.
In terms of more general ecommerce trends, it is anticipated that there will be an increased focus on sustainable and health related products. The well-being of both consumers and the planet have taken a front seat after the pandemic and it is predicted that vegan and eco-friendly products will experience mass popularity in the coming year.
The desire to shop with independent businesses will also be at the forefront of consumer minds. The phrase 'shop local' has become symbolic for Covid-19 consumers and those that can successfully market themselves under this umbrella will have a great competitive edge.
Final thoughts
These are only some of the ecommerce trends expected to shape the industry in the coming year. Although no one can know exactly what will happen, especially in the unpredictable and transformational times we are currently living through, it is likely that many of the trends mentioned within this blog will come together to create a completely new experience for online shoppers.
Have you got any ecommerce predictions for 2022? Is there anything you would love to see from ecommerce brands in the future? Let us know, we would love to hear your thoughts!