We're more than happy to introduce some speakers of our upcoming E-commerce Berlin Virtual conference.
Today, we decided to invite Jan Żaba from TIM SA for a virtual cup of coffee to talk about "Expand product catalogue by opening PIM to your partners using PimCore" topic. Enjoy!
Can you share with us a story on how you joined TIM S.A.?
I've joined TIM about two years ago. I was first hired as a developer for the in-house team with a task to build such a technical team inside TIM. Today we have 10 people in dev team including a tester, backend and frontend developers. Last year we got the prize of being best B2B e-commerce team – the competition was hosted by Chamber of Digital Economy in Poland.
What are your responsibilities on a daily basis?
I'm a tech leader – mentoring and supporting other members of the team. But I'm still a developer, too – for the last half a year I was working with Pimcore, maintaining the project and implementing new stuff.
What's the TIM mission?
We describe ourselves as a never-ending startup. Unique business model is what makes it different from others. With salesmans and standard B2B relations as a solid base we multiply that potential by using modern solutions in e-commerce.
How can your company support e-commerce businesses?
We cooperate with many businesses in Poland. If they want to sell products we are happy to invite them to our e-commerce. If they want to sell our products we can help them with building their own e-commerce and support them in the process of connecting with our API to gather products, stocks, prices, and to automate the checkout process.

Your topic is "Expand product catalogue by opening PIM to your partners using PimCore" – can you give us a sneak peek into it?
We want to share our experience after building new PIM as a replacement for the old one. During the project we have made some changes to the processes of preparing products and proposals that would change the way we work with partners.
What's the main challenge for e-commerce businesses today?
I think the greatest challenge is to reach a client and start a business relationship with him. It depends on the branch the e-commerce operates on. In our case the electrotechnical market in Poland is very differentiated. Our market share is below 10% even though we are a leader.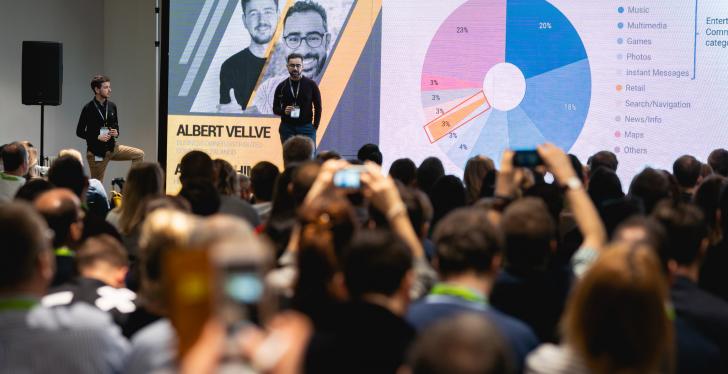 How can e-commerce businesses stand out from the crowd in 2021?
For more than a year online services are highly valued, especially in B2B. Worlds pandemia forced many companies to find alternative models of selling. But since B2B relations aren't that simple and every branch has its own unique rules and flows it's hard to just buy ready to be used solutions. Most of them need to be developed for your needs.
What trends do you think will dominate e-commerce in the future?
Current world situation clearly shows us that going omnichannel or at least having a one alternative channel is important. I'm a tech leader so it is not my job to guess business trends, but in technology being mobile ready and API ready is important and probably will be more relevant in the future.
What is the best business book you've ever read?
I prefer tech and leadership books rather than business ones and from them I strongly recommend Clean Architecture by Robert C. Martin. It is an absolute must for every software architect and senior developer.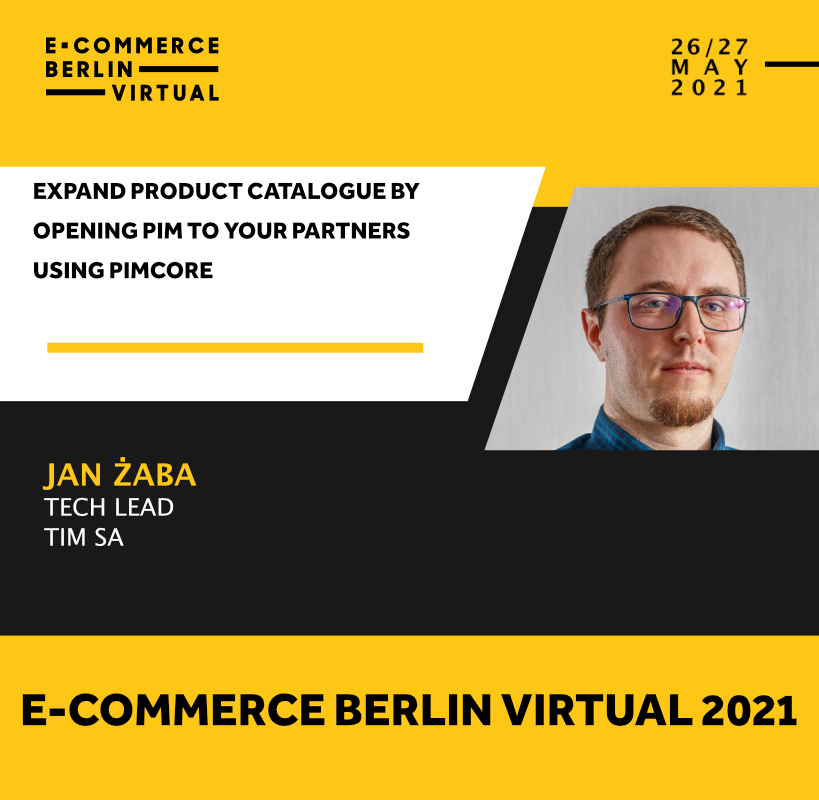 Hungry for more e-commerce tips?
Register for free ticket to see Jan's speech —> Click here