Consumer markets changed rapidly and unexpectedly when COVID-19 hit and accelerated the shift from physical stores to e-commerce. In competition against Amazon and Zalando,  great in person customer service or fitting room possibilities were no longer an asset. Everybody was forced to shop online. But the question is, will the trend continue even after we are all free to shop wherever we want? And how can retailers get customers to visit their online brand stores instead of turning to the almighty for low prices?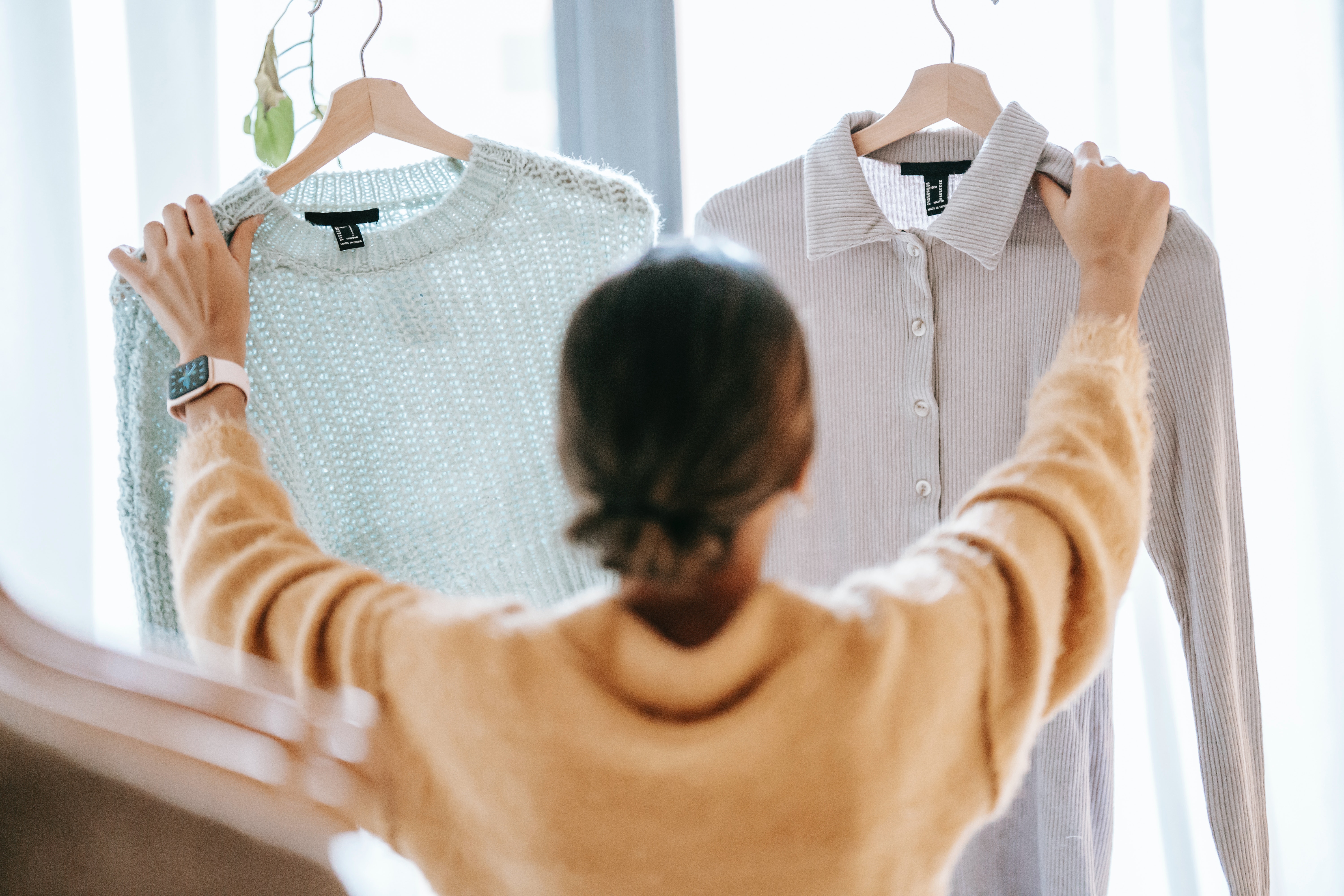 According to GTAI (Germany Trade & Invest), 50% of the retailers in the survey, who did not yet have an online shop, were planning to start also selling online because of the pandemic. To survive in the competitive eCommerce markets, online and omnichannel retailers need to develop a strong eCommerce strategy and successful ways of engaging their customers. Because that's exactly what the giants can't keep up with: personal service and communication and an extraordinary digital customer experience.
In engaging customers, customer retention is the main goal. Engaging customers happens through regular and personal communication and through service that makes the customer feel validated. In the most optimal scenario, the customer feels like being part of a community. The answer to this in the digital world is personalized marketing and communications  and taking good care of the current customer base. But how is it done?
In this article, we'll go through different marketing ideas on activating the current customer base to shop online. We'll give concrete examples on targeting marketing campaigns to different audiences.
Pick the right audience
When starting to plan campaigns to lure customers to shop online, you need to take a moment to analyze who those customers are. What would be the most tempting offer for them and how to reach them via digital channels instead of chatting with them in person.

With the help of a Customer Data Platform (CDP) like Custobar, you can easily search your customer base and make audiences based on criteria of your choosing. You could, for example: 
Target your marketing campaigns (e.g. social media ads, Google ads, email marketing, SMSes) to customers who have browsed your website but haven't purchased from online yet. Offering them a discount would work as a great incentive to come back.

Target your campaigns to your VIP customers, thanking them for being part of your brand community and attracting them with good content. Your loyal customers are most likely to care a lot about what you sell, and may also be passionate for it. Engage them with good content that makes them tick.

Target to passive customers only on channels you know where to reach them from to win them back. They might not be reading your emails, but what about SMS? Also, Google and Facebook Ads are a great option.

You can also target your marketing campaigns to customers who have only visited your offline but not the online store. In Custobar Marketing Automation & Customer Data Platform (CDP) the audience selection would look like this.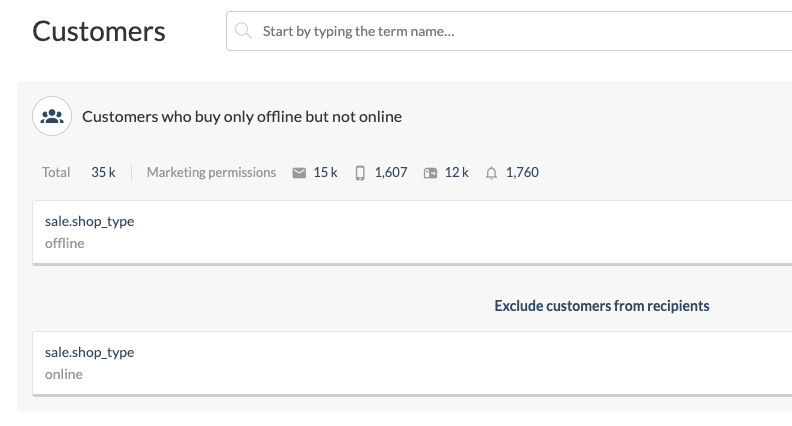 This search will give you all of your customers who have bought from your physical stores but nothing from online. After you have an audience like this, you can think if it is needed to divide this group based on other factors like gender, style or age. A clothing store, for example, could make two audiences.
Women, who have bought only from offline and not online
Men, who have bought only from offline and not online
Choose the right channel
Let's continue the story using the last targeting option as an example. Now you have two audiences for your campaign: women and men who shop offline. In addition to knowing their gender and understanding their buyer behaviour, it's cost-efficient to check which channels these people are most likely to use.
As email is often the most inexpensive channel to reach your customers directly, let's see make a search that makes an audience of all of your female customers, who have bought only from offline and not online and who have opened your emails during the last six months.

Now you can make an email campaign audience of those customers, who visit your offline stores and not your webstore.
What about the women who are not opening the emails? Send them a text message instead, offering them a discount if they buy from the webstore. If they don't open your emails and you don't have their phone number or marketing permission, you can always target them ads on social media.
Choosing the right communication channel to reach your customers will serve your customers better and save you money, as you spend your marketing euros only on channels you know to be effective. Let your customer data guide you! 
Personalize your message
Picking the right audience is the first step in personalizing your marketing. After that comes the big C, the content. What are your saying and showing to your customers?
Always sending the same message to all of your customers is close to spamming. Instead, you should  alter the message  based on, for example, the location, interests or the products a customer has bought, to name a few.