You can't plan an event within a few days. Sure, sometimes you have to do it and make miracles happen. But most of us prefer to be able to plan ahead and execute things properly. And the bigger your event, the more planning time you'll need to factor in.

Just like you plan everything else for an event ahead of time, you should also start working on your social media strategy for the event as soon as possible. It is tempting to leave social media marketing until the last minute. Meanwhile, the earlier you start planning, the more social media can do for your event. So don't let social media become an afterthought and start planning now.
Come up with an event hashtag
Hashtags are an excellent way to keep track of conversations on social media, especially on Twitter. Attendees can easily engage in discussions centred around specific topics, which makes hashtags a great tool for events.

By creating and promoting a hashtag for your event, you are giving attendees and followers online the opportunity to find each other and talk about your event. It also makes it easier for you to search for posts talking about your event and for others to find more information about the event.
The hashtag you choose can make or break your event. It's very easy to fail, that's why I've put together a list of bulletproof tips on how to choose an event hashtag and avoid making mistakes.
Create a microsite for your event
Make it easy for interested parties to find out more about your event by creating a microsite. You can adapt the design of the site to fit your event without having to completely overhaul your general brand website. This gives you more options to target your specific event audience and incorporate ticket sales tools, event schedules, a social media wall, etc.

Your microsite will be the one-stop-shop for your event, including social media, ticket sales and updates. It's also easier and more straightforward to simply link to the event website whenever you are sharing something about your event.
Add social sharing to your ticket sales page
Wouldn't it be nice if people who buy tickets to your event shared this with their friends and followers? You've already convinced them that your event will be great, so now it's time to use them as social media ambassadors!

To do this, simply add social sharing to your ticket sales success page. Once someone has bought a ticket, they will be prompted to share the news on social media. You can even prepare an automatic sharing message for various platforms that incorporates your unique event hashtag in it as well.
Get a social media wall
With a social media wall, you can aggregate posts from various social media networks in one place. Create a social wall, decide what you want to show on it, and embed the wall on your event microsite.

It's a great way to display everything related to your event and it doesn't take much effort to set it up either. Walls.io easily adapt to fit your event's branding.

Social walls are a great add-on for all kinds of events, from small, intimate events like weddings to big industry events like trade shows. Conferences, BarCamps, company retreats, award shows, sports events, online awareness events — they all benefit from a social media wall that centres the conversation.

For some inspiration, here are some amazing social wall examples.

A social wall displayed at the TEDxFreiburg event on the main stage.
(© Maik & Bettina Uhlig)
Images and videos are fantastic eye-catchers — both on social media and elsewhere — and many social media platforms now give you the option to publish native video. Use bold images, GIFs, infographics and short clips to tease events and disseminate information in interesting and entertaining ways.

And don't forget: offline media like billboards, flyers, posters, etc. are also a great way to let people know about your event and even include your hashtag.
Influencers
Since long before the advent of social media, word-of-mouth opinions have been influencing purchasing decisions both offline and online. People trust recommendations from other "real people" much more than anything coming directly from a brand.

In a way, influencers recommending an event are just an extended version of a "personal" recommendation, one that reaches a wider audience. Using influencers helps you create authenticity for your brand and event.

Influencers can help you reach a broader audience or a very specific audience segment that you usually might not have access to. You can commission blog posts and social media posts, run social ads, ask influencers to use your hashtag and create content.

Don't just choose any person with a following. Influencers must really fit with your event and your industry, either by having an audience already relevant to you or by being able to open up a new audience segment for you. Furthermore, a huge follower count alone means nothing if there's no engagement happening on the account.

So don't consider only big names with huge followings but choose your collaborators wisely. So-called micro influencers, who may have a relatively small following but one they are very engaged with, can really do wonders for you.

Reach out slowly and build a relationship. Don't just barge in with a one-sided offer but rather build a mutually beneficial relationship. By building an ongoing relationship you can really transform someone into an ambassador. And remember: You do need to offer incentives, but money isn't the only incentive that can make a deal work.

If you want to dig deeper into influencer marketing, this influencer marketing guide article from Ahrefs will come in very handy.
Include your speakers
Aside from the organisers, the group most interested in making an event successful are often the speakers who are going to be giving talks at the event. Smart event organisers include their speakers in their promotional efforts early on to make use of their own social media audiences.

Give your speakers all the information they need to get involved as soon as possible, including the event's official hashtag, and ask them to share and engage with the event and potential attendees online. If you want you can also create a promotion guide for them, explaining what kind of posts you are looking for and how to best use the hashtag.

Vice versa, promote your speakers on social media as well. Introduce them to the audience prior to the event using various methods. The possibilities depend on time, money and effort available but are pretty much endless.

Here are a few ideas for introducing and promoting speakers before your event:
Post images that include a photo of the speaker, their field of expertise, the topic of their talk and perhaps a short quote. Don't forget to include the details of the event as well.
If you have the time, skills and leisure, create and post short video clips that transport the same information, perhaps showing a short excerpt from a previous talk the speaker has given or an interview with them where they talk about their topic.
Record and post podcasts in which you interview speakers about their field of expertise.
Do the same in short live video streams on Facebook, Twitter, Instagram, etc.
Hold webinars if it fits with your event and topic.
Interview speakers and write them up as blog posts, then post quotes and links to the blog on social media.
Include your audience
Create some buzz for your event by running a contest or raffle, where you give away tickets to the event. Ask users to create something and post it using your hashtag in order to be entered into the contest. You can then use the user-generated content in your own promotions. Or simply ask them to share a post using your hashtag to give the hashtag some reach. You can then turn the winner selection into a live-stream event.
About the Author: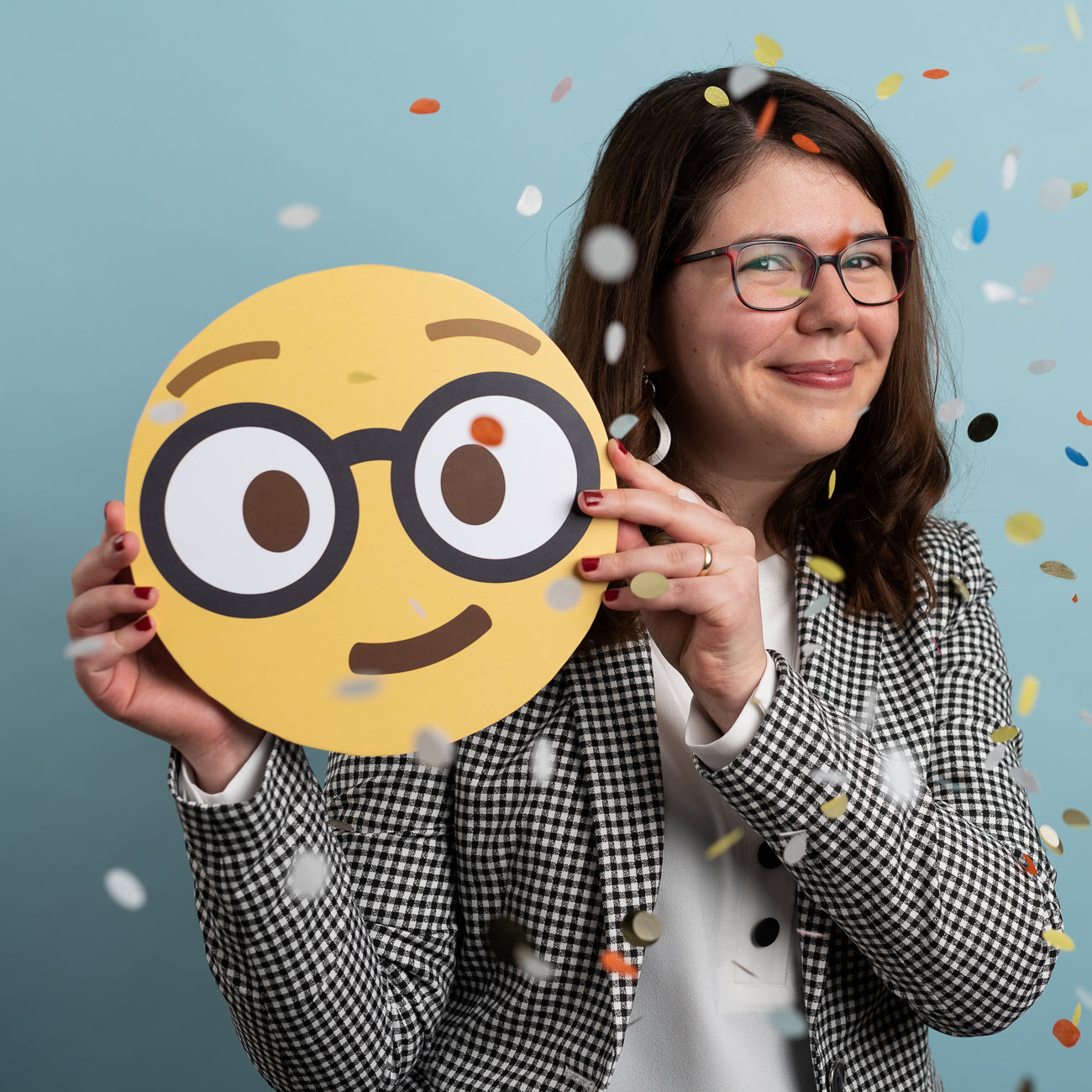 Daniela Turcanu – Senior Marketing Manager at Walls.io
Daniela is passionate about digital marketing, and all the techy, geeky stuff which goes with that. She loves to be part of a constantly evolving, exciting industry, and a great community of SEO, and digital marketing enthusiasts. She gets excited about creating content that is useful and figuring out what makes customers advocate for a brand.