The Ecommerce Berlin Expo 2022 is coming up, and with it a chance to learn from some of the best minds in the ecommerce industry. In preparation for the event, it's worth taking a look at some of the exhibitors who will be there.
This article will give you an overview of what each exhibitor does and why you should take part in the Expo.
What is E-commerce Berlin Expo?
The Ecommerce Berlin Expo is quickly becoming one of the most popular ecommerce events in the world. With its focus on helping businesses learn and grow, it's a must-attend event for anyone looking to take their ecommerce business to the next level. The Expo will be packed with valuable information and insights from experts in the field, so be sure to register today and join us in Berlin!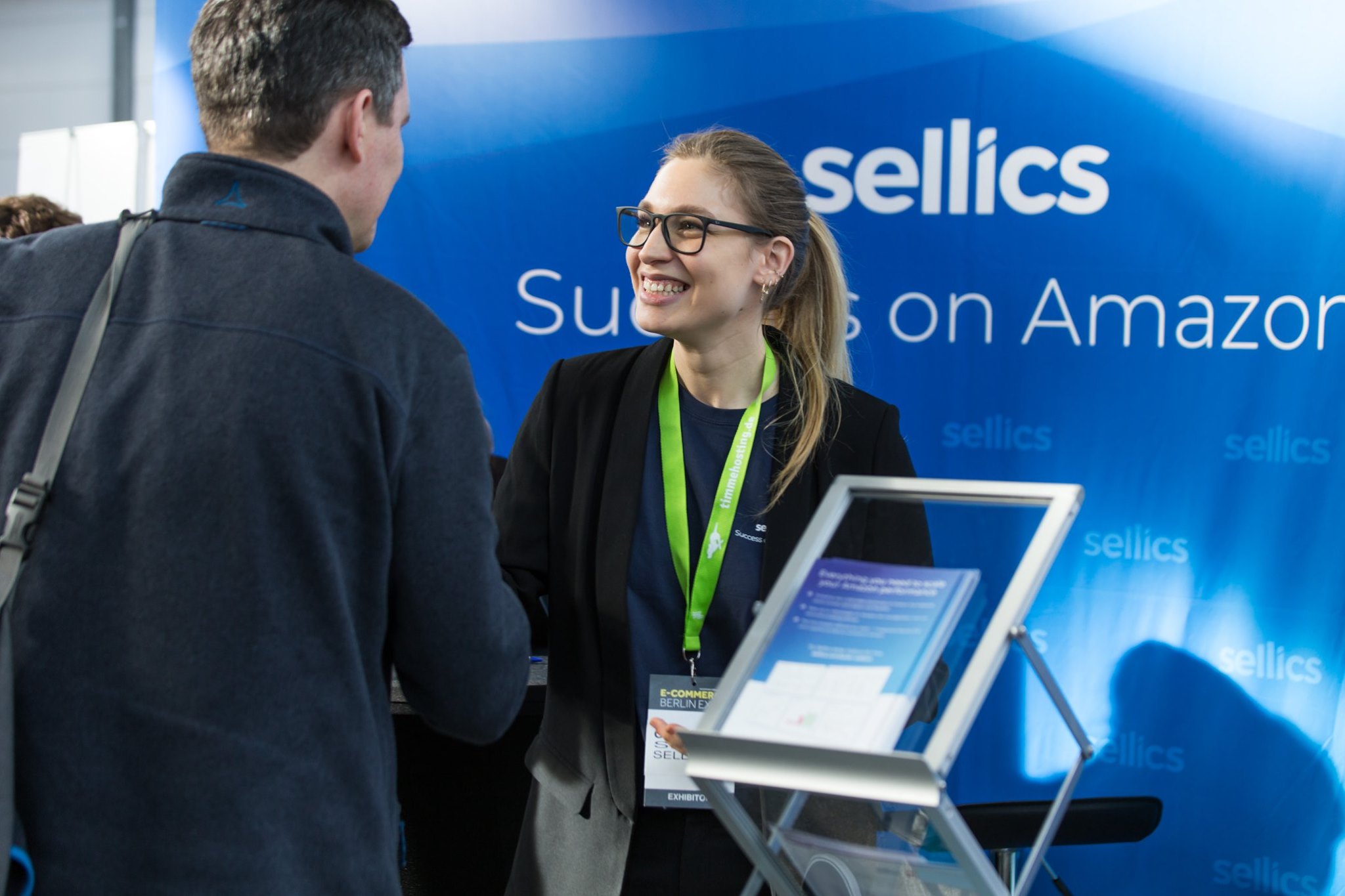 Meet our exhibitors
More than 200 exhibitors will be there at the Ecommerce Berlin Expo 2022. This is a great opportunity to learn from some of the best minds in the industry and grow your eCommerce.
Who are our exhibitors? You will be surprised because we have a lot of them and they belong to various sectors and industries.
However, we will show you some of the most common industries below:
E-commerce Platforms
Marketplaces
Hosting
Logistics
Payment / Finance
Advertisement
#1 E-commerce Platforms
Shopware is a leading digital commerce system and used by some of the largest brands, retailers and manufacturers across B2C, D2C and B2B industries. Shopware's open commerce platform gives its customers the freedom to quickly and easily realize their growth potential – with greater flexibility to deal with complex challenges.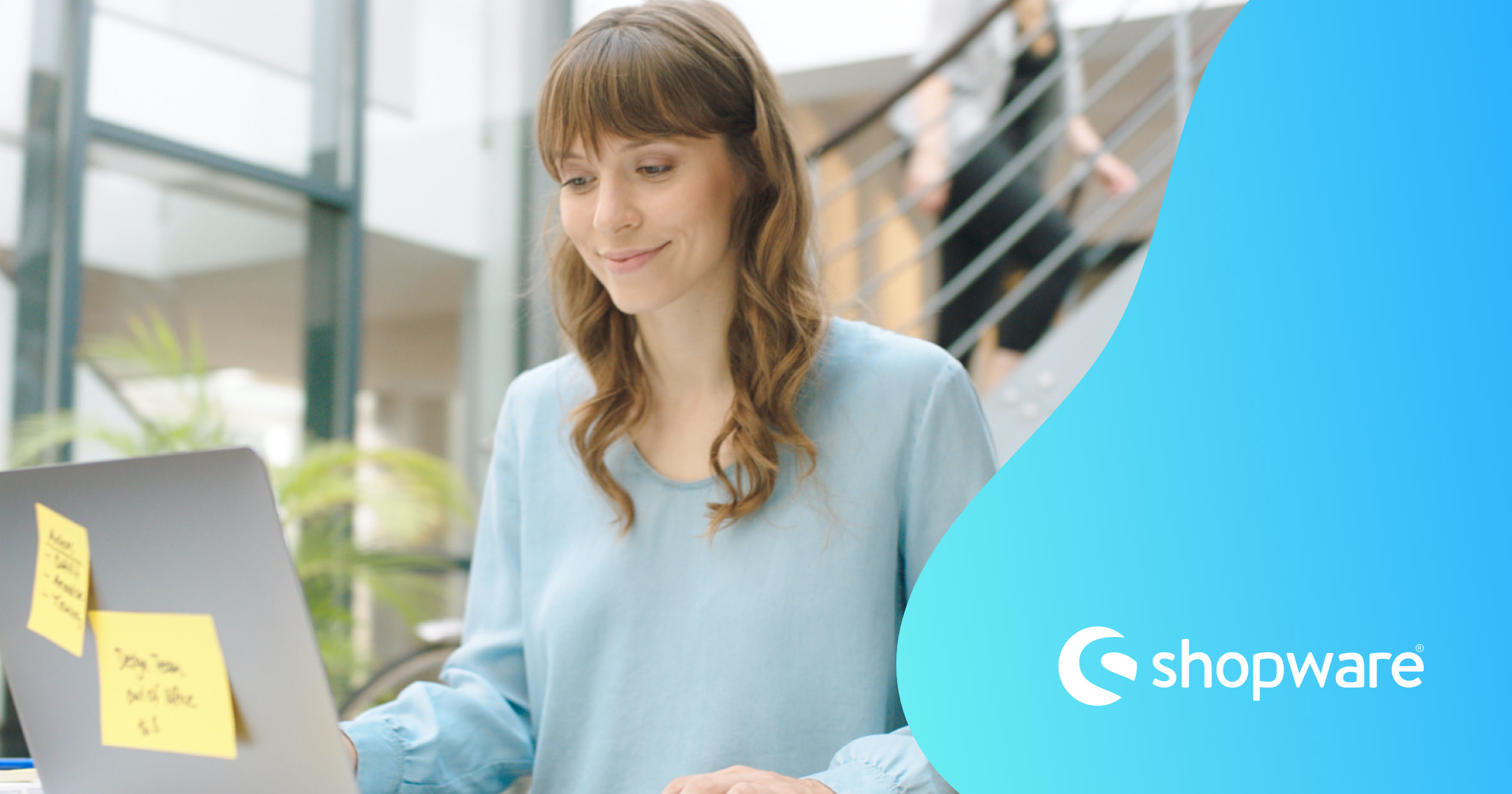 Also, be sure to visit the BigCommerce booth D1.6 at the Ecommerce Berlin Expo 2022. As one of the largest and most successful ecommerce platforms in the world, this NASDAQ-listed company provides software as a service to retailers. From small startups to mid-market companies to large enterprises, BigCommerce has a mission to help merchants sell more. BigCommerce allows merchants to build, innovate, and grow their businesses online with an Open SaaS solution.
On the other hand, Websale provides standardized shop software for rent. They make e-commerce and the digitization of your sales channels successful and uncomplicated.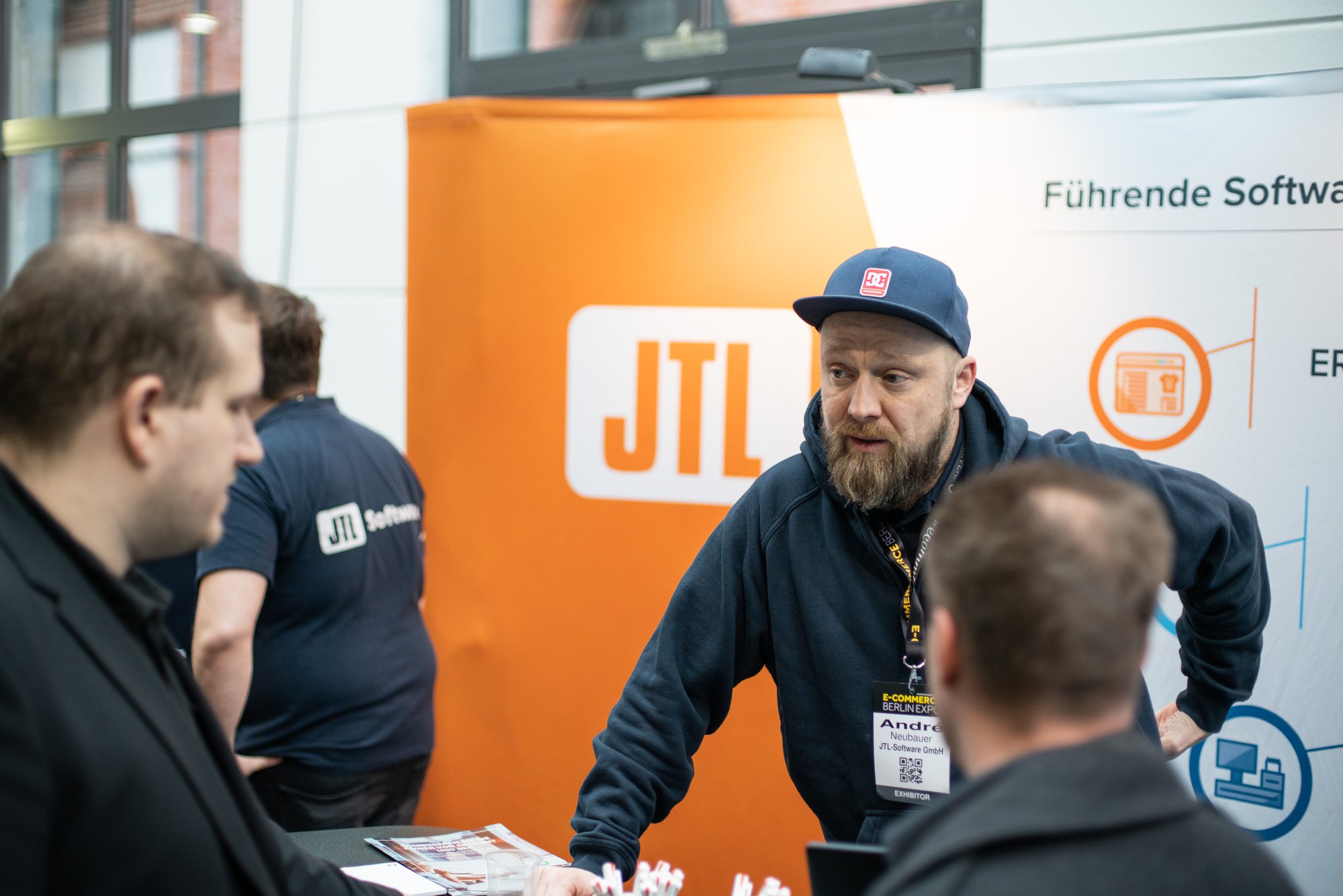 And JTL-Software is a Company that provides their customers a software with which you can start selling tomorrow. The system is designed in a way that everyone can build their own website and start selling instantly. You will be able to build your own shop in a matter of minutes.
Tradebyte is an international SaaS (Software-as-a-Service) company with a rapidly growing customer base across Europe. It enables seamless direct-to-consumer experiences for brands and manufacturers. Manage your products and all online retailers centrally from a single software. Tradebyte is compatible with marketplaces such as Amazon, Otto, Zalando, Bol.com, and more.
Plentymarkets are also going to be at the Ecommerce Berlin Expo 2022. It's an all-in-one e-commerce ERP solution, which combines a comprehensive stock management system with a versatile shop system and effortless multichannel sales. Thanks to comprehensive functions and interfaces that include all steps of the e-commerce value chain, you can use the cloud-based software to completely automate all of your e-business processes as well as your company's own individual processes.
But there will be also Storyblok– the world's first and only headless CMS with a visual editor, providing flexibility and independence to developers, marketers, and content creators alike. The Storyblok platform bridges the gap between content creators and developers without requiring them to adopt a particular technology. And in this way, Storyblok strives to make the web faster in development and maintenance.
#2 Marketplaces
Also, be sure to visit the booth of wish.com – this company is redefining the market in terms of marketplaces' landscape. Wish is a global online store, through which users can order products from all over the world quickly and at an affordable price. This platform offers a wide selection of gadgets, clothes and accessories, household appliances and small electronics, as well as decorative elements for the home.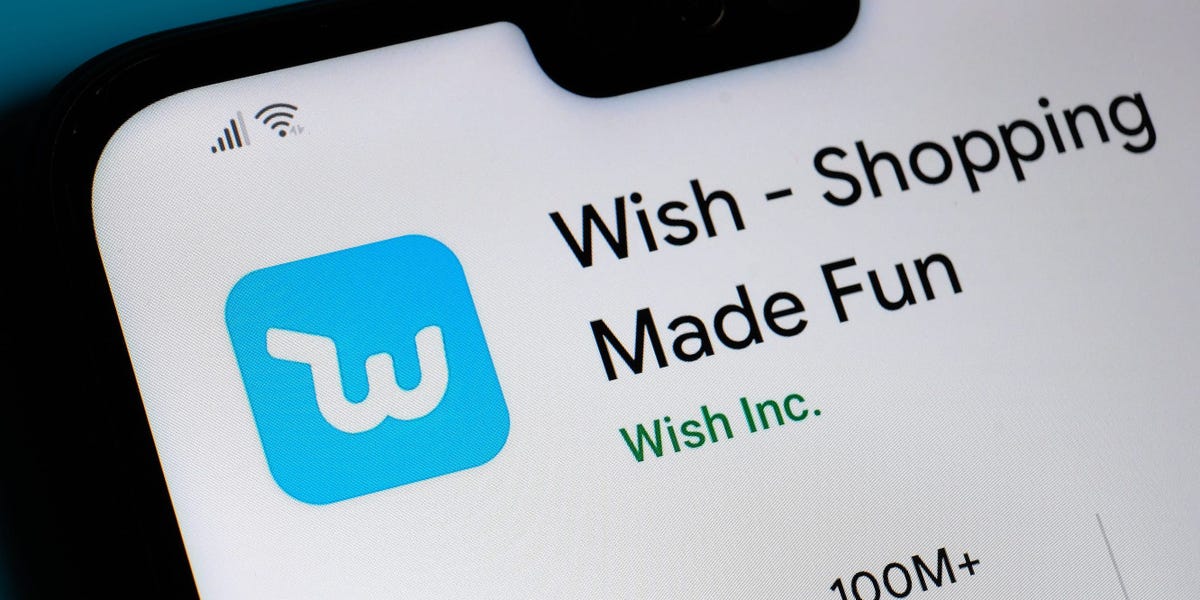 JD is a Marketplace similar to Alibaba. Merchants from all over the world can sell products to their customers as B2C. Either owning the rights to the product or being a manufacturer is required to sell on this platform.
And of course, Kaufland.de, is also here, the fastest-growing marketplace in Germany. Their main focus is the satisfaction of their customers. All of our everyday tasks contribute to giving the customer an all-around successful shopping experience. Flexibility is one of the top success factors in their fast-paced business environment. They're a high-performance company with flat hierarchies and benefit from the power and infrastructure of a major corporate group. They combine years of retail experience with startup feeling and e-commerce expertise.
You should also take some time to visit Cdiscount powered by Octopia. They're a B2B ecommerce platform that's changing the way businesses sell online. Octopia supports distributors and retailers in transforming into marketplace operators, as well as merchants in developing their sales on these platforms. Octopia builds a virtuous ecosystem on the experience and innovation of Cdiscount, a European leader in e-commerce. This entity helps companies of all sizes and backgrounds to access the power of e-commerce by providing a turnkey marketplace. You can find them at booth D5.1.
#3 Hosting
Hypernode, on the other hand, offers an advanced cloud hosting platform for ecommerce platforms, such as Magento, Shopware and Akeneo. Hypernode stands for endless server-side optimizations and cutting-edge technology to deliver high-end security and performance.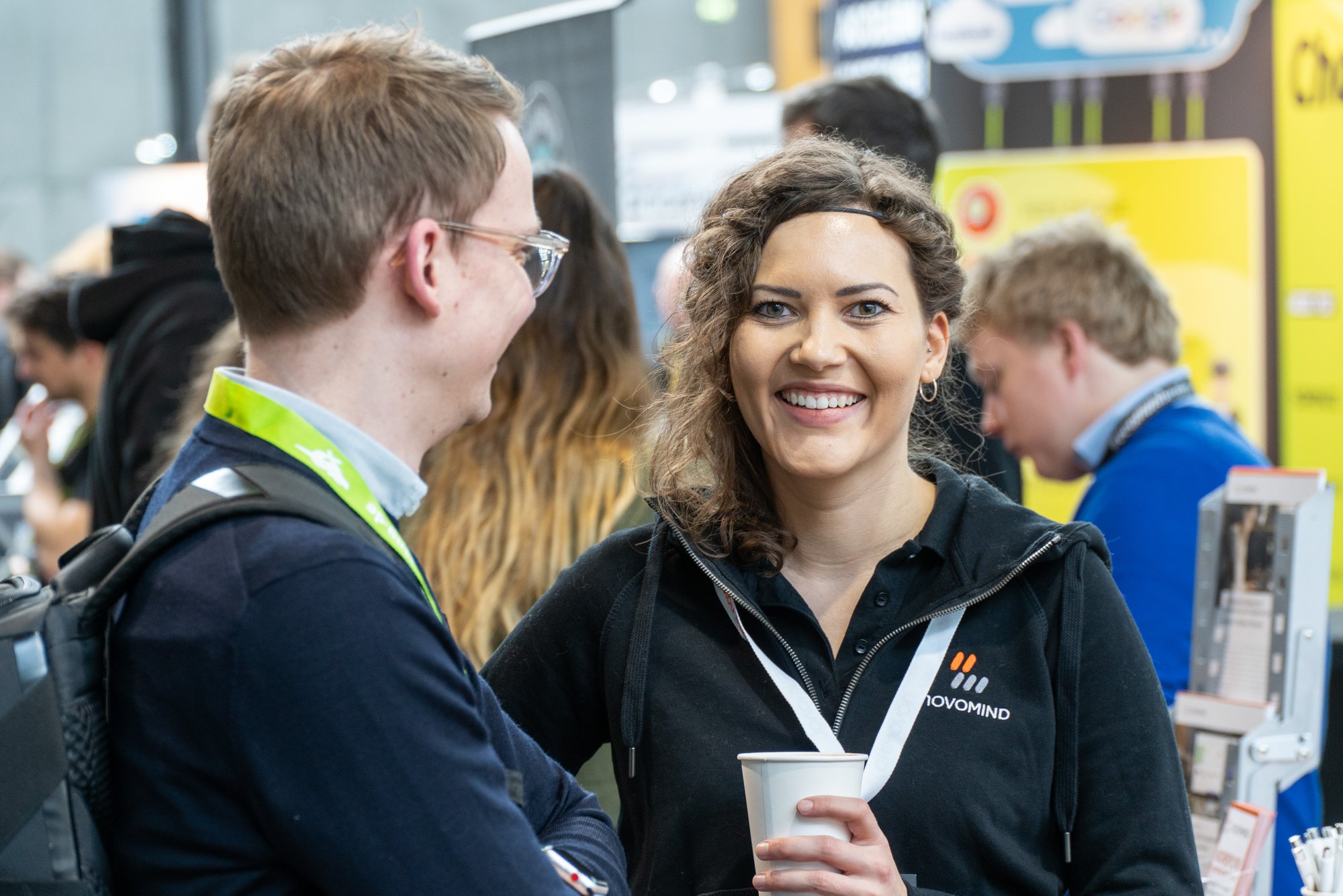 #4 Logistics
Once you've seen all the fair topics covered for your store, you'll likely need some help getting your packages delivered to their destination. Therefore, it's worth visiting certain stands and discussing the best delivery option for you.
This year, we also welcome once-offline solutions to our Expo. Here's to Deutsche Post DHL and Austrian Post – both of which are looking to expand their businesses into the ecommerce world. Be sure to visit their booths and get some insights from these industry veterans!
Deutsche Post DHL delivers mail and parcels in Germany and the world. It is an expert provider of dialogue marketing and press distribution services as well as corporate communications solutions. Deutsche Post is a corporate brand of the mail and logistics Group Deutsche Post DHL.
And Austrian Post is Austria's leading logistics and postal service provider. The core business is the transport of letters, advertising mail, print media, parcels and various logistics and value-added services. Austria's most extensive branch network offers postal and telecommunications services as well as financial services.
But there is also Global-E which is something more than just an app for logistics. It's the leading platform for facilitating and accelerating global, direct-to-consumer cross-border ecommerce. By using this software, retailers and brands will be able to increase traffic conversion and sales internationally and achieve significant global online growth. As one of the leading ecommerce service providers in Europe, they know a thing or two about helping businesses grow online. They'll be there at the Expo to present their end-to-end cross-border solutions and help you take your business to new heights. You can meet them at booth C4.5.
If you're looking for technological solutions to help your business grow, be sure to visit the booths of Sendcloud, Spring GDS and Asendia at the Ecommerce Berlin Expo 2022. These companies are experts in their fields and have a wealth of knowledge to share with visitors. Make sure to find a few mins to check out what they have up their sleeves in May!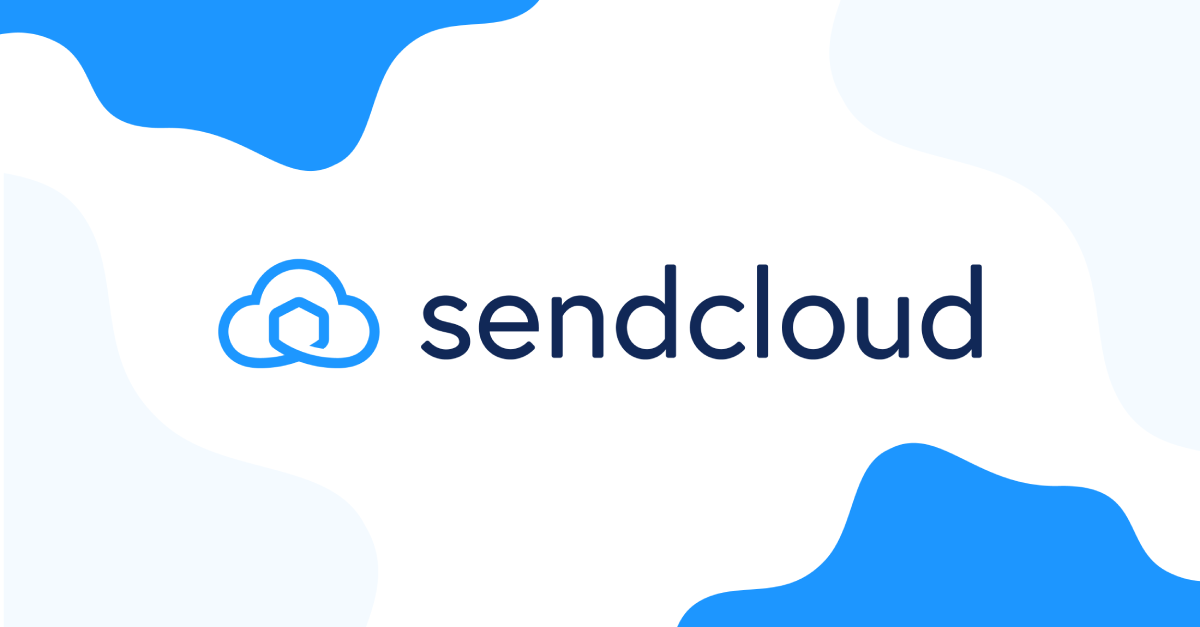 Sendcloud is the all-in-one shipping platform that accelerates international growth. It helps online retailers to save time on shipping and at the same time increase conversion by optimizing their checkout, offering branded tracking and a seamless return process for both businesses and consumers.
Spring Global Delivery Solutions provide mail, parcel and return solutions to businesses worldwide. They handle international deliveries across the most reliable networks as an autonomous broker. They offer clever solutions for their global deliveries. The Company offers postage paid mixed, corporate mail, direct mail & goods heterogeneous and homogeneous, m-bag, parcel, business reply services, and destination mail services, such as letter, direct mail, and unaddressed mail.
And Asendia is one of the world's leaders in international e-commerce and mail, delivering packages, parcels, and documents to more than 200 destinations across the globe. Combining the experience and expertise of their founding companies, La Poste and Swiss Post, the Asendia Group brings together a wealth of international and local know-how. Asendia's specialist range of international packet and parcel services, is specifically designed for online retailers. Asendia also provides solutions for Business Mail, Marketing Mail, and Publications
#5 Payment / Finance
Digital River is also worth mentioning. It's a complete back-end commerce integration for global payments, fraud, tax, and compliance. One simple and comprehensive integration replaces the need for multiple vendors. It is a similar company to PayPal.
Lowell is another exhibitor you should take a look at. Their services are about the credit management value chain in different sectors (like e-commerce, financial services, telecommunications, etc). They have combined expertise in debt purchasing, third-party collections, business process outsourcing, credit management and value-added service. They'll be there at Expo with their solutions to enable you to make better decisions about your company finances.
Checkout.com is another exhibitor you should have on your agenda. They're an all-in-one payment platform that helps businesses grow globally. Their omnichannel payments solutions and powerful API enable companies to accept more than 120 currencies from anywhere in the world. In the digital economy, Checkout.com allows businesses and communities to thrive. By doing so, they provide innovative solutions that adapt to your needs, valuable insights about your payments' performance, and expertise you can rely on as you navigate the complexities of a changing world.
We didn't forget about Computop. As one of the very first payment service providers, Computop offers its customers around the world local and innovative omnichannel solutions for payment processing and fraud prevention. The internally developed Computop Paygate payment platform enables seamlessly integrated payment processes for e-commerce, at POS and on mobile devices.
#6 Advertisement
Interested in ads? Visit Channable! You can use built-in feed templates for over 2,500 price comparison websites, affiliate platforms, and marketplaces; and generate ads for Microsoft Advertising and Google Ads. Optimize your feeds for the biggest eCommerce channels and generate automated PPC campaigns, all in one tool.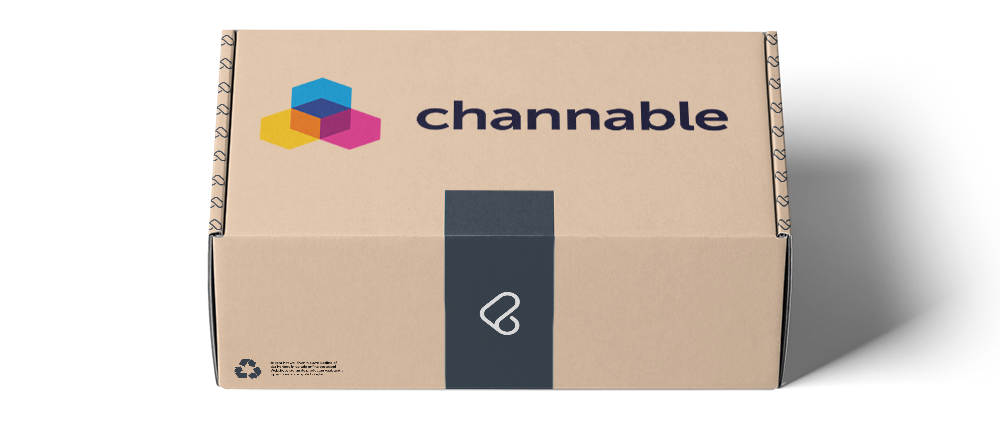 Is that all? No!
We also have many other exhibitors who will be there to help you grow your business. Be sure to check out the full list on our website and see who's right for you.
Who else will you meet during the E-commerce Berlin Expo 2022?
Of course, there are plenty more exhibitors to see at the Ecommerce Berlin Expo 2022. With so many e-commerce tools and platforms, it's hard not to get overwhelmed – but don't worry!
Visit the Trusted Shops, Surveymonkey, Namogoo or Netgrade to get a good overview of the different options. With their help and software, you'll be able to find the perfect software and tool for your business. What do they offer to you?
Safety and Reviews software
Don't forget to visit Trusted Shops. They have 3 services:
Seal of approval,
Buyer protection,
Reviews.
The Trusted Shops seal of approval shows you where you can shop safely thanks to Trusted Shops buyer protection. This platform also gives you comprehensive protection for your online purchases. What's more, with shop reviews, you can see how good the quality of the service, the delivery and the actual products really are.
Survey software
Surveymonkey is an online survey site that simplifies the survey process considerably. In the survey design phase, Surveymonkey offers 17 formats for asking questions (multiple-choice, true-false, open-ended, etc).
Personalization software
Namogoo is another exhibitor you should have your eye on. They're a customer journey hijacking solution that helps businesses identify and stop their customers from being redirected to unwanted content. Namogoo helps brands increase conversions, order value, and lifetime value, while at the same time maintaining brand perception, increasing margins, and considering pricing and inventory. You can find them at booth E2.2.
Agencies
Do you know Netgrade? It's an online marketing agency that offers search engine optimisation (SEO), search engine advertising (SEA) and the technical support of online presences. They also advise their clients appropriately according to their goals.
***
Don't miss out on this year's Ecommerce Berlin Expo! Register now to schedule meetings with Exhibitors and join us in May for a day of learning, networking and doing business. We can't wait to see you there!