Air Berlin's insolvency raised a massive number of industry and customer eyebrows in 2017, being a professional apocalypse for the airlines' employees. Yet, Ian Pascal Volz and his team managed to turn the tide in 72 hours. In this interview with Volz, you will learn how the values of true leadership and team spirit fuelled the viral success of their '#HireUsAsATeam' campaign – and how they secured a professional happy end for everyone involved.
Paulina, Ecommerce Capitals: How is life after Air Berlin? Or perhaps it is too early for this question?
Ian Pascal Volz: Post-Air Berlin-Life is sad and great.
Working for Air Berlin was great. Nice colleagues, good team, great and hard challenges, lots of implemented successful projects. Therefore it is quite sad that it has come to an end. Nevertheless, post- Air Berlin life led – also thanks to our campaign #HireUsAsATeam – to many meetings with interesting people, with leaders of some great companies. I have had many inspiring talks, received quite a lot of support from peers, so I enjoy the post-Air Berlin life
In August 2017 Air Berlin filed for insolvency. How much did you and the employees know about Air Berlin's financial situation?
We have been well aware of the bad financial situation. For the last couple of years Air Berlin survived thanks to Etihad's global strategy. The change of their objectives led to a very sudden and surprising insolvency. Nevertheless, the entire 2017 was kind of crazy for all of us at Air Berlin.
You are/were the Vice President E-Commerce at airberlin where you have/had an impressive scope of responsibilities. (Dear readers, pour yourself a cup of tea now, it will take time before I list everything). You led a 60+ team of pros in as diverse areas as Online Marketing (SEA, SEO, RTB, PPC, Retargeting, Affiliate, Email, CRM, Social Media, Mobile, Push), Data Intelligence, Product Management, UI/UX, Innovations, Web Development. What are all those people doing now? Are you still a team?
We split up into three groups. One third joined the renowned agency group fischerAppelt, another third joined a large retailer. Both future employers were "recruited" via our #HireUsAsATeam campaign that I will present at your conference. The best thing is that both these teams will be located only a few hundred meters away from each other, allowing to easily keep contact via joined lunch breaks. I hope that this way our amazing team spirit that was even strengthened during our insolvency will live on for most of us.
The last third of former Air Berlin employees followed individual paths.
Soon after the August news of Air Berlin's insolvency, you set up a website (not Air Berlin sanctioned) on which you and your team of 60+ employees were looking for a job. It went viral and there was also a hashtag '#HireUsAsATeam' that sped up the circulation of this totally surprising initiative. Let me ask a question that many wanted to ask: Was this for real?! Why did you launch this campaign? Was it a sign of desperation – or a life-saving attempt?
Yes, it was for real. We needed a new job and had the joined wish to continue working as a team. And, hey, we received so many offers that we could choose the ones allowing this. Finally my entire team had a new signed contract before the employment at Air Berlin came to an end!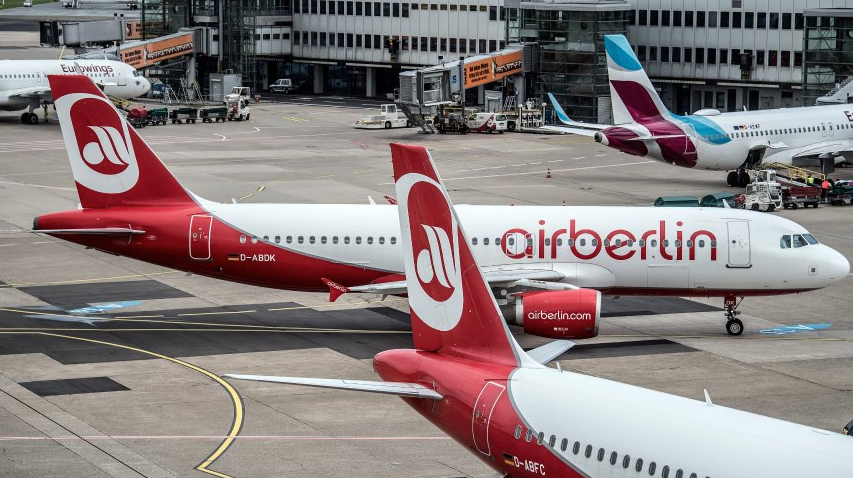 You also got a response from Franziska von Lewinski from fisherAppelt. They created a website responding to your call with a fitting design (and domain name!) – and invited you for a lunch. Was this for real, too?! And did you all go for this lunch?
I loved fischerAppelt's website and I had a great smile when I first saw it. Of course, we accepted Franziska's invitation. The lunch and get together of both teams was very inspirational – the energy was bursting, creativity was in the air and hence we founded a new company: "fischerAppelt, performance", Air Berlin's Online Marketing team being it's employees.
How long did the 'idea-to-execution' process take? Did you prepare for this – or it was spontaneous?
It was a spontaneous idea without any preparation and it took as little as three days to go live. My team is really fast and strong, building and marketing websites is what we love and do all the time…
In February 2018, during the E-commerce Berlin Expo you will give a talk about the #HireUsAsATeam viral campaign. Whose ears in the audience should listen to you most carefully? Who should consider your talk a once-in-a-lifetime must-be industry event experience?
Everybody who wants to hear an awesome story with a happy end as well as everybody who wants to learn how to successfully create a viral campaign with almost no (monetary) investment.
I know you can't disclose everything here now, but what's the key message that you'll want to communicate in your talk? What do you want your audience to remember after you leave the stage?
Every (even bad) incident can be used to create something great and become viral if you have spirit, are able to think outside of the box, and know how to launch it. I will highlight the necessary steps and marketing techniques, show how to combine them in order to be successful.
What should we all learn from the Air Berlin's case – and the situation of your team?
The show must go on! Do not stick your head in the sand and keep on fighting!
What do you do now? What are your plans for 2018?
After having received a lot of job offers I chose the most interesting one and started to travel around the world for the rest of the year: relaxing from the struggles at Air Berlin in 2017 and collecting new inspirations and ideas for the future.
On January 1st, 2018, I am starting as Managing Director of "fischerAppelt, performance".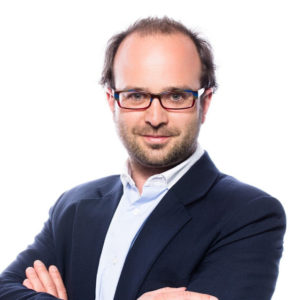 ​
Dr. Pascal Volz loves e-commerce, digital marketing and big data.
In his roles as Vice President E-Commerce at Air Berlin, Director Performance Marketing at HRS – The Hotel Portal, and Head of SEO at Unister he combines his three passions leading to award winning highly personalized campaigns based on statistical models exploiting all available data.
Pascal studied Business Administration and Applied Mathematics an the Goethe-University in Frankfurt and at the university Paris Dauphine.