When was the last time you checked a social media platform? Have you used Facebook, Instagram, Twitter, or WhatsApp today? Maybe even multiple times?
Social media has become a crucial part of our everyday lives. 3.6 billion people are using social media worldwide in 2020 – that's almost half of the world's total population. This means you could be missing out on a lot of sales possibilities if you don't have a solid social media strategy in place.
This guide is here to help you evaluate the potential of social media for your business and build your strategy.
Why is social media important for e-commerce?
Social media can bring a lot of advantages to your business. With the right approach, it can help you to:
Build brand awareness: Social media channels offer great opportunities to get the word out about your business. When building a new brand, social media marketing can be a great way to get exposure.
Get in touch with customers: Interaction is the substance of social media. Reach out on your customers' favorite social media channels and show them you care about what they think. Collecting product feedback just became a lot easier!
Boost sales and find new customers: There are countless opportunities to present and showcase your products on social media. Some examples are viral marketing, user-generated content, or paid advertising. This might just be the nudge in the right direction your customers need to make a purchase decision. With smart Facebook marketing tips, you can take your brand places.
Provide a convenient channel for customer service: Social media made conversations faster and easier. Your customers want to contact you in the most convenient way possible. Customer service through messenger services is booming and gives your communication a personal touch.
Must-have elements of a successful social media strategy
Whether you're just starting off with social media or want to improve your existing strategy, there are some things you should consider. Make sure you think about the following elements to make your strategy successful.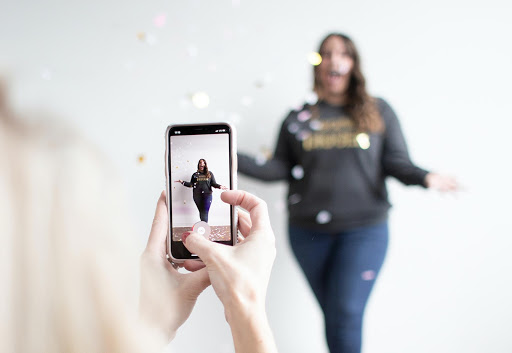 Define your goals and suitable KPIs
It's not a good idea to start your social media journey without knowing where you're headed. Define goals upfront and find suitable KPIs (key performance indicators) to measure your success.
Goals can be to:
increase the number of sales
grow reach and brand awareness
boost interaction rates on your posts and within your community
increase website traffic
simplify the buying process
save time in customer service
You will want to set individual goals for each channel that is part of your strategy. While Instagram might be a great choice to grow your reach, it will probably generate way less website traffic than Facebook.
There is a large number of KPIs you are able to track. Find the ones that are important to your business in this blog post on social media key figures.
Organize your social media management and your team efficiently
Keeping track of all your social media channels, the content you're working on, and user interactions is a difficult job. Use a social media management tool like Swat.io, Buffer or Sprout Social to perfectly organize the work of your whole social media team.
This way, you can plan content on all of your channels in a well structured editorial calendar, answer user inquiries in a central team shared inbox and manage all social media in one place. A tool will make team collaboration easy and save you lots of time on daily tasks. This brings us to the next point.
Plan ahead and post consistently
To be successful on social media, publishing content regularly is key. Decide on a posting frequency and try to really stick to it. If you don't want to worry about what to post every day, you will save a lot of time by planning your content ahead into the future. A social media management tool is helpful for this task.
Schedule a meeting with your team on a regular basis (maybe weekly or monthly) to brainstorm ideas. It is usually a good idea to think about holidays or events that are interesting for your target audience. Offering a discount on your new jewelry collection right before Mother's Day might help you boost sales.
When posting regularly, you should make it your top priority to keep your content relevant. You can ensure this by paying close attention to the behavior and the interests of your target audience on social media. If they enjoy videos, think of using videos in your marketing. Always try to offer something new and experiment with varying content from time to time.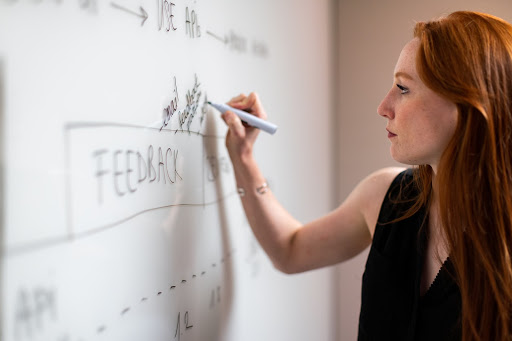 Define your brand voice and community guidelines
Have you ever experienced a brand on social media that was way too colloquial or way too formal? Or even worse – it had no consistent tone of voice and every post or message sounded completely different?
This can be confusing for potential customers and makes your social media management look unprofessional. Avoid this by defining your brand voice.
To find your brand voice, think of your customers and your brand. If you are a fashion brand targeting teenagers, your communication can be playful, colloquial, and use emojis, GIFs or memes.
If your shop sells tech equipment to businesses, you most probably want to sound more professional. Regardless of your decisions, make sure everyone on your team knows how to communicate on your social media channels.
The same applies to your social media community. When interacting with your community, you should have a few basic guidelines in place for community members to understand what kind of behavior is being expected.
If someone is not sticking to your rules, you have transparent reasons to delete comments or block users. A best practice for your community guidelines is to place them prominently on your social media profiles.
Think about leveraging ads
Social media marketers have been complaining about a decline in organic reach for years. To make sure your content actually reaches potential buyers, you should think about incorporating ads into your social media strategy. Otherwise, the time you put into content creation might be completely wasted, if only a handful of people actually see it.
Most of the major social media platforms offer self-service tools to publish ads. Once you understand how one ad tool works, it will be easier for you to use the other ones too. If you're into lead inspection MD, social media ads can bring your business a lot of benefits, including new clients!
Choose your social media channels wisely
First off: You don't have to be present on every single social media channel. Concentrate on the channels that best serve your target audience.
As mentioned before, consistency is key on social media. No matter how many channels you choose, you have to make sure you can stick to a consistent posting schedule. To help with this, it's a good idea to use a template calendar for posting on social media.
To make the choice easier for you, we looked at the most important features and best practices of the most interesting channels for e-commerce.
Tip: The number of channels you chose makes coordination hard? A professional social media tool allows you to manage all of your channels in one place.
Facebook
Facebook is the biggest social network worldwide, by the number of users. More than 2.7 billion people are active on Facebook every month. In Germany, there are more than 38 million users. The chances that your target audience uses the network are high. However, usage is declining in the age group of under 18.
Facebook offers some features that are particularly interesting for e-commerce businesses:
Catalogs and collection ads: Facebook allows you to create catalogs to showcase your products. This makes it easier for you to advertise and sell your products. Use collection ads to offer a great user experience and showcase your products to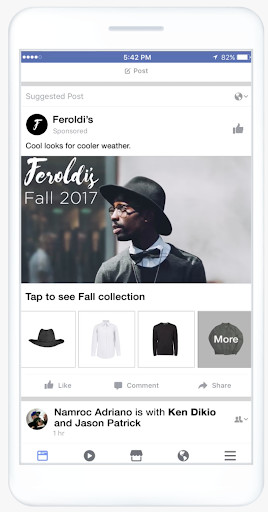 Vast targeting options: It doesn't matter who you want to target – dynamic creative Facebook Ads surely have an option to reach that target audience.. Use Lookalike Audiences to reach out to people similar to your existing customers and use retargeting to re-engage customers who already ordered from you or people who abandoned their cart. And these are just a few of your possibilities!
Instagram
Instagram is a very visual network. Therefore it works best for products that are visually appealing or can be showcased in a lifestyle setting. Roughly 24.6 million people in Germany use Instagram.
Some best practices for online shops on Instagram are:
Using influencer marketing: Influencers are being trusted by their audience and can help you gain reach. Make sure you choose Influencers wisely and have them fit your brand. So-called "micro-influencers" are popular to work with, because they are closer to your target group than "bigger" influencers.
Share user-generated content: Users feel special when you share photos they posted of your products. This helps you grow your community and brand loyalty. Besides, potential customers trust recommendations from other users more than those from brands.
Pinterest
Pinterest doesn't work like other social media platforms. In fact, it isn't a social media platform but a search engine with social components. Users turn to Pinterest to get inspired for their next purchase.
Tap into this potential and make sure they find your products when looking for ideas!
Use keywords: Like in any other search engine, keywords play a crucial role on Pinterest. To find interesting keywords, simply type into the search bar and use the autosuggestions or hit enter and see related search terms on the top of the page. You can optimize the rankings of your pins by placing keywords in the title and copy of your pins. Using keywords in your profile and board descriptions is highly recommended as well.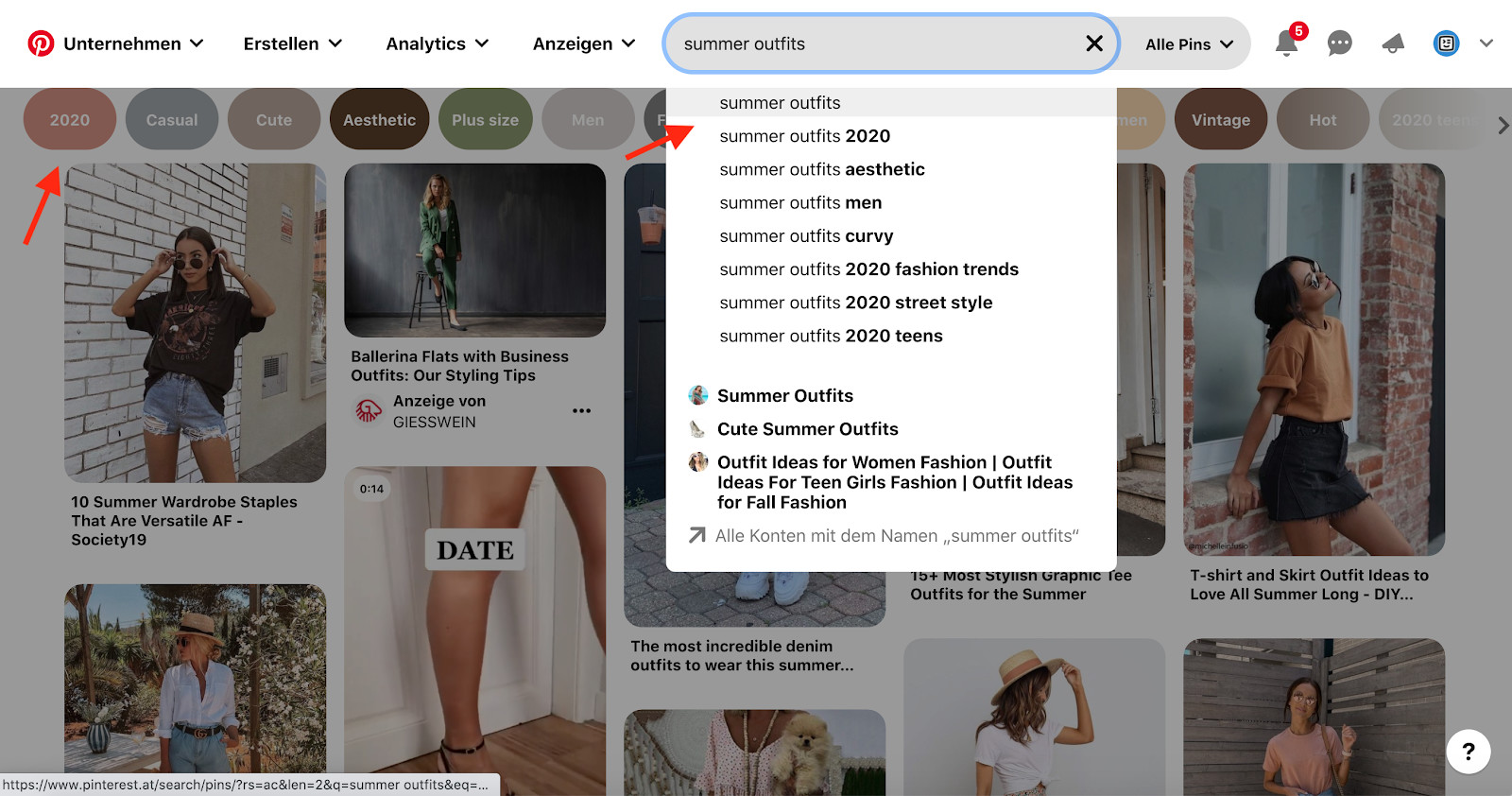 Product pins: Pinterest offers so-called "rich pins" you can add extra information to. One of your options is to create product rich pins, which include the price of a product and its availability. Pinterest fetches this information from your website, so you don't have to update it manually.
YouTube
YouTube is the world's second largest search engine and the largest video platform. Videos have been gaining popularity in the last few years and YouTube offers a lot of ways for potential customers to discover your products.
Find a good content mix: People usually don't go to YouTube to watch a product video. Offer educational or entertaining content that showcases your products. A video on tips for going on vacation with your dog will be more successful than one that only presents your newest dog travel accessories. A keyword search will help you generate content ideas.
Ads and retargeting: Before creating YouTube video ads, it is important to know what type of ads is suitable for your business. YouTube offers quite a lot of possibilities with ads. True view ads allow customers to shop directly from the ad. This makes them a great tool for retargeting: Show users the products you know they are already interested in.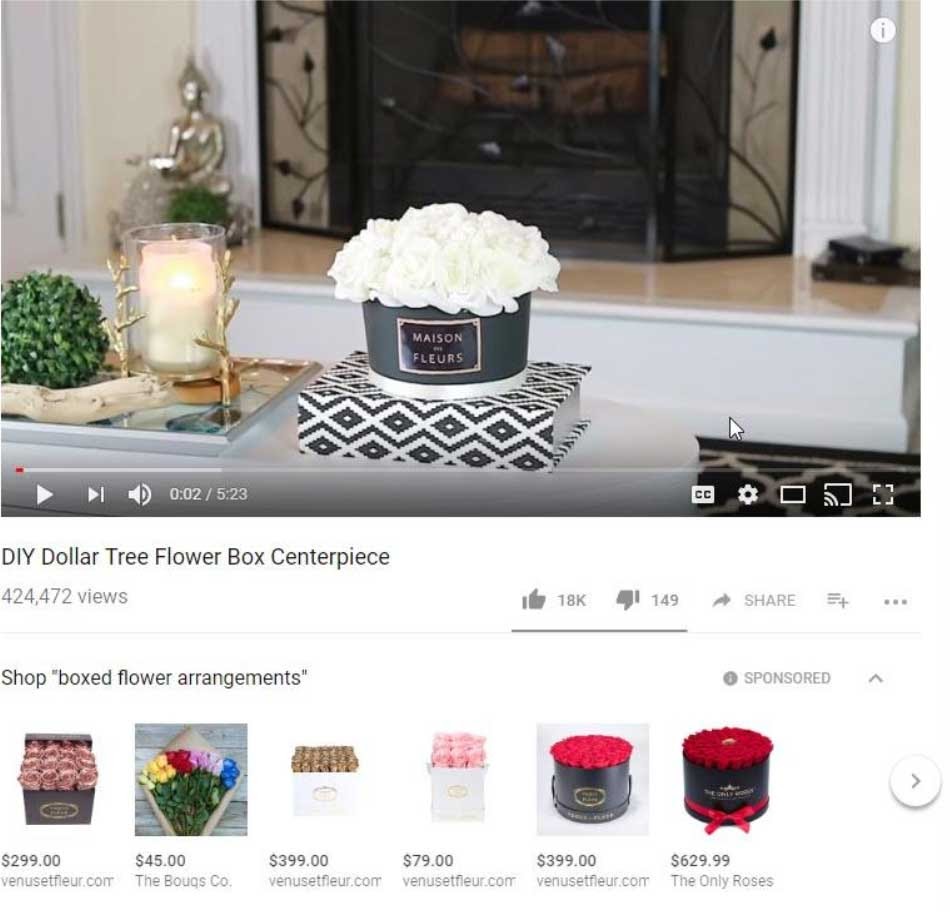 Don't miss out on the potential of social media for e-commerce
Social media offers great possibilities to grow your e-commerce business. Whether you want to build brand awareness, optimize your customer experience or boost sales, there are many ways in which social media will help you reach your goals.
By implementing the tips in our guide you are building a solid foundation for successful social media marketing.
Author's Bio: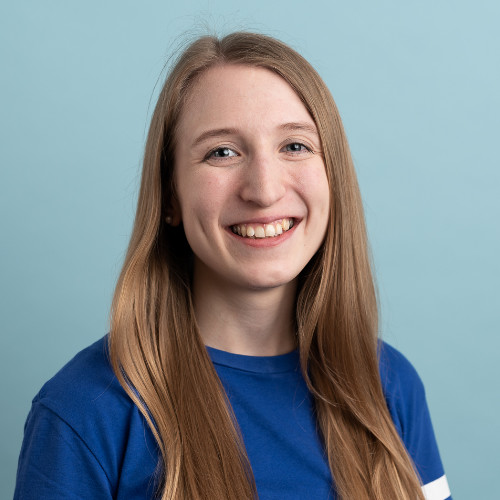 Carina Kröpfl is Content Marketing Manager at Swat.io, the social media management tool for teams. Swat.io allows marketers to plan, publish and analyze social media content and engage with their community. Learn more about Swat.io's features or book your personal demo here.