We're more than happy to introduce some speakers of our upcoming E-commerce Berlin Expo 2022.
Today, we decided to invite Philip Kehela from mokebo for a virtual cup of coffee to talk about "How to run a DTC bootstrapped E-Commerce concept for a complex industry like Home & Living" topic. Enjoy!

What is mokebo?
mokebo is an online furniture brand from Cologne, Germany, founded in 2018 by Moritz Messinger and Philip Kehela with the objective of providing functional and conscious furniture for all budgets and life situations. mokebo offers furniture and home accessories from European manufacturers and sells them via its own online store as well as the high-reach online marketplaces of Amazon and Otto. The start-up has been established in a bootstrapped approach, currently employs 14 people in Cologne as well as remotely, and has already delivered furniture to over 60,000 customers.
For over 5 years, you worked for Amazon as a Product Manager. What pushed you to set up mokebo?
Despite a secure job and great career opportunities, it was always clear to me that I wanted to start my own business together with my best friend and improve the world of e-commerce with innovative approaches. We knew that the furniture business still had a lot of potential and since Moritz's family has good contacts in the industry, we had a good basis and dared to take the step into self-employment.
Sustainable e-commerce is no longer a buzzword or trend – it's a necessity for businesses nowadays. How does sustainable e-commerce apply to mokebo?
Since its foundation in 2018, mokebo has been setting an example for sustainable (furniture) e-commerce. We work exclusively with trading partners from Europe and can thus keep the delivery routes from production to the consumer as short as possible. In addition, we neutralize transport emissions through DHL's GoGreen program and Hermes' WE DO program.
In 2019, we were able to neutralize a whole 5.3 tons of CO₂ with the help of both programs. We also work closely with our partners to develop furniture or modify existing models to make them as sustainable as possible. For example, we offer various beanbag models made from recycled PET bottles – 100 percent from the Black Forest. We are very aware of the environmental impact of our products and are constantly looking for ways to make our portfolio even more environmentally friendly. Because we believe in the future of the circular economy, returns at mokebo are not destroyed but marketed to end customers as B-goods via a partner company.
What is the importance of corporate culture in mokebo?
An efficient and motivated team that works independently and supports each other is crucial for us. We teach our employees to act and think entrepreneurially and give them a lot of responsibility. At the same time, we attach great importance to empathetic communication, mutual respect and constructive feedback. To find out whether a potential candidate fits our corporate culture and mokebo's values, we conduct a detailed application process in which we try to get to know potential candidates as well as possible.
In one of your interviews, you said that what sets mokebo apart is operational excellence. Could you elaborate?
The design of our tech stack significantly shapes our structures and processes. We rely on agile, browser-based SaaS and data-liberal tools. On this basis, we have established highly efficient processes to provide excellent support to a large number of suppliers from all furniture product groups, from supply to demand. Since we have a lean staff structure and place great emphasis on revenue per FTE, we strive for maximum automation and avoid repetitive workflows. With our current structure, we are able to manage the supply chain management of 7 different manufacturers with only 2.5 FTEs.
On the customer side, operational excellence means that we are very transparent and ensure that our customers are always up to date on their delivery. We proactively inform our customers of any delays or changes and explain to them why this is happening. This customer focus makes us proud and sets us apart from our competitors, but it is very difficult to achieve. That's why we are constantly optimizing our processes.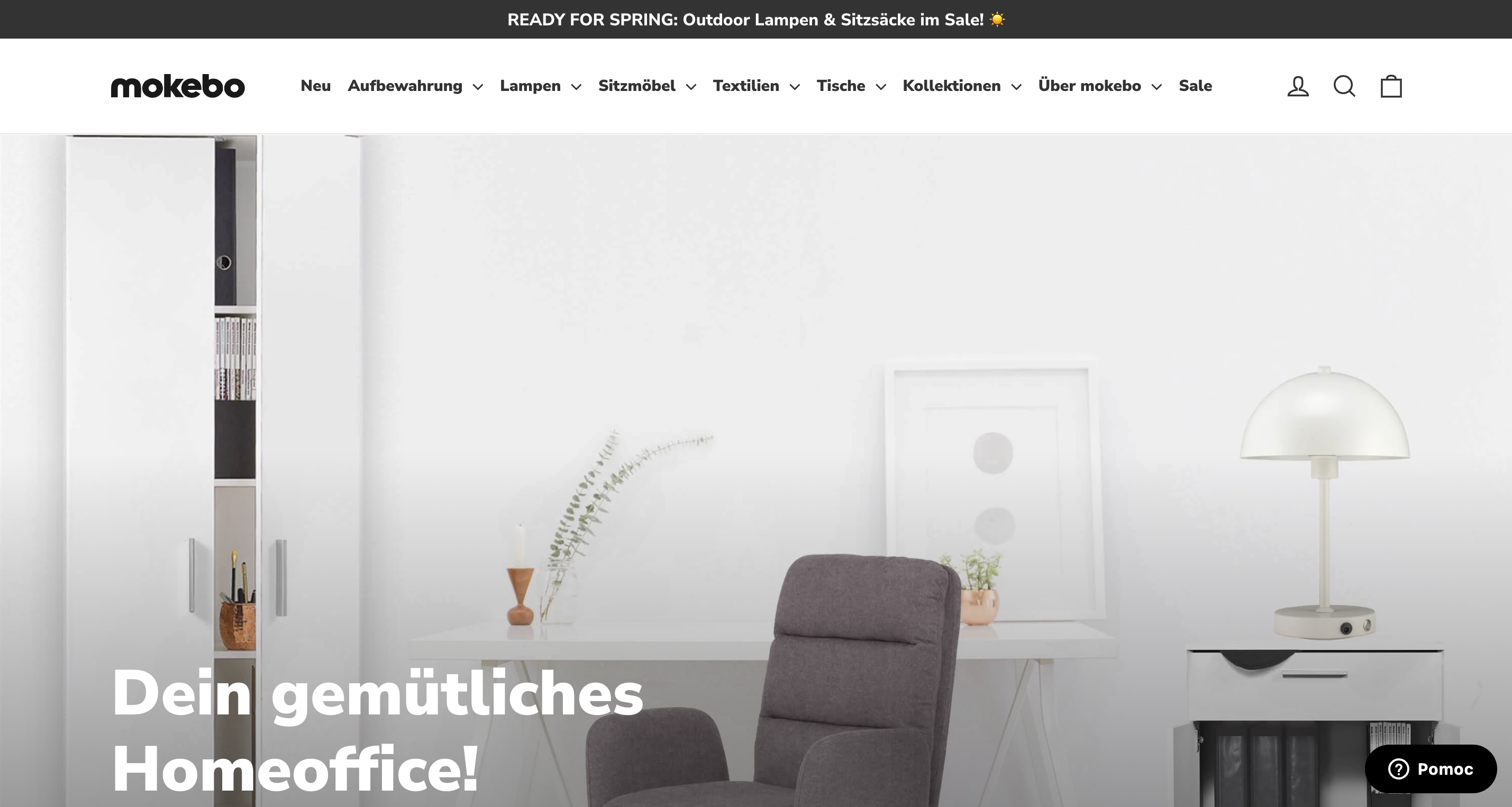 What is the most successful marketing method you use in your strategy?
We use Enhanced Brand Content (EBC) to provide our customers with great CX and differentiate ourselves from competitors. By providing a wide range of information about products in the form of texts, images and videos, we aim to highlight all aspects of a product and enable consumers to make an informed purchase.
In addition to our content strategy, we are also very numbers-driven and use performance marketing to drive more traffic to our offerings. We are constantly analyzing and optimizing our advertising efforts to ensure that our content is reaching the right people.
How dynamically is Mokebo growing y/y?
Since founding mokebo in 2018 our Compound Annual Growth Rate (CAGR) is at 140% and we were able to grow the Gross merchandise value (GMV) YoY from 2020 to 2021 by over 1,8x.
Digitization of the furniture industry: what plays the crucial role in doing it right?
Focusing on the inputs is key. There are many reasons why selling furniture is tricky: The value density of e.g. a couch is very low (meaning you could send hundreds of iPhones in one couch packaging creating significantly more value per m3), the amount of touchpoints to conversion is very high (a customer tends to come back approx. 10x before converting) and hence CAC (customer acquisition costs) are fairly high.
That said you need to optimize for profitability of the first sale of a new customer and create a very asset-light business model focusing on technology and data – Technology to create workflows without marginal costs and data to find just the right product with the correct price and quality mix.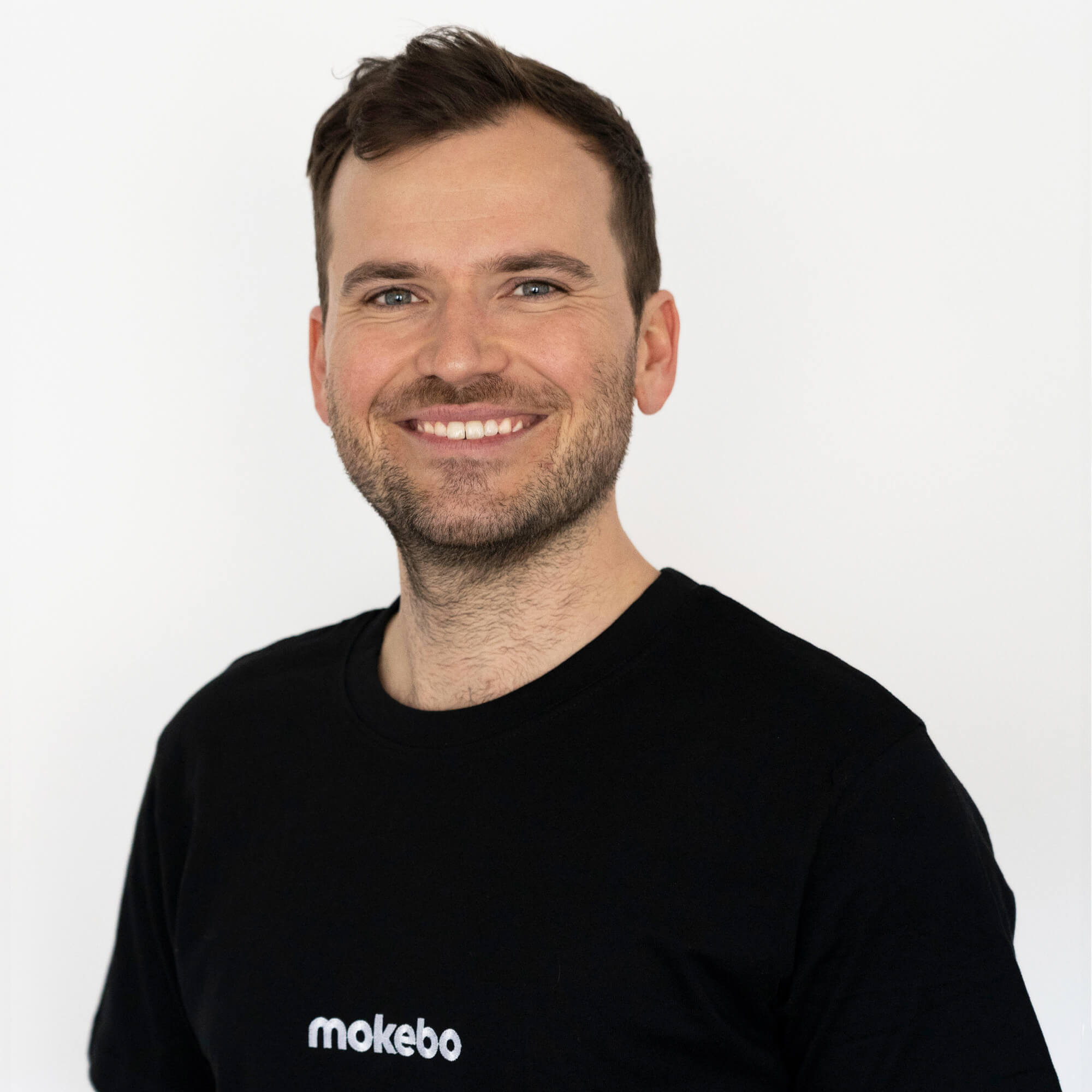 What are the trends in the furniture industry that could move the needle in 2022?
I am convinced that online furniture retail will continue to expand its position in 2022 and benefit from advanced technologies such as WebAR and product configurators for presenting products online. As for almost every business, personalization is a big trend as well. Furniture brands will increasingly take steps to offer personalized suggestions and advice to their customers to help them find the perfect piece of furniture and offer an even better CX. Finally, I think the environmental aspects of a brand and its products will be an even bigger concern for consumers in 2022. From material sourcing to worker treatment to transportation and shipping – consumers are becoming more aware of these issues, so furniture brands will need to find ways to meet the wants and needs of this growing customer group.
How can the world of e-commerce make the rest of the world a better, more environmentally-aware place?
I think it starts with being aware of the environmental impact of all aspects of your own business and trying to find more environmentally friendly alternatives. I see it as the company's responsibility to inform consumers about these alternatives and make environmentally friendly solutions attractive.
Ultimately, however, the responsibility also lies with consumers to reflect on their own purchasing behavior and make more conscious decisions. At the moment, we are still finding that many customers today often prefer cheaper, less sustainable products to sustainable, usually somewhat more expensive alternatives.
You will be speaking at the E-commerce Berlin Expo for the first time. The topic of your presentation is "How to run a DTC bootstrapped E-Commerce concept for a complex industry like Home & Living". Would you be able to tell us a little bit more about what you'll be covering?
I am very excited about this opportunity! I'll be sharing a lot of personal experiences and insights into our processes at mokebo. You will learn more about our tech stack, so what tools we use, why we use them and how they all work together. I will talk about our processes and how we realize a high level of automation, our different sales channels and marketing approaches and of course about everything you need to know about starting a bootstrapped company.

Hungry for more e-commerce tips?