We're more than happy to introduce some speakers of our upcoming E-commerce Berlin Expo 2022.
Today, we decided to invite Miro Morczinek from moebel24 for a virtual cup of coffee to talk about "Platform Extreme – the new era of marketplaces post pandemic (vertical marketplaces, etail marketplaces)" topic. Enjoy!

How did you come up with the idea of setting up Moebel24?
I used to be active in the vacation rental industry a while ago and started buying suitable properties since. However, it turned out that this would be a high maintenance type of rental situation and I switched to furbished apartments for longterm stay typically for business commuters. When that happened I thought about myself and what I would like the apartments to be furbished with and how decorated – discovering a talent for interior decoration and design. I wanted to get cool, non-standard furniture from places like Nice, Madrid or Tel Aviv, however, this was super cumbersome research. That got me excited about the furniture space – et voila – a vertical marketplace was born.
In the world of huge furniture retailers, how did you mark your niche?
We want to focus on the assortment and a seemless shopping experience. Today we aggregate about 5 million products in 1,500 categories from thousands of retailers. Furniture is a high involvement purchase with a very long customer journey as those are complex products with bigger ticket size and lots of (spacial) dependencies. The huge assortment only matters if it can be presented to shoppers in a meaningful way – for that we are managing a full product data standardization and add a lot of contents – including proprietary 3D imagery to the product descriptions.
How does Moebel24 compare to its competitors in the German market? Could you provide some numbers? Or maybe the German market is not your main focus since we can see that you also have pages in several other languages?
With our focus on breadth and depth of assortment we are the #1 vertical marketplace for home & garden in Germany and France, next to Italy and the US. We cater to about 4 million monthly shoppers with higher basket sizes. Our play is very much on the technology side, where we built a high performance infrastructure that imports and processes millions of product attributes almost in real-time. Because of our product design we deliver high comparability and product information which yields superior online conversion rates compared to portals with smaller catalog and simple product design.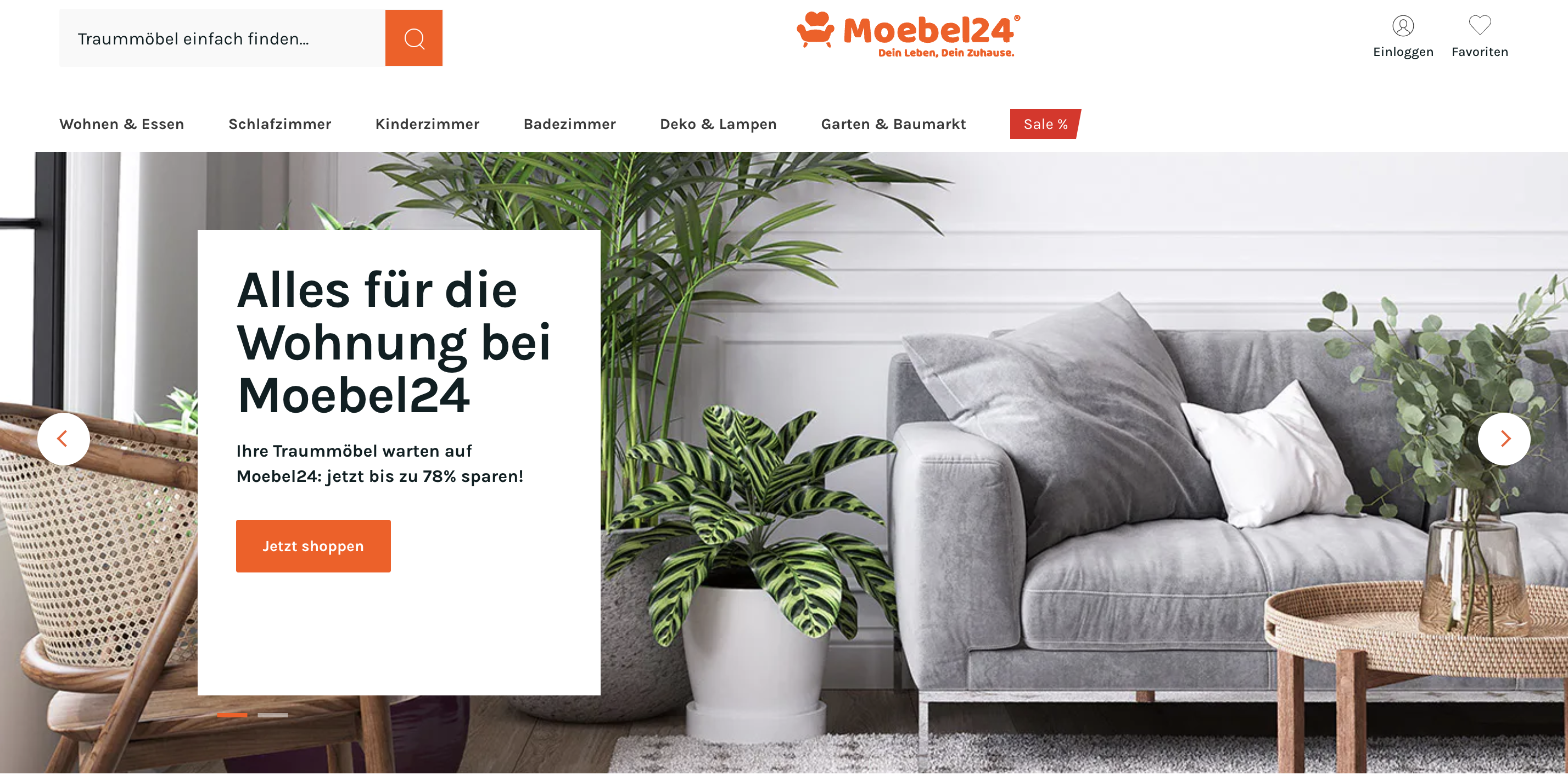 How did the pandemic impact the furntech industry in particular? Has there been any downtime here due to a shortage of raw materials or perhaps you rather experienced the so-called pandemic growth?
We had exactly 2 weeks of demand drop followed by a massive demand jump. This was largely driven by lockdown situations – firstly driving purchase behavior stronger from offline to online, and secondly by creating much more demand by home-bound consumers, who typically would have spent the budget on traveling.
If you remember, in May 2020 you could have basically only hoped your outdoor furniture would still have been delivered by late fall.
The supply side issues started showing from late 2020 – more caused by the unexpected demand explosion and lesser by raw material or logistics price increases. From 2021 the logistical issues became more meaningful although not across all suppliers. As a 3P marketplace with thousands of merchants we were basically always able to provide high product availability in any category with very few exceptions.
The share of e-commerce in total sales has declined for the first time in a long time this year. Is this something we need to worry about?
Well, as mentioned earlier the demand explosion in 2020 was not entirely driven by an offline to online transition, but certainly strongly supported by pent-up demand – pulling sales forward which would otherwise just happened later. 2021 naturally could not hold the growth rates and we expect the demand to normalize now in 2022 after those 2 highly volatile years. Overall though the online transition has leapfrogged about 2-3 years in development and this is going to stay.
Your EBE 2022 presentation is titled "Platform Extreme – the new era of marketplaces post pandemic". What's going to be this so-called "new era"?
Without pulling down the curtain too early – I can say that I would like to discuss our view on the changing landscape of eCommerce and the role of marketplaces going forward. The concept of marketplaces is changing and this brings big opportunities but also threats for lots of players on the supply side. One of the topics will be how to co-exist and a lot of analogies can be drawn from W2/content industry – where Google became itself "the market", when in eCommerce also players become the entire market.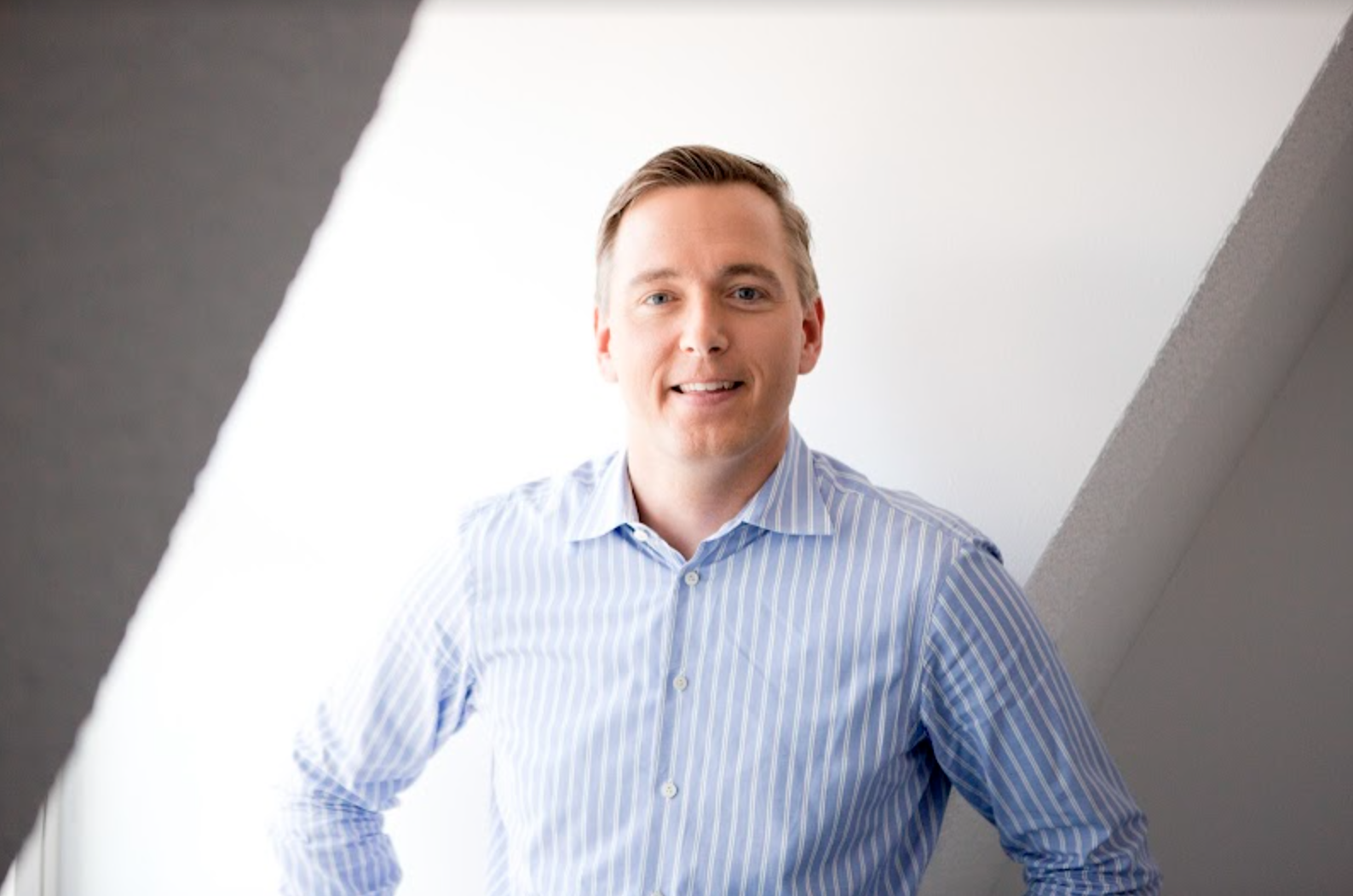 How did marketplaces survive and thrive during and post pandemic, in your opinion? Any lessons learned?
As stated earlier, marketplaces were far less affected by supply side issues compared to regular etailers. The "portfolio & aggregation strategy" of a marketplace enhances overall longtail availability strongly. There are some numbers out there which show that marketplaces also leapfrogged a few years in development pulling in a lot of new customers, which are going to stay. Hence the overall market share of marketplaces increased significantly.
Some marketplaces went in radically focusing entirely on new customer growth by shifting all logistics capacity to essentials and adding overall capacity at an unseen speed (which created other problems in 2021).
You've mentioned vertical marketplaces. Are they going to dominate horizontal marketplaces?
This would depend a lot on the categories. Categories like Home & Garden are difficult to provide with a good user experience on generic marketplaces, which are trying to unify the same purchase experience for a pack of tea bags like for a 5-seater sofa. Try finding a sofa on Amazon for instance.
In general you will find vertical marketplaces much more relevant in higher value, complex product categories – where both product information & structure but also the user interface makes a big difference in how willing shoppers are to make a "riskier" non-touch online purchase.
Horizontal marketplaces with always dominate lower price categories for lesser complex products and with better logistics speed.
Marketplaces in 2030. How is it going to work from your perspective? Will standalone shops online basically rely on marketplaces to survive?
So if you believe that certain marketplace will become "the market" then standalone shops will retain their ability to differentiate with branded content and product differentiation just like on a regular website. However, the attention will move from operating your own website – often largely dependent on an ever declining number of Google shoppers – towards managing your seller website. In such a scenario the regulators will also assure fairer ability to compete on the marketplace and for brands to build out their presence. The horizontal marketplace becomes the operating system or infrastructure of eCommerce. There will still be space for category killers with a strongly differentiated offering, superb product, content and service.
Let's circle back to Moebel24. What are your plans for 2022 and beyond?
We are still at less than 15% online penetration for home&garden category in most markets. There is a very long way to go still. We want to continue to make purchasing home & garden products as hasslefree and seamless as possible as this is the major barrier for faster online adoption. For us this means further significant improvements in online product visualizations, but also pre- and post-sales consultative servicing in a safe and protected shopping environment. Adding more international partners and offline boutiques to our catalog is also a key goal.
Hungry for more e-commerce tips?