Product descriptions are essential to convince customers of the products and to support a purchase decision. They are the first impression of the product and should be as detailed as possible. Furthermore, they should contain all information, especially in fashion and lifestyle, where it is crucial that product descriptions are designed appealingly to encourage customers to buy.
In this article we will show you how to write creative texts about fashion and lifestyle for e-commerce. Besides that, we will show, how you can save your time and make this process more efficient.
Why is it necessary to write good fashion product descriptions?
Keep the description clear, interesting, and informative by focusing on how the product will help the potential customer instead of listing every single feature. Product descriptions not only help them to understand what they are looking at, but also boost search engine rankings. The reason therefore is that people who are searching for specific products use terms and keywords associated with these products. If you include them in your descriptions the search engine recognizes that your product description is exactly what the customer needs.Coming up with product descriptions for fashion and lifestyle products can be difficult. Your task is not only to describe the item in detail, but also to consider what the target group is and what is popular or in fashion at what time of the year. So a good product description means being diligent and creative. And the work is worth it, because the texts on the product pages play an important role.
Product texts for the fashion industry
Texts need to be creative and catchy. You should make sure that potential customers have a clear understanding of the garments, for example the fabrics, colours, shapes, and sizes. Furthermore, emphasize brand values in product descriptions is also an effective way to build trust with customers.
Storytelling is more helpful here than just listing facts and features. For this you can explain the item in a narrative way that makes potential customers visualize themselves wearing or using it. Describing how a particular piece can be combined with other items for specific occasions is also important: "This blouse goes perfect with this skirt for the business dinner", or "These shoes will look great with jeans at a cozy get-together with friends."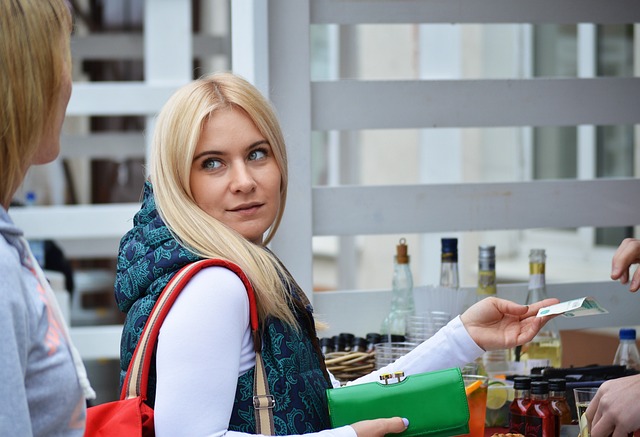 It takes a lot of time to write a great product description, but it's worth the effort. High-quality texts help customers to make a decision and can lead to more sales. To save time at creating these texts, you can take advantage of AI-based software solutions for this and tasks such as search engine-optimized article writing.
What makes a good fashion text?
The key characteristic of the target group for fashion online stores is that they usually know very well what they want. Therefore, it's very important that product descriptions are correct and include all relevant information.
Fashion product descriptions need to be on-point, not only specifying the details of the clothing item but also using creative and accurate keywords. This will enable potential customers to find your product easily when they search online.
By taking the time to do keyword research, you can ensure that your website is easily visible to both -users and search engines. This will result in more visitors and customers for your business.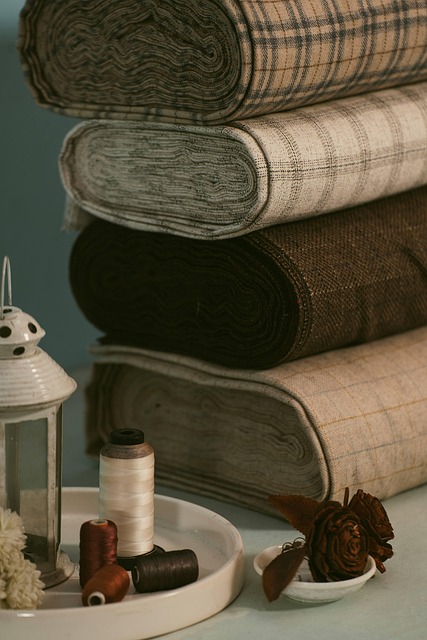 Tips for Fashion Copywriter
Fashion is all about emotions, so it's especially important to include this in the descriptions. The right words can convince potential buyers so that they immediately want to have and buy your item. But how do you find the right words? We have some tips for you:
Describe the benefits and explain that your product is the solution to the customer's problem.
Use present tense to improve clarity and connect with the reader
Structure your descriptions so that they are easy to understand and read.
Write short sentences: this makes your description more dynamic.
Use persuasive language to convince potential customers of your product's benefits, but take care not to oversell it.
Product photos are important on product pages: High-quality images are worth more than just words. So make sure to use professional pictures in your product descriptions.
Avoid making statements that are too general. What the customer is interested in is for example whether the blazer is hip-length or whether the fabric is warming or breathable – focus on added value.
Writing about fashion isn't just about knowing about trends. It's just as important to be familiar with materials and processing techniques. Whether fabrics, cut or fit – the use of technical terms can help customers to see whether the article meets the requirements.
Auto Generate Product Descriptions Using NLG
An average e-commerce store has more than 1000 products. So it's no wonder that many of them use AI/NL generators to create their product descriptions. This is often the only way to keep up with demand and still deliver high-quality descriptions.
AI/NL generators process product data and create content for each article. This saves time for content managers who would otherwise spend hours writing unique texts.
How to generate Fashion Product Descriptions from Data?
One of the most effective way to get creative fashion texts in a short amount of time is to use NLG tools. With the help of these AI-based solutions, you can generate unique and interesting product descriptions from existing data.
With this technology no generated text is like another. It can also be very helpful in creating product descriptions in multiple languages.
The text software always creates high-quality product descriptions from the data. So much so that not even Google can recognize these texts are machine-written. That's because the platform is "trained" to understand semantics – the meaning of words and phrases – and to use them in contexts where they make sense. For example, once the computer understands that cashmere is not just a string of 13 letters, but a type of fabric used for luxury items like sweaters, it can form appropriate sentences. In this way, an infinite number of unique product descriptions can be created easily. Detailed product data maintenance is the key to generate product descriptions with high quality and automatically. No matter what you'll sell – dresses, coats, or children's clothing – you need to make sure that your data is accurate. This will determine the length and quality of your product descriptions.
Summarize: what do you need to do to write sales-driving clothing product descriptions?
If you take SEO into account when writing your product descriptions, you can attract more customers and better communicate the benefits of your product.
Make sure that all the important criteria that are relevant when buying clothes are mentioned in the text
Make your product descriptions detailed enough so that the visitor does not have to leave your website to look for more information on other pages. Otherwise, this can lead to the loss of a potential customer.
Clear statements about the product and an emotional appeal at the same time – this is the key. The descriptions of your product range must be detailed enough to inform the customer sufficiently and emotional enough to encourage purchase.
About the authors:
Awantego is a full service agency with the main focus on automated unique content. We create automated content for a wide variety of products and sections since 2015 — from cat litter boxes to furniture and plaid shirts, everything is possible. However, product descriptions aren't our only core competence. We can generate automated reports for different topics like controlling, sports, weather and much more. The good thing about it: All texts are of excellent quality, individual and optimized for search engines.