With around 250 exhibitors on site, the E-Commerce Expo Berlin will return on February 23, 2023. In addition to meeting renowned companies like MyToys, Douglas, Otto, TUI, Shopware, or Checkout, visitors will have the opportunity to benefit from their expertise. Even the smallest retailers and businesses can present their innovations and use cases to over 8,000 people – if they succeed with their topics in the Call of Papers competition.
Tackling ecommerce challenges
The dwindling consumer mood is also putting the brakes on the soaring growth of online retail. When times are tough, helpful advice, valuable inspiration, and shared experiences are even more valuable. And that's what the E-commerce Berlin Expo is all about. This event provides the perfect platform for everyone to showcase their expertise and knowledge related to e-commerce.
Here comes Call for Papers
Each year, the event features a Call for Papers competition, where interested parties propose topics for presentations during the conference. Everyone is invited to submit their ideas and have them judged by the audience and jury board. The speakers can include: retailers, store operators, merchants, manufacturers, ecommerce specialists. Additionally, service providers are welcome to present their services on stage as part of a case study, ideally in collaboration with their customers. Last year, for example, Claneo and Henkel presented how Search Driven Content Marketing works in practice. NETSTOCK Europe and KoRo provided tips on how companies can defend themselves against supply chain interruptions. Call for Papers is a great opportunity to showcase expertise, statistics, results, and assets during the Berlin event in February 2023.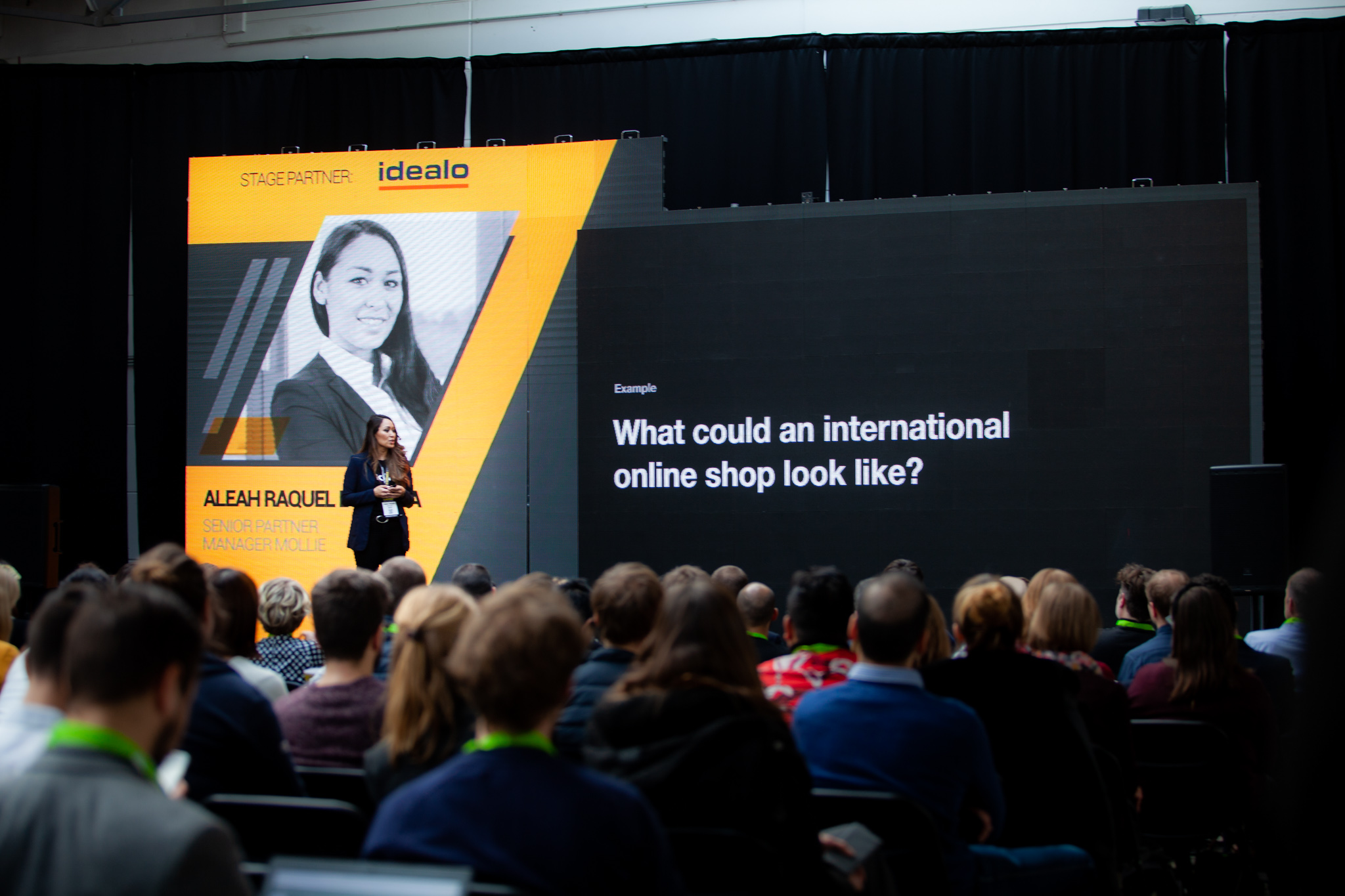 Exciting topics to pick for Call for Papers submissions
Digital commerce channels harbor various shoals and, especially in turbulent times, everything has to move even faster. Therefore, many questions arise that speakers are welcome to answer: Which tools help to optimize the flow of goods or commercial processes? What marketing activities can be used to support the sales process? What does optimal store usability look like, and which connections should be considered in 2023 – especially in view of the growing importance of marketplaces in 2023? Where can social selling and conversions be optimized or facilitated? And of course, the most important of all, according to advisory board member Thomas Ficht, Head of Payment at MyToys: Where are customer behavior and habits heading? It may be a good idea to submit your proposal if your expertise addresses any of these questions.
Call for Papers mechanism
The deadline for submitting presentation topics and applying for a speaker slot at the leading industry event is September 30, 2022. It is free to participate – even if you are not an exhibitor. The first stage is an independent audience vote, which begins on October 1, 2022.
Following that, an expert advisory board will select the winners from among the favorites, whose topics will enrich E-Commerce Expo Berlin 2023.
Who will be rating submissions in the second stage of voting? Advisory board members can be found below:
Who were the winners of the Call for Papers last year? Here is a 2022 speaker excerpt:
Amazon Deutschland, Rolf Kimmeyer
Delivery Hero, Frédéric Lamotte & Inés Fernández
DKB Service, Dominique Leikauf
Henkel, Peter Hartmann
HomeTiger, Miro Morczinek
Hubspot, Ben Harmanus
MediaMarktSaturn, Matthias Genz
MissPompadour, Erik Reintjes
MYTOYS GROUP, Monique Paulsen & Thomas Ficht
notebooksbilliger.de AG, Fabian Nösing
Otto, Jörg Heinemann
Sky Deutschland, Cengiz Duelger
THE KADEWE GROUP / Philipp C. Engelmann
TUI.com, Christina Wolff
Vodafone, Andrzej Kawalec
Wish (ContextLogic), Sakina Hitzemann
Zalando, Fathy Abdelmonam