Are you aware of the upcoming trends this year? Because if not, we have a report for you from Catawiki that outlines 5 trends in 2023 you may not have heard about. Read the report here or get familiar with our article.
Enjoy your reading!
Trend 1: Beyond Normal
Overall, 2023 is a year for breaking free from traditional design and fashion norms and expressing one's unique style.
👉 No norms and rules
In 2023, individuality and personal style will reign supreme, with no rules or norms dictating fashion or design. Gender-specific collections are becoming outdated, and fluidity is a must. The SS2023 runways showcased men wearing sheer fashion and trompe l'oeil prints alongside female-identifying models. Bold, colorful gemstones are also becoming increasingly popular, with D&G's Rainbow Line exemplifying this trend.
👉 Maximization
Maximalism is also in, with bright colors, bold patterns, and contrasting styles dominating contemporary art and interiors. The #cluttercore trend on TikTok is a prime example of maximalism, showcasing interiors densely cluttered with brash objects.
👉 Technology driven art
In terms of technology, NFTs will continue to rise in popularity, with projected 8.09 million active European traders in 2023. New generative A.I. platforms, such as DALL-E 2, Mid-journey, and Stable Diffusion, are changing the way artists work. A.I. will complement, not obliterate, contemporary art, as seen in the works of Francien Krieg and Robert Kohlhuber. 
Trend 2: Nesting
The trends for 2023 focus on individuality and comfort in both fashion and home design. Gender-specific collections are out, and maximalist styles with bold patterns and colors are in.
👉 Curves
Homes will be filled with pieces that contribute to a serene living environment, with softer edges, unconventional shapes, and collections of minerals and vintage tarot cards. Round furniture will be favored over sharp corners to promote relaxation and hospitality.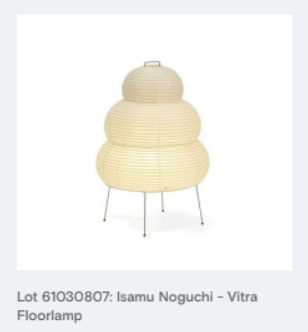 👉 Analog hobbies
People will spend their spare time on analog hobbies, such as vintage board games, Christmas villages, and trainspotting, to counteract increased screen time during the pandemic.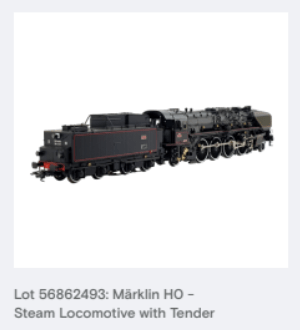 👉 Ethereal treasures
Spiritual objects such as minerals, birthstones, and tarot cards will also see increased interest in 2023. Medievalist Marisa Galvarez stated in a Stanford News article that they satisfy the desire for something physical that embodies spirituality. New technologies such as AI and generative platforms will take flight and explore the boundaries of imagination, complementing rather than obliterating contemporary art.
Trend 3: Y2K is Now
The trend of Y2K, the dawn of the digital age, is making a comeback with consumers aged 25-35 who have the highest median disposable income. The nostalgia for the early 2000s, a period of simple, blissful ignorance, is expected to drive the trend in 2023.
👉 Pop culture riders
Pop culture rides made famous in 2000s blockbusters, games, and Japanese drifters featured in Fast & Furious are taking the spotlight in 2023. Vintage Jeeps used in Jurassic Park and lesser-known JDM cars like the early '00 Toyota Celica, Subaru BRZ, and Mazda MX-5 are becoming desirable.
👉 Y2K collectibles
Ipsos' Millennial Myths and Realities Report states that millennials spend 24 hours a week scrolling and swiping on their phones, so they are expected to seek collectibles that transport them back to their carefree past. The resurgence of Y2K collectibles includes compact digital flash cameras, flip phones, and wired headphones.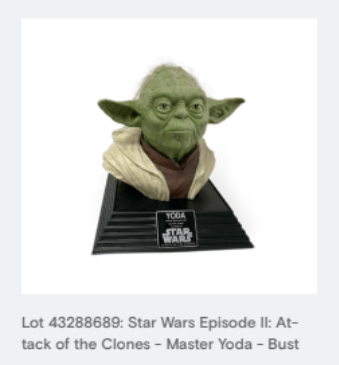 👉 Millennium mode
Y2K fashion is also making a comeback with it-bags, oversized sunglasses, and toned-down silhouettes. Balenciaga City bags are an example of this fashion trend, as they became popular due to their logo-less, relaxed and unstructured silhouette and were worn by 2000s It girls like Kate Moss, the Olsen twins, and Nicole Richie. 
Trend 4: New Heroes, More Narratives
2023 will celebrate change with underrepresented faces taking center stage, such as historically marginalized athletes and female winemakers and distillers who will finally get the recognition they deserve. Overall, 2023 is about more inclusive narratives and special objects that tell a story that everyone can relate to.
👉 Independent Tastemakers
Expect to see more diversity in who is celebrated, with rule-bending creativity in both the way spirits and wines are produced and consumed. Wine producers and distillers who put a new spin on long-held traditions will become more present.
👉 Sports Reframed
The sports industry is becoming more inclusive than ever, with female athletes and Paralympians leading the way. Sports Memorabilia expert Wouter Waaijers recognizes this trend. For the first time, Panini produced a low-print run of stickers for the FIFA Women's World Cup in 2011, but the press didn't pay much attention to it. Due to women's football getting more attention today, these Panini stickers have skyrocketed in value.
👉 Rising Regions
The UK is among the industry newcomers, as climate change has encouraged winemakers to look further north for suitable climate and geological conditions, and Southeast Asia is the whisky market to look out for in the coming year.
Trend 5: Alternative Investments
By 2023, traditional investment assets such as whiskey, vintage watches, and classic cars will be replaced by new alternatives.
👉 Heirloom Pieces
People invest in items that reflect their passions. This includes heirloom pieces like the Bottega Veneta Cassette Bag, vintage gem-embellished brooches, and classic cars at more forgiving price points, such as the Volkswagen Golf GTI MK1. 
👉 Affordable Quality
Any classic car in pristine condition is a good investment, regardless of price. Some, however, will opt for quality classics at a more forgiving price in uncertain times. As an expert in Classic Motorcycles, John Searle recognizes this trend as well – lighter and more affordable bikes like the 250cc Triumph Tiger Cub are rising in popularity.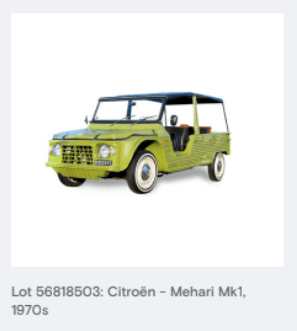 👉 Malternatives
Additionally, there will be a move towards alternative spirits like cognac, armagnac, and grappa, which are more affordable than traditional investment spirits. Expert in Spirits, Nicolas Heidrich, suggests investing in a good cognac from the 1950s or 1960s, as they are expected to double or quadruple in value. Investment-worthy beers have also become more popular.
Over to You
Knowing the trends is important because it allows you to make accurate decisions in advance. You can also understand what is the source of change in society and go with that movement to get ahead of the competition in advance.
Subscribe to our newsletter to stay up to date. 💪