We're more than happy to introduce some speakers of our upcoming E-commerce Berlin Virtual conference.
Today, we decided to invite Claes Larsson from flaconi for a virtual cup of coffee to talk about "Operational Excellence" topic. Enjoy!
Hey Claes! Long time no speak – I remember you rocking the E-commerce Berlin Expo stage. How are you doing?
Hello! Thanks very much for having me again – really honored to be here! It was great fun to talk about the pain points in the purchase to pay processes last time and this year's theme actually touches the same topic in a sense.
Why did you decide to join us at the Virtual edition?
I think your events have been very well organized in the past, with a lot of interesting topics, inspiring speakers and even though I personally prefer live discussions as you can directly interact with listeners, I am very happy to be part of the virtual version of your event now and can't wait to see how it goes. It is a first-time for me to present in a studio setting and I am very excited!
Contributing last time was very rewarding for me, on a personal level, and that is of course also an important factor. I love to talk about these subjects and I am quite passionate about it. I see so many companies suffer from poor processes and badly handled data – who wouldn't be enthusiastic about a positive change?
What are your responsibilities on a daily basis?
I have reshaped the team from a system based responsibility to a product driven center of excellence with automation and operational excellence as guiding stars. That also means that I have more than doubled the size of the team in less than a year and introduced supporting fictions as well as several product owners.
As a matter of fact, we are currently recruiting to further strengthen the process based approach to accounting and finance operations.
Can you tell us more about your team? How do you work now in a remote environment?
That was a bit tricky, especially when you take over a team you do not know – I started fully remote – and furthermore are hellbent on restructuring while also running a few big projects like an ERP upgrade.
It has however worked better than I could imagine, and I think one reason is that team spirit and a family feeling amongst the team members have been a priority for all of us. That breaks down the "screen barriers" a bit.
Your presentation is titled "Operational Excellence". What are you going to cover?
Operational Excellence begins with a mindset and a holistic approach. This is often missing in a modern and tech driven organization where we pride ourselves with speed. Unfortunately that speed in product development often means slower, messy and manual processes.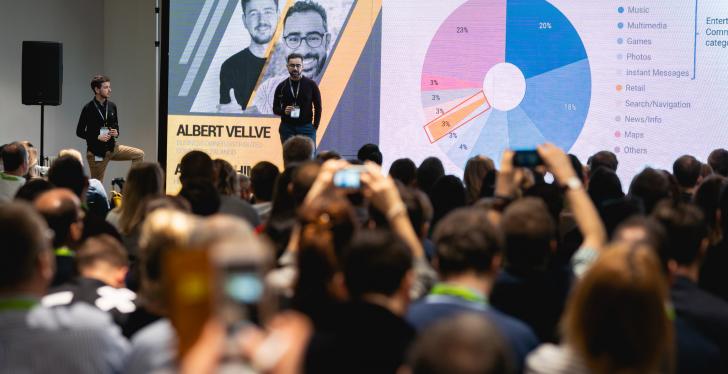 That's where my starting point comes from, and I will discuss reasons, examples and solutions, as well as giving a few tips on how to start the journey.
What should e-commerce owners focus on in the upcoming years?
Are you kidding?? Operational Excellence of course!
Hungry for more e-commerce tips?
Register for free ticket to see Tom's speech —> Click here