We're more than happy to introduce some speakers of our upcoming E-commerce Berlin Virtual conference.
Today, we decided to invite Matthias Genz from MediaMarktSaturn for a virtual cup of coffee to talk about "Der "E"mployees Faktor in E-Commerce" topic. Enjoy!
You joined MediaMarktSaturn almost 18 years ago! That's really impressive. Can you share with us your story of how you joined it?
In 2004 it was a pretty big thing for me to be selected as 1 out of 400 for a vocational training in IT Management at Media Markt. I originally applied for a position in retail but the manager asked me if I would like training in the more future-oriented sector of IT Management, which I did.
You're a Chief Administrative Officer in the group now. What do you do on a daily basis?
As CAO, my primary focus is to improve the back office processes in each of my five stores. The most crowded touchpoints such as service departments, warehouses and cashiers must be synchronized perfectly.
Together with the Chief Customer Officer for each store, we have responsibilities for ensuring that our employees are able to do their best for our customers and ultimately help them get the best CS possible.
How do you work now in a remote environment, with your team?
Apps like Teams and Yammer helped us to stay connected with our employees.
Because of the short-work of roughly thousands employees we are running business with a reduced number of employees. So I have to be and want to be there for my teams in person.
You've just launched MediaMarktSaturn marketplace with ChannelEngine. Why did you decide to do it?
We have long waited for this marketplace. It is the next logical step in fulfilling our vision of an 360° Omni-Channel environment. It expands our capability to offer and deliver products we do not stock regularly.
What are MediaMarktSaturn plans for 2022?
Our plans for 2022? We will be satisfied when we are allowed to open our 450 stores in Germany again without any "Test & Meet", "Click & Meet", or "Click & Collect" restrictions. We are working diligently on a frictionless customer experience across all channels and expanding our smart store concepts for example with in-store positioning.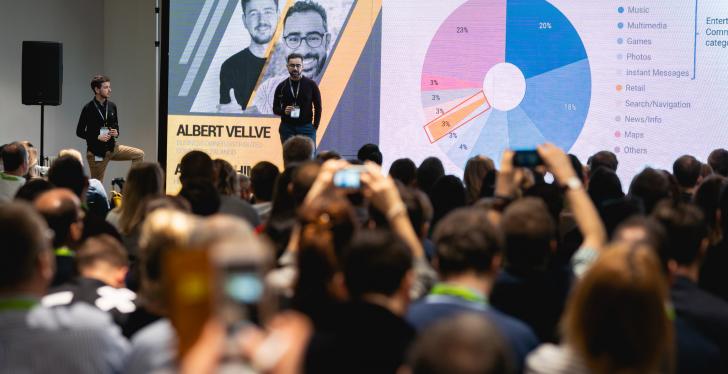 Your presentation is titled "Der "E" Faktor in E-Commerce". What are you going to cover?
It will cover different aspects of how technology solutions are great, but you also need to pay attention to the employees on the other hand. Employee participation is pivotal to a successful implementation of technology. Examples of both successful and less successful implementation will be reviewed.
You describe yourself as "a passionist and film enthusiast". Which film, in your opinion, should every e-commerce owner watch – and why?
Danny Boyle's "Steve Jobs" is not a specific E-Commerce movie, but if you find yourself stumped at any time, just pull out a pen and watch it. Why? Because it illustrates that one need to be brave and follow their creative ideas regardless of obstacles. Even after failing in his earlier years Jobs kept going and left an incredible dent in the universe. In Germany we see failure as the end of the process, not the beginning. This is why we need a better failure culture.

What should e-commerce owners focus on in the upcoming years?
To strictly follow the Omni-Channel approach, every time, everywhere. The tools are already at our disposal however the market is extremely fluid. It is therefore inefficient to try to setup their own solutions. Collaborate with other businesses to pool their expertise.
What are the e-commerce marketing trends to watch for? What do you think that is "the new black" in the industry of e-commerce?
I am not an expert in marketing, however I believe that Artificial Intelligence will grow in importance as it allows for real-time, data-driven advertising.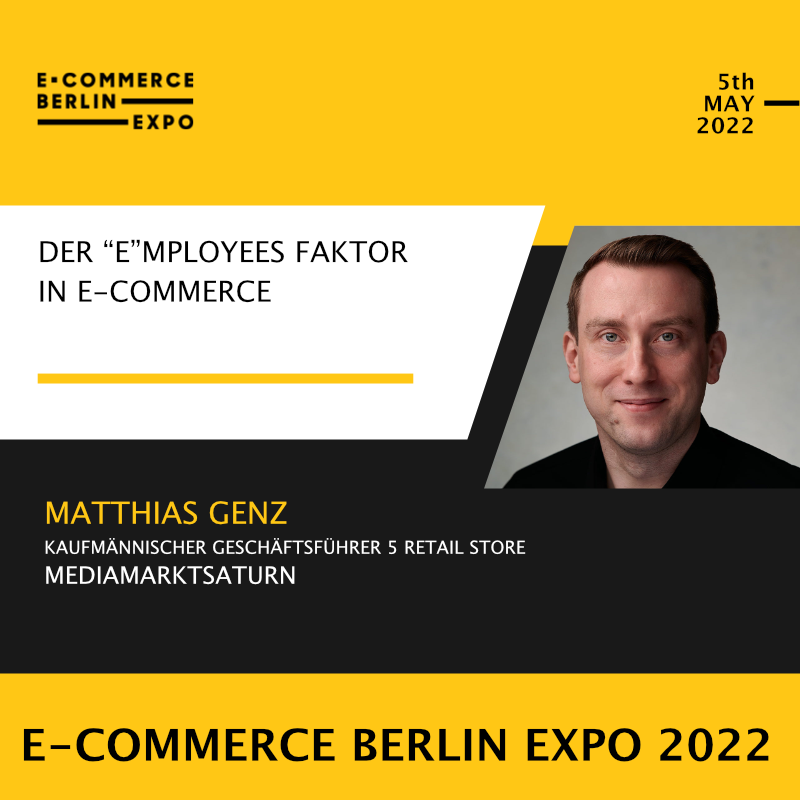 Hungry for more e-commerce tips?
Register for free ticket to see Matthias's speech —> Click here