We've got another insightful interview for you! Tino Hartmann, CEO of Baby Sweets, answered our questions. Keep reading to find out how to run successful marketing campaigns for an online store.
Can you tell us the story about the foundation of Baby Sweets?
Tom and I know each other for several years, starting a business collaboration with a browser-based soccer management game which we turned into a small web design agency later. For some years, during our education (Tom studied mechatronics, and I made my exam on business management), we developed a few web projects for ourselves and some clients. Finally, we decided to set up our Facebook community in early 2014. Our aim was to present nice and extraordinary products to our followers in order to grow our community. We noticed very fast that moms and young families are very keen on interacting with emotional content on social media platforms. By the end of 2015, we reached our first 100k followers on Facebook and decided to found Baby Sweets in April 2016. In the first step, our plan was to develop a marketplace similar to Dawanda or Etsy, but finally, we decided to set up our own webshop focusing on our own exclusive baby fashion brand. For this reason, we decided to develop our own designs and build our own production lines within the European Union (Poland). Until today our own collections are responsible for more than 55%+ of all revenues.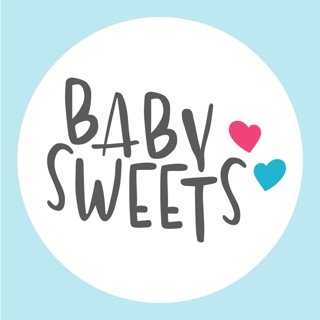 As a CEO of Baby Sweets, you probably have a vast number of responsibilities. What are the main tasks you focus on?
Main tasks I focus on at Baby Sweets are marketing, process optimization and IT. For sure, there are even more topics I handle with, but there are several advantages on sharing responsibilities with my co-founder Tom.
You have impressive experience in online marketing. How does it help you in running an online store?
In my opinion, it's a very big advantage in knowing how to get in touch with your potential customers. I suppose there are a lot of startups developing great products or having great ideas but are not keen on getting their products to their audience in a cost-efficient way.
We decided to build up and validate our marketing channels first before we've set up our webshop ("product") – this made it even easier to get the first steps into the market. Finally, besides knowing who your target customers are, it is most important to know how they behave and on which touchpoints you're able to get in touch with them along the customer lifecycle. For sure, a good marketing background helps a lot in running a successful online store in times of big marketplaces.
What is Baby Sweets' advantage over the competition? How do you try to meet customer's expectations?
We decided to focus on a certain niche first – that's baby fashion and accessories. We see a high demand in this niche for exclusive and price-competitive baby fashion and want to make Baby Sweets known as the #1 baby fashion brand in german-speaking markets.
Besides exclusiveness and cute designs, moms are always keen on getting the best quality for the best price-performance ratios. For this reason, we decided to set up our production within the European Union in Poland in order to be able to guarantee high-quality products and making processes in purchasing and logistics even smarter. Our community is one of our biggest values, and the direct feedback we get from our (potential) customers can be used to develop new designs and products, which takes away a lot of risks in the supply chain. Using all this soft data made it possible to set up very efficient processes from the first day on. We keep with the times, being able to have a going-live-time of a product or new collection within 6 weeks. You might all know how long it takes to get a container shipment from far east into your warehouse…
On Baby Sweets' Facebook page, you have gathered already over 420K followers. That is quite impressive. Do you have any advice for online retailers on how to promote their businesses on social media?
Thank you! In my opinion, there's still a big shift going on in the social media landscape. We see quite a lot of young people using Instagram, TikTok, and so on while our target audience is still more keen on using Facebook and Pinterest, for example. So finally, it all depends on your target audience to find the best strategy for promoting your company or products on social media. It got harder from year to year, keeping organic growth and reach unless most platforms want their advertisers to use their paid channels. Nevermind, you should always see a social media platform in total and evaluate the influence of paid traffic on your organic reach as well.
Anyway, you should be able to catch your potential customers with your message within the first seconds – that means you have to target them in an emotional and eye-catching way. If you don't have good creatives and a good (brand) marketing strategy you won't get good KPIs on your marketing channels.
During E-commerce Berlin Expo 2020 you are going to talk about 1: 1 personalization in E-commerce. Could you unveil some details about your presentation?
We started an internal project on 1:1 personalization in May 2019 and are still in the process of aggregating our data down to the single customer. I will share some insights from setting up a good 1:1 personalization strategy to placing the right message or offer to a single customer just in time from the experiences we made within the last months. Some buzzwords: infrastructure, customer clusters, big data…
Can you identify the main trends in e-commerce for 2020?
I think there won't be the main trend in 2020 as e-commerce develops not only within 1 single year. Buzzwords like "mobile commerce", "artificial intelligence" or "augmented reality" should be in mind of all e-commerce companies, but finally, it's up to every company to identify the most promising topics themselves, depending on their own strategies. In my opinion, it doesn't make sense to focus on "augmented reality" when your target audience isn't keen on using this technology. From our side, there will be an even bigger focus on combining artificial intelligence with our internal processes in order to get even quicker access to and analyzes from the big volume of data we receive with every single visit of a customer in our webshop. Know your customer – just in time!
What challenges will Baby Sweets face in the next few years?
Growth and keeping processes efficient. We're currently in a very exciting phase making. It is necessary to set up structures for future growth, e.g. via internationalization.
Thanks for your insights, Tino!
_________
Hungry for more e-commerce tips?