After the rush of year-end business, online retailers are gearing up their business for the best possible sustained high sales in the new year. Find out from UX expert Johannes Altmann and ePages, a leading European manufacturer of commerce platforms in the cloud and exhibitor at the E-Commerce Berlin Expo (EBE), which content in the online store has an impact on sales and why "simple" sells better.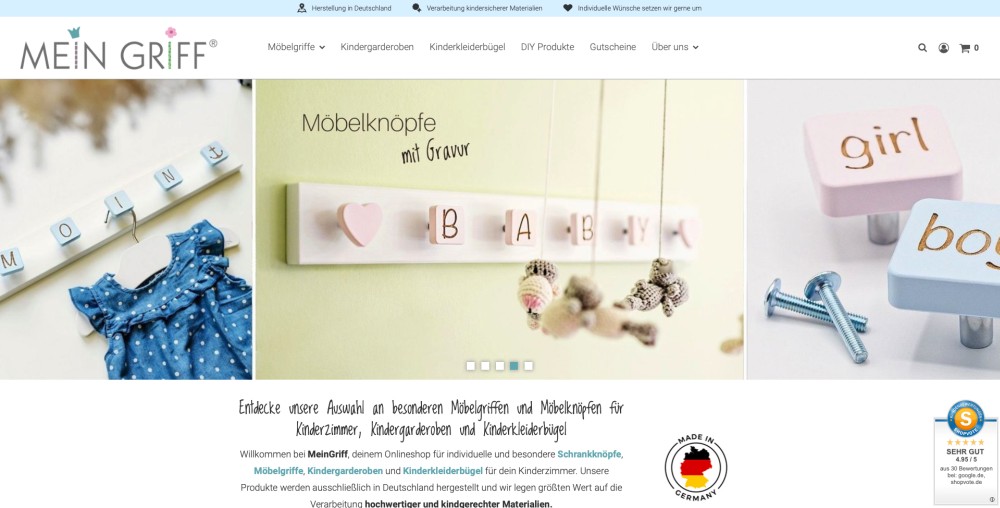 Together with GFM Nachrichten – Digital für Handel und Marketing, E-Commerce Berlin Expo asked ePages for tips for powerful online stores:
What makes a good online store?
Of course, products should be the focus of every online store. How merchants can properly stage them depends on the items offered, the store system used and any associated programming skills.
They also need to ensure "customer happiness" by improving communication with customers to provide a sustainable buying experience. Johannes Altmann from the UX community platform K5 Shop Insights is an expert in the field of "usability", i.e. user-friendliness in e-commerce, and can therefore provide valuable practical tips. In his opinion, the following factors, among others, are crucial for a user-friendly online store:
Structure
Inspiration
Communication
Structure
In contrast to marketplaces, online stores offer an individual space for selected products. To ensure that customers immediately find their way around and do not abandon their search, it should be immediately clear what product range the store offers.
For the header, depending on the product range, about five to seven main categories are considered a good guideline to define what the company offers. The design, logo and slogan should also be in line with the store's theme. Dealers who offer isolated products that fall outside these categories do not necessarily have to be included in the online store. Placement elsewhere, for example on marketplaces, can pay off significantly better in individual cases.
The online store MeinGriff.de presents its range under the motto: "Making the world a little bit more beautiful every day". The lovingly designed furniture knobs, furniture handles and children's wardrobes are manufactured in Germany and are particularly durable due to their high quality. On the home page, the handles are staged so that their use is immediately clear to customers.
Keeping your own online store always up to date can also be expensive and time-consuming. Small adjustments via agencies are usually associated with high additional costs. With online store construction kits such as those from ePages, merchants can get started in no time at all and set up and operate their own online store without programming knowledge and automatically keep it up to date at all times. Already more than 60,000 active online merchants in Germany use the offer.
Inspiration
Smaller companies in particular should use the knowledge of their products profitably for their store. Through personal selection of the range and regular interaction, they usually know their products better than larger competitors.
This practical knowledge can be inspiring and helpful for store visitors. Content that is as authentic and honest as possible has a positive effect on customer satisfaction and can help turn new customers into existing customers. Retailers should ask themselves the following questions:
What is the background story of my product?
What can I say about the origin of the product or its ingredients?
What can the product be used for?
How can the product be combined?
What is the best way to use the product?
What is the best way to clean the product?
What experiences have other customers reported?
Information like this can provide valuable incentives for potential customers to convince them to use the products in the online store. This strategy is also known as storytelling. In the best case, the content in the online store creates an emotional connection to the products and the brand. Read more practical tips for the right storytelling here.
Information like this can provide valuable incentives for potential customers to convince them to buy products from the online store. This strategy is also known as storytelling. In the best case, the content in the online store creates an emotional connection to the products and the brand. Read more practical tips for the right storytelling here.
Communication
Especially during the ongoing Corona Lockdowns, many companies realized how important customer engagement was to the success of their business. Many brick-and-mortar stores had to rethink their entire communication and sales channels and could only reach their customers online.
Even after the end of the lockdowns, the relevance of online channels for companies is not diminishing. One reason for this is that regular communication via the online store, newsletter or social media platforms ensures greater reach. Customers get in touch with (new) products via the additional content, feel anticipation, get inspired and become loyal to the brand.
For content on social media, retailers should be guided by the platform. Trending channels like Instagram, TikTok, Facebook, or Pinterest have a claim to entertainment and inspiration, while LinkedIn is suitable for targeting other businesses (B2B). Retailers should consider what story they can tell with their products in 2023. To check what content is doing well on each channel, analytics tools can help. Cross-channel reporting is provided by tools such as rankingCoach, Meta Business or Buffer.
Last but not least: identify customer groups
Even through intensive customer communication, retailers may not personally reach all customer groups that visit their online store.
With online tools, customer behavior and characteristics can be evaluated with just a few clicks. From which devices do they access the store, which articles are particularly relevant, which pages and categories are clicked on frequently?
Such an analysis helps to adjust the content and design of the online store to those customer needs and to launch successful advertising campaigns. Analysis or tracking tools such as Google Analytics or the Facebook Pixel provide an overview of target group data in the first step, such as:
End device used (mobile or desktop).
Page impressions of the individual (product) pages
Dwell time on the individual pages
Clicks on certain buttons
The online store Heimholz successfully uses Google Ads for its innovative fitness equipment and wooden furniture in order to play out its campaigns in a target group-oriented manner and via the ePages store. With the integration of Shopping ads on Google, the ads can now be played out even more easily via all relevant Google advertising channels, which continuously optimize themselves through artificial intelligence.