Christoph von Bülow, COO of HolidayPirates, tells how social media done right turned a university dorm room blog with travel deals into an international brand with 10M dedicated Facebook followers, 200+ employees and offices in Europe and North America.
You are the Chief Operating Officer at HolidayPirates Group, one of the fastest growing Online Travel companies in Europe. What does your job entail? How does it affect people?
Christoph von Bülow, HolidayPirates Group: As COO, my role, together with the rest of the Senior Management team, is to help to guide every department at HolidayPirates Group toward our shared goal to inspire people to travel by providing the best value-for-money deals.
I work with each of our teams – from editorial to IT, marketing, CRM, HR, etc. – to make sure they are equipped with all of the tools they need to succeed. My main focus, however, is on the activities of content, partnerships and communications.
How large is the HolidayPirates Group team now? How many countries are you actively operating in?
We have 220 employees working across our six offices, including our headquarters in Berlin as well as offices in London, Lyon, Seville, Belgrade and Boston.
Altogether, we operate 10 markets in seven languages, and we have employees from 33 different nationalities.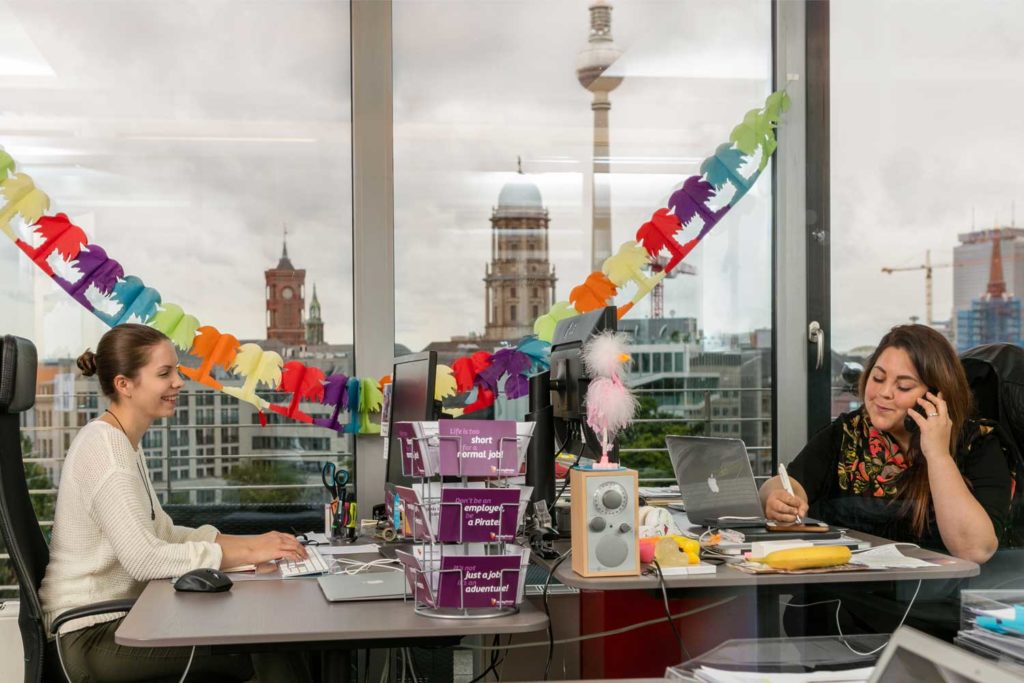 Are there any stark differences between the company's divisions? In other words, are you more unified across all your markets or are there any local differences that make each HolidayPirates market somewhat unique?
Although we maintain a consistent brand and user experience from country to country, we also make every effort to respect differences in local travel preferences and behaviour – for example, we recently expanded to the US, where consumers tend to take shorter vacations than Europeans do, so we've adapted our deal hunting approach accordingly.
We believe that you can't succeed in internationalisation without strong localisation, which is why we hire experts from each market.
That said, we try to be as lean as possible, as we're constantly developing our processes for higher efficiency. Some of our departments provide their services to all of the countries we operate in, such as Business Intelligence or IT.
How hard is it to operate internationally? What are the biggest challenges of international presence?
From the start, we built dedicated country teams to ensure that we would have the proper cultural understanding to interact with our audience in an authentic way.
To underestimate cultural differences is potentially the biggest mistake you can make, especially in a realm such as light-hearted social media!
What is HolidayPirates now – and what it used to be in the past? How has the company changed since its conception?
Wow — where should I start 🙂
HolidayPirates started as an university dorm room project in 2011 and has now become a company of 200+ professionals.
The website started as a simple blog where offers were published as soon as our editors discovered real value for money deals during their daily trawling through the "jungle" of offers online. These offers were pushed via Facebook and rapidly became viral, which helped HolidayPirates make a name for itself.
Today, though the concept remains similar, we are now able to reach our users through various communications channels. Touchpoints, like social media, App and direct messenger services became significant communication channels.
Due to our deals often being time-sensitive, we realised, as did our users, that eventually a more direct form of contact benefitted both parties. This allows us to communicate the deals faster and also allows the users to be informed instantly so that they don't miss their chance to book.
Internet has dramatically changed the way people travel – and plan their travels. What share has HolidayPirates had in this change over the last seven years?
Internet did change a lot of things in regards to booking travel. However, it did not change the fact that people filled with wanderlust were always on the lookout for a great deal.
At HolidayPirates we understood that the new generation of travellers were becoming more interested in experiences. Same can apply to those interested in Getaway. 
HolidayPirates share in this change has been made possible thanks to social media. Using our reach of nearly 10 million Facebook fans we have been able to inform the online traveller about how low prices can really go, while at the same time offering the user direct access to the low prices being communicated.
We are clearly able to see the development from researching and informing oneself through mobile and social to booking through these channels.

The HolidayPirates brand has its unique style of communication. Basically, everything is pirate themed. What is the company's inspiration? Generally, Online Travel companies pick a more neutral style. Everything is light-blue, packed with images of sandy beaches and hotel rooms with velvet curtains and plush carpets. And you are so different!
In regards to our pirate themed tonality, there are multiple reasons for this.
Firstly, our social media following seem to enjoy the lightheartedness of it all, hence why we have never changed this. This style began as our first deal-hunters saw themselves as pirates looking for treasure in the big ocean of internet travel offers.
Internally, we also call each other pirates, as we all love to travel and have had positive experiences by travelling domestically, but especially internationally. Exploring other countries with their people and their cultures is a passion we want to share with others. This is our motivation! The more we are able to impress travel enthusiasts and inspire them  to travel the more proud of our work we become.
The competition in the Online Travel industry is really fierce. What is HolidayPirates' position now? And what do you do to stay ahead of your competitors?
We are very proud of our position right now, we are closing in on 10 million Facebook fans and consistently winning user-voted travel industry awards in multiple markets.
This means that our users respect the work we are doing and are actively promoting us. We try to stay 'hungry' and close to our fans by communicating, interacting and serving valuable content to them.
We have a unique position today but we know that we have to develop the company further in order to stay competitive, relevant and unique.
In regards to staying ahead of our competitors, the key factor here is understanding our users and how they evolve. We continue to innovate with our services, for example, recently, after 9 months of user research we published a new app which allows for better user experience through new search features.
http://files.fp20.org/052P2g1l0l0T

Interestingly, HolidayPirates has an official Facebook group "Pirate Travellers" with around 5000+ members. It does not happen too often that a brand decides to create a Facebook group aside of their official Facebook page. Is this effort a part of HolidayPirates' wider marketing strategy?
We test as much as possible within social media and messenger services.
With a dedicated group like "Pirate Travellers" we allow a different focus in the social environment which allows a different communication and action flow with our fans. We realised that like-minded people needed a space in which they could share their travel tips with each other and so we set up a space specifically for discussing these tips.
Our aim is to inspire, regardless of whether we make money on every deal we post, we aim to convince the user that everything is possible, despite the budget.
Furthermore, with the latest algorithm changes, content from groups is preferred and receives more visibility. In order for us to understand and anticipate these changes, it's important for us to test everything.
Drawing on this and focusing more on HolidayPirates' marketing strategy: what makes your marketing activities effective? Every day, we are flooded with content, newsletters, push notifications etc. This is literally on ocean of marketing stuff. How do you sail to win in this daily race?
There are many techniques that we use to avoid drowning our users in an ocean of marketing.
Firstly, the tonality discussed earlier offers a less-invasive communication style. Being close with our audience and providing them with relevant campaigns is the key here. With our new app and WhatsApp groups, users are able to predefine locations, dates and holiday styles that interest them.
Using this information that they shared with us beforehand, we are able to provide them with personalised content that is relevant to them and their predefined needs.
They will then receive notifications that are related to the deals and offers that they informed us they are looking for. We believe that providing users with relevant deals helps us stand out from the other ships sailing in the ocean by keeping people inspired.
What do you perceive as the hardest task now HolidayPirates has as a company? What is the biggest challenge online businesses face in 2018?
Like any fast growing company we experienced growth pain.
When you cross a size of more than 50/100/150+ employees, there are workplace challenges that arise that probably didn't exist before, but need to be addressed. Office space, internal communication flows and other country specific needs that come up when you grow continually need to be adapted with a wise outlook to ensure a motivated and happy working team.

You have large experience in the Online Travel industry – and, generally, the Internet industry. Based on your observations, what makes online companies grow? Are there any universal factors that can guarantee the growth of an online business?
Focusing on user experience is key:
People have no reason to stay with a company, service or brand when their level of expertise dropped or other players become able to provide a better user experience.
Therefore, it is vital to keep up to date with all improvements in technology and make sure you are never left behind by the competition.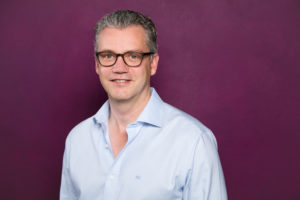 Christoph von Bülow – over 15 years of experience in the areas of operations and business development, primarily in the travel environment. Prior to joining the Holiday Pirates, Christoph worked for the European branch of Travelzoo for nearly eight years in various management positions at home and abroad alongside stations at Tomorrow FOCUS, lastminute.com and Humboldt Reisen Berlin. Most recently he was responsible for the German business of the global payment provider Adyen from Berlin.
***
Want more interviews with top e-commerce industry professionals? Check out our Interviews section!