German customers are rather more conservative when they are shopping online. Germany offers lots of different payment methods, such as third party bank transfers, credit/debit card, PayDirekt, Direct Debits and E-wallet. If we take a closer look into which ones are doing better in the popularity, we can see that the E-wallet is dominating online as of right now.
E-wallet payments, consist of Paypal, Apple Pay and Android Pay, which are mobile payment methods. They are expected to overtake bank transfers in the coming years. The mobile payments are getting more and more popular among the new generations, as the older generations prefer the credit/debit card system.
But if we take a look at the surveys, they only make around 10% of online transactions in Germany. Not only is the percentage low, but only 25% of Germans have a credit card, which sums up why the E-wallet is "dominating". The German banks are trying to provide their own payment methods, such as "PayDirekt", which is a new payment system that launched in 2015, by the largest German banks. The system allows the customer to pay for their online goods, through their own banking system. It offers both merchants and consumers incentives, such as eliminating the transaction charges.
But for being a company, it is best to invest in getting as many payment options as possible, as if they do so the likelihood of customers converting increases, and so does the platform for growth in the market. The most popular online payment methods are: Pay by invoice, Direct debit (merchants directly pull funds from a customer's bank account), digital payment, amazon payments, credit cards, cash on delivery.
On the survey, we can take a look at the top 3. The payments on invoice fill 28% of the scale, second comes Direct debits with 21.8% and at third place, we have Paypal 20.2%, which is under digital payment. So why is invoice so popular in Germany? Germans love security and tradition, which also applies for payments, as they rely on familiar and trusted types of payment methods.
We've gathered the most significant payment providers on the German Market. Keep on reading to get familiar with them and choose the best ones for your online store.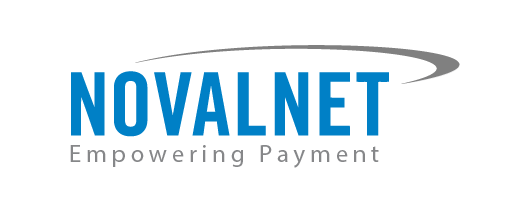 Novalnet is a leading technology driven Payment Institute delivering cutting edge 'one-stop-solution' for all payments & value-added services from checkout to debt collection.
A wide range of fully automated services are offered on their proprietary platform via a single contract. Ecommerce businesses can accept 200+ payment methods in 150+ currencies globally in a highly secure, state-of-the-art environment supported by AI-powered risk management.

Novalnet was selected as the 'Best Payment Provider' by E-Commerce Germany Awards in 2018

Wirecard offers global payment acceptance, it also gives the opportunity for customers to issue their own payment methods, and also provides digital banking and commerce services. They operate in several key markets and hold licences from major payment and card networks.
E-commerce Berlin Expo Exhibitor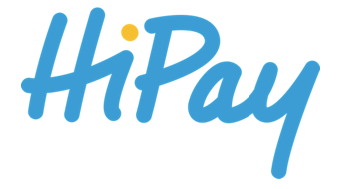 Hipay is a global payment platform, which operates with e-payment, mobile payment and more. It's a known platform that has a big focus on that their customers will get the best they possibly can.
E-commerce Berlin Expo Exhibitor
Heidelpay is a leading payment institution for online payment procedures. They have around 200 national and international payment methods. Heidelpay allows online merchants to accept different payments from all regions of the world.
Check out our interview with Mirko Hüllemann, Founder and CEO of heidelpay Group!
Mastercard is a very known international provider. The firm operates all over the world and has a strong brand image. Mastercard has helped many digital payment partners like Google pay, Fitbit pay, Samsung pay and Garmin pay. Mastercard provided a digital enablement service, which gives cardholders the opportunity to make more secure digital payments from a variety of connected devices through a tap, touch or click.
E-commerce Berlin Expo Sponsor
Paymill is a worldwide payment provider, which offers credit card processing for Visa, MasterCard, PayPal and many more. It's easy-to-implement, customisable and provides built-in security.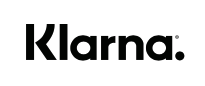 Klarna is now one of the largest banks in Europe and is providing payment solutions for 60 million consumers across 170,000 merchants in 17 countries. Klarna offers direct payments, pay after delivery options and instalment plans in a smooth one-click purchase experience that lets consumers pay when and how they prefer to.

CrefoPay is an omnichannel payment solution. You can customize your payment processes according to your needs. Whether different risk settings, deadlines for reminders and much more. You can change various parameters and put them live immediately.
E-commerce Berlin Expo Exhibitor

Fondy simplifies online payment processing in an affordable way for small and medium-sized businesses seeking an easy and affordable way to sell. Through a simple API integration, merchants can access 300+ local and global payment methods, including cards, bank transfers and digital wallets, to accept payments in 150+ currencies.
E-commerce Berlin Expo Exhibitor
Mollie offers convenient and reliable payments for companies of all sizes. They introduced more clever payment products, which are easier, cheaper and more flexible than most cumbersome banks do. The firm is still building innovative products and works hard to make the payments better
E-commerce Berlin Expo Exhibitor
repay.me is a cashback company that has developed a new revolutionary bonus system. It is the only marketplace that rewards its customers with cashback for providing their data as well as their purchases, referrals and product reviews. Customers can benefit from the repay.me benefits, both online and in stores, in restaurants and many other points of acceptance.
E-commerce Berlin Expo Exhibitor
TeamBank offers the first part payment solution under the name Ratenkauf by easyCredit, which combines a simple and uniformly designed instalment purchase function for e-commerce and PoS. This can be the ideal solution for multichannel retailers.
E-commerce Berlin Expo Exhibitor
Amazon Pay offers a secure checkout experience backed by Amazon's technology, innovation, and robust risk management services. Its customizable solution is familiar for a thousand hundreds Amazons consumers, eliminates checkout barriers and offer voice shopping.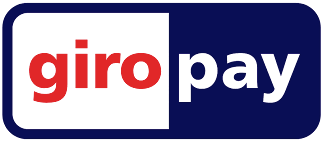 Giropay is an online payment system in Germany, based on online banking. It allows customers to buy securely on the Internet using direct online transfers from their bank account. The transfer knows and uses everyone in Germany. With Giropay, you integrate a transfer process into your online shop with a long reach and customer acceptance.
PayDirekt is a common online payment method for German banks and savings banks. At PayDirekt, your customers' data is encrypted with the same security standards as online banking. The security of PayDirekt is tested and meets the high German data protection and security regulations, which are considered to be the strictest worldwide.
BS PAYONE offers just the right integration for every need in shop systems and infrastructures – from the entry-level package to the sophisticated, customized solution for your store. The acceptance of all common payment methods and numerous additional services make your payment unique. BS PAYONE solutions can easily be connected to all well-known shop systems.

Ingenico is a payment service which offers a comprehensive selection of secure payment solutions, giving you the ability to bring together payment channels and optimize financial services. With the e-commerce solutions from Ingenico Payment Services, you have access to more than 200 acceptance partners and 150 payment methods via just one interface. And because security remains an important issue in e-commerce, Ingenico offers effective fraud prevention and risk management tools.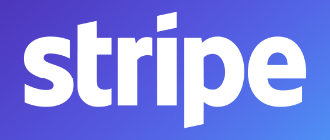 Stripe is a technology company that builds economic infrastructure for the internet. Its dynamic payments products help you stay ahead of changing requirements like PSD2 and SCA. With Stripe you can create a customized checkout experience that works across browsers and devices of all sizes. Choose from a range of options that allow control across flexibility, customization, and ease.

Saferpay is a user-friendly and easy-to-integrate payment provider. Saferpay Backoffice gives you a permanent overview of your payment transactions, while your customers can process their payments directly using the Saferpay payment window. It also provides a Dynamic Currency Conversion (DCC) service, which allows your customers to pay in their preferred currency, and enables you to benefit from additional income.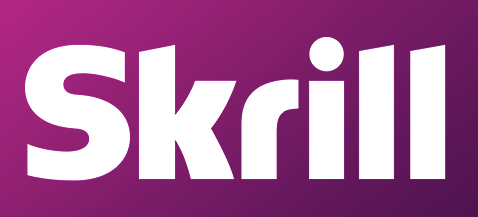 Skrill is an acknowledged world-leader in developing global payment solutions. It offers safe e-commerce and money transfer service. Skrill provides a merchant account for businesses that integrates with local bank accounts and credit card–hosting services.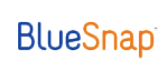 Bluesnap is an all-in-one payment platform. It can connect your store to up to 30 global banks and offers over 100 payment types and eWallets. Bluesnap payment platform works with hundreds of business platforms, such as shopping carts, ERP & CRM systems, and more.
Paysafe is a worldwide technological platform that provides a simple integration experience and a suite of payment APIs, fraud and risk management services and all the tools needed to accept payments locally and internationally. Paysafe provides methods such as card payments, bank transfer, cash online, digital wallets, pay later and issuing.
You might also want to check out the following payment providers:
As you can see, there are a lot of payment providers, which operates in Germany. While choosing the best options, consider your target group and its preference, as well as security and liability of a given system.
Offer your customers at least a few payment methods and make the checking out process smooth and mobile-friendly to increase customer experience.