Tech Open Air (TOA) enters its 7th and largest edition to date with four days, more than 200 speakers, 200 satellite events and 20.000 expected participants. The unique festival meets conference format has been an integral part of the international tech and startup scene for the past six years and unites the most diverse branches of technology, music, art and science.
This year, the event will be extended by another day and will take place from July 11 – 14 in Berlin. Satellite events will take place on the first and the fourth day as well as on the evenings of July 12th and 13th. These will be hosted and organized throughout the city by national and international corporations, startups and scientific institutions, among others.
Confirmed organizers and hosts will include Kayak, Marley Spoon, Trivago, Fanmiles, Quandoo, Kickstarter, DB Labs, Deutsche Börse, Bitbond or the Startupbootcamp Demo Night among many others. Like last year, the conference days will take place in the unique Funkhaus Berlin on the Spree bank. Besides the outdoor area as well as the former broadcasting halls where panels, keynotes and workshops will take place, we are happy to introduce our newest edition: The Haus of Tech – a 3.000sqm exhibition space located in a former industrial warehouse that will be divided into five theme areas focusing on AR/VR Entertainment, Mobility, Energy/Cleantech, Life Sciences/Social Impact, Data Infrastructure and Fintech. The clear focus of this: B2B Matchmaking.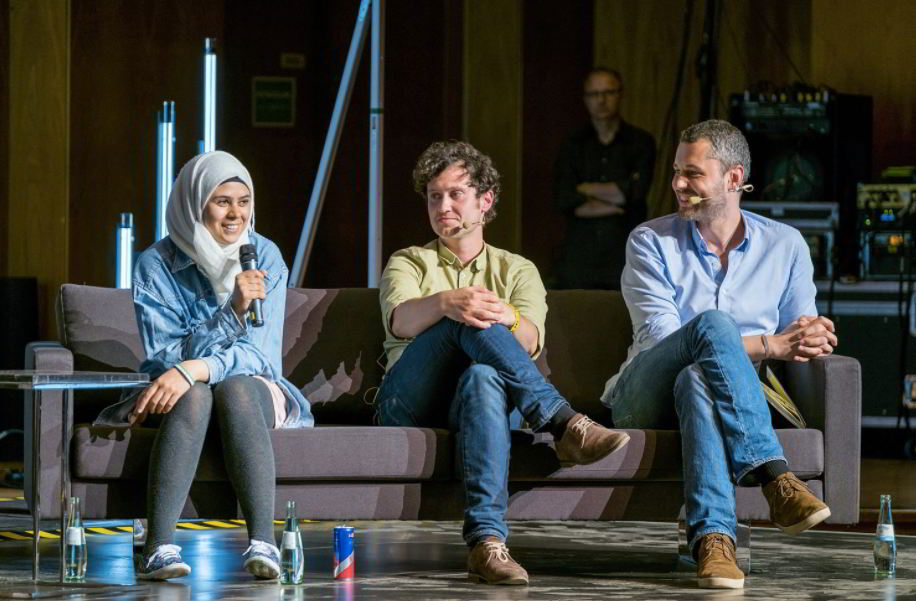 "We have certainly taken one of our biggest development leaps forward with TOA this year which is not least thanks to our World Tour stops in L.A., Tokyo and Austin.", states TOA founder Niko Woischnik. "I am very happy to say that our Berlin edition in 2017 will not lag behind in diversity and internationality among speakers and participants. Hereby, we are taking a further step in our vision to create a global platform for interdisciplinary technology exchange. Our new B2B formats as well as the larger exhibition space and our new format for small and middle sized companies "Family Affairs", which will make its debut this year, will contribute towards this progress."
, Woischnik explains.
The first speakers are confirmed
​This year's edition will again feature top-class speakers like Soundcloud founder and CEO Alex Ljung, NASA Image coordinator & Social Media Specialist Rebecca Roth, Hector Ouilet, Head of Design, Google Search, Damian Bradfield, President, CMO, WeTransfer , David Eun, President, Samsung NEXT, Tom Hulme, General Partner, Google Ventures, Jake Lodwick, Co-Founder, Vimeo, Dan Zakai, Co-Founder & CEO, Meetup and the self-made Cyborg and founder of Cyborg Nest Liviu Babitz. Babitz developed a chip that turns people into compasses for merely 350 US-Dollars. Additionally, the Federal Minister of Economy , Brigitte Zypries, has confirmed her participation. Further speakers and partners will be announced shortly.
​Furthermore, interactive formats like the TOA Hardware Pitch or the new Chatbot Pitch will take place during the conference . This year's B2B focus will be complemented by the new TOA "Family Affair" format that aims to connect medium-sized family-run companies with startups. Already over 30 national and international partners like BAYER, SAP, Airbus, hubspot, KPMG, BCG Digital Ventures and AWS confirmed their participation at the Haus of Tech. The ticket pre-sale is already in full swing: http://toa.berlin/tickets/
​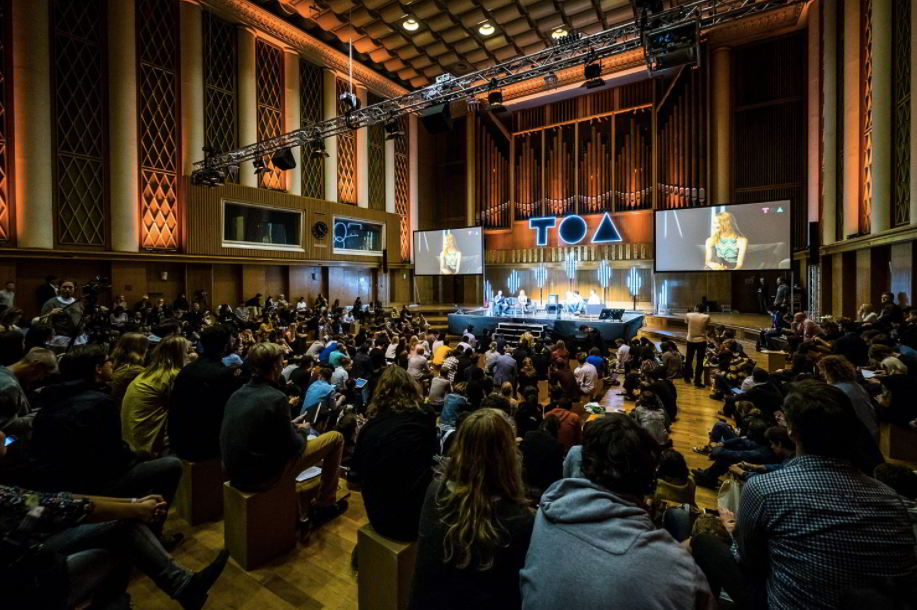 TOA goes Global
While Berlin will always remain crucial for Tech Open Air, it is currently aiming to connect the startup world beyond Berlin. The goal is to build new bridges in the international startup and creative industry and thus integrate further aspiring tech and digital hubs into the network and to connect them with Berlin. In addition to the first stops in Los Angeles, Tokyo and Austin, other editions are planned for the upcoming months. As Berlin and Los Angeles celebrate 50 years of city partnership, TOA will go back to L.A. in October and then to
We will be on TOA too and we have a special 15% OFF discount code for you here: https://goo.gl/svsCoC