Promoting your online store via social media is an absolute must if you as a merchant want to be found by customers and grow your clientele base. Regular posting and investing in ads are just the drops in the ocean in comparison to possibilities that social media can offer. So, how can you take advantage of your social media presence?
Here we look at a strategy involving one social media platform and how you can benefit from it in 5 different ways.​
1. Social Media As A Marketing Tool
The content you post and the way you present your brand around social media will convey to a wider audience what your business is all about, your philosophy, and what your brand means both to you and to them. Your commercial presence on social media itself can help you manage your marketing much easier and naturally for the users, promoting your online store.
There are a few areas where marketing on social media works really effectively:
Using advertising and targeting tools like the kind that Facebook, LinkedIn, Google+ and Twitter offer. According to your prospect's characteristics you can boost your posts, promote your page and set many other conversion goals you want to achieve by reaching that specific demographic.
Customer's engagement growth. Create various contests and motivate users to spread the word about your products, or come up with profitable exchange ideas such as offering discount coupons and free delivery.
Remember to measure the performance of your activities afterward and see where your sales come from. Analytics tool such as MonkeyData can be helpful in this regard and let you know whether or not it's worth it to be proactive with an audience that doesn't respond to given campaigns or marketing strategies, and in the long run can save you money.
Show up your company from behind the scenes. Connections are vital in the world of eCommerce, so don't negate the 'leg work' of introducing yourself, your colleagues or your company to prospective clients and affiliates.
Grow your customer and client base through networking. Social media such as Twitter or LinkedIn are best for gaining new contacts and raising your brand's awareness within your industry. Get in touch with influencers and gurus and let them know about your business.
2. Social Media As Another Sales Channel
There were over 6 billion active users over the most popular social media in the beginning of 2017. It's a great audience to expose your product to, isn't it? Of course, you can't reach them all but the chance of boosting your sales grows rapidly the more you can connect with. One place where free platforms like Facebook, Pinterest, Instagram and YouTube help drive their traffic is in allowing visitors to buy directly from their page via integrated "buy button, shop now button, buyable pins, etc". If haven't applied this method to your own online store, don't wait any longer – find out how to adapt buy button in your page.
What's more, selling directly through social media also helps your SEO! Sharing links on highly ranked sites such as Facebook, Twitter, Pinterest can boost the search rating of an individual eCommerce site.
Selling successfully through social media means paying attention to the quality of the content you spread, using professional and attractive graphics with detailed descriptions, the same as you would normally do on any other website/online store.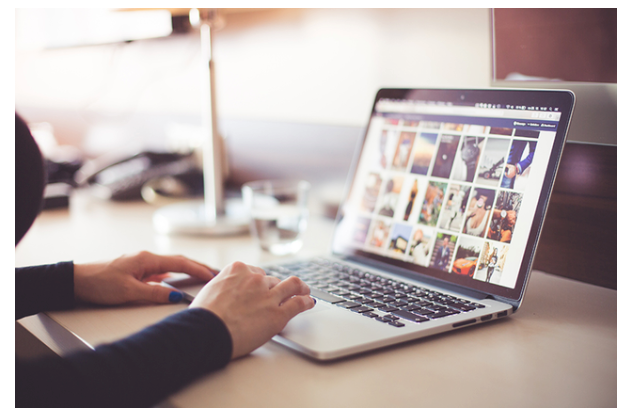 3. Social Media As A Reference Channel
Are you aware of your store's online reputation? Chances are you might have an inkling, but often our reputation is out of your hands – but that doesn't mean you can do things to improve it. First of all, it's a good idea to get control by starting to use tools such as Mention or Brand Embassy that report your references from social media. You can then manage these comments by thanking customers who were happy and trying to solve the complaints transparently of those who were unsatisfied. But it's important to remember: never delete it or attack the person who gives the negative review.
More than 80% of buyers use social media reviews to make a purchase decision. Support your happy customers to give a feedback. Encourage them to take pictures with your product and to use tags connected with your industry. Collect the best references and share them on your site as a demonstration to others that you take your business seriously and are devoted to solving problems.
Additionally, think about investing in tools such as ReferralCandy that actively raises recommendations of your product based on a referral program. Ask about the feedback via chat and seriously take it into the account when you're improving your business. All of this is easier when you can reach your audience fast and personally via social media. Proper managing of the references also increases the customer experience.
4. Build Communities On Social Media
Creating a community that will talk about your product is a big win but it's not an easy process and there are a number of steps. First of all, try to find the communities and forums connected to your product and join the conversation. Try to solve the problems they deal with. Don't necessarily push your product, but gain users' attention first and build trust – remember, your brand says everything to a customer, so make sure you're communicating what you're all about.
Next, engage your followers. Some people are likely already talking about your products. Scale them! Find unique representatives of different customer groups so that you can easily get to know your real customers.
Bring your offline customers to the online world. Track your sales and find the customers who buy regularly from you, who attend your events, or who represent offline markets. Talk to them personally and invite them to become a member of your community. If they like you, and your product, then it can be a two-way street, with both businesses benefiting. Develop your own system for rewarding loyal members and hold them up as an example of what other potential or new customers should strive to be.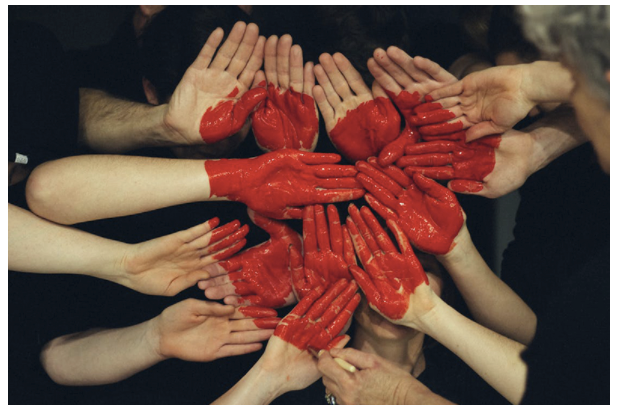 5. Use Social Media As A Customer Care Tool
When a customer needs help, they need it immediately. The sooner it's solved, the faster your product can be purchased. According to Nielsen Social Media Report, almost half of U.S. consumers prefer social media to ask questions, give complaints or report satisfaction, so it's a great way to get free feedback in real time that can allow you to react flexibly and punctually to problems.
If you use live chat on your site and consider using messaging apps at several social media you may get easily overwhelmed by all the questions. If on the other hand you feel it's not yet the time to hire a customer care person and don't want to get overwhelmed by the questions, you can still use your data to manage this situation. Find the channels that your customers use the most for asking questions, then determine the busiest times for when feedback comes in. Putting these together gives helps you to make a decision about your customer care tools and hours.
If your audience requires attention on several platforms, try Sparkcentral. Customer service tool that lets you communicate with your customers across Facebook, Twitter and Instagram in real time. To make your work easier and to enhance customer experience you can also keep step with the newest trends in automation and start using conversational bots. These are great for responding to questions that customers ask repeatedly, they're extremely fast, and they also offer a hint of humor into their interactions.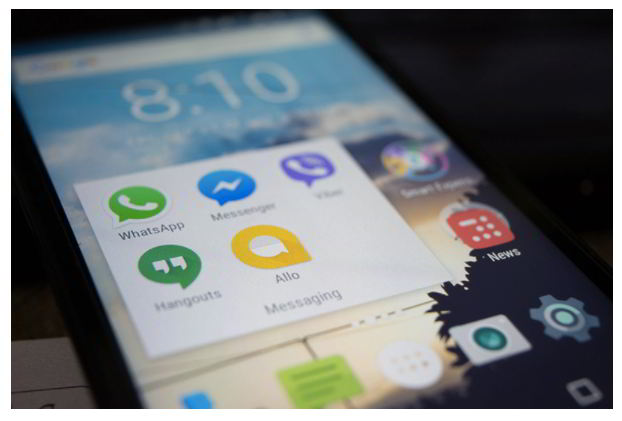 Summary
Active and proper use of social media gives you a lot of advantages in terms of becoming successful with your online business and following the five steps we've gone over will help you to capitalize on the potential of whatever platform(s) you decide to integrate.
"Use social networks in the context of eCommerce transactions. If you want to be successful with your business, never forget to be social!"
Jan Lastuvka, MonkeyData
Remember to track the performance of each social media you use. You're investing the money and your energy into them so don't let it all go to waste. Almost every social channel has its own analytics, but wouldn't it be more comfortable to see all the results in one dashboard? Set KPIs that will inform you about the success of your activities and overall business. Go ahead and raise the base of your happy customers!
In the beginning and in the end of making your business decision – follow your data.
Don't overlook a special gift!
Download this Social Media Guide for SMBs for better understanding the characteristics of each social media. It can help you create your social media strategy from the ground up and give you an idea of what to expect and how to succeed across platforms.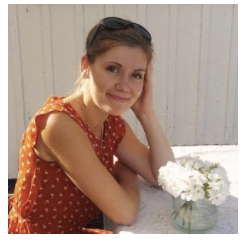 About the Author
Jana is Content Specialist at MonkeyData.
She is fascinated by growing independence of small retailers and wants to contribute to eCommerce (r)evolution.
Besides work, you can meet her in the mountains or travelling around Europe.