Can a photo-sharing app attract over 800 million active users a month? Instagram proves that it definitely can. The app is widely used by many brands and online stores across industries, probably because it's one of the very few social platforms that appreciate products and branded content. If used effectively, Instagram is a great marketing tool, especially for e-commerce. Here's how to take advantage of Instagram to boost sales in your online store.         
How does Instagram work, exactly?
The idea of Instagram revolves around sharing photos within the social network. Apart from posting the content yourself, you can follow the profiles (or particular hashtags) you like in order to see their photos in your feed. It may not seem like much at first, but Instagram owes its popularity to the range of photo editing features and thus, visually appealing content.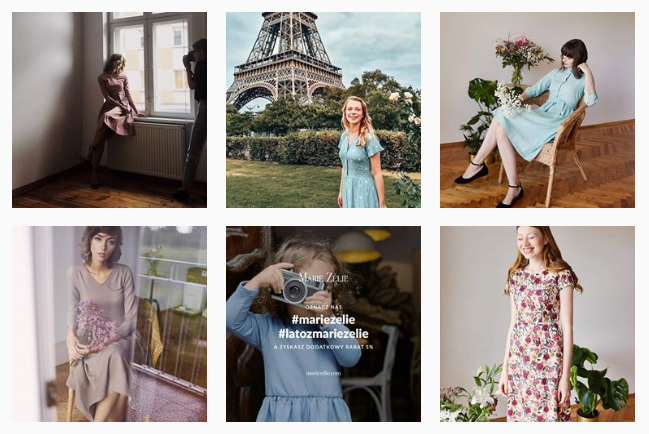 Start selling on Instagram
There are a few things to take care of first before you actually sell anything through your Instagram profile.
1.Create attractive content to engage and convert your audience
.
This is a must for any social media marketer, especially if you want to succeed on Instagram. Even the best online store won't attract many customers if the published photos are dull and low in quality. However, there is no need to worry if you don't possess any graphic design skills. You can insert picture into picture, take advantage of dedicated tools (try Canva or Crello for starters) and take your content to the next level. For free! You can also make the most of influencer giveaways. 
2.Have your photos ready to build a consistent image for your store
.
If your Instagram profile seems well-thought out and consistent, it actually increases the trust of your followers (and potential buyers). It's definitely something to strive for, as the more trustworthy your brand appears, the more willing people are to buy from you. Although it may seem difficult to plan each Instagram post at first, you can do so with social media management tools. If plan your content in advance every once in a while, it will actually save you time and effort in the long run. That's why such tools are extremely popular among different businesses out there, and if you don't use one – you should definitely start.
3.Use hashtags to reach a wider audience.
Hashtags can get you places, especially at the very beginning. Although Instagram is a social platform, it also works as a search engine and displays relevant photos whenever you look for certain hashtags. It also means that if you target the right hashtags (popular enough to be searched by people, but not extremely well-known to get pushed out of the search results fast), you can easily increase the visibility of your pictures.
4.Include the link to your store in the bio
.
Although this may change eventually, Instagram doesn't allow posting clickable links in many places within the app. It's acceptable to include links in the bio section, though, so you should definitely do that. Otherwise, it will be difficult to divert the traffic from Instagram to your online store. You can also use a tool called Tap Bio to create a customized landing page with all the links you want to share on Instagram, and include it the bio instead of the direct URL to your website. Just in case – whenever you post anything, add a reminder for your followers to check out the link in the bio. 
5.Tag your products to sell directly from Instagram.
Product tagging is one of the latest Instagram features, which allows you to tag products and their prices (both in the feed posts and Stories) and connect these items with relevant product pages in your online store. In order to implement it, you have to have a full catalogue with the same goods on your Facebook page. So far the feature has been rolled out in over 40 countries in the world and still counting.
6.Use Instagram Stories
.
Instagram Shopping also applies to Stories, so you can easily experiment with the ephemeral content and tag your products there too. Actually, Stories usually introduce the next level of user engagement – not only through product tagging but also polls and other interactive features, as well as repurposed user-generated content – and you can even use a Facebook Story downloader to take in further. 
7.Collaborate with influencers.
Instagram is a great platform to establish partnerships in order to reach more followers (and potential customers), especially if you take micro-influencers into account. Influencer marketing works so well because it enables brands to promote their products in a non-standard and non-aggressive way, as opposed to traditional advertising. That's precisely why influencers are so active across social media these days.  
8.Get inspired.
Keeping an eye on your competition is often necessary. It will not only affect your social media marketing strategy in general, but will allow you to get inspired by your competitors easily, or even learn from their mistakes on a daily basis.
Speaking of – take a look at these e-commerce brands that use Instagram effectively.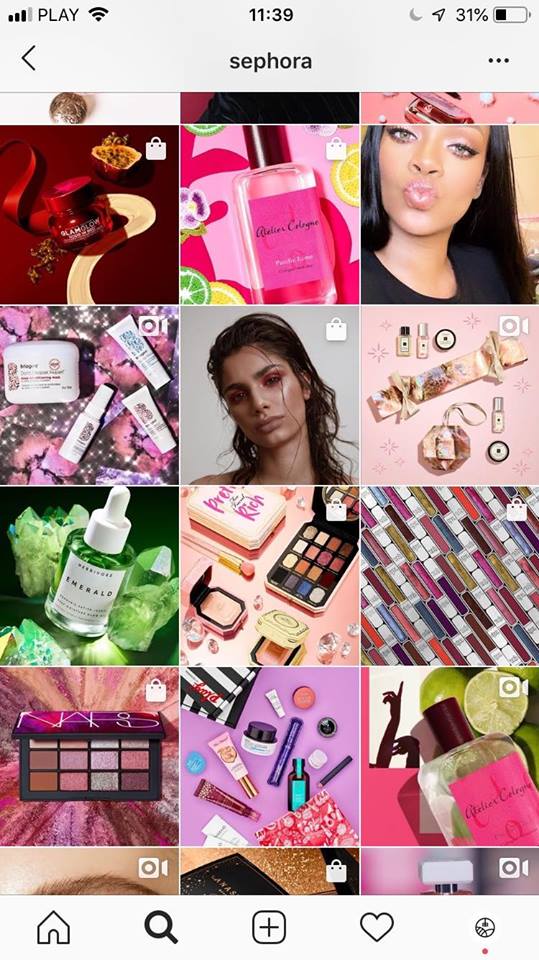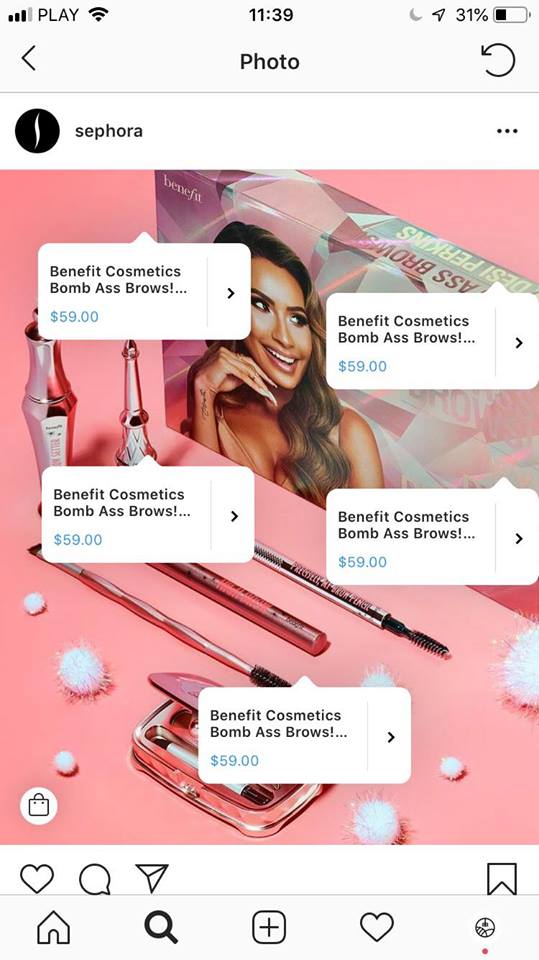 Thoughtful and coherent content? Definitely. Link to the store in the bio? Clearly. Shoppable posts and Instagram Stories? Present. Hashtags? Included.
Zalando knows perfectly how to use Instagram to make the most out of this tool and drive traffic to the website – just like Sephora does. Social media seem to be a big part of their overall marketing strategy and it comes as no surprise. Instagram, in particular, can help you display your products properly and drive sales to your online store. Not only through relevant, quality content – but also through the one generated by the users.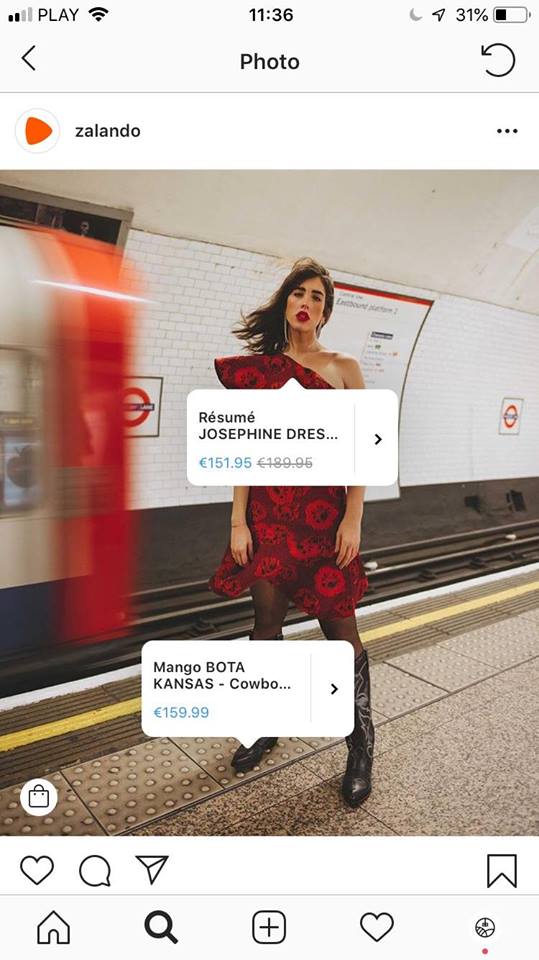 As e-commerce brands grow, so does Instagram. Actually, the year 2018 brought many changes, along with the possible ways users and apps can access the content on Instagram. Many businesses are not entirely aware of those updates, though.
To make sure you're in the loop, definitely turn your Instagram profile into a Business Account (if you haven't done that already). Then, check whether your store is using an Instagram app that is approved by Facebook on the Instagram Graph API (an API for accessing relevant data for your business, which allows you to manage media objects more easily, as well as view comments and draw insights).
Where are these changes coming from? Instagram is fighting against automated apps used for questionable social media marketing practices, including leaving spammy comments to grow your follower base. Nowadays, shady accounts are actually being removed from both Instagram and Facebook, which means that if you don't pay attention to the most recent changes in social media policies, your profile might appear as suspicious as well. Always keep an eye on the improvements – not only to take advantage of the latest features but also to ensure you're following the guidelines at all times.
In the meantime, rumor has it that Instagram is working on a new, separate app dedicated to shopping. It is supposed to allow users to browse products from the retailers they follow and then make the purchase directly within the app. Let's see what the future holds for Instagram and e-commerce, shall we?