A question commonly asked is, 'Which is the best marketing channel to reach my target group online?'
Those who can answer this question precisely are one step ahead of their competition. Investing in several marketing methods to reach new customers is crucial in order to hold one's own against the big players in the industry. But how can you achieve this? The answer is to utilise the marketing mix to hit the right target group to generate sales.
Often, however, it is not possible to determine which marketing measures contribute to the success of your efforts. Affiliate marketing is a channel based on performance. Two areas that contribute to the success is budget and your publisher portfolio. The transparency of budgets within affiliate marketing means that the success rate is higher than almost any other form of marketing. Affiliate marketing identifies the areas that are performing, and the areas that need improving.
As mentioned, affiliate marketing is a performance-based channel with which ecommerce companies can achieve high sales and a fast ROI. Through the performance-based payment model, advertisers only pay commission upon the success of a publisher's sale. Because of this, the risk of trying various marketing methods is extremely low. Not only does this make affiliate marketing lucrative for large brands, but also highly accessible to SME's and scale-ups.
With affiliate marketing, you can work with thousands of publishers, who can feature your products and your brand on their sites. Instead of paying and hoping to drive traffic to your site, affiliate marketing allows you to create a powerful network of publishers who spread the word for you.
Affiliate marketing offers you a wide variety of campaign options. Simply choose the ones that work best for your brand. It's a win-win model, where everyone benefits.
Publishers who offer a strong reach and precise targeting are hugely beneficial. Depending on the publisher type, many have a loyal following and hold historical data that is extremely helpful when planning affiliate campaigns. This type of marketing requires little budget, thus enabling you to trial various methods for success.
Competition can be fierce due to the breadth of publishers and advertisers on an affiliate network. Offering competitive prices and a fully optimised affiliate programme will ensure a high conversion rates and wide reach. It is imperative to equip yourself with the basic knowledge of affiliate marketing. Understanding the publisher landscape and how the channel works will ensure success.
What is affiliate marketing?
Affiliate marketing is a type of performance-based marketing in which advertisers reward one or more publishers on an agreed action – typically sending visitors and customers to a website to buy a product through the publisher's own marketing efforts.
Who are the core players within affiliate marketing?
There are four core players that are required as part of the mix, including the merchant, the network, the publisher and the customer.
Who is the Merchant?
The merchant is also known as the creator of the product, retailer or advertiser – this is usually the company that makes the product or provides the service.
Advertisers extend their reach online by promoting their products or services on publishers' websites and offer the opportunity of revenue sharing and a commission structure to other businesses (the affiliate) which already have a strong brand following.
In terms of size, the merchant can be anything from a start-up to a multi-national corporation, so long as the merchant is willing to pay their affiliates to help them gain traction with an audience.
What is the network?
The network is the bridge between the merchant and their affiliate. Although in some cases, a network isn't always required, most companies will choose to work with a network for that added peace of mind.The network is responsible for managing the relationship and will run due diligence checks, which can be important to uncover fraudulent activities before an agreement is made. It also provides tracking, reporting, access to publishers, payment management, strategic account management, admin support and a range of other services. Webgains is an example of an affiliate network. Each network is different, and it is up to each advertiser to decide which network(s) is/are the right ones for them. But what role exactly does the network play in the affiliate mix, and why are they beneficial to join?
Who is the publisher?
The publisher, also known as the affiliate, promote the advertiser's products or services via their websites. They can be either a single entity or an entire business. In most cases, these will be news outlets, bloggers or influencers that operate within a specific industry. Examples of publishers include Quidco and TopCashback. Influencers also often act as publishers in affiliate marketing.
They will aid in the promotion of the product or service, by producing content such as blog posts about game deals, videos, photography and other media.
They may also go a step further to promote their content by placing ads, driving SEO traffic, and cultivating email contacts. Publishers use affiliate links to track purchases made through their site and earn commission from the merchant.
Different types of publishers
Just like there are different types of retailers, there are different types of publishers too. In order to learn affiliate marketing and then build a successful affiliate programme, it is important to understand who they are and how they work. Different types of publishers include:
Cashback
Voucher codes
Technology
Content and bloggers
Email and newsletter
Social media
Employee benefits
Price comparison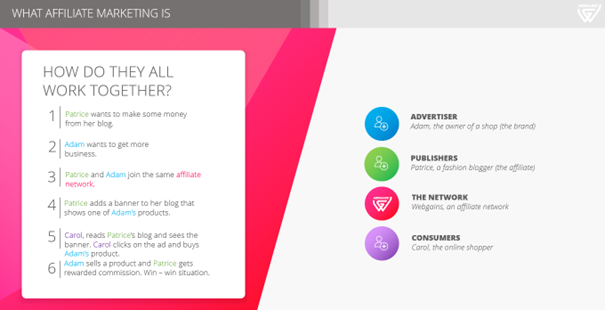 The benefits of affiliate marketing
1. Pay on results
Advertisers only pay publishers a commission, when they receive a sale. This means they pay on results. For this reason, the return on investment is very clear.
2. Control over costs
Publisher commissions can be set as a flat rate or as a percentage of the basket, meaning that the advertiser has control over the costs of the campaign. This control over the costs and the fact that there are no upfront payments makes affiliate marketing virtually risk-free for advertisers.
3. Constant innovation
Publishers are constantly finding innovative ways of promoting advertisers. It's not only about how innovative these methods are but also how diverse they can be. Publishers use many different affiliate activities such as search engines, bloggers, social, incentive sites, mobile apps, technology partners and niche sites to promote the advertisers' products.
4. Quick and efficient adaptation
One of the biggest benefits for advertisers, is that this is an industry that adapts quickly and effectively. Publishers have been known to capitalise on the ever-evolving internet. A great example of this is the recent rise of daily deal and money saving publishers due to the increase in public consumption of social media.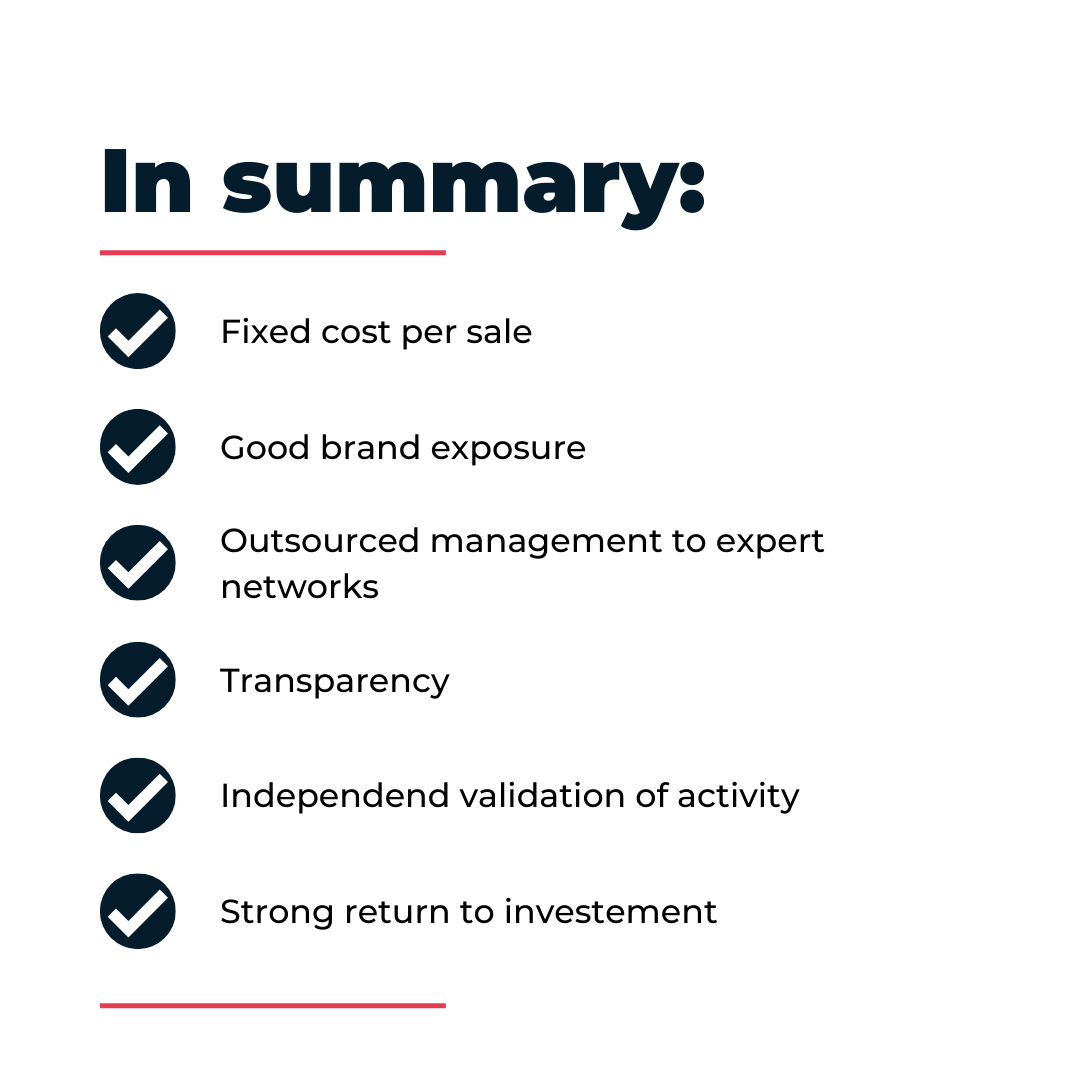 —
About the autor
Richard Oberhofer, Managing Director of Webgains GmbH, has been active in the online marketing world for over 20 years. His experience in affiliate marketing makes him the perfect contact person for the strategic and operational development and building of new partnerships with agencies, publishers and advertisers. With his many years of experience at Awin and affilinet, Richard belongs to the inner circle of the affiliate marketing industry in Germany.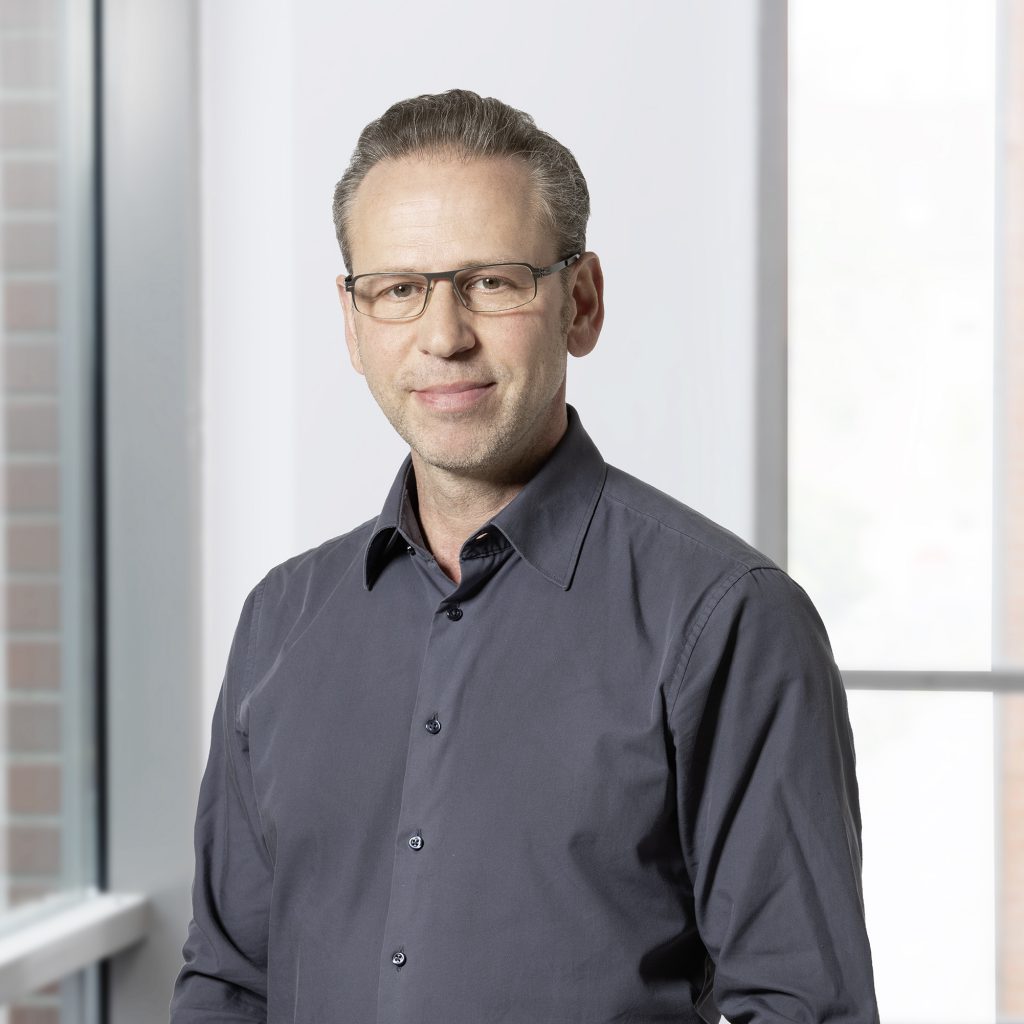 About Webgains:
A network is only as strong as its connections. Thanks to partnerships with over 250,000 publishers, Webgains' clients have access to one of the world's leading, high-performance affiliate marketing networks.
Today, over 1,850 customers in 14 countries, from start-ups to global brands, rely on the services of Webgains. When it comes to designing local and international campaigns, Webgains not only benefits from its strong publisher network; but also, the extensive experience of over 100 highly motivated experts with excellent market knowledge and a work ethic to never stop learning. The Webgains Academy sits at the heart of the business model to support professional development for all.
By investing in talent and technology, Webgains has created the optimum blend of human and artificial intelligence to build on the best. The Webgains Discovery platform ensures brands scale their business by making smarter connections.
Every endeavour is made to transform Webgains' customers into market leaders and maximise their sales and ROI. Webgains gives you the edge.