We're more than happy to introduce some speakers of our upcoming E-commerce Berlin Virtual conference.
Today, we decided to invite Julia Rittereiser from KORA MIKINO for a virtual cup of coffee to talk about "55 Marketing Mistakes we made since launching our period underwear brand KORA MIKINO." topic. Enjoy!
What's the story behind KORA MIKINO?
50% of our population menstruates – at least parts of their lives – but the product and service offering around periods is insufficient. Little innovation over the past decades and most products are marketed in a way that is outdated: pink packaging, blue blood and language that implies periods are dirty and shouldn't be seen. I wanted to change this with KORA MIKINO and this is how it started. I wanted to create an easy to use, comfy and sustainable solution that makes the lives of women* easier.
Our main product is period underwear, we added underwear for people with bladder leaks earlier this year and adding new categories later this year. We basically go for the niches where female needs are overlooked or catered for in an insufficient way. There are many!
You worked for Google for a few years – what's one lesson you took from there and can implement now?
That's easy: User first. That is how we develop the products; we survey, we communicate, we ask EVERYONE who bought the product for feedback and then we put it into practice. We basically democratise product management to the max.
What are your responsibilities on a daily basis?
On paper I run finance, strategy, product management and at the moment marketing – we are looking to hire someone to take at least marketing over. In addition, there is a great deal of administrative work, however, I have someone who can assist me. And on some days I am the janitor. You need to be very down to earth to enjoy bootstrapping a business.
How big is your team?
We are small and I love it. We are 7 but we have 3 open positions.
What are KORA MIKINO plans for 2021?
2.5 x our revenues, going into one new vertical to add non-textile products, growing the team to 10-12 people, navigating corona, having a good time.
Your presentation is titled "Sustainable Femcare 55 Marketing Mistakes we made since launching our period underwear brand KORA MIKINO" – what are you going to cover during the E-commerce Berlin Virtual 2021?
I believe the title is very self-explanatory, isn't it? 🙂
How important is sustainability in e-commerce?
The term and the idea of sustainability got misused so many times that it'll lose its meaning. I give you an example: I got some "competitors" who buy their period underwear on Alibaba for $1 per piece, selling it for 28 -35 EUR. Sweet margin, right? I develop, manufacture in Europe, buy regional materials, switched all polyester to recycled polyester and so on. This comes with a much higher price tag. THEY call themselves sustainable and even eco/sustainable media outlets name their "brand" and show their products next to ours.
Everyone can call himself sustainable, and many times no one will notice if you aren't. Unless tech like blockchain can solve this and brings real transparency into supply chains I personally will probably move away using the term sustainable cause too many shady practices are under the cover of "sustainability".
What should e-commerce owners focus on in the upcoming years?
Changing the mindset from "customer" to "community" and having a close relationship with all community members. Otherwise, people will buy at amazon. You can't beat amazon so you need to offer something they can't: personality, closeness and community.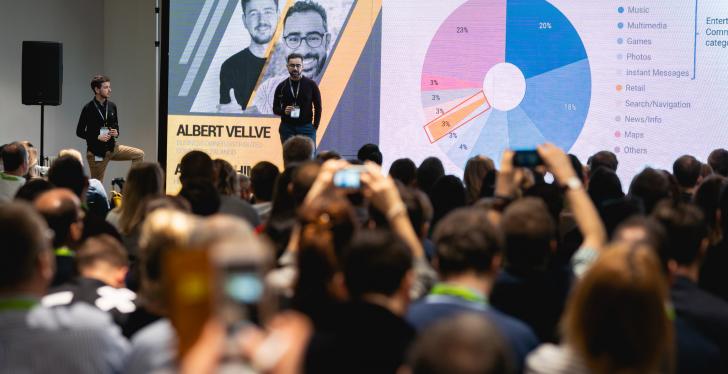 What do you think is "the new black" in the industry of e-commerce?
You can basically boil e-commerce down to tech + storytelling. While there is a solid tech stack offering on the market nowadays there are many gaps that need to be closed in order to allow small and medium ecommerce players to scale. We use Shopify and their ecosystem is great.
But the minute you open our ERP / merchandise management system you feel like time travelling to Windows 95. The UX is awful, it's complicated to run and use – a proper FrankenStack. I don't know a single startup founder who is happy with their ERP. The one who'll fix it will enable the next growth chapter of ecommerce.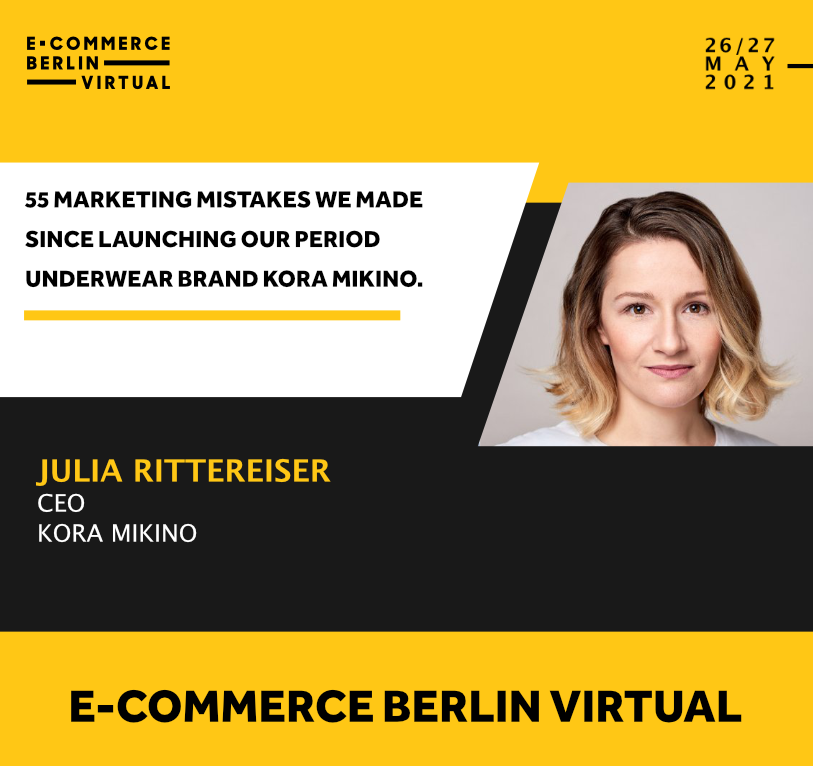 Hungry for more e-commerce tips?
Register for free ticket to see Julia's speech —> Click here