We're more than happy to introduce some speakers of our upcoming E-commerce Berlin Virtual conference.

Today, we decided to invite Sami Turkie from Thrasio for a virtual cup of coffee to talk about "It's a Seller's Market: The Top Questions Sellers Should be Asking Buyers before Signing an LOI" topic. Enjoy!
What do you do during the course of your work day?
Each workday brings something new and that makes our business so interesting. Our core focus is to build a strong Amazon FBA acquisition business in Europe.
Our workday is heavily focused on building effective relationships with Amazon sellers, and to leverage our operations to integrate, operate, and grow businesses we acquire.
How does your team and workflow look?
We have almost 850 excellent people working globally on Thrasio's growth and the growth of the companies we acquire.
We have large teams of experts in all relevant areas, such as Acquisitions, Brand Management, Marketing, SEO, Legal, Finance & Forecasting, and Supply Chain.
Additionally, we have an extremely strong Engineering Team, since technology plays such a big role in our business.
Moreover, we maintain very strong processes, where the post-merger integration process defines 501 points each brand goes through to become integrated into our processes.
If you had to sum up Thrasio in less than 10 words, what would you say?
Thrasio is truly reimagining the world of commerce and consumer goods.
Why should a business owner choose to sell with you?
Businesses need to sell to an experienced partner who is highly experiences with operations and growth experience, and not to an aggregator, who learns operations on the brands they acquire.
The Amazon marketplace is a complex one. Running a single Brand can be challenging. Running dozens of brands requires a lot of know-how.
Thrasio – and I think it's a broad consensus – is highly experienced in acquisition, integration, operations and growth; our flywheel is already proven, and we are now building out other growth levers that we can apply to a brand – such as through wholesale/retail, International growth, new marketplaces, and new media channels.
We have acquired more than 100 businesses and have millions of data points that we can leverage in our operations.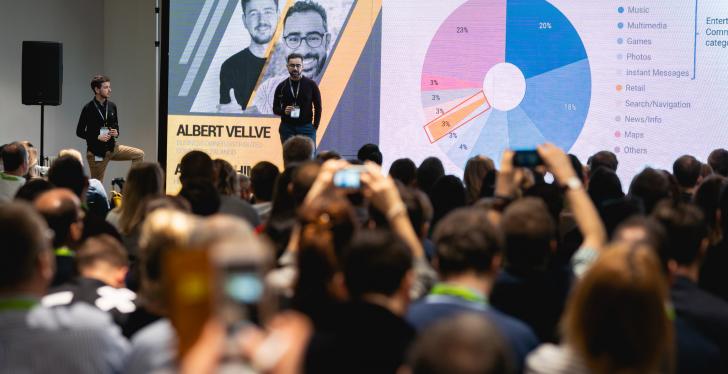 What are your business goals in the next couple of years?
We are building the consumer goods company of the next century. We will continue to grow on and outside of Amazon. Direct to consumer, retail, and many other channels play a crucial role in our expansion.
What will you be talking about during the E-commerce Berlin Virtual?
We will examine very much the "top questions a seller shoul ask an Amazon buyer", and also what sellers should ask themselves to make sure they're ready to go through the transaction. If a seller sells his business, he needs to reassure himself the business will be in good hands. Trust is good, but the seller should always ask for proof of the promises made to him.
Should e-commerce businesses continue investing in their presence at marketplaces?
It depends on the size of their existing e-commerce business and how much they want to grow it independently to the new levels.
Reaching new heights with your online business requires a great deal of expertise, a good team, and working capital. If you have all of these, it may be worthwhile to continue.
If not, it might make sense to exit the business so that it can grow and flourish with the proper resources – and sellers can take the money they've been paid for their brand and start a new business or even retire! 
What should the e-commerce industry focus on in 2021?
In e-commerce, differentiation has become more and more important. Before 2015 you could launch a product on Amazon or other marketplaces and it almost guaranteed success. However, with the flood of products and alternatives, differentiation is becoming increasingly important through ways such as brand, product design, and pricing strategies.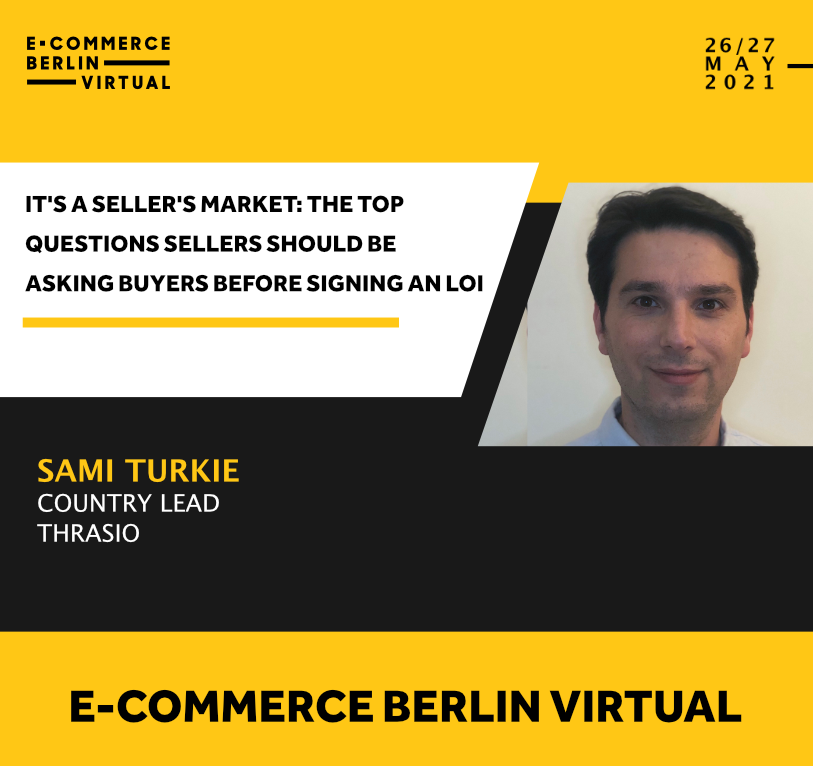 Hungry for more e-commerce tips?
Register for free ticket to see Sami's speech —> Click here