We're more than happy to introduce some speakers of our upcoming E-commerce Berlin Virtual conference.
Today, we decided to invite Efe Acunaz from ePages for a virtual cup of coffee to talk about "The Greta effect in retail – How to reach a new generation of conscious shoppers: Insights from merchants" topic. Enjoy!
How did you start your journey in ePages?
Leaving my career in diplomacy behind, at the end of 2017 I took a leap of faith and moved to Hamburg, Germany. Following some months of intensive German language courses, I was ready for a new challenge. Exactly at that time, ePages was looking for a new marketing manager to amplify its message to the world, and it's been a match made in heaven!
What are your tasks on a daily basis?
As a white-label technology platform for online shops, we work with key players in the hosting, payments, banking, yellow pages, ERP industries and many more. I oversee all marketing operations with our providers, app partners and our direct platform. Within that work, I collaborate with our marketing, product and sales teams as well as management in shaping our marketing strategy.
An important part of my role is to observe changes in the market and consumer behaviour, make sense of these changes, communicate about these with the media and hold talks at external events and occasions.
What's the ePages mission?
As the leading European provider of ecommerce software in the cloud, ePages makes powerful commerce available for small and medium-sized businesses. We have three mission statements: Small is powerful, simplicity is beautiful, and ship it!
How does ePages help e-commerce businesses?
We provide easy-to-use yet powerful e-commerce solutions for small businesses, so merchants can easily tap into ecommerce without having any programming knowledge or prior investment. This way, merchants can focus on what they are passionate about and what they do best: running their business. We make sure that their website or online shop runs smoothly and is always up-to-date so that they can cater to the demands of their customers.
What are ePages plans for the next years to come?
For more than 25 years, ePages has specialised in developing turnkey ecommerce solutions for SMBs. We have two main product lines: ePages Now for online merchants and ePages In-store for brick-and-mortar merchants. In the coming years, we will continue to enable online merchants to sell successfully with our popular solution ePages Now. Meanwhile, we have revolutionised our platform and launched a new product called ePages In-store, which we brought to market last year.
Based on a flexible Headless Commerce architecture, this product is designed for brick-and-mortar businesses to digitalise their store and meet the needs of digital consumers with smartphones. In the years to come, this product portfolio will expand with many new partnerships and campaigns in Germany and Europe, enabling more SMBs to quickly adapt to changing market demands and sell successfully.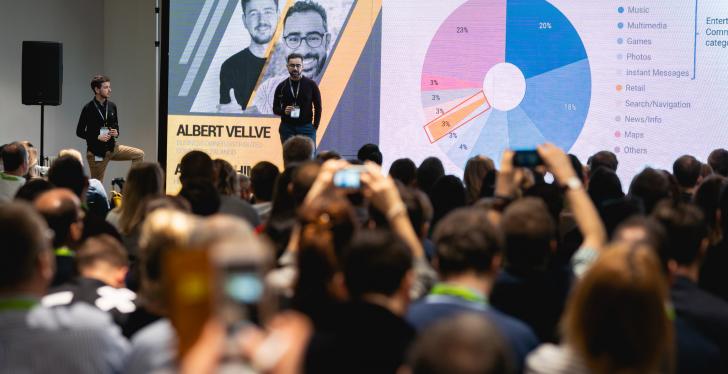 Your topic is "The Greta effect in retail – How to reach a new generation of conscious shoppers: Insights from merchants" – can you give us a sneak peek? 
Given my background working in diplomatic missions and with the United Nations, I have always been close to the topic of sustainability and the environment. Today, my work at ePages gives me an opportunity to take the pulse of commerce and retail as we serve over 100,000 small and medium-sized businesses. In recent years and throughout the Corona pandemic, we are observing a shift whereby conscious shoppers are voting with their wallets and through their shopping behaviour pushing brands to take action. We call this shift the "Greta Effect" in retail. In my presentation, I provide some insights from consumers as well as brands and show best practices from businesses that are able to successfully address the needs of this group of consumers.
What could ecommerce brands do to increase profitability in these pandemic times?
The pandemic and lockdowns throughout Europe are having a substantial impact on all merchants. While changes in shopping behaviour pose major challenges to brick-and-mortar businesses, adding particular pressure on them to digitalise their stores, increased digital interactions present new opportunities for shop owners.
In public perception, Amazon appears to be the main winner of the Corona crisis. In reality, however, small online shops are also receiving considerably more orders than they did in the previous year. Businesses that manage to understand how the consumer journey is changing and be present through relevant touchpoints while providing ease and convenience will profit during the pandemic times and beyond.
What are the main ecommerce trends to follow, and fads to avoid?
Sustainability: I believe that the trend of sustainability is one that is very prominent and will continue to remain relevant going forward. Especially smaller businesses that manage to make sense of the changes in consumer behaviour will have an opportunity and gain a competitive edge against big players in the market.
Bridging online and offline: Consumers love the convenience of ecommerce. Businesses that manage to bridge the gap between online and offline and offer their customers convenient ways to interact with their brand online and offline can enjoy huge benefits.
Audio and visual formats: Businesses that tap into relevant audio-visual formats will also enjoy benefits. In Europe, awareness and consumption of audio formats such as podcasts are increasing. Furthermore, we are seeing more businesses tapping into live video formats such as Live Shopping whereby they have a chance to connect with consumers in their niche in real-time and stand out with their expertise. 

Focus on key platforms that matter the most: I would recommend merchants to focus and invest their energy on key social media platforms that are relevant for them in the long run instead of trying to be present on every platform, wasting valuable resources and time. A good example is Clubhouse, which has proved to be an insightful live audio streaming platform for a certain niche but did not live up to the hype and the initial expectations of many as to how the platform would expand.
How do you think the industry of e-commerce will look in 2025?
The modern consumer is no longer interacting with brands through one channel, they switch between devices and expect their interaction with a brand to be consistent and convenient across these channels. In 2025, while boundaries between online and offline blur, I expect we will see more focus on sustainable commerce and consumer-centricity,  Brands will invest more in having a holistic approach to the consumer journey and the digital touchpoints in order to address the needs of modern consumers.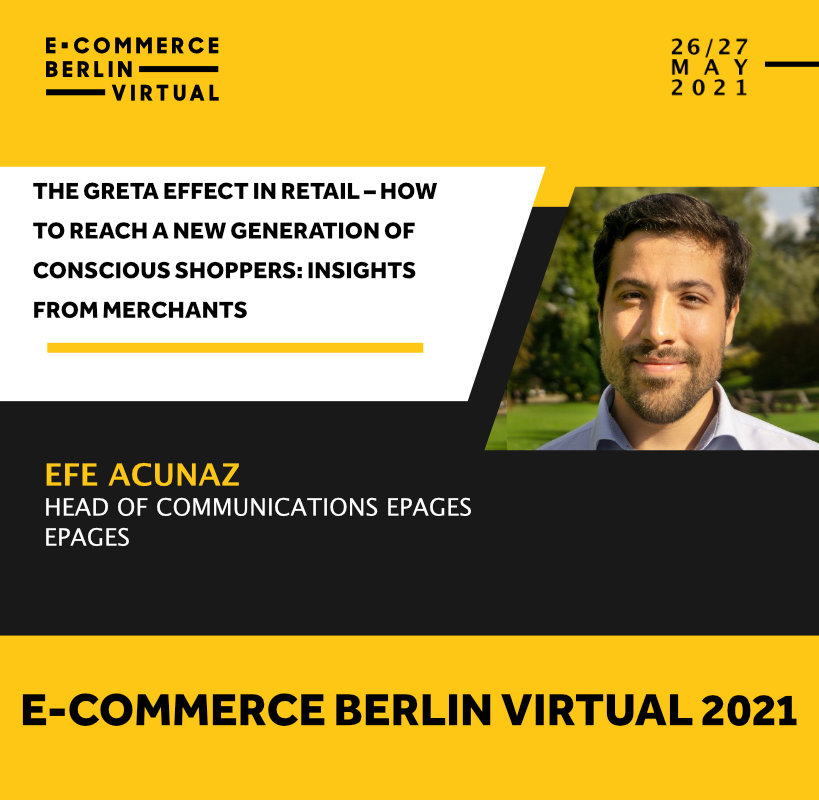 Hungry for more e-commerce tips?
Register for free ticket to see Efe's speech —> Click here