The numbers don't lie.
Depending on your industry, acquiring a new customer can be 5 to 25 times more expensive than holding onto an existing one. Despite this vast difference in cost, customer retention is actually the easier option with a greater potential to bring about huge returns on investment (ROI). Did you know that even a 5% increase in customer retention can result in a revenue boost of up to 95%?

It should therefore be a priority for all businesses to find the right ways to retain customers, regardless of their size. To make things easier, our media partner Parcel Monitor has compiled a list of top customer retention strategies that businesses should consider:
Increase Customer Loyalty with Smooth Onboarding

Based on Parcel Monitor's findings, there is a 86% chance of customers being loyal to a business actively welcoming them. With that being said, the significance of onboarding is still very much undervalued even today. Traditionally, onboarding and customer retention are regarded as two distinct processes that have little to do with each other. In reality, however, onboarding is actually a make-or-break process that can help businesses retain customers and subsequently decrease customer churn.
Let's take the example of Zendesk, a firm that has effectively adopted this retention strategy. This company has invested a lot in onboarding content ranging from the obligatory welcome emails to the more informational ones containing tips and tricks for getting started. The aim of this measure is to make customers become acquainted with Zendesk's products based on their specific needs, which translates into their deep understanding of the product's value and increases their likelihood of sticking around for the long term.
Retain Customers with a Loyalty Program

Competition in the e-commerce market today is as fierce as ever, with plenty of options for customers to choose from. With everyone offering similar products in the same price range, what would make the prospects choose you over your competitors? The answer lies in the rewards program (or the lack thereof) as having a unique one might just give you an edge over the rest. According to Parcel Monitor's research, roughly ¾ consumers showed their preferences towards brands with a loyalty program. The idea of being able to accumulate points to exchange for discounts or prizes seems to appeal to the majority of them. The key is to make your customers feel like VIPs so that they would make repeat purchases and also increase their spending over time — all in the name of upgrading their loyalty tiers.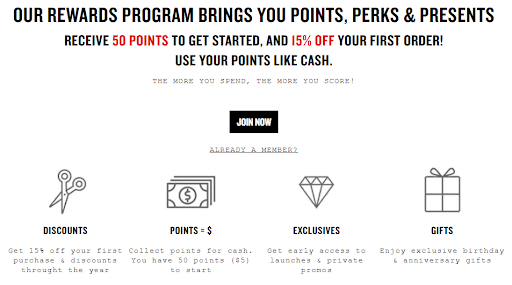 One great example for this strategy is ASOS, which followed their competitors to release an A-list loyalty scheme in 2016. Under the program, each dollar spent is converted to a point and customers can redeem a reward to offset their future purchases upon reaching 500 points. Smashbox is another retailer well-known for its unique membership program. True to its tagline, "the more you spend, the more you gain," the firm encourages its satisfied customers to keep spending by allowing them to exchange points for cash.
Provide a Seamless Shopping Experience for All
Online shoppers nowadays expect a seamless digital experience from the e-commerce sites, with 65% preferring brands that offer quick and easy transactions. When applied correctly, this strategy can not only stimulate growth but can also increase customer retention by a whopping 80%.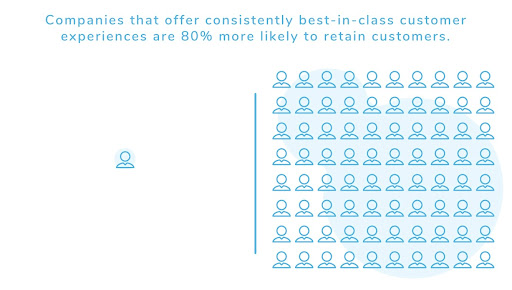 Amazon is one of the few retailers that has all along placed a huge emphasis on providing customers with a seamless online experience. Recently, the retail giant launched something called Mastercard's tokenization technology; it helps to make sure that the customers' cards stored on file are seamlessly updated. As network tokens do not have an expiration date, the new system eliminates the hassle of having to key in their credentials again and again while simultaneously reducing the likelihood of disruptions during checkout.
Make Customers Your Number One Priority
There is no denying that customer service plays an important part in retaining customers. If your customer service meets the shoppers' needs, they are likely to return for repeat purchases. Moreover, such shoppers also can work as brand ambassadors, who would do word-of-mouth marketing on their various social media platforms to bring in new customers.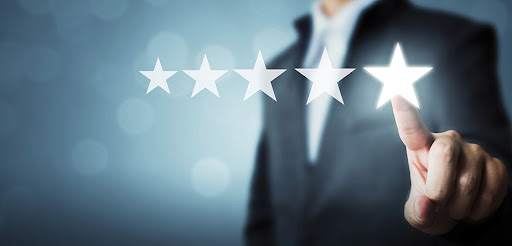 If you work in the retail sector, you may have heard of Zappos, a brand with top-notch customer service. To begin, Zappos responds to every email it receives, even those sent to the Chief Executive Officer. During the COVID-19 pandemic period, Zappos has come up with an innovative idea to set up a hotline for customers to confide in their support team about anything and everything. Not to worry, providing excellent customer service is not as difficult as it may appear. Retailers can now keep track of customer inquiries, complaints, and other issues much more easily by using marketing and social media management tools such as CRM and Sprout's Smart Inbox.
Another case is Nespresso, which offers its shoppers high-quality post-purchase experiences. Nespresso is able to provide users with accurate tracking updates across all continents thanks to Parcel Perform's streamlined data from over 700 carriers. Following the launch of its track and trace webpage, Nespresso saw a 45% decline in calls to their customer relationship center, indicating an overall improvement in customer satisfaction.
Highlight Your Progress in Corporate Social Responsibility
Corporate Social Responsible (CSR), in the simplest terms, refers to "a business's obligation to purchase achievable and good long-term goals for its people and the world at large". In a highly competitive industry like e-commerce retail, it can be extremely difficult to differentiate yourself from your competitors. Nowadays, customers choose enterprises not just based on their products but also the values they stand for. It is thus more important than ever for businesses to increase their focus on CSR, as a way of building loyalty on a more personal level. After all, over 60% of shoppers said they would prefer to buy from purpose-driven brands, according to research by Accenture.
Businesses can start taking social responsibility seriously by first defining their core values and think about the causes that their brands strongly align with. Moving forward, they can then establish a baseline for their CSR program and decide what is possible within their means. Be it switching to green energy, incentivizing customers to return their recyclable empties through some reward system or donating a portion of their profits to chosen organizations, there is always something that everyone can do.
The global shoe brand TOMS, for instance, is a frontrunner when it comes to CSR strategies. As part of the company's "one for one" business model, TOMS commits to donate a specially designed item of the same kind for every TOMS product purchased, to a US homeless shelter. TOMS also invests ⅓ of its profits in grassroots organizations that are bringing about change at the local level in three key areas: promoting mental health, ending gun violence, and expanding access to opportunities.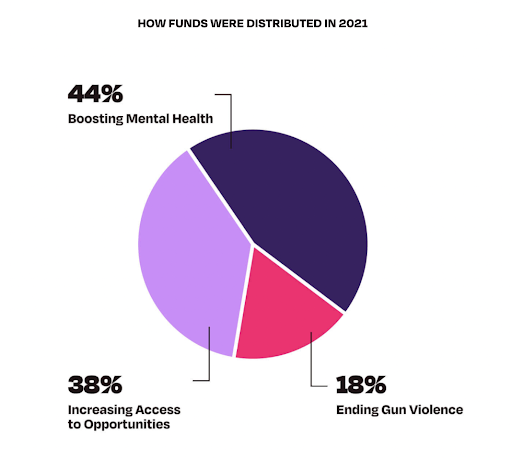 Leverage Employee Engagement
When one thinks of customer retention, employee engagement is definitely not the first thing that comes to mind. Beyond products and price, businesses and brands should leverage their most underutilized assets — employees. Are your employees content and fulfilled? Do they receive recognition for their efforts? Do they have a sense of belonging, a sense of purpose, and a sense of alignment with the company's values? Instead of focusing on polishing the outside of the company vehicle, businesses should build a healthy company culture: a culture of engagement, inclusion, diversity and trust. When employees are engaged, they are likely to provide personalized customer experiences that can in turn build customer loyalty.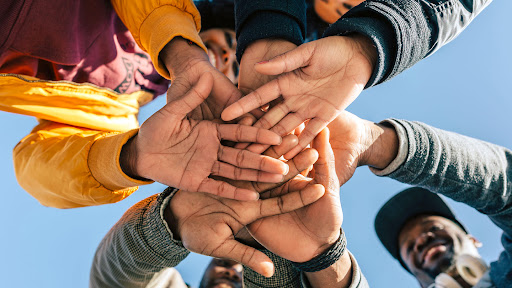 Southwest Airlines has long mastered this method, having earned extremely high scores in NPS for the past ten years. They have built a team full of enthusiastic individuals who are passionate about their vision and want to contribute in any way they possibly can. In other words, Southwest Airlines has created a positive work environment for employees by permitting them to be involved in aspects of their job, such as designing uniforms for each department and giving them autonomy over their work-life and career. According to Southwest Airlines former CEO Herb Kelleher, "Our competitors can buy all the material things. The things they can't buy are dedication, devotion, loyalty – the feeling that employees are participating in a crusade."
Finding the Right Customer Retention Strategy for Your Business
In the same way that every customer churn is caused by a different factor, not all retention strategies are suitable for every business. While the focus on CSR may come easier for more established companies with a bigger budget, making customer service a top priority is definitely something more attainable among SMEs that have a smaller customer base. With that being said, the most important thing is to keep your customers' needs in mind and focus on developing an unbreakable bond between them and your brand.
About Parcel Monitor:
Parcel Monitor is the leading platform for e-commerce logistics insights. By leveraging on our data capabilities, Parcel Monitor creates an open space for the ecosystem to discover, collaborate and innovate.
Through data and the collective wisdom of the community, we believe we can inspire change in e-commerce logistics and deliver a better experience for consumers, merchants, and carriers.