We're happy to share with you our interview with Tom Pham, Global Ecommerce Operations Manager at Beiersdorf. Find out how to sell products on Amazon marketplace, and what are the trends in the skincare industry in terms of e-commerce.
You are a Global Ecommerce Operations Manager at Beiersdorf. What are your responsibilities on a daily basis?
When I started at my position, I was responsible for building up the Amazon Marketplace business in Europe, which included 5 platforms in 5 different countries: Germany, France, Italy, Spain and the United Kingdom. After the setup, phase had been implemented and we entered the running phase, my role slightly changed to further managing and growing the business. Today we sell exclusive Beiersdorf's products through Amazon marketplaces directly to the end consumer in 28 different EU states.
This is a new business model for Beiersdorf and it is very cross-functional since there are a lot of departments being involved in the processes as well as Beiersdorf local affiliates. It feels like you manage a small business inside a big corporation which is very exciting and challenging at the same time.
My responsibilities, on the one hand, include sales forecasting, constant monitoring and tracking business objectives and the in-depth analysis of performance to further optimize the business. On the other hand, I also take care of assortment development, demand planning, logistics and product pages optimization. In a nutshell, I make sure that all the business processes are running flawlessly and smooth.
Which skills does your current position require?
First of all, detailed knowledge of the Amazon marketplace functionality and its related backend systems. For the setup, it's crucial to have the technical knowledge, to understand all the processes behind the business as well as internal processes of the company.
Second of all, ecommerce knowledge: how ecommerce works, understanding all the relevant metrics, SEM (SEO + SEA), future developments and trends etc. In addition, since ecommerce is developing rapidly and there is high competition due to low barrier of the entrance to the business, it is important to be flexible, creative, have entrepreneurial thinking and a never-give-up mentality.
What is more, due to the fact that we operate in whole Europe and work with colleagues from different countries, the ability to understand different markets and consumers in specific countries, as well as to work with people from different cultural backgrounds will have a big advantage.
What do you think brands can do for increasing CLV / AOV?
There exist a lot of different literature and online sources that describe various ways to increase both CLV and AOV and most probably all of them will describe that correctly.
In my opinion, out of all the different methods, there is one significant thing that brands should do – building a relationship with consumers. Focus on their experience and journey they have when interacting with a brand. It's important that the brand controls every touchpoint with a consumer and gives the best shopping experience to them. It's not about convincing and selling a product to your consumers. It's about helping them to understand what they need and what fits their need. Building a relationship with your consumer will have them emotionally attached to your brand, sharing the same values with the brand and having the trust to the brand. At the end of the day, this will result in higher CLV and AOV.
Your presentation is titled "Be Visible, be Shoppable, be Loveable: delighting NIVEA fans through Amazon direct-to-consumer (DTC) business". Can you explain how can an e-commerce business be "loveable"?
With the development of e-commerce, the shopping experience has changed for consumers. Most of the interactions happen online through mobile or monitor screens. And here you should not neglect possible touchpoints with your consumer and focus on that with higher attention.
Giving your consumer great shopping experience is one thing, but as I already mentioned previously, it's important to build a relationship with your consumer and the best way to do this is through e-CRM and consumer service.
Use data to understand your consumer and send them useful information, tips, offers etc. Always pay attention to what consumers say about your products, use this information to improve your service and proposition. React to consumers' feedback and try to do it as fast as you can. It's totally normal to receive negative feedback. Try to understand the reason behind the feedback and if it's possible to fix it – simply do it.
We had a case when one of our consumers gave us a bad rating on a product page because in the parcel there was a product missing. We quickly contacted that consumer asked what product was missing and sent it to the consumer the same day. As a result, without asking, this consumer removed a bad review and rating and replaced it with a 5 star one, praising the excellent consumer service as well as the quality of the interaction.
This is the example of how you build relationships with your consumers, create emotion between a consumer and seller and in the end being loveable by a consumer.
In your opinion, what will change in the next years in the skincare industry in terms of e-commerce?
Current available technologies and services remove the barriers to enter the business. Nowadays even with a small investment almost every person can start a skincare brand and sell it online. This is what we currently observe in our daily business – the appearance of different small indie brands. As this trend will keep up – in the next years we will probably witness a lot of indie brands acting in a specific niche and offering a particular set of products.
In addition, we can also see a development of alternative ways to improve the skin such as through nutrition with a variety of available pills, or through different new technological devices.
What is more, we can also observe how consumers are becoming more demanding and paying more attention to the details of their skin. This trend forms a new demand in the skincare industry – individualization, customization and personalization of skincare products.
Overall, there will be very interesting to observe what the future brings, but for sure, it will be really exciting.
Thanks for your insights, Tom!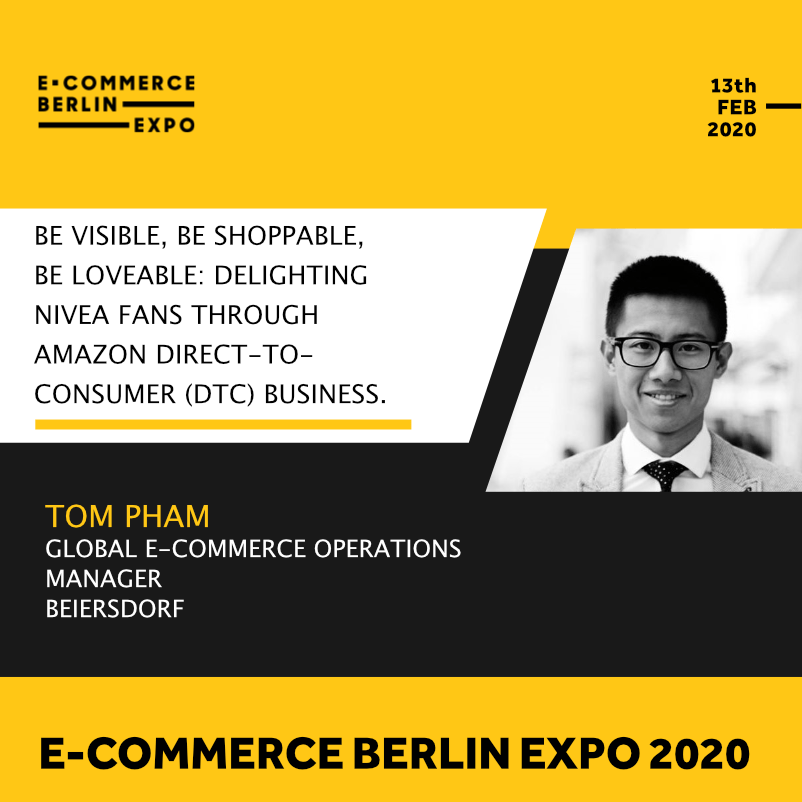 Hungry for more e-commerce tips?