The topic of "personalised customer service" is on everyone's lips in online retail. Encouraged by the rapidly increasing technical possibilities of using artificial intelligence, the "interest-based offer of content" (products, offers, listings…) in e-commerce is currently entering a hot phase.
A smart way to approach a complex topic with manageable effort and at attractive prices. Many dealers have recognized the relevance of the topic and implement appropriate solutions.
One company that has been making targeted and individual offers to visitors for several months is Loberon GmbH. In the shop for furniture, home accessories and textiles the artificial intelligence calculates on the basis of previous surfing behaviour what could be of interest to the user at the moment.
In just a few clicks, the AI adapts to the predominantly female customers and plays out a dedicated offer at various locations in the shop.
According to Martin Gittel, Director of Marketing & Sales at Loberon, the watering can principle, where all visitors to the shop are shown the same thing, has had its day. He offers the customers in the shop a significantly higher relevance by using AI.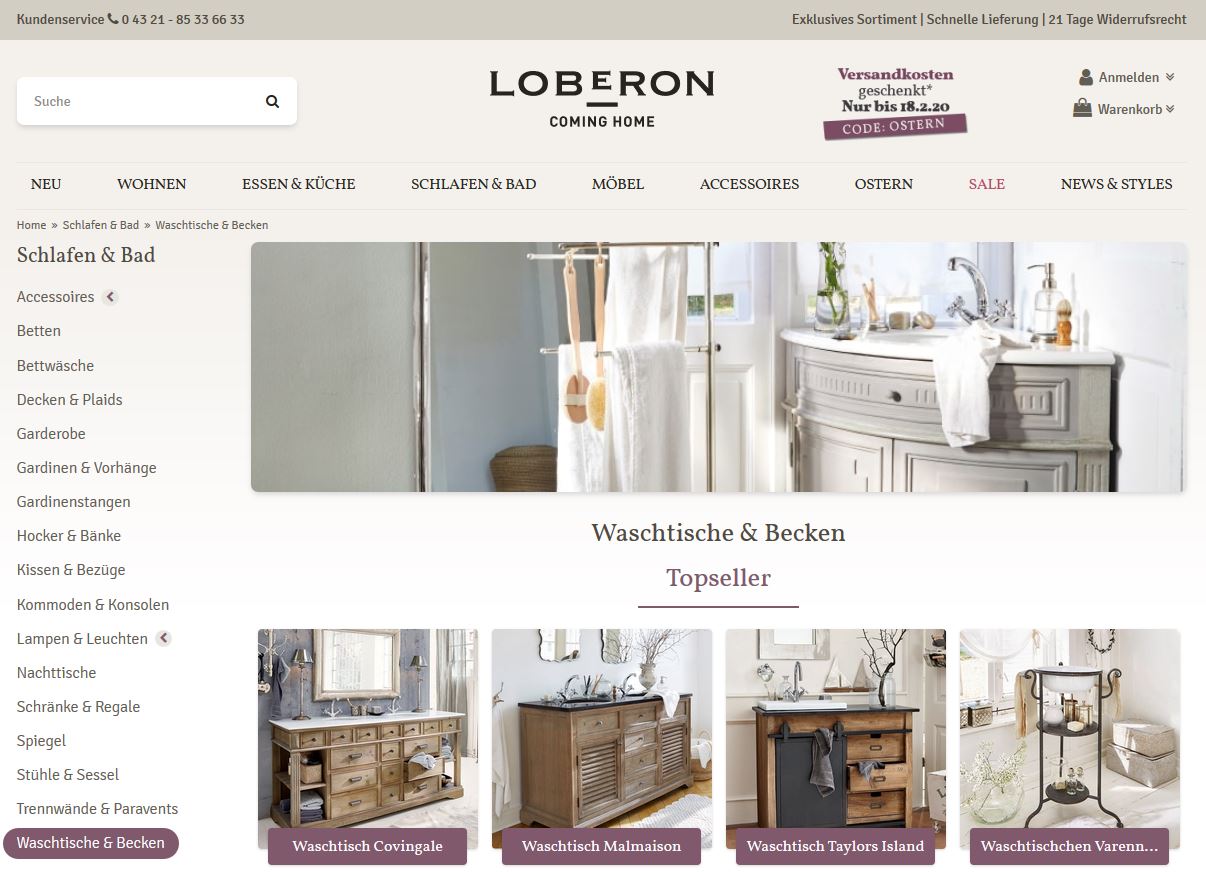 The AI-controlled shopping experience leads customers at Loberon to their desired product faster than before.
Source: www.loberon.de
Today, the company can easily make better product recommendations and listings. In practice, this means that a customer who, for example, has bought a high-quality washbasin for the bathroom with an antique finish will receive an individually matching toothbrush accessory set made of glass with a relief structure on her next visit.
Martin Gittel reports, that he can use the tool to inspire the user much better but also lead her to the desired product much faster.
The click rates at Loberon have increased significantly. The conversion rate rose considerably. Loberon is in the process of planning the next steps and using AI at other places in the shop. OXID AI will also be used for newsletters and e-mail marketing.
Best practice examples such as Loberon show that AI in the shop has a lot of potential that shop operators can use for themselves and the advantage of their customers today.
OXID is constantly developing the solution further with partners and will incorporate new findings into the software. An investment that can pay off with conversion increases of up to 25%.
Hungry for more e-commerce tips?