The United Kingdom (UK) is one of the most advanced and mature e-commerce markets in Europe — and the rest of the world. With a population of nearly 68 million and a high internet penetration rate of 97.8%, the UK offers a large and lucrative online customer base for both domestic and foreign businesses.
In this article, we will provide an overview of the UK e-commerce market, covering its size, growth, consumer behavior, payment methods, social media usage, and logistics challenges.
E-commerce overview
The UK e-commerce market is projected to be valued at US$143.90 billion by the end of 2023, making it the third-largest in the world, after China and the US. That's nearly 33% larger than Germany, which ranked sixth at US$108.8 billion. The UK e-commerce market accounted for 26.9% of the total retail sales as of August 2023. It is expected to grow at a compound annual growth rate (CAGR) of 7.8% until 2027, when it will reach US$328 billion.
The UK e-commerce market is dominated by a few major players, such as Amazon, eBay, Tesco, Asda, and Argos. Amazon is the most visited online shop in the UK in 2023, with nearly 382.7 million visits per month on average. eBay ranked second with over 169 million visits per month, followed by Argos with nearly 40 million visits per month.
The most popular e-commerce segments in the UK are fashion and apparel, food and beverage, furniture and home decor, consumer electronics, and beauty and personal care. According to the Office for National Statistics, fashion and apparel account for the largest share of online retail sales in the UK. Online sales of clothing and footwear account for 28.5% of retail in this sector as of August 2023. Household goods followed closely with 27% of sales.
Consumer behavior
UK consumers are savvy and demanding when it comes to online shopping. They expect fast, convenient, and personalized shopping experiences across multiple channels and devices. They also value trust, security, and transparency when choosing an online retailer and payment method.
According to a survey by Statista Consumer Insights, conducted in 2023, some of the key findings on the online shopping behavior of UK consumers were:
Online shopping has become mainstream. Over a quarter (26%) of UK shoppers make major new purchases directly from their smartphone or tablet. With the ability to shop on mobile at home or on the go, it's no surprise that 22% also make recurrent orders using the same method.
Shoppers still desire the physical shopping experience. While online shopping in the UK is as popular as ever, the benefits of traditional shopping are clear. 23% of people surveyed, for example, said they want to see and touch an item before they buy it. Similarly, 17% said they want to hold their purchase in their hands the same day. This may also be why over a quarter (26%) of UK shoppers prefer express shipping, which can include same-day delivery.
Online shoppers are loyal but not exclusive. While most online shoppers have a preferred online retailer or marketplace that they visit frequently, they also like to browse and compare products across different websites before making a purchase decision.
Online shoppers are open to new ways to shop. In addition to being open to purchasing goods from various sellers, some consumers (14%) are also open to the possibilities of new technology in online shopping, like a more immersive experience using Augmented and Virtual Reality.
Another trend in UK e-commerce is the growing demand for transparency and control over personal data. According to a report by Deloitte, only 50% of people surveyed think that the advantages they receive from online services are worth more than their worries about data privacy. Furthermore, nearly 9 out of 10 people believe they have the right to access and erase personal data collected by businesses, and 4 out of 5 think they should receive compensation from businesses that profit from their data.
Therefore, e-commerce merchants need to adopt a customer-centric approach to data management and comply with the General Data Protection Regulation (GDPR), among other relevant regulations. This means that they need to inform customers about what data they collect, why they collect it, how they use it, who they share it with, and how they protect it. They also need to provide customers with easy access to their data and give them the ability to modify or delete it if they wish.
Payment
The UK payment landscape is diverse and dynamic, with a range of payment methods available for online shoppers. The top online payment methods used in the UK are credit and debit cards. In fact, 46% of UK consumers reported using a card online was their most preferred online payment method.
After debit cards, 35% of UK consumers chose a digital wallet, making it the second most preferred online payment method in the UK. Providers like PayPal and Apple Pay offer fast, secure, and convenient transactions for both buyers and sellers that can be used without entering your bank information before every purchase.
9% of UK consumers reported that they preferred using a bank transfer, which makes it tied for the third most preferred online payment method in the UK with "other" methods.
As more consumers shop online, they also face more risks and challenges related to payment security and data protection. According to a recent survey, 83% of UK shoppers have concerns about how their card details are being processed and stored during transactions. Moreover, 34% of shoppers rank data security and payment encryption as the most important element of a positive online payment experience. Therefore, it is essential for e-commerce merchants to address these consumer trends. They must provide secure and transparent payment solutions that can enhance customer trust and loyalty.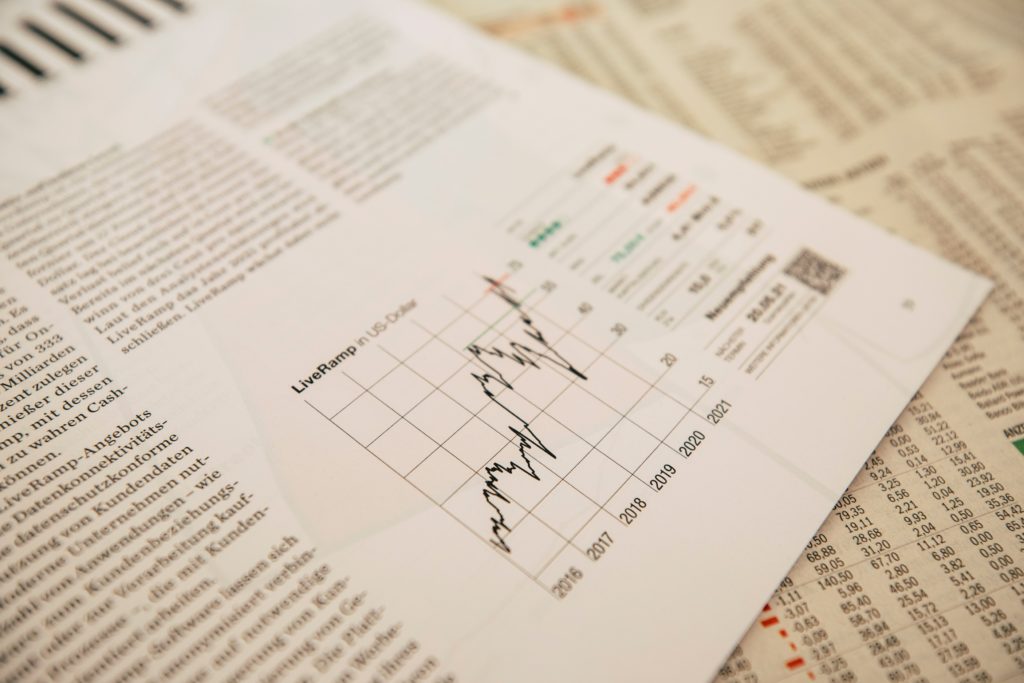 Social media
Social media is an essential channel for e-commerce in the UK, as it enables online retailers and marketplaces to reach, engage, and convert potential customers. As of September 2023, there are over 57 million active social media users in the UK. According to a report by Research and Markets, social commerce sales in the UK are expected to grow by 31.6%, reaching US$25.2 billion in 2023.
This growth is driven by several factors, such as:
The increasing adoption of social media platforms by UK consumers, especially younger ones. 78% of the UK population are active social media users, spending an average of 1 hour and 49 minutes per day on social media. The most popular social media platforms for e-commerce in the UK are Facebook (74%), Instagram (57%), YouTube (47%), TikTok (37%), and Pinterest (35%).
The development of new features and tools by social media platforms that facilitate e-commerce activities, such as product discovery, browsing, comparison, and purchase. Some of these features include Facebook Shops, Instagram Shopping, WhatsApp Business, YouTube Shopping, and TikTok For Business. These features allow businesses to create an online store on social media, tag products in their posts and stories, display product information and links on their videos, communicate with customers, and accept payments.
The influence of social media on consumer trends and preferences, such as fashion, beauty, lifestyle, and entertainment. According to data from Snap Inc. and Havas Media Network, 88% of Millenial and Gen Z respondents said they used social media to find new products to buy in 2023. Social media also helps consumers to get inspiration, recommendations, reviews, and feedback from their favorite brands, influencers, celebrities, and peers.

Logistics
Logistics is a crucial aspect of e-commerce, as it determines how fast, reliable, and cost-effective the delivery of products is for both sellers and buyers. The UK has a well-developed logistics infrastructure that supports e-commerce activities across the country and beyond.
The UK offers a variety of delivery options for e-commerce businesses and customers, ranging from standard delivery (2-5 days) to next-day delivery (1 day) to same-day delivery (within hours). The leading courier service providers in the UK by market share by volume are Royal Mail, followed by DPD, and Hermes.
UK consumers have different preferences when it comes to delivery options, depending on factors such as urgency, convenience, cost, and environmental impact. According to recent surveys from Statista published in 2023, some of the key findings on the delivery preferences of UK online shoppers are:
For 80% of online shoppers, free delivery and free returns are very important when choosing an online retailer.
Next-day delivery is the most preferred delivery option, with 56% of respondents stating it was highly important, followed by same-day delivery (44%).
Home pick-up is also highly important to roughly half (52%) of all respondents.
Sustainability is becoming more important for online shoppers, as 44% of them said paperless returns were very important to their online shopping experience, and 26% said it was somewhat important.
The UK e-commerce logistics industry also faces some challenges that may affect the efficiency and quality of delivery services. Some of these challenges are:
Brexit: The UK's exit from the European Union (EU) introduced new customs rules and regulations that have caused delays, disruptions, and additional costs for cross-border e-commerce shipments between the UK and the EU. According to a survey by ParcelHero, 30% of UK online shoppers said they had experienced problems with deliveries from the EU since Brexit. Reported issues include longer waiting times, unexpected fees, and damaged or missing items.
Competition: The UK e-commerce logistics market is highly competitive, with many players vying for market share and customer loyalty. Some of the emerging competitors include Amazon Logistics, which has its own fleet of vans and drivers; Uber Eats and Deliveroo, which offer on-demand delivery services for food and other products; and DHL Parcel UK, which has partnered with PayPoint to offer over 3,500 parcel shops across the UK.
Conclusion
The UK e-commerce market is one of the largest and most developed in the world — and the largest in Europe. Surveys show UK consumers are more influenced by social media, online reviews, and word-of-mouth, especially when compared to countries like Germany, where rising inflation and the high cost of living are projected to impact the short-term growth of the social commerce industry. It's easy to see why the UK offers a huge opportunity for businesses that want to tap into the country's growing online customer base. However, to succeed in the UK e-commerce market, businesses need to understand and adapt to its unique characteristics, such as its payment methods, social media platforms, and logistics challenges. By doing so, businesses can offer a seamless and satisfying online shopping experience for their UK customers.
***