Erik Meierhoff – Business Idealo
What is the secret sauce of idealo and how to build customers trust? We took Erik Meierhoff, Head of B2B Business, for a virtual cup of coffee to talk about e-commerce.
Idealo is the leading price comparison website in Europe. How would you describe its mission?
Idealo's German claim is "Jeder Kauf idealo" which could be translated to "Every purchase idealo" – and that sums it up quite well. idealo is the trusted and neutral shopping partner for every purchase you want to make – across all categories and merchants and during the complete customer journey.
As 60% of our shoppers don't know actually what they want to buy when they visit our website, we are not a pure price comparison site anymore. Customers trust our huge vault of product information when they start looking for a new product and use idealo to get inspirations.
And, more importantly, they have faith in our neutrality when it comes to the best price and other relevant information, such as payment methods and delivery time.
With that strong positioning on the B2C side we have a great offer for the B2B side as well: access to idealo shoppers who are normally extremely well-informed and therefore "ready to shop". We are known for some of the best CVR in the market across all channels.
That proposal is not working only for the TOP500 players but also for the large long tail and SME market. Because at idealo nobody can buy a positioning – so just having a great product for a reasonable price and a strong service is enough to compete eye-to-eye even with Amazon.
What features of idealo differ it from its competitors?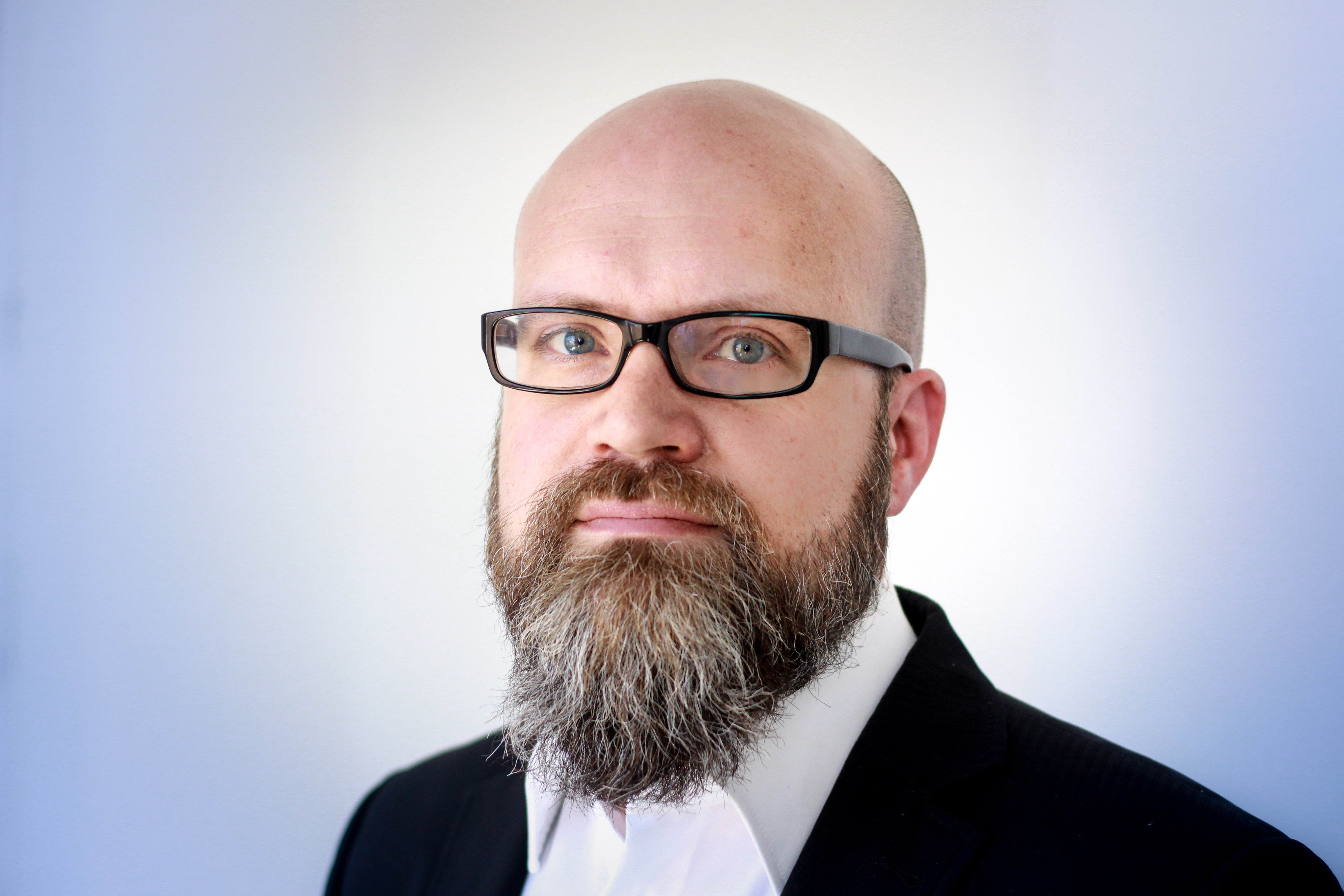 The secret sauce of idealo is our curated product catalogue. A mixed team of 200 colleagues with diverse backgrounds adds more than 3,000 new products every day.
This catalogue provides our customers with a huge variety of product information and also lowers the bar to commercial success for the participating merchants. Independently from the merchants' technical capabilities or own access to structured product information we create together a great customer experience.
In Germany we enhanced our product offering with a "transactional" feature – the idealo Checkout. This feature gives consumers the possibility to decide whether they want to leave idealo to the merchant's online shop or prefer to shop directly on idealo – but still at the same merchant.
We developed the idealo Checkout together with our merchant base to improve both the customer experience with a more streamlined experience across all merchants and the opportunity for merchants to get incremental sales via idealo.
This is based on the insight that customers are more likely to cancel their shopping journey when they have to create another account or their preferred payment option is missing.
Other customers just go to the well-established shops as they already know what to expect there – and then it doesn't matter to them if there are 4-5 better offers for the same product in the market. idealo Checkout helps to solve both issues.

How would you sum up 2018 – for you and your team?
2018 was really great for idealo – we became #1 in the price comparison market in Spain and France and established idealo Checkout in Germany on the B2C as well as on the B2B side.
The "icing on the cake" was Black Friday where we saw a performance increase of 73% YoY – that was the most successful day in idealo history!
Can you tell us more about the change from a click-based traffic model to a transaction-based platform model at idealo, that you have a special focus on?
As mentioned above, idealo Checkout is "just another feature" on our mission to make our customers happy – both on B2B and B2C side. Therefore we are optimizing our product continuously. In the classical product and price comparison model we had hardly any insights into the after sales processes of merchants and consumers.
But punctual delivery and a smooth return process are nowadays as important as a great price. Merchants were always asking us which qualities really matter on idealo beside the price.
And consumers were asking us: "Where is my product/money?" As a consequence we developed a "delivery on time" label for merchants because we can measure it directly while being part of the transaction process.
And then we can show this information to the consumers on our platform – idealo Checkout gives us the opportunity to create additional services and value for both sides.
You have worked on the development of e-commerce and fintech platforms in a Japanese digital company. What are the main differences between the Japanese and German markets?
The Japanese market is traditionally a very closed market with little to no influence from abroad. Also on the infrastructure side it is very locally focused – just setting up an APAC headquarter in Singapore and addressing the Japanese market is rarely working out well.
Local credit cards might not work because of lacking acceptance through acquirers, Japanese customers very often prefer to buy from "real" Japanese businesses with a native customer service and the Japanese customers are extremely service-oriented.
If you just want to compete on price and scale with no interest in local habits Japan is definitely not your market to go to.
You worked on "big data in small and medium-sized companies". What is the most important lesson you would give SMBs who think about growing?
Data is a great tool for companies of all sizes, big and small. But very often smaller businesses don't have access to "enough" data in a consistent and structured way to get really significant insights out of it.
My advice: Before starting to just collect data, build your strategy and assumptions and see what you really need the data for. Sometimes you just have to ask your customers or visitors to get the actual insights you need.
Sometimes you might need quantitative data from a certain category or industry and then you should look at certain services or platforms where you might get that particular data.
I.e. idealo is offering anonymized market data to all its merchants which participate in idealo Checkout – for free! But first make sure you ask the right questions before you start to collect data.
In your presentation, you are going to talk about E-Commerce Trends 2019. Can you reveal the most significant one in your opinion?
I personally think there is a lot of potential in Connected Commerce and Omnichannel. Smartphones changed our shopping habits for good. The market price of any product is available at any time – even when I am in a retail store right now.
Looking at our survey, we see that this has a huge impact on German consumers: 83 percent compare prices online at least occasionally, while or after shopping at a store.
Do you think that German online-shoppers are specific? What are the most outstanding characteristics comparing to other consumers?
Innovative approaches such as Voice Commerce, drones and artificial intelligence are often said to be the future of e-commerce. However, our survey shows that German customers are rather reserved when it comes to innovations like these. In extreme cases, their critical attitude can decide on the success or failure of new e-commerce trends.

Data protection for example is a highly emotional topic for Germans – that's why they are very sceptical when it comes to personalized offers that are based on personal data. Innovations related to big data do not go well with the Germans in times of GDPR and data scandals.
For example the interest in smart home devices such as Amazon Echo is decreasing compared to last year, according to our survey. Online retailers in Germany need to seriously think about how to build consumer trust so that such kind of innovative trends can be successful in the medium and long term.
What are idealo and, more specifically, yours and your team's plans for 2019?
We will focus even more on the inventory which the consumer can browse through on idealo. Not only in the sense that we will just add more products to the catalogue – we already have around 1 billion offers available across Europe.
We will also work on the role the inventory plays for consumers and what kind of services and payment methods the customer needs. This is why we are currently reshaping our Account Management team to a category focus.
Building up this category view will not only help the customer to have an even better experience when looking for the right products.idealo will be able to give the merchants a lot more of significant insights about their particular market to optimize their businesses as well.
***

As you can see, nothing special, just making the product a little bit better each day…
Erik is one of the speakers during E-commerce Berlin Expo 2019. If you want to see his presentation live, register here for free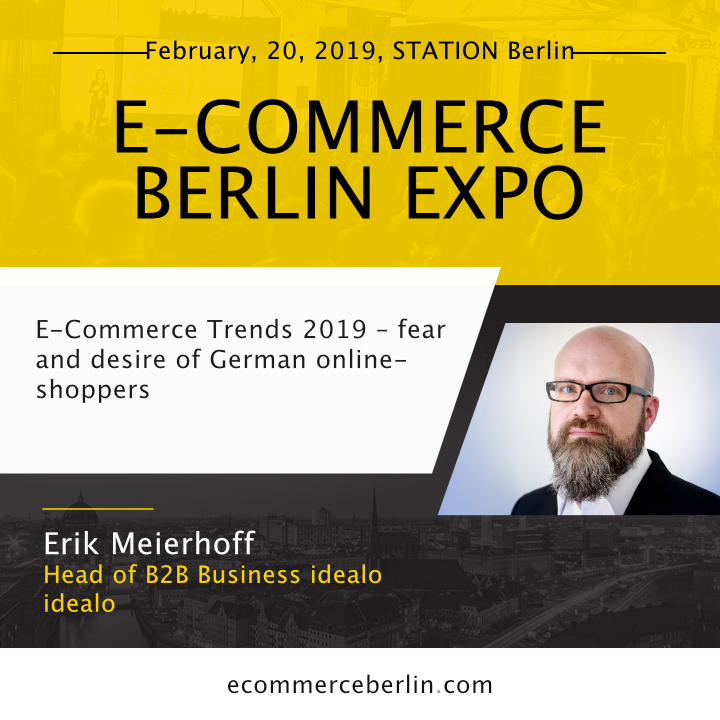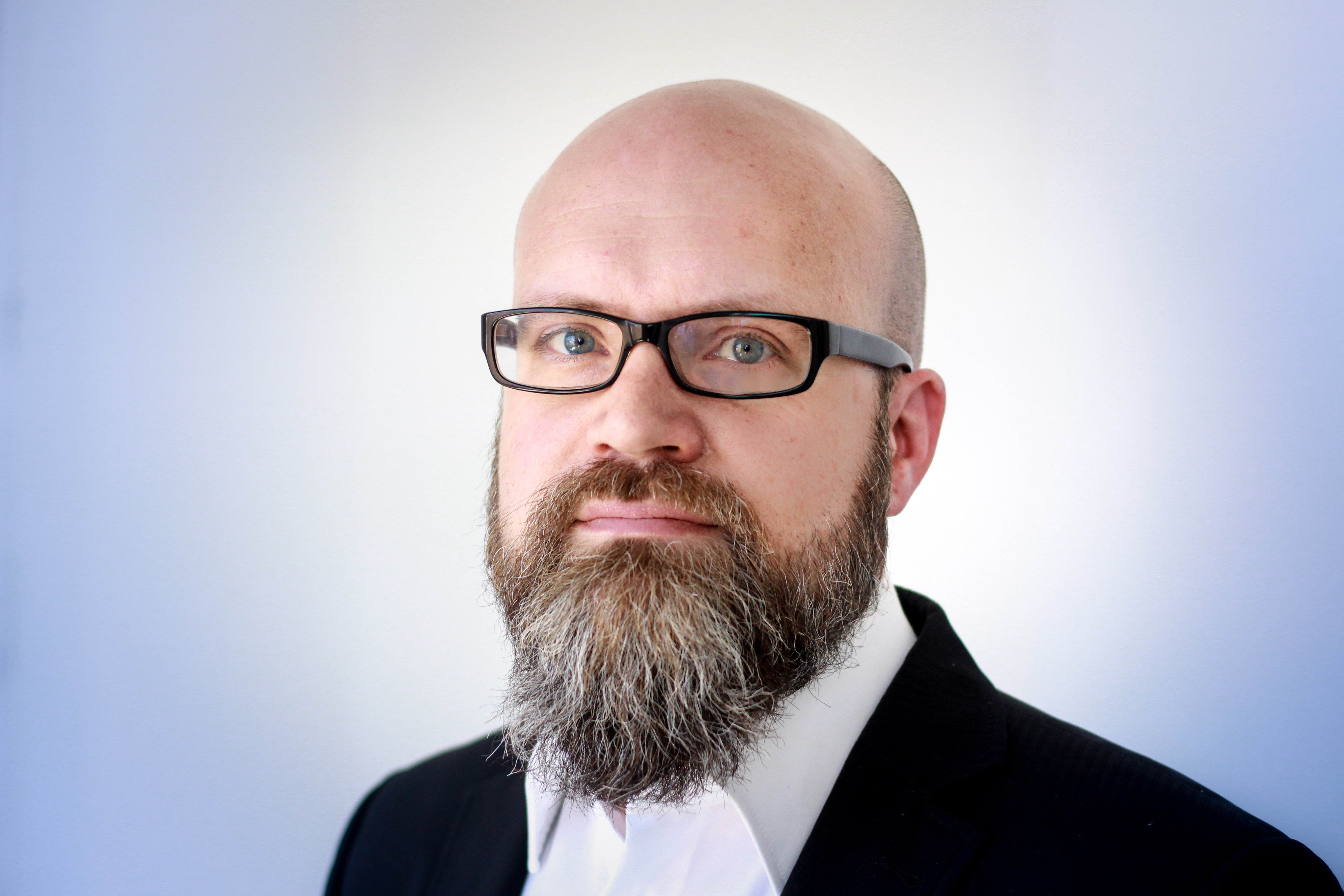 Erik Meierhoff –deals with digital business processes in the B2B2C area for more than 15 years. Already during his studies he took over the connection to a leading eProcurement marketplace of chemistry. After completing his Master of Political Science, he worked in various consulting / management positions throughout the entire digital ecosystem – from technology startup to big data in small and medium-sized companies to the development of ecommerce and fintech platforms in a Japanese digital company. At idealo, he has been responsible for the strategic and operational development of the B2B business since 2017. The special focus is on the change from a click-based traffic model to a transaction-based platform model.